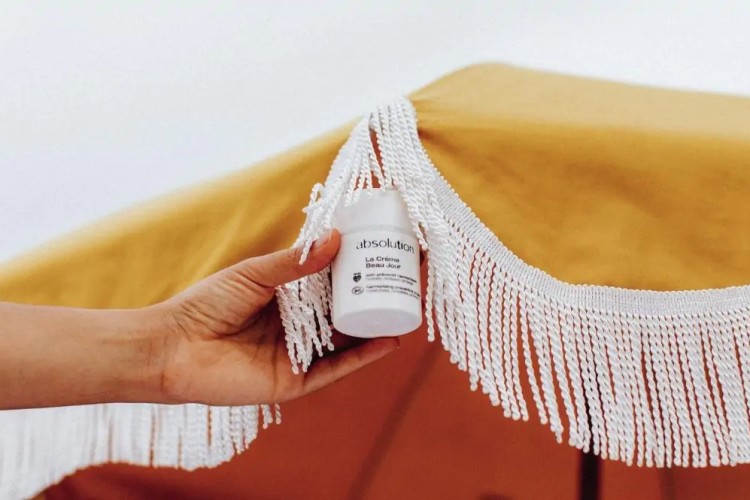 How to choose the right face cream
In every skincare routine, you'll find at least two products: a cleanser and a moisturizer. A moisturizing cream cares for your skin day and/or night. It nourishes, maintains good hydration levels, promotes elasticity and cell renewal, and helps to delay the appearance of wrinkles. But do you know what moisturizer is best for your skin? We're here to help you find the right face cream for you!
What are the benefits of using a moisturizing face cream?


Choosing a moisturizing cream is not a choice you make lightly! A moisturizer is an essential skincare product and a staple in any beauty routine. So, before making your choice, let's take a look at its primary functions. Whatever your skin type, whatever your gender, the aim of this product is always the same: to nourish, moisturize, and maintain your skin's elasticity, so it stays healthy and beautiful for as long as possible. When your skin is well moisturized, it ages more slowly, and pores are less visible. But that's not all… Pollution, changes in climate, environmental aggressors, etc., can take a toll on your skin every day.

When you use a good, high-quality moisturizer, you protect your skin and encourage cell renewal, so your skin looks healthier and more radiant. But not all moisturizers are the same – and some are not right for your skin at all! So it's definitely worth testing a few different ones. And always give priority to a high-quality, organic face cream.
When should you use a face cream?
A face cream is essential to look after and protect your skin – and to make it look more beautiful! As for the best time to apply it, well, it depends on the kind of cream you're using. There are lots of different types of face cream and, generally speaking, it's best to apply your face cream in the morning so your skin will be protected against external stressors (sunshine, smoke, dust, etc.).

Having said that, it's a good idea to include both a day cream and a night cream in your beauty routine. In the evening, after removing makeup and cleansing, treat your skin to a night cream that will promote cell renewal and de-stress facial muscles, so your complexion looks fresh, rested and radiant in the morning! You could also apply a serum morning and evening. A serum complements facial moisturizers and masks, enhances the action of the product applied afterwards, and gives a little extra hydration that your skin will be grateful for.

Another product worth applying morning and evening is, of course, an eye cream. Specifically designed to meet the needs of the most fragile area of the face, an eye-contour product helps to diminish dark circles and signs of aging around the eyes.
How to choose the right moisturizing cream
There are so many face creams on the market that it's easy to get lost in the choice. But don't worry! We're here to guide you through the options and narrow them down.

So let's start with a few essential criteria… First of all, your moisturizing cream has to suit your skin type and meet its specific needs. You might be surprised to know that there are a few "one-cream-suits-all" options out there that work with all skin moods. La Crème de l'Homme is one example. Specially designed to protect, repair and invigorate men's skin, based on what our clients have told us, it's often "borrowed" by men's female partners and loved by them too! Rich in Baobab oil, Hemp Seed oil and Ginseng, it moisturizes, repairs and strengthens the skin – including shaven skin – and leaves it fresh and matte. If you're looking for a lightweight, versatile moisturizer, you'll love La Crème de Santé. Formulated with 20 active ingredients, this fluid moisturizing cream (yes, we call it a cream, but the texture is quite fluid!), moisturizes, soothes, and regulates skin's balance. This cream is suitable for all skin types, and particularly combination, oily and blemish-prone skin. On the other hand, if you have mature skin that lacks elasticity, La Crème du Temps would suit it better. This complete, pro-aging, restructuring cream works to firm and smooth out the skin, even skin tone, and boost cell renewal. It works brilliantly in conjunction with our face-firming serum, Le Booster LIFT, and with our Addiction oil, if you want some extra nourishment.
What about mattifying face creams?

If you take a close look at the moisturizing creams on the market, you may notice that mattifying creams are very much in vogue. This kind of cream is designed to nourish and moisturize, while evening out skin tone, and (as the name suggests!) leaving a matte finish. While there's certainly a huge choice available, not all mattifying creams are effective. Quite the opposite in fact. Many contain alcohol, which dries out the skin, or silica powders, which have a mattifying effect but don't actually regulate the skin.

If you want to keep your skin looking healthy and your complexion looking beautiful, we recommend that you focus on a good skin-regulating routine. Avoid using face makeup as much as possible, or try using Absolution's La Poudre loose face powder, which mattifies, softens and illuminates. Regardless of your skin type, you could also use La Poudre to stop T-zone shine during the day. If you do decide to invest in a mattifying cream, then look for gel-cream textures, especially if you have oily skin. Because they're light and airy, they'll refresh your skin while evening out your complexion. Once you've found a cream that works for you, it's perfectly possible to incorporate it into your anti-blemish skincare routine.
How do you choose a good day cream?


Have you ever wondered what makes your day cream different from your night cream? While both will moisturize your skin, their aims are not the same… A night cream contains a much higher concentration of active ingredients and has a rich, creamy, velvety texture. It's designed to nourish and regenerate the skin, and repair any damage that occurred during the day. A day cream, on the other hand, tends to have a lighter, more fluid texture. Its purpose is to protect your skin against environmental aggressors. It contains moisturizing agents that help to reduce redness, irritation and tightness, and it might also protect against UV radiation – if it contains a sunscreen.

But how do you choose the day cream that's best for you? Start by making sure that you know your skin type, as this will be key to choosing the right texture and formula. There are some day creams that work with all skin moods, such as our La Crème Beau Jour, formulated with Hyaluronic Acid, Chaga, CBD-like Patchouli, Centella Asiatica and Calcium. This organic, antioxidant, preventive cream really does a lot of good to your skin! Whatever day cream you decide to use, make sure you choose a texture and scent that you absolutely love. And always look for high-quality formulas that are natural and safe!
How do you choose a good night cream?


When it comes to choosing a night cream, the criteria are similar to those you'd apply to a day cream. If your skin is young and you don't have any particular skin concerns, then you can simply use a light cream, or even a moisturizing serum with one or two drops of oil added. If your skin is oily, opt for a cream with a regulating effect, whereas if you have combination skin, you should look for a fluid cream that will help restore its balance. If your skin is dry or mature, however, it's absolutely essential that you use a rich night cream to care for it while you sleep. Our La Crème du Soir is perfect. It de-stresses, restructures and softens, so you wake up to skin that looks and feels so much better!
Is your sensitive skin prone to redness? Find the best skincare routine to address this problem and reveal your skin's beauty, with Absolution.
Fine lines, crow's-feet, wrinkles, dryness... Discover Absolution's products to help you fight the signs of aging after age 30!