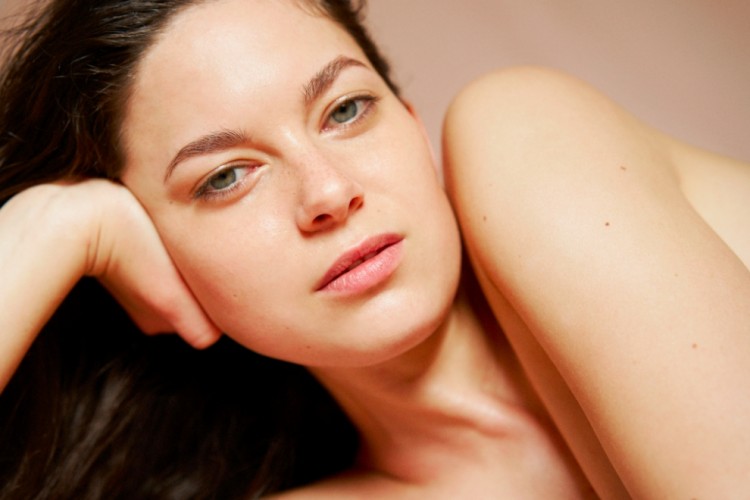 If there's one skin concern that can really ruin your day, it has to be blemishes. Blackheads, spots, microcysts, etc. These are all indications that your skin is upset – and it's not just adolescents who suffer. In fact, most of the time, these problems are influenced by internal and external factors that can affect adult skin too. Learn more about what you can do to help keep your skin beautiful – and keep blemishes at bay!


What makes the skin suddenly become prone to blemishes

?

There are lots of different factors that can cause blemishes to appear, regardless of your skin type. These include excess sebum production, a thickening of the skin due to hormonal changes, or simply bacteria that are trapped where you really don't want them to be... All of these things will upset your skin. Then it becomes more sensitive, and a vicious circle begins... Stress, inflammation, and even unsuitable beauty products can cause your sebaceous glands to play up and start producing too much sebum. And while sebum is essential for healthy skin, as it protects against dehydration, too much of it will clog pores, leading to a condition known as hyperseborrhea. The skin can't breathe properly, so pores dilate, but this means that impurities can get into them more easily... And so, the perfect conditions are set for blackheads, spots and microcysts.
How to care for blemish-prone skin

If your skin suffers from blemishes, you need to adopt a purifying and soothing skincare routine. But this routine must be very gentle, to avoid making your skin even more upset! Blemish-prone skin needs to be treated kindly and gently. If you want a long-term solution to clear up and prevent blemishes, focus on using nothing but the essential skincare products (makeup remover, cleanser), combined with products tailored to your skin's specific needs.


Cleanse your skin, to lift away impurities
Cleansing is essential in order to rid skin of traces of pollution, sweat and sebum that have built up during the day, and can clog pores and dull the complexion. If you've been wearing makeup, opt for a makeup remover oil or balm, such as Le Baume Céleste. We often mistakenly believe that using a balm or oil to remove makeup can make blemish-prone skin even worse, but actually, the opposite is true! Oil attracts oil like a magnet, plus it isn't harsh on your skin, and enables the skin to regulate itself afterwards. By giving priority to oil formulas to remove makeup, you'll help to restore your skin's balance gently – and for the long term.
Follow with Le Nettoyant Pureté to complete the cleansing process and gently restore balance. This cleanser contains White Willow, which is known to stimulate cell renewal, smooth the skin and help control blemishes.
Purify without drying
To control sebum production and tighten pores, look for products designed to purify the skin without weakening it or drying it out. 
Le Booster Pureté is a serum that will work with your skin when it's in a difficult mood. It purifies, regulates, and tackles blemishes deep down, without any drying effect. Simply mix one drop with your usual face cream, morning and/or evening. If your skin is really out of sorts, treat it to La Cure Peau Nette. This intensive treatment is a synergy of organic active ingredients, including Tulsi (mattifies), Chaulmoogra (soothes and evens), and Micronized Silver (anti-bacterial and anti-inflammatory). Formulated to restore skin's balance, it delivers results in just two weeks. It helps the skin to regulate itself, and visibly reduces shine and spots.
Finally, apply L'Essence Botanique PURETÉ every day. This multi-purpose, hybrid formula deeply cleanses and purifies. But that's not all... It also works to hydrate the upper layers of the epidermis, remove impurities, and keep skin balanced – even if your skin is not the easiest to deal with! Apply morning and evening, as generously as you wish.  
Once or twice a week, you could also treat your face to a deep-cleansing face mask, such as Le Soin Purifiant, which is rich in Birch Sap, Maté, Clay and Peppermint.
Moisturize – but keep it light!
The final step in your anti-blemish skincare routine is hydration. Despite what you might think, even skin that suffers from too much sebum still needs to be moisturized! If your skin is easily dehydrated, start by applying Le Sérum Anti-Soif. Next, we recommend La Crème de Santé – a certified-organic formula that's ideal for hydrating the skin while helping to regulate it at the same time. Rich in prebiotics and botanicals, it provides your skin with ingredients that are essential for its proper functioning and radiance. 
What you mustn't use and mustn't do!
Don't use makeup removers that are rich in mineral oils. They'll only suffocate your skin and make blemishes more likely.

 Don't touch your spots! Unless your hands are squeaky clean, you'll end up with stubborn scars and even more blemishes to deal with!

Don't treat your skin as if it were oily skin. If you use products that are overly purifying, you'll just make matters worse. Be sparing with products and gentle with your skin!