Green tea mask to fight blackheads
Researchers have recently shown that, in some people, consuming or applying products containing active green tea ingredients to the skin can help heal lesions, reduce redness and relieve irritation caused by acne.
Green tea mask for blackheads: does it work?
Before understanding why the green tea mask is effective against blackheads, it is important to understand where they come from. Certain factors favour their appearance on the different areas of the face, and in particular the nose, forehead and chin:
Skin with a tendency to be oily, which naturally secretes a lot of sebum - and which will find its balance thanks to a purifying and detoxifying mask. 
Hormonal acne, caused by a high level of androgens in the blood, which, as a domino effect, increases the secretion of sebum and thus the risk of obstruction of the pores.
The accumulation of impurities on the skin (and/or their improper removal), which clogs the pores and encourages the appearance of blackheads.
Periods of hormonal imbalance, such as puberty, pregnancy, or menstruation.
Some medicines, in particular contraceptive pills or pregestational IUDs, but also corticosteroids and lithium-based treatments.
Green tea is a very interesting active ingredient for purifying the skin, as it naturally contains tannins called catechins, and in particular epigallocatechin gallate (EGCG), a polyphenol that helps clear acne, remedy blemishes and regulate the balance of oily skin. In addition to its anti-inflammatory, antioxidant and antimicrobial properties, EGCG also lowers lipid levels and is antiandrogenic, making it effective in reducing sebum secretions from the skin. And for EGCG to be particularly effective, it is best used as a long application.
Acne and blackheads: the green tea mask to eliminate them
It is very easy to make a green tea face mask to fight acne and blackheads:
Open one or two organic green tea bags (non-organic green tea contains pesticides that you don't want on your skin!) or blend some green tea leaves.
In a bowl, moisten the leaves with hot water.
Add a teaspoon of honey or Aloe Vera gel - an almost miraculous plant that speeds up skin healing. Mix until you have a smooth paste.
Apply this mixture to the acne-prone areas of your face - the famous T-zone, from chin to forehead.
Leave the mask on for 10 to 20 minutes.
Rinse thoroughly with clean water.
It is recommended to apply this green tea mask twice a week at the most. The turmeric mask for blackheads is also effective and can be alternated with the green tea mask. It should be noted that you can also use green tea on your hair, simply by rinsing your hair after shampooing with a green tea infusion. This will promote hair growth and prevent hair loss.
Blackheads: other tips to prevent them
However, if you don't have the time or inclination to make your own beauty products at home, Absolution has developed three effective treatments to moisturize, purify and balance your skin and limit the appearance of blackheads
Le Masque Pureté Détox : Made of Maté, White Clay and Birch, this purifying treatment eliminates impurities from your skin and restores beauty and radiance.
La Crème de Santé, adapted to all skin types, composed of BioEcolia - an exclusive prebiotic -, Hyssop and Honey, ensures hydration and regulates the balance of your epidermis by providing it with the ingredients essential to its proper functioning. Apply morning and evening to clean skin.
L'Essence Botanique PURETÉ, a botanical essence containing 12 natural and organic active ingredients. It regulates sebum secretion and reduces imperfections without drying the skin.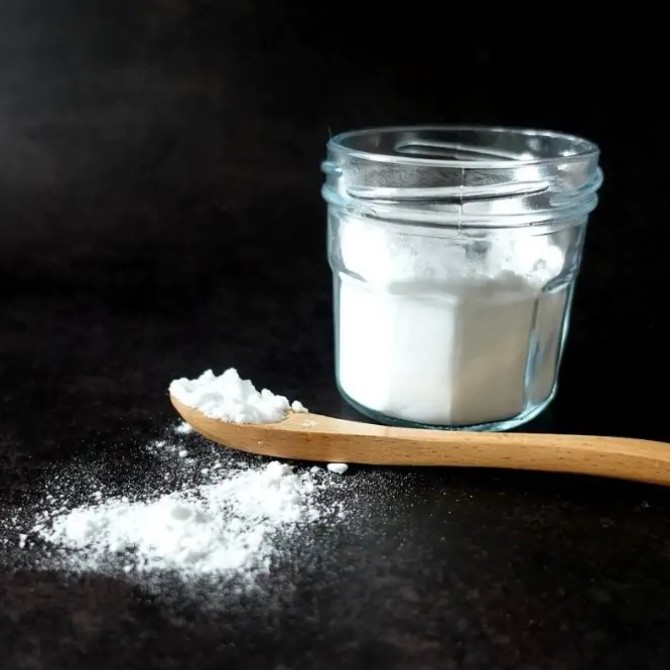 Do you keep on hearing about the skin benefits of baking soda? We give you our point of view about this skincare trend.
Contrary to popular belief, oils are perfectly compatible with oily skin, as long as you make the right choices! Find out how to choose the most appropriate botanical oils to regulate and care...
Do you have to deal with acne, blemishes, and excess sebum every day? We tell you how to care for your acne-prone skin with our certified-organic, targeted skincare products.