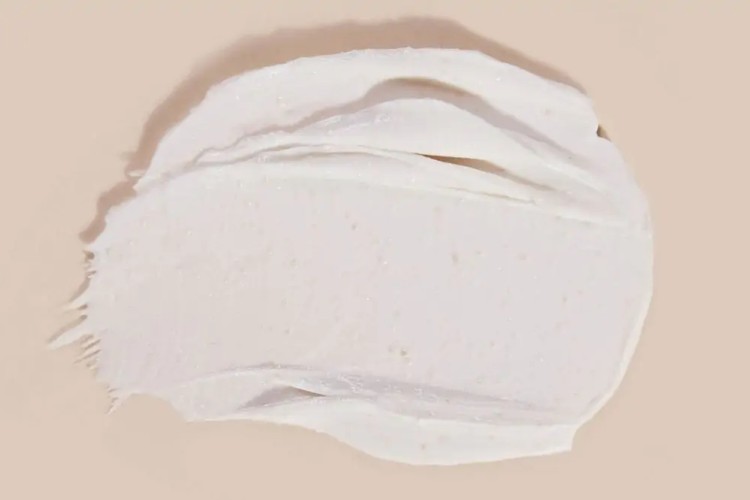 Multi-masking: how to tailor your masks to different areas of your face
Dry skin, oily skin, blemish-prone skin, mature skin... For many of us, it's not quite as simple as that! Different parts of the face can have different concerns, and there is no "one size fits all" rule when it comes to skincare. Multi-masking is a great way to target these concerns and give your skin what it needs, where it needs it.
What exactly is multi-masking?
Like many beauty trends and innovations, multi-masking comes from Asia. It's a natural continuation of the Japanese layering technique, which consists of applying different "layers" of skincare (anything from 6 to 10) on the face. Basically, multi-masking involves applying several masks with targeted benefits to specific areas of the face at the same time. Why? Because often, the characteristics of a particular skin type cannot be applied to the entire face, and different areas require different approaches. For example, you might have sensitive skin around the eyes (but nowhere else), a greasy nose (only the nose), or dry cheeks (nothing but the cheeks)!
Multi-masking: the benefits
Infinitely customizable
One of the best things about multi-masking is there are no rules! Multi-masking is perfect when there's a change in season, after a period of overindulgence (think early January!), or the morning after the night before... Your skin's needs may also change due to other reasons, such as when you have your period, during pregnancy, after your summer vacation, when taking certain medications, a change in diet, etc. Multi-masking lets you adapt to these different needs, keep track of variations in your skin, and listen to what your skin is telling you.
Targeted skincare for more precise results
Does your skin tend to produce more sebum in the T-zone, leaving your nose, forehead and chin shiny? If so, look for a mask designed to control sebum, purify, and balance the skin, then use it just on the T-zone.
If your cheeks are often dehydrated, this is where you should be using a soothing, rehydrating mask, to relieve and comfort your skin.
If you find that your pores are too visible in places, opt for a mask with a smoothing and astringent effect, to tighten pores and mattify.
With multi-masking, there's a targeted mask for each part of your face, for optimal results!
A more even complexion
By using a targeted face mask to deliver active ingredients to the parts of your face that most need them, you'll be able to restore balance to your skin – and help keep it balanced. You can regulate oily areas, nourish dry areas, soothe the eye area, and even firm up facial contours.
The best way to apply your different masks
Purify areas prone to blemishes
The forehead, nose and chin are where sebaceous glands are more numerous, which explains why these areas are most prone to blemishes. To detoxify the T-zone, apply a face mask rich in purifying and balancing ingredients. Many natural active ingredients are known to fight blemishes, and these include White Clay, Zinc, Tea Tree, Willow and Burdock.
At Absolution, we've formulated a certified-organic blemish-fighting mask rich in natural active ingredients to care for combination and oily skin. Le Masque Pureté Détoxifiant is a deep-cleansing face mask that works to tighten pores, purify, and brighten the complexion. Formulated with revitalizing Green Maté, purifying and regulating White Clay, and detoxifying and soothing Birch Sap, it's ideal for skin prone to oiliness and blemishes.
Regulate oily areas
If your skin is free of blemishes, but some areas of your face tend to be shiny, with visible open pores, look for a mask that restores balance and offers astringent and mattifying benefits. To regulate oily areas, use clay or charcoal masks enriched with active ingredients such as Sage extract, Witch Hazel hydrosol, Aloe Vera gel, or sebum-regulating Jojoba oil.
Soothe sensitive areas
The eye contour and eyelids are among the most sensitive areas of the face, and are also the first to betray a lack of sleep or overindulgence (alcohol, greasy food, smoking, etc.). To combat dark circles and puffiness, apply a specific eye-contour mask to revitalize, smooth and firm. Natural active ingredients such as soothing Cornflower hydrosol, regenerating Honey, healing Mamaku, circulation-boosting Green Coffee and rehydrating Hyaluronic Acid are all excellent ingredients for the eye area.
Nourish dry areas
Does your skin feel tight? Does it flake easily? Is it extremely sensitive to pollution and changes in temperature? Dry and sensitive skin types need a little extra help in order to restore comfort. The skin of your cheeks and around your nose is particularly prone to dryness. To soothe and nourish these areas, choose a nourishing, hydrating mask enriched with natural active ingredients. Look for plant butters such as Shea and Cocoa, botanical oils such as Argan and Sweet Almond, and also hydrating ingredients like Aloe Vera and Elderflower.
Restore density to areas lacking firmness
To tone and firm the areas of your face that need it the most (particularly the neck, jawline and décolleté), apply a mask rich in pro-aging active ingredients and designed to restore skin density. Le Masque Velours Repulpant is a certified-organic, intense hydration mask that's perfect for all men and women who want to soften the signs of aging. It's enriched with hydrating Snow Mushroom, redensifying Alfalfa, and smoothing Beech Bud, and can be applied all over the face, neck and décolleté to help improve firmness and radiance. And because this formula is incredibly gentle, you can even use it on the eye and lip areas!