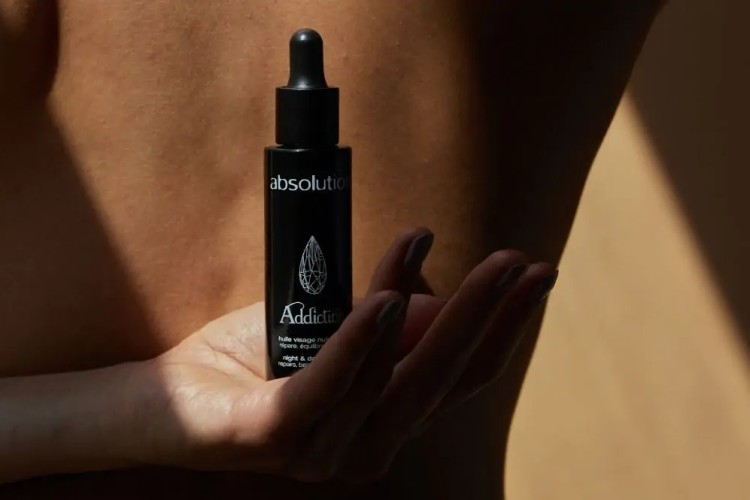 Taking care of your face is all about having the right beauty routine, with products that are gentle on your skin. We all know that cleansing is essential, just like hydration, but you might be surprised to know that you don't have to use a moisturizing cream. In fact, if you want to nourish your skin and protect it against environmental aggressors, a face oil can be an excellent option. Whatever your skin type, there's a face oil to make your skin more beautiful!
Why apply an oil to your face?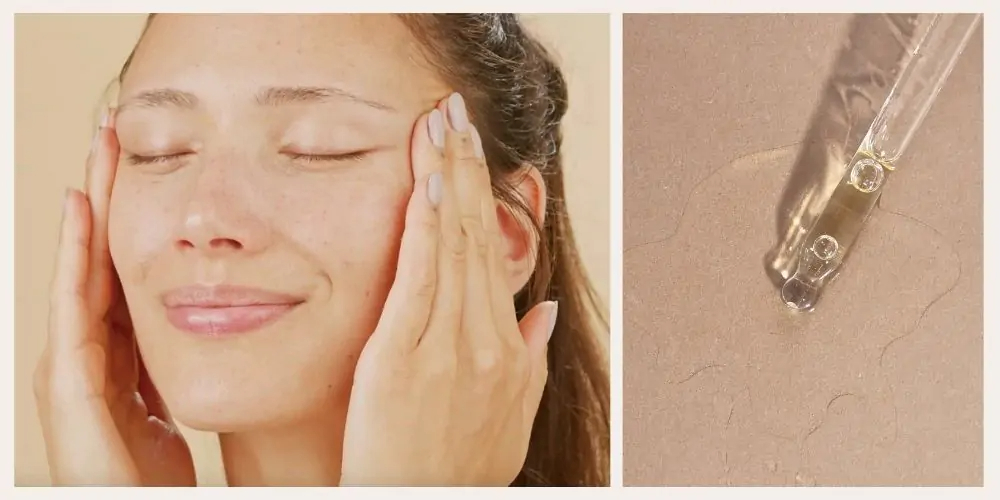 Pollution, stress, changes in weather conditions… They can all affect the skin of your face – and not in a good way! To keep your skin balanced and radiant, it's essential to have a daily beauty routine that includes key steps. Remove makeup. Cleanse. Apply moisturizer. These are the steps you already know. And you probably already use a moisturizing cream.
But did you know that an oil can be great for your skin too? Not only does it nourish, it also forms a protective film on your skin that helps to defend it against external stressors. Whether you have combination, oily, dry or sensitive skin, a facial oil will help you to care for it. But make sure you choose your oil carefully!
If you want to take advantage of all its nourishing properties, make sure your oil is cold pressed and organic. The cold pressing extraction method preserves the oil's natural properties and ensures it won't have any negative impact on your health.
Pick the right face oil for your skin type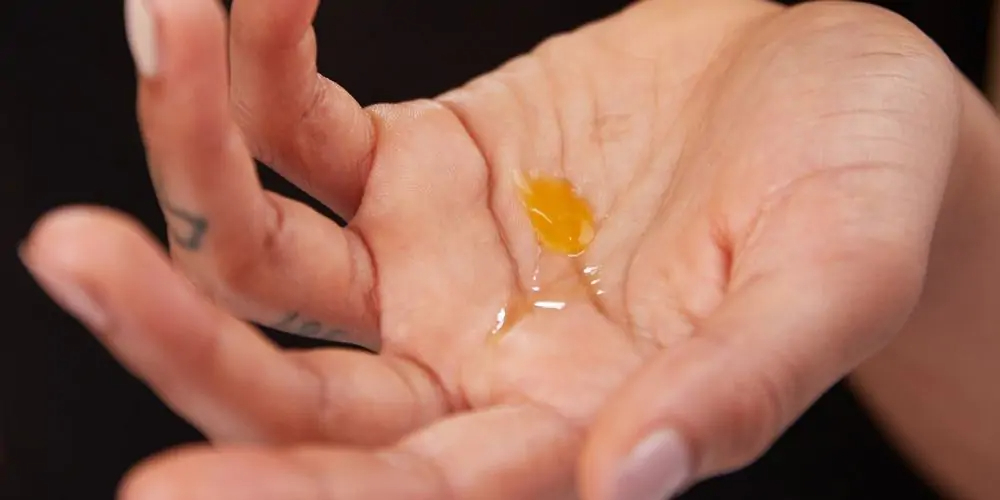 We've already said that you should use a high-quality facial oil, but you also want to make sure it works with your skin type, which is why you need to take into account its comedogenic rating. In the beauty market, oils are given a comedogenic rating that goes from 0 to 5, with 0 being the least comedogenic, (i.e., it won't clog pores).
For example, coconut oil has a comedogenic rating of 4, while argan oil's rating is 0. Coconut oil should not be applied pure to the skin of the face, or it will clog your sebaceous glands. However, it can be a good oil to use in combination with other ingredients, particularly to remove makeup.
Coconut oil is known for its antibacterial properties. It helps to restore the skin's natural barrier and encourages cell renewal. This is why we use it (in very small amounts) in our La Crème de Santé. Other popular face oils include rosehip oil, which is ideal for protecting mature skin. However, it is quite comedogenic, so it's not recommended for young, combination or oily skin.
What's the best time of the day to apply a face oil?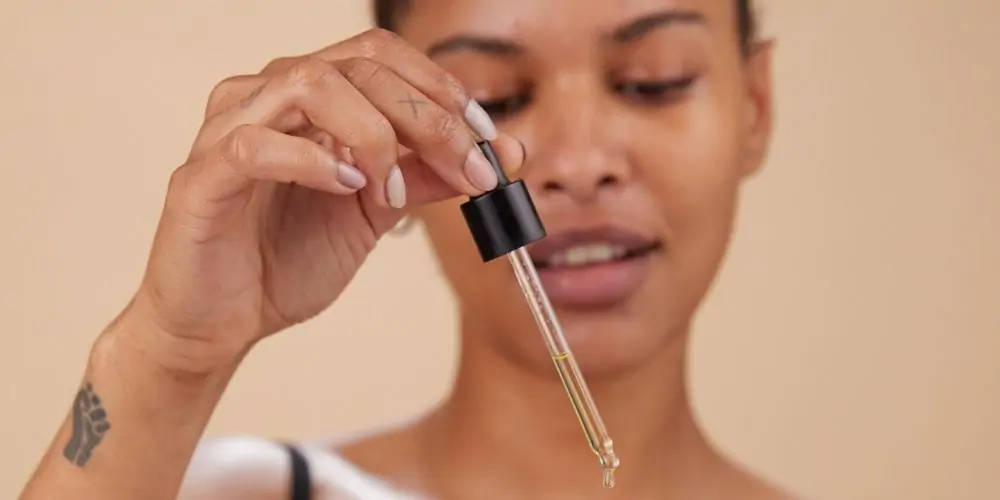 You can apply a facial oil morning and/or evening. It's best to apply it on slightly damp skin, as this will help the active ingredients to penetrate better. If you have dry skin, try including a face oil in your morning skincare routine.
Not only will it help to strengthen your skin's hydrolipidic film, it will also give your dry skin the comfort it craves, so you can get your day off to a good start. You'll find it helps your skin to cope better with cold temperatures too, so it's wonderful in winter!
For other skin types, it's best to apply your face oil in the evening. This makes perfect sense when you consider that skin cells are particularly receptive during the night, while you sleep. By using the right skincare oil, you'll give your skin a boost and help improve its firmness, plus you'll optimize the chances of waking up to a fresh, luminous complexion!
Just remember: a face oil should be used in conjunction with your other skincare products. If you're looking for a light, effective facial oil for oily skin, you just might love our Addiction oil! Formulated with 27 organic essential and botanical oils, it works to regenerate, balance, repair and protect the delicate skin of your face.
How should you apply your face oil?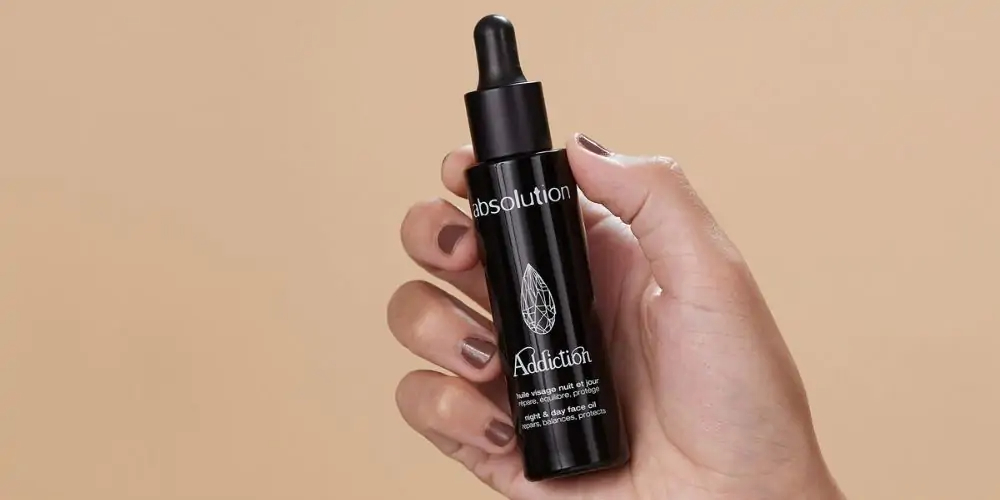 There are different ways to apply a face oil, so find one that will fit into your lifestyle and beauty routine. Begin by removing makeup and cleansing your skin well. If you wish, you could add a few drops of oil to your day or night cream. This will make your cream even more nourishing and help your skin take full advantage of its active ingredients.
You can also apply your oil directly to the skin. Warm a few drops in the palms of your hands, then spread evenly over the entire face. Finish by gently massaging with the fingertips, especially over the cheeks, chin, forehead and neck. And if your lips are dry, why not use a lip balm to keep them beautifully soft and nourished?
Dry skin shouldn't be confused with dehydrated skin, even if it can experience both dryness and dehydration at the same time. Find out the best ways to care for dry skin, with a little advice...
Contrary to popular belief, oils are perfectly compatible with oily skin, as long as you make the right choices! Find out how to choose the most appropriate botanical oils to regulate and care...