Tamanu oil is certainly not one of the best-known oils, and yet it has much to offer sensitive and blemish-prone skin. Originating from Polynesia, it has both healing and anti-inflammatory properties.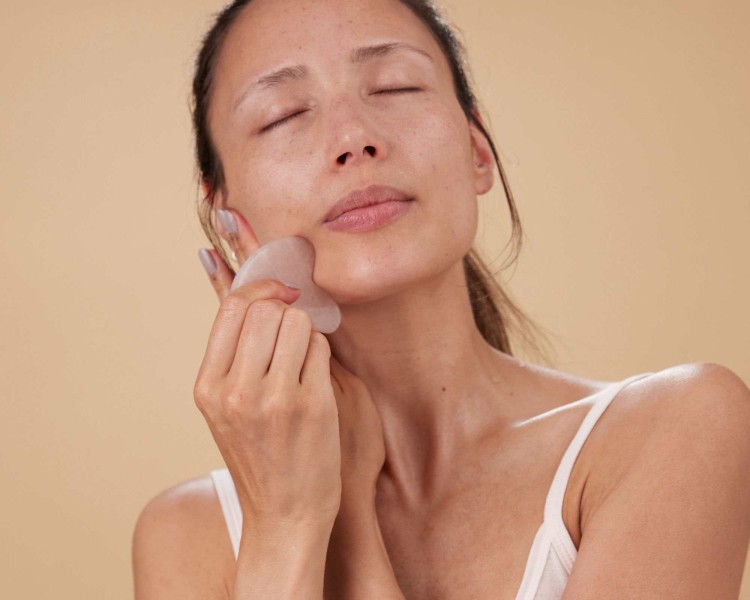 What are the benefits of Tamanu oil for the face?
Tamanu oil is sometimes confused with Monoï oil, but they're not the same thing. Tamanu oil has been used for centuries in traditional Polynesian medicine, and is known in the Polynesian archipelago as the "green gold of the Pacific." The oil is extracted by cold pressing from the fruits of the Tamanu tree, Calophyllum inophyllum, and is mainly produced on the island of Tahiti. It has a high resin content, which makes it a very active oil, and is used in dermatology.
You will find it in La Crème du Teint and our new huile PAX au CBD and 14 natural and organic botanical extracts. 
Tamanu oil can be applied to all skin types (unlike Nigella oil, also known as black seed oil, another oil that's good for acne-prone skin), and has many skin benefits:
It contains healing active ingredients, which makes it very effective on sunburn and burns, as well as chapped or cracked skin.
It has anti-inflammatory and antibacterial properties, which help to prevent and reduce breakouts and acne.
It activates skin cell repair, so it can help fade dark spots and scars.
Tamanu oil can be applied in different ways. If you want to use it to deeply treat the skin of the face, it's recommended that you mix a few drops of Tamanu oil with a neutral plant oil. Then incorporate this blend into a skincare routine to improve your complexion or fight acne. If you want to apply Tamanu oil to a specific area and use it in a more targeted way, simply apply a few drops morning and evening to the area, lightly massaging it into cleansed skin.
Do you have to deal with acne, blemishes, and excess sebum every day? We tell you how to care for your acne-prone skin with our certified-organic, targeted skincare products.
Does PAX oil really work? We put it to the test for 4 weeks, on 5 people with complicated skin. Discover the results!