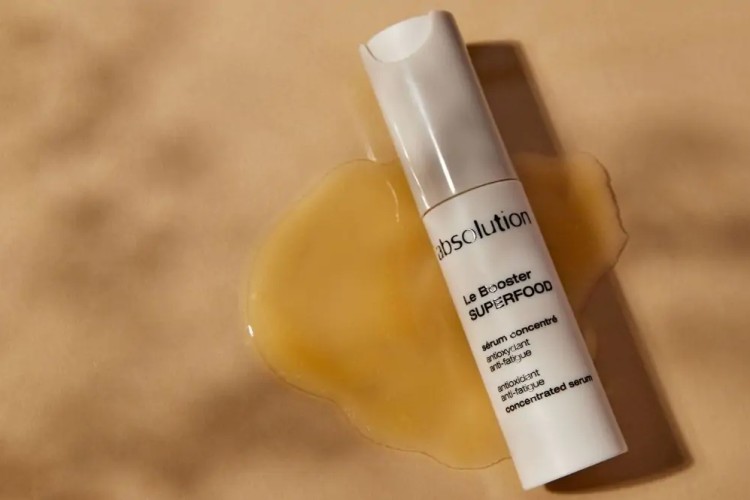 Why should you include a serum in your beauty routine?
Maybe you want to boost your skin's radiance, give it some deep hydration, or treat minor blemishes? A serum is a product that not only cares for your skin, but also enhances the effects of your day or night cream, so it's a must-have in your skincare routine! Absolution offers a choice of serums, with solutions for different skin types and needs.
Why use a serum on the face?
Serums are packed with both active ingredients and benefits! They're perfect for prepping your skin, leaving it more receptive to the products you apply afterwards while also making them more effective. Think of this complementary product as a sort of preparatory coating that you put on your skin to make your main skincare product adhere and work better. Serum formulas contain less water than face creams and more active ingredients, and can be used every day. You can also use them occasionally to tackle a temporary skin concern, such as redness, spots, etc.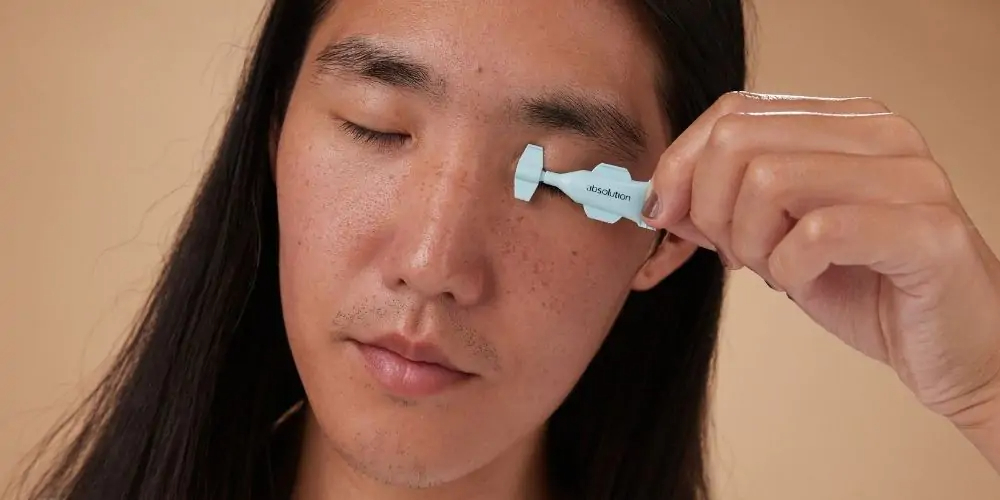 At what age should you start using a serum?
There isn't really a set age when you should start applying a face serum. The most important thing is to choose one that's tailored to your skin's needs. Between the ages of 20 and 30, your priority should be hydration and preventing free radical damage, which leads to premature skin aging. You could also opt for a more targeted serum aimed at blemish-prone skin, such asLe Booster PURETÉ. This blend of natural active ingredients works to balance the skin and tackle imperfections (small spots, irritations, blackheads, excess sebum) in just 48 hours, and won't dry the skin or leave red marks behind.
If you have young skin and would like to give it a little antioxidant protection but don't feel ready to use a serum, reach for Absolution's "L'Essence Botanique" botanical waters. Richer than a toner but not as concentrated as a serum, they care for the skin and leave it more receptive to the skincare products applied afterwards.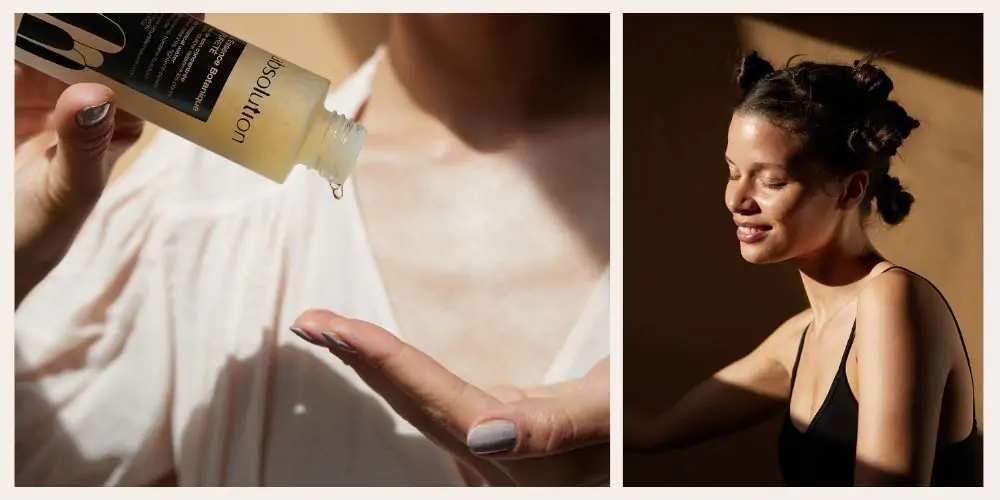 What are the different types of serums?
The very first face serums were mostly aimed at mature skin, but things have changed a lot since then and now you'll find a huge choice! There are pro-aging serums, anti-dark spot serums, serums for fragile skin, blemish-prone skin, dehydrated skin, etc. You'll even find serums that are specially formulated to meet specific needs in specific areas of the face, such as eye serums that fight dark circles or puffiness. Generally speaking, serums can be divided into two main categories:
Aqueous serums with a light, fluid texture that deliver optimal hydration to normal, combination and oily skin. Absolution's Le Sérum Anti-Soif belongs to this category. It sinks into the skin within seconds and restores its moisture balance for up to eight hours! Combine with La Crème de Santé to give dehydrated skin all the nutrients it needs to stay soft and supple.
Oily serums, with their thicker texture, are more suitable for deeply nourishing mature or very dry skin, and are ideal for using in conjunction with a firming face cream. Absolution's Addiction oil is the perfect example. This blend of 27 botanical and essential oils works to nourish and repair the skin, restoring both its balance and its radiance.
There are also multi-purpose serums that provide complete care for the skin of the face and meet several needs (hydration, repair, cell renewal, etc.). Some even have a preventive action by protecting against environmental aggressors such as UV rays or blue light.
Does your serum have to be suited to your skin type?
Yes! Just like your day and night creams, your face serum should be tailored to your skin type and your skin's needs. When you're in your twenties, you still have young, glowing skin, but you might have to deal with excess sebum now and again. Let your skin breathe and avoid using overly rich skincare products. A hydrating serum rich in antioxidants, like Le Sérum Anti-Soif, is perfect.
Once you reach your thirties, however, you may find that your skin isn't as radiant as it used to be, and the first signs of aging are starting to appear. This is when Absolution's Le Booster ÉCLAT comes to the rescue! Designed to give your skin its glow back, it restores vitality to skin dulled by pollution, lack of sunshine or stress. It also makes an excellent makeup base!
You don't have to use a serum from the same brand as your other skincare products, but you should always make sure that the products you use complement each other and work together. Absolution's serums are designed so they can be combined with our moisturizers. That way, you can personalize your routine according to your skin's needs. We call it our Mix & Match method.
What face serum should you use in your forties?
From the age of 40, wrinkles and fine lines start to become more permanent and dark spots may also begin to appear. Le Booster SUPERFOODis a highly concentrated antioxidant and revitalizing serum designed for skin that needs a good dose of Vitamin C! When you're in your forties, it's also highly recommended that you apply sun protection every day (SPF 30 or higher), as the sun is the main culprit of skin aging.
What face serum should you use after age 50?
Mature skin needs more nourishment, and this means giving it lots of care. Once you've reached your fifties, look for a complete pro-aging facial serum that will help to boost collagen production and firm your skin. Le Booster LIFT is an ultra-concentrated pro-aging serum that contains over 12 botanical extracts with firming and redensifying properties. Absolution developed this serum specially for skin that needs to be plumped and smoothed from age 50 onwards.
How do you use a face serum?
A facial serum should be applied to clean skin, so make sure you've removed makeup and cleansed your face first. To rid your skin of all traces of impurities without drying it out (even if your skin is sensitive!), put your trust in Le Nettoyant Pureté. This cleansing gel deeply cleanses while soothing and regulating the skin. Its ingredients include softening Oat and White Willow extract, rich in salicylic acid, which is known to smooth skin's texture and purify pores.
You can apply your serum morning and evening, according to your needs, so your skin is prepped for the next products in your routine. If you prefer to apply your serum once a day, it's best to do so in the evening, especially if you're using a pro-aging serum, as cell renewal peaks while you sleep. By using the right application technique, you'll enhance the action of your face serum.
Begin by warming two to three drops in the palms of your hands, then smooth it into your skin, working from the center of the face outward. Focus on areas where your skin needs extra care (wrinkles, fine lines, spots, etc.) by pressing lightly. Wait a few minutes, then apply your day or night cream.
Absolution Serums & Essences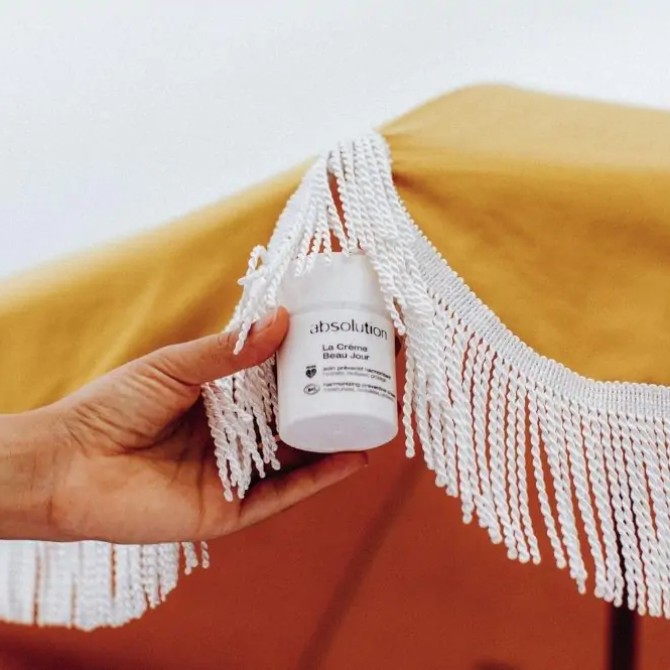 Do you need a little advice to help you find an effective face cream that suits your skin type? Let Absolution be your guide!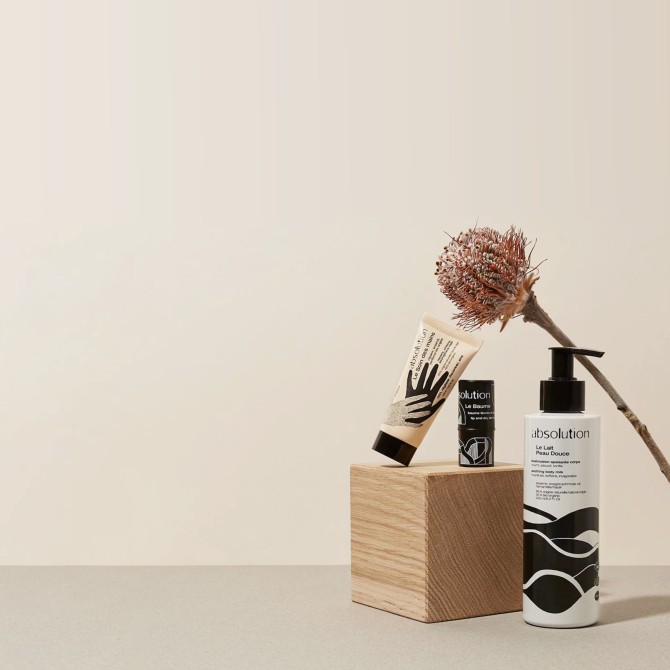 The skin of your face, just like that of your body, has specific needs. Your skin is the body's first line of defense against environmental aggressors.