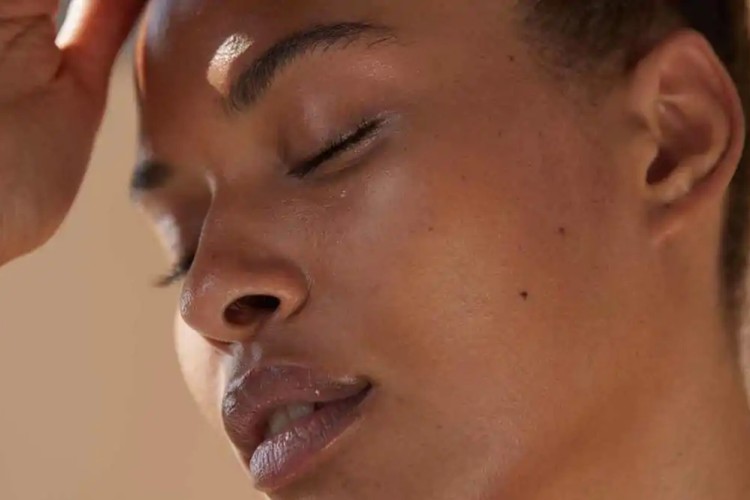 How to reduce mask-related redness
Ever since the pandemic hit, we've had to get used to wearing a face mask regularly. But have you noticed that the skin of your face is now much more reactive than before? This is probably due to masks repeatedly rubbing against your skin. But help is at hand! Absolution has a few skincare products that are specially formulated to soothe reactive skin…
What can you do when your mask makes your skin red?
Hypersensitivity, redness, itching, dryness, acne… These are just some of the potential consequences of wearing a face mask for a prolonged period of time. For hours, your face is "trapped" inside a poorly oxygenated, often-humid, closed environment, and this greatly increases the risk of skin reactions, and even serious skin problems.
In most cases, the signs of irritation appear on the bridge of the nose, the upper cheeks, or behind the ears, where the mask's loops go. The good news is that there are solutions to soothe damaged skin and reduce redness.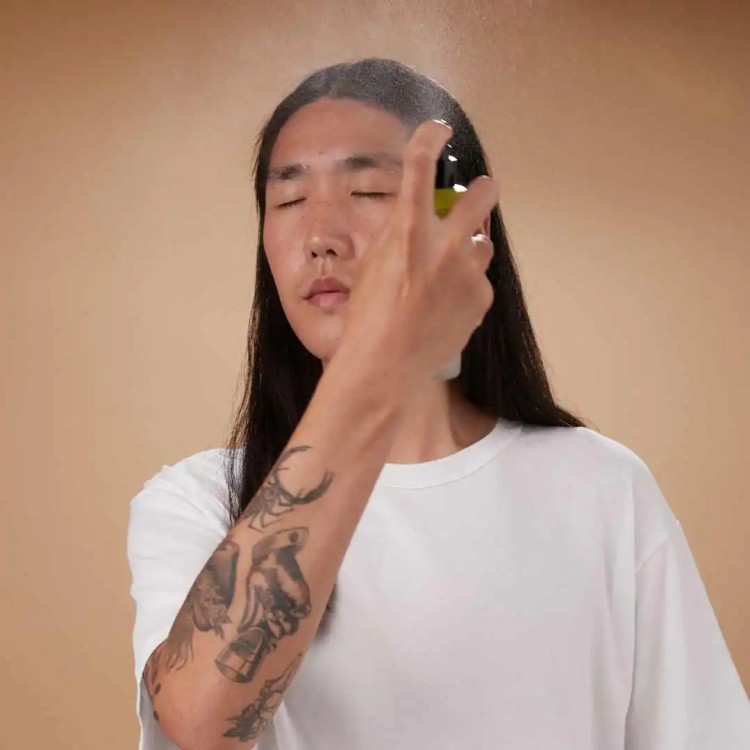 Recommended products to calm red and irritated skin
In order to reduce redness on your face, Absolution recommends adopting a skincare routine that's suitable for reactive, easily irritated and fragile skin.
If you wear makeup, the first step is to remove it carefully – and meticulously! La Crème Douce Démaquillante is ideal for removing impurities while soothing irritations, thanks to extracts of St John's Wort and Neroli.
The next step is deep but gentle cleansing. Le Nettoyant Pureté is a sulfate-free cleanser that contains soothing Oat, making it perfect for even the most sensitive skin. After cleansing, you can spritz your face with a few sprays of La Brume Systémique, which helps to restore the hydrolipidic film and leaves skin feeling comfortable and supple. One of the key ingredients it contains is Rosehip oil, with antioxidant properties.
Follow with your daily face cream. La Crème Beau Jour is ideal from age 35 and works with all skin moods. If your skin is very dry and needs lots of nourishment, opt for La Crème Riche instead.
The natural skin to soothe your skin
Allergies, redness, acne, eczema: some of the skin side effects of wearing a mask…
In addition to causing redness and irritation, wearing a mask can sometimes lead to more serious skin problems, especially in people whose skin is already hypersensitive.
Oily or blemish-prone skin suffers even more from being "stuck" inside a warm, moist environment. This may cause excess sebum production, which, over the long term, can aggravate existing acne. For those with dry skin, on the other hand, there is an increased risk of rosacea, as this condition is partly caused by hypersensitive blood vessels.
But the side effects of wearing a mask don't stop there… Eczema, psoriasis and dermatitis could also be triggered or made worse. If you suffer from any of these skin conditions, you should seek medical advice.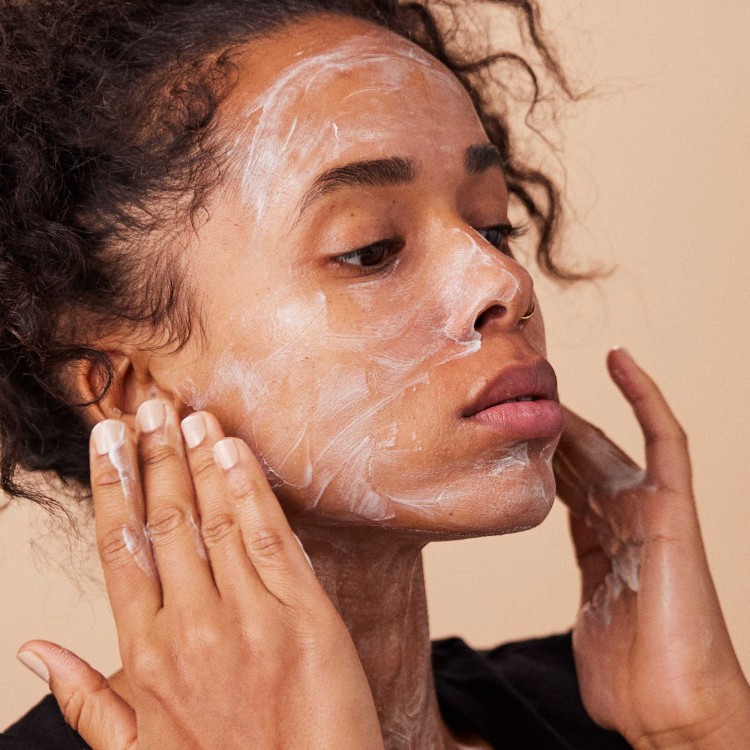 What kind of mask should you wear?
If you suffer from uncomfortable skin reactions, think very carefully about the kind of face mask you wear. Fabric face masks – especially those made from cotton – are the most suitable for fragile skin as they are softer and don't feel as rough on the skin as surgical-type masks. If there aren't any specific requirements regarding the type of face mask you must wear at work, look for soft masks with no stitching, as these will be the most comfortable for your skin. It's best to wear masks that come into contact with the skin as little as possible, as irritations usually occur – or get worse – in these contact areas.
Sensitive skin: how to soothe and care for it every day.
When your skin lacks oil, it feels tight and can lose its radiance. Take a few tips from Absolution so you can enjoy luminous, visibly moisturized skin!