Open pores: how to deal with them naturally!
Pores are tiny openings in the skin from which sebum and sweat are secreted to the skin surface. If you have dry skin, your pores are probably invisible, but if you have combination or oily skin, it's quite a different matter… We talk about "dilated pores" or "open pores" when they are clearly visible to the naked eye. And while the size of your pores is largely determined by genetics, they may also look larger if they become clogged due to a combination of excess sebum and dead cells. The good news is that there are natural ways to tighten them!
What causes open pores?
Before you start seeking radical solutions to deal with open pores, it's important to remember that the appearance of skin pores is mostly down to genetics, although other factors may cause them to become dilated. The most common of these are:
a high level of sebum production;

a reduction in skin elasticity;

chronic acne;

hormonal changes at different times in life (puberty, pregnancy, menstruation, menopause, etc.);

skin damage due to sun exposure or smoking;

radiation burn, also known as radiation dermatitis – damage to the skin as a result of radiotherapy treatments for cancer;

Vitamin A deficiency.
Dilated pores are usually most visible on the nose, as sebaceous glands are larger in this part of the face. Because sebum production is higher here, the skin looks greasy – and this can make pores look even bigger. Many conventional makeup products will also clog pores, especially if you haven't removed makeup and cleansed your skin correctly. It's also worth noting that people who suffer from cystic acne are more likely to have very large pores, as the cysts that occur as a result of this skin condition can cause pores to stretch.
How to tighten dilated pores and avoid blackheads
In order to treat dilated pores naturally, the first thing you need to do is look at the factors causing them, so you can act on those that can be eliminated or improved. If you suffer from open pores, make sure you avoid potential pore-clogging ingredients, such as silicones. These are often found in conventional makeup products, where they're used for their blurring and skin-smoothing effects, but they will only make the problem worse. Plus, they're not biodegradable – another good reason to avoid them! 
At the other end of the spectrum, you should also stay away from products that may dry out or irritate the skin, as these could end up triggering excessive sebum production. This is known as the rebound effect, when your skin's clever ecosystem goes into overdrive to try and compensate for the dryness! Do not use the following:
Very thick or oily creams. Instead, opt for products with light, fluid textures.  

Soaps that are not suitable for the face.

Overly abrasive face scrubs.

Homemade products or "folk remedies" that can dry out the skin (baking soda, toothpaste, alcohol, lemon, etc.).
Natural ways to tackle open pores and reveal clearer, radiant skin
In addition to acting on factors that can aggravate open pores, you need to establish a skincare routine that will help to tighten pores and cleanse away impurities. Isabelle Carron has developed several products that address oily skin and dilated pores, made with over 99% naturally derived ingredients and over 50% certified-organic ingredients. They deliver visible results after just a few weeks of use – and the results last! 
Gently cleanse and exfoliate. Use Le Nettoyant Pureté with the Konjac Sponge to help control sebum production and deeply cleanse the skin. This duo helps to tighten pores (thanks to the natural salicylic acid in Le Nettoyant Pureté) and smooth the skin's texture. Use morning and evening.

Gently purify with Le Masque Pureté Détoxifiant. Formulated with Maté, White Clay and Birch Sap, this purifying mask fights blemishes, removes impurities without being harsh on the skin, and helps to maintain balance and vitality. Simply apply, leave on for 10 minutes, then rinse off. Use twice a week if you have oily skin, blemishes, or open pores. 

Deeply hydrate with Le Sérum Anti-Soif. Our thirst-quenching serum (anti-soif literally translates as anti-thirst) contains Aloe Vera, Alpine Skullcap and Elderberry Flower, and is suitable for anyone whose skin is prone to dryness and dehydration. Use every morning to help keep your skin clear and radiant!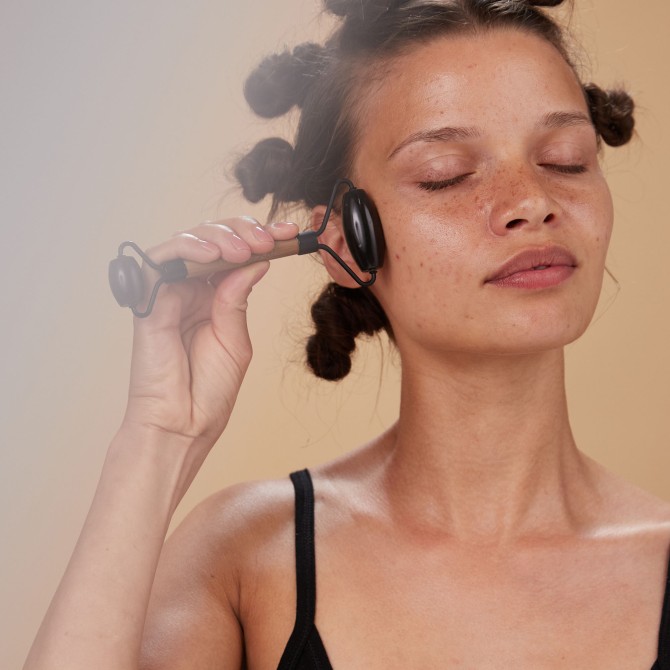 Learn about the benefits of facial lymphatic drainage to brighten your complexion and bring out your skin's natural beauty!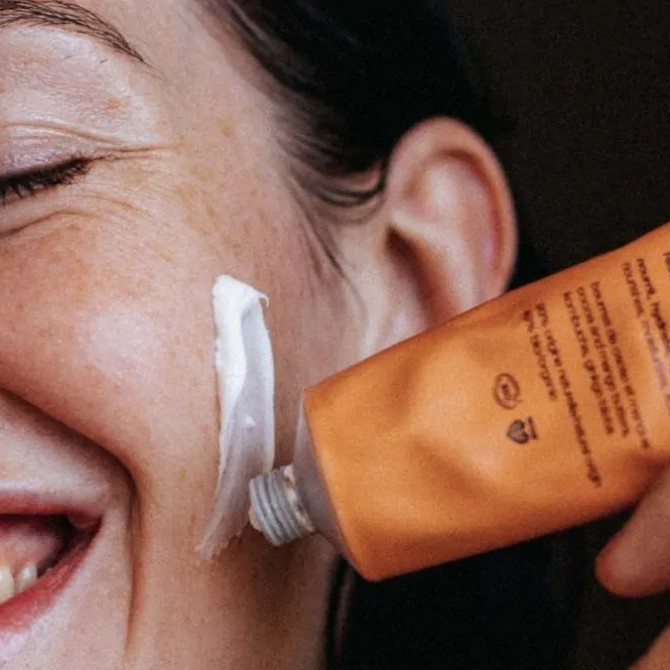 Looking for a face mask to make your face look more beautiful? Absolution helps you to choose the best active ingredients and textures, so you can find a mask to match your skin type!