What kind of skincare products are best for men?
Pollution, lack of sleep, shaving, aging, stress… They can take a toll on men's skin every day. So it's important to look after your skin with products tailored to its needs. Absolution tells you all you need to know…
What makes men's skin different from women's skin?
Contrary to popular belief, there isn't really a big difference between men's and women's skin. Men have higher testosterone levels, so their skin is thicker and produces more sebum, but these are the only significant differences. There's also the fact that men shave their face – and daily shaving can irritate the skin. When she created Absolution, founder Isabelle Carron decided that her skincare products should be unisex. So, with one exception, you'll see that they work just as well with men's skin as they do with women's. Our range is for everyone!
How should you apply a men's skincare product?
Men's skin, just like women's skin, has its own needs. It should be cleansed, purified and moisturized regularly, and sometimes it needs to be repaired too. Absolution offers a wide range of unisex products, so there's something to match all skin moods and address different skin concerns. Perhaps your skin is dry, oily, or prone to blemishes? Whatever your skin type or concern, you'll find products that will leave it looking and feeling happy, comfortable and healthy. There's no reason why men shouldn't have a "beauty" routine! A few steps every day are enough to help protect the skin against both environmental aggressors and premature aging.
What cleansers are best for men's skin?
The first step in looking after your skin every day is cleansing. But make sure you cleanse the right way, so you won't leave your skin damaged. It's best to cleanse your skin thoroughly once a day, preferably in the evening. Why? Because dirt, impurities, pollution, etc. build up on your skin throughout the day, so it makes perfect sense to clear pores and purify the skin before you apply any other products. Le Nettoyant Pureté is a cleansing gel that promises to leave your skin perfectly clean and fresh. It works with all skin moods, even the most sensitive. If you want a facial cleanser that specifically targets oily or blemish-prone skin, try Le Savon Noir. This black (it's all in the name!) soap bar is rich in purifying active ingredients that won't be harsh on your skin.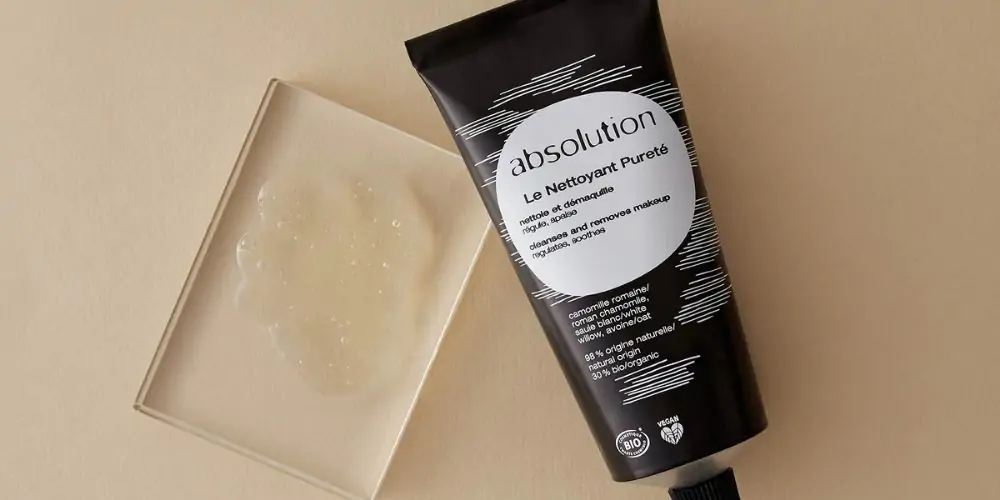 In the morning, a splash of cold water is all you need to wake up your face! You could also apply a few sprays of La Brume Systémique, which helps to restore the hydrolipidic film (think of it as your skin's protective shield). It's quick and easy to use, so it's ideal if you're in a hurry! To keep pores from clogging, men also need to exfoliate – and that means giving the skin a good scrub now and again! That's when La Crème Gommante comes in handy. Then, once a week, apply Le Masque Pureté Détoxifiant – a face mask that's green in more ways than one! In just 10 minutes, it draws out impurities and leaves skin feeling refreshed, renewed and revitalized.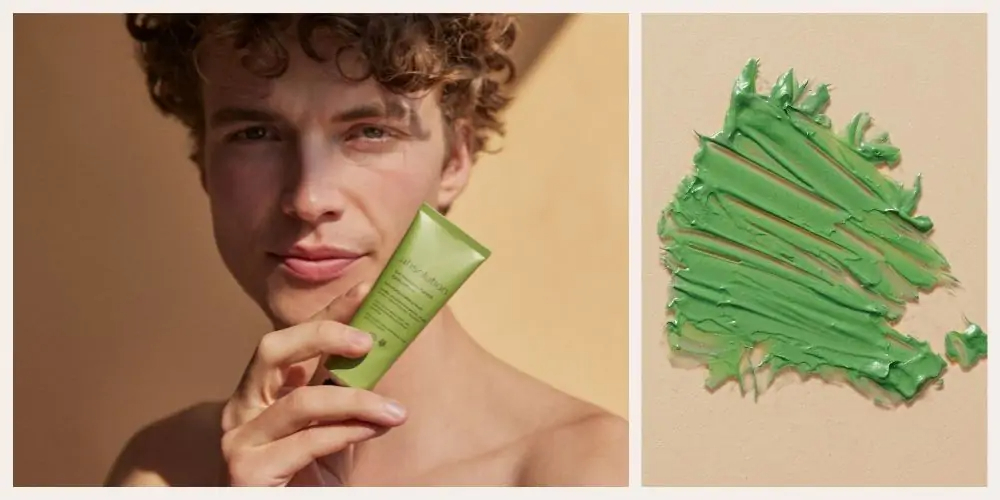 What are the best skincare products for men?
If your skin is dull and weakened by pollution, opt for a duo! Start with Le Booster SUPERFOOD and follow with La Crème du Soir. After a few days, you'll see your skin looks rested and smoother. Le Booster SUPERFOOD lives up to its name: it's a serum (which you apply before moisturizer) rich in active ingredients that help to regenerate the skin, so it enhances the repairing effect of your night cream.
We promise that when you wake up, your skin will look so much better! If you have blemish-prone skin, we have an even better Mix & Match solution. Start with Le Booster Pureté, then apply La Crème de Santé or La Crème de L'Homme. These products contain naturally derived active ingredients that work together to restore balance to your skin, while also tackling spots and unsightly blackheads.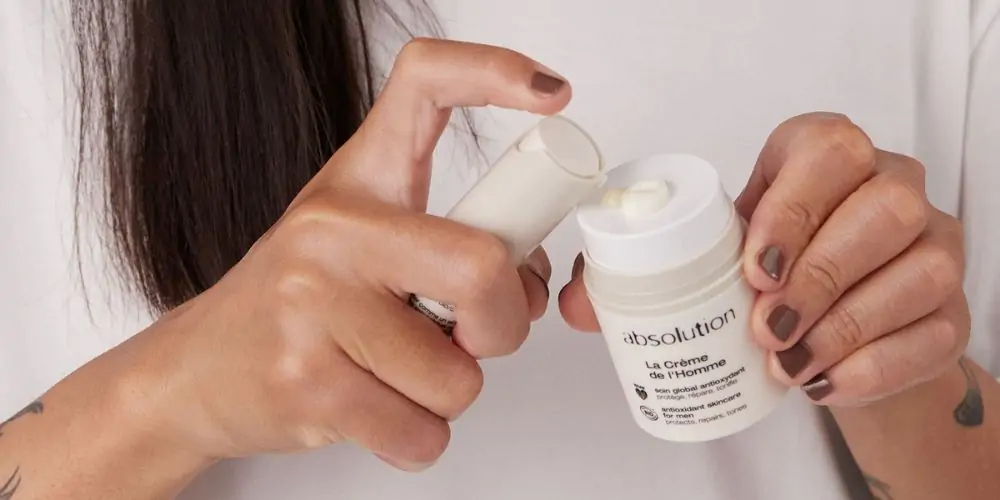 Why should men use moisturizer?
Moisturizing is an essential step in any skincare routine – even for men! Once your skin is really clean, it needs to be nourished. This helps to maintain its moisture balance and slow the effects of the aging process. If your skin is prone to razor burn, try La Crème de L'Homme.
When Absolution developed this face cream for men, it wanted a formula that would both soothe irritation and deeply moisturize. Simply apply it with light smoothing strokes over the cheeks, forehead, sides of the nose and neck. This men's moisturizer provides the skin with the natural elements it needs to stay balanced and keep the signs of aging at bay.
While most women have a daily skincare routine with various cosmetic products, we don't hear much about skincare for men. Yet men's skin has its own needs and concerns, and should be looked...
Men and anti-aging skincare: which active ingredients and products should you look for? As the years go by, men's skin – just like women's skin – inevitably loses firmness and elasticity....