Walk down any beauty aisle and you could be overwhelmed by all the products on display! It's difficult to tell the difference between the greenwashed ones and those that are really and truly organic and natural. But remember: what you put on your skin is just as important as what you put in your mouth. You want to enjoy the best of nature!
What exactly does organic mean? 
When we talk about organic farming or agriculture, we're talking about a way of producing and processing that guarantees both the quality and origin of a product. In France, the European regulations in place since 1991 aim to ensure respect for the environment, biodiversity and animal welfare. Only certified products that comply with these values can carry the European organic logo and the "AB" (Agriculture Biologique / Organic Farming) label.
Organic goes hand in hand with sustainable development and helps to create economic, social and environmental added value. It's a different way of producing and consuming!
By definition, an organic product cannot contain certain ingredients that are considered toxic, irritating, polluting or allergenic. Creating organic products means taking an ethical approach – it's not just about the logo! In the cosmetic industry, animal testing is banned by European legislation, but even before this legislation was introduced, organic brands were already going cruelty-free. And Absolution has believed firmly in this since day one... 
Absolution is committed to organic principles and stands for a vision of beauty that's all about being gentle on both the skin and the planet. All Absolution skincare products are perfect examples of this. Made with an average of 99% naturally derived ingredients and 52% organic ingredients, they actually go further than the high standards required by organic certification bodies. We harness the amazing power of medicinal plants, minerals and vitamins to create innovative active ingredients that deliver an array of benefits to your skin. 

What's the difference between organic and conventional beauty products?  

Rather than using chemicals and synthetic ingredients – which you'll find in conventional cosmetic formulas – organic beauty products use natural ingredients derived from plants, with real benefits for the skin. But there are two rules to follow if you want to be sure of making the right choice!
Rule no. 1: Zero controversial ingredients
The basic rule for all organic skincare products is that they are certified free of GMOs, parabens, PEGs, phthalates and mineral oils. They're also free of synthetic chemical components, petrochemicals, and synthetic colorants and fragrances.
Rule no. 2: Clean formulas
All organic skincare products must be made from natural raw materials that come from organic farming. They should also use biodegradable or recyclable packaging. At Absolution, all our packaging can be recycled, and we are gradually moving over to recycled plastic. Our boxes are made without glue and we use recycled card, printed with vegetable inks.
When we talk about clean formulas, we mean:
-       using plant oils rather than mineral oils;
-       using natural active ingredients extracted from plants or produced by biotechnology;
-       using natural or synthetic preservatives that are permitted by organic standards, such as Benzoic Acid, Salicylic Acid, Sorbic Acid and Dehydroacetic Acid;
-       using 100% natural fragrances and colorants obtained from mineral powders or natural pigments.
How to read the labels of organic beauty products
Once you know these two basic rules, it's much easier to understand the labels of your skincare products. And here's a little more information, to help you get it right next time you buy an organic beauty product...
The INCI list
INCI stands for "International Nomenclature of Cosmetic Ingredients" and is a list of internationally recognized, standardized names for all the ingredients that can be used in cosmetic products. It obliges all cosmetics brands to use the same names for ingredients, so the composition of their products can be analyzed and compared. This ingredient list is compulsory and must be included on the labels of personal care products. The active ingredients in a formula are listed in descending order of weight; the one at the top of the list is therefore the one used in the highest quantity. If you're new to label reading, we suggest that you focus on the first five active ingredients in the list!
The Ecocert label


This is one of the main labels delivered by an independent certification body that is also approved by the French Ministry of Industry. Created in 2003, it sets the standard for "Natural and Organic Cosmetics" and certifies that the ingredients used in a product are derived from renewable sources and manufactured using environmentally friendly processes. To obtain this label, at least 95% of all plant-based ingredients in the formula and at least 10% of the total ingredients must come from organic farming.
The Cosmebio label

Cosmebio is a professional organization that was created in 2002. In order to display the Cosmebio label on its packaging, a natural or organic cosmetic product must meet various ethical criteria relating to product composition, social responsibility and responsible communication, similar to the criteria of Ecocert.  
And because we never do things by halves at Absolution, we can guarantee that all our products meet the criteria of at least one of these labels, if not both of them, and do not contain any of the ingredients listed below.

Five active ingredients you DON'T want to see in your cosmetic products
      Parabens and phenoxyethanol: these inexpensive preservatives disrupt the function of cells and are also suspected of being carcinogenic.  
      Mineral oils: these can be recognized within INCI lists by the words "mineral oil" or "paraffinum". E.g. Paraffinum liquidum, Cera microcristallina. They're derived from petroleum, have no benefits for the skin, and can block pores, preventing skin from "breathing."    
      Aluminum salts: these can irritate the skin and are also suspected of being carcinogenic.
      Alcohols: Alcohol denat, Alcohol, Propyl… When these are used in high quantities, they can be very harsh on the skin, stripping it of lipids and weakening the hydrolipidic film. As with so many things, it all depends on the quality and concentration. When alcohol is used in low doses, it can inhibit the growth of bacteria. Absolution products contain a minute amount of alcohol, derived from sugarcane, in order to preserve our formulas without damaging the skin.
Natural active ingredients you DO want to see in your cosmetic products
      Vitamin C: this powerful antioxidant helps to boost and stimulate the production of collagen and elastin. It also protects cells from free radical damage.
      Zinc: an anti-inflammatory agent, zinc calms skin irritations and is an excellent ingredient for acne-prone skin that has difficulty healing.  
      Hyaluronic Acid: this powerful hydrator is able to attract and hold up to 1,000 times its weight in water!
      Botanicals: their names are written in Latin, so they're easy to recognize. For example, Aloe barbadensis (Aloe Vera), Persea gratissima oil (Avocado), Chamomilla recutita flower extract (Chamomile).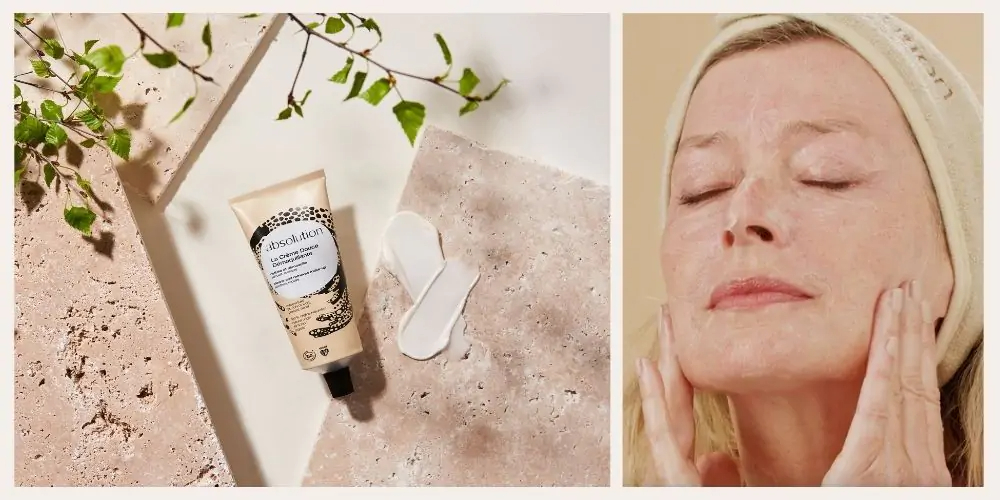 Certified-organic products that you can count on
Made in France: with the exception of our makeup range, all our products are made in France. Our suppliers are committed to sustainable development, which minimizes the environmental impact of our production.   
Organic products: all our natural cosmetic products are certified organic by Ecocert and/or according to the Cosmos standard. In accordance with European law, they are not tested on animals. As for our lipsticks, they carry the Cosmebio label and are certified organic according to the Cosmebio charter, as they contain a mixture of pigments that are both natural and synthetic, but perfectly safe for your health!
Eco-designed packaging: the boxes we use for our products are made from recycled card, without glue, and we print them using vegetable inks. Our bottles are made from recyclable plastic and can, of course, be recycled with your help! We are gradually using more recycled plastic to make our packaging, with the aim of further reducing our environmental impact.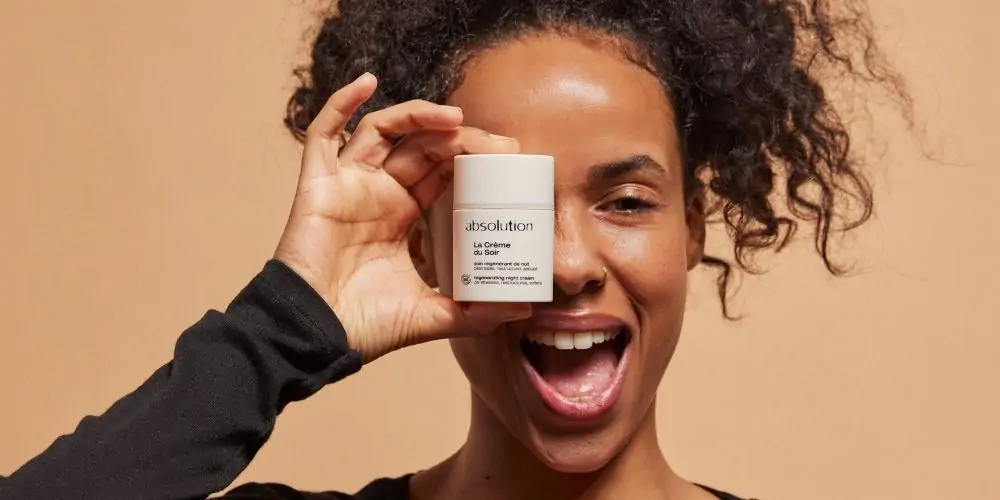 Ingredients: our formulas contain, on average:
-       99% natural ingredients, of which 96% are medicinal plants;
-       52% active ingredients derived from organic farming, certified by Ecocert and according to the Cosmos standard;
-       No parabens, phenoxyethanol, GMOs, phthalates, mineral oils, irritating surfactants, aluminum salts or synthetic fragrances.
Each of our products offers a simple and caring way to look after your skin, your beauty, your health and the planet!
Find your perfect ritual!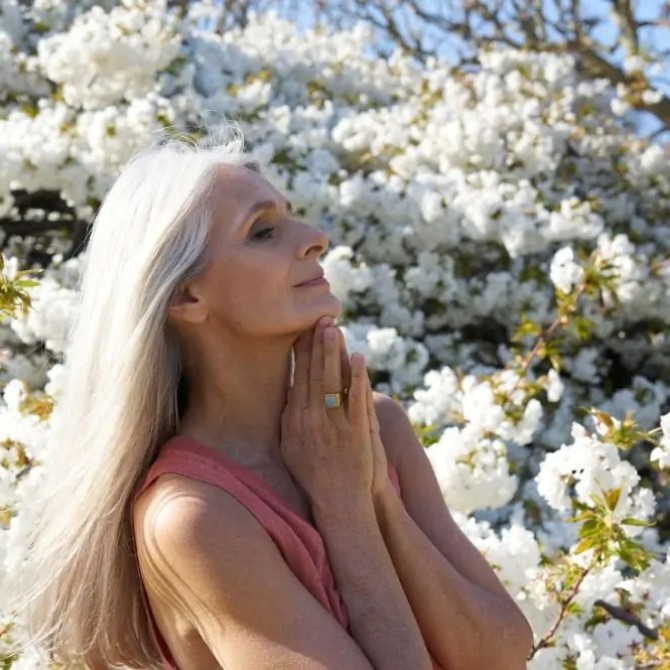 All you need to know about "anti-aging" skincare Skin aging is, of course, a natural, inevitable, physiological process. But you can still control and slow down its effects by using skincare...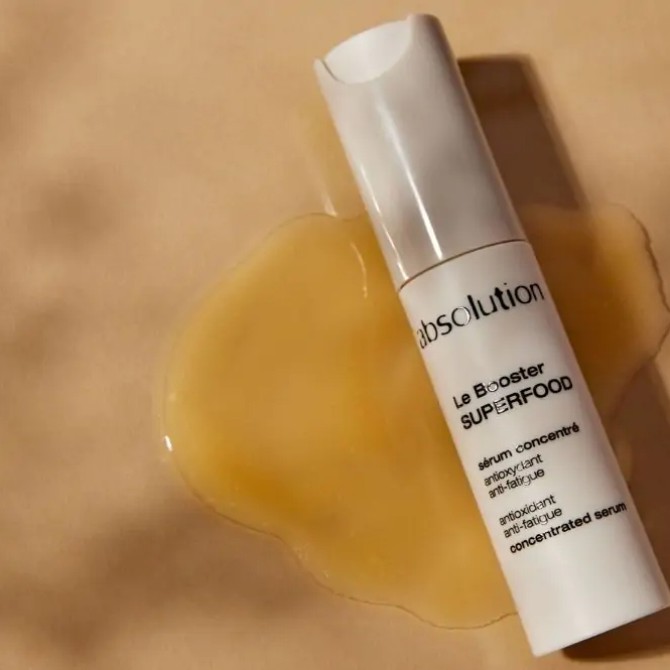 Looking for a specific skincare product that will help keep the skin of your face radiant and toned as the years go by? A face serum might be just what you need! Absolution helps you find one...