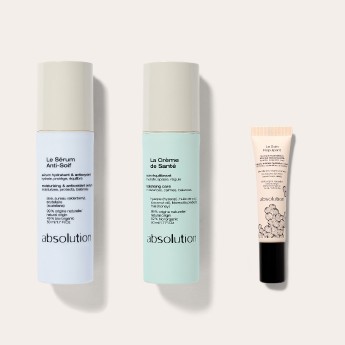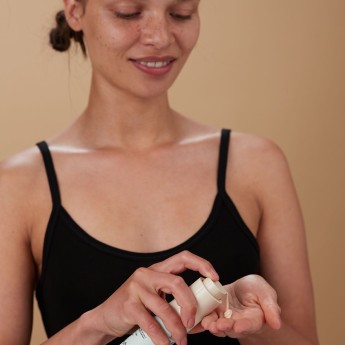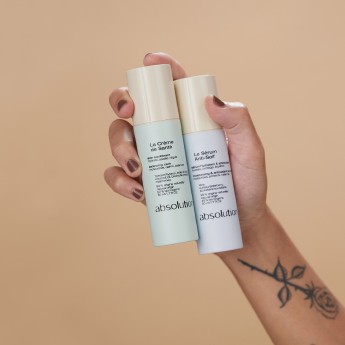 5.0
3 reviews
The Super Hydrating Trio
The perfect trio when your skin lacks hydration and comfort! The Super Hydrating Trio contains: Le Sérum Anti-Soif 1.7 Fl. Oz., La Crème de Santé 1.7 Fl. Oz., Le Soin Repulpant 0.5 Fl.Oz (free)
See more
Moisturizes, Plumps
Suitable for All skin moods
Ingredient list
Le Sérum Anti-Soif
INGREDIENTS (Y100.04) : AQUA (WATER), MENTHA VIRIDIS (SPEARMINT) LEAF EXTRACT*, SALVIA OFFICINALIS (SAGE) WATER*, GLYCERIN, ALCOHOL**, ORBIGNYA OLEIFERA (BABASSU) SEED OIL*, LIPPIA CITRIODORA LEAF WATER*, SCLEROTIUM GUM, CARTHAMUS TINCTORIUS (SAFFLOWER) SEED OIL*, BENZYL ALCOHOL, ORYZA SATIVA (RICE) HULL POWDER, XANTHAN GUM, CANNABIS SATIVA SEED OIL*, CORYLUS AVELLANA (HAZEL) SEED OIL*, LEVULINIC ACID, VACCINIUM MYRTILLUS FRUIT EXTRACT, SODIUM LEVULINATE, CITRUS LIMON PEEL OIL*, SAMBUCUS NIGRA FLOWER WATER* , MAGNESIUM PCA, ZINC PCA, SACCHARUM OFFICINARIUM (SUGAR CANE) EXTRACT, SODIUM HYDROXIDE, LITSEA CUBEBA FRUIT OIL*, ALOE BARBADENSIS LEAF JUICE POWDER*, MELALEUCA ALTERNIFOLIA (TEA TREE) LEAF OIL*, THYMUS ZYGIS FLOWER OIL*, DEHYDROACETIC ACID, BIOSACCHARIDE GUM-1, ECHINACEA PURPUREA EXTRACT*, CITRUS AURANTIUM DULCIS (ORANGE) FRUIT EXTRACT, CITRUS LIMON (LEMON) FRUIT EXTRACT, SCUTELLARIA ALPINA FLOWER/LEAF/STEM EXTRACT*, TOCOPHEROL, VIOLA TRICOLOR EXTRACT*, PELARGONIUM GRAVEOLENS OIL*, PIPER NIGRUM FRUIT OIL*, GLYCERYL CAPRYLATE, ACER SACCHARUM (SUGAR MAPLE) EXTRACT, CITRIC ACID, POTASSIUM SORBATE, SODIUM BENZOATE, MICA, MIMOSA TENUIFLORA BARK EXTRACT , CI 77491 (IRON OXIDES) , SODIUM ANISATE, TREMELLA FUCIFORMIS POLYSACCHARIDE, LIMONENE◊, CITRAL◊, LINALOOL◊, CITRONELLOL◊, GERANIOL◊
* Ingrédients issus de l'agriculture biologique/Ingredients from organic farming
** Transformés à partir d'ingrédients biologiques/Made using organic ingredients
◊ Constituants naturels des huiles essentielles/Natural constituents of essential oils
La Crème de Santé
INGREDIENTS (Z096.08 ): AQUA ( WATER), MELISSA OFFICINALIS FLOWER/LEAF/STEM WATER*, GLYCERIN, ORBIGNYA OLEIFERA SEED OIL*, GLYCERYL STEARATE, SIMMONDSIA CHINENSIS (JOJOBA) SEED OIL*, ANTHEMIS NOBILIS FLOWER WATER*, COCOS NUCIFERA (COCONUT) OIL*, HYSSOPUS OFFICINALIS EXTRACT*, TALC, ALPHA-GLUCAN OLIGOSACCHARIDE, MEL (HONEY)*, BENZYL ALCOHOL, XANTHAN GUM, PARFUM (FRAGRANCE), SODIUM STEAROYL GLUTAMATE, CITRUS AURANTIUM BERGAMIA (BERGAMOT) FRUIT OIL*, OCIMUM SANCTUM LEAF POWDER*, LEVULINIC ACID, SODIUM LEVULINATE, ALOE BARBADENSIS LEAF JUICE POWDER*, DEHYDROACETIC ACID, ILLITE, TOCOPHEROL, LITSEA CUBEBA FRUIT OIL*, BIOSACCHARIDE GUM-1, ANTHYLLIS VULNERARIA FLOWER EXTRACT*, CYMBOPOGON FLEXUOSUS HERB OIL*, CITRUS AURANTIUM AMARA (BITTER ORANGE) LEAF/TWIG OIL*, GLYCERYL CAPRYLATE, SODIUM ANISATE, FERULA GALBANIFLUA (GALBANUM) RESIN OIL*, CALENDULA OFFICINALIS FLOWER EXTRACT*, ROSA DAMASCENA FLOWER OIL, GLYCINE SOJA (SOYBEAN) OIL, BETA-CAROTENE, CITRIC ACID, LIMONENE◊, LINALOOL◊, CITRAL◊, CITRONELLOL◊, GERANIOL◊
* Ingrédients issus de l'agriculture biologique /Ingredients from organic farming
◊ Constituants naturels des huiles essentielles /Natural constituents of essential oils
Le Soin Repulpant
INGREDIENTS (U083.07) : AQUA (WATER), ROSA DAMASCENA FLOWER WATER*, GLYCERIN, SIMMONDSIA CHINENSIS (JOJOBA) SEED OIL*, DICAPRYLYL ETHER, BENTONITE, ARACHIDYL ALCOHOL, BEHENYL ALCOHOL, ARACHIDYL GLUCOSIDE, PERSEA GRATISSIMA (AVOCADO) OIL*, BENZYL ALCOHOL, MEDICAGO SATIVA (ALFALFA) EXTRACT*, CINNAMOMUM CAMPHORA (CAMPHOR) OIL, TOCOPHEROL, LEVULINIC ACID, XANTHAN GUM, ALOE BARBADENSIS LEAF JUICE POWDER*, FAGUS SYLVATICA BUD EXTRACT*, SESAMUM INDICUM (SESAME) OIL UNSAPONIFIABLES*, EQUISETUM ARVENSE EXTRACT*, EUTERPE OLERACEA PULP POWDER*, SODIUM LEVULINATE, TREMELLA FUCIFORMIS POLYSACCHARIDE, MALTODEXTRIN**, POGOSTEMON CABLIN LEAF OIL*, DEHYDROACETIC ACID, ZINGIBER OFFICINALE (GINGER) ROOT OIL, SODIUM HYDROXIDE, POTASSIUM SORBATE, SODIUM BENZOATE, CITRIC ACID, EUGENIA CARYOPHYLLUS (CLOVE) BUD OIL*, SALVIA SCLAREA (CLARY) OIL*, BENZOIC ACID, LINALOOL◊, EUGENOL◊, LIMONENE◊
* Ingrédients issus de l'agriculture biologique/Ingredients from organic farming
◊ Constituants naturels des huiles essentielles/Natural constituents of essential oilsLe Sérum Anti-Soif
INGREDIENTS (Y100.04) : AQUA (WATER), MENTHA VIRIDIS (SPEARMINT) LEAF EXTRACT*, SALVIA OFFICINALIS (SAGE) WATER*, GLYCERIN, ALCOHOL**, ORBIGNYA OLEIFERA (BABASSU) SEED OIL*, LIPPIA CITRIODORA LEAF WATER*, SCLEROTIUM GUM, CARTHAMUS TINCTORIUS (SAFFLOWER) SEED OIL*, BENZYL ALCOHOL, ORYZA SATIVA (RICE) HULL POWDER, XANTHAN GUM, CANNABIS SATIVA SEED OIL*, CORYLUS AVELLANA (HAZEL) SEED OIL*, LEVULINIC ACID, VACCINIUM MYRTILLUS FRUIT EXTRACT, SODIUM LEVULINATE, CITRUS LIMON PEEL OIL*, SAMBUCUS NIGRA FLOWER WATER* , MAGNESIUM PCA, ZINC PCA, SACCHARUM OFFICINARIUM (SUGAR CANE) EXTRACT, SODIUM HYDROXIDE, LITSEA CUBEBA FRUIT OIL*, ALOE BARBADENSIS LEAF JUICE POWDER*, MELALEUCA ALTERNIFOLIA (TEA TREE) LEAF OIL*, THYMUS ZYGIS FLOWER OIL*, DEHYDROACETIC ACID, BIOSACCHARIDE GUM-1, ECHINACEA PURPUREA EXTRACT*, CITRUS AURANTIUM DULCIS (ORANGE) FRUIT EXTRACT, CITRUS LIMON (LEMON) FRUIT EXTRACT, SCUTELLARIA ALPINA FLOWER/LEAF/STEM EXTRACT*, TOCOPHEROL, VIOLA TRICOLOR EXTRACT*, PELARGONIUM GRAVEOLENS OIL*, PIPER NIGRUM FRUIT OIL*, GLYCERYL CAPRYLATE, ACER SACCHARUM (SUGAR MAPLE) EXTRACT, CITRIC ACID, POTASSIUM SORBATE, SODIUM BENZOATE, MICA, MIMOSA TENUIFLORA BARK EXTRACT , CI 77491 (IRON OXIDES) , SODIUM ANISATE, TREMELLA FUCIFORMIS POLYSACCHARIDE, LIMONENE◊, CITRAL◊, LINALOOL◊, CITRONELLOL◊, GERANIOL◊
* Ingrédients issus de l'agriculture biologique/Ingredients from organic farming
** Transformés à partir d'ingrédients biologiques/Made using organic ingredients
◊ Constituants naturels des huiles essentielles/Natural constituents of essential oils
La Crème de Santé
INGREDIENTS (Z096.08 ): AQUA ( WATER), MELISSA OFFICINALIS FLOWER/LEAF/STEM WATER*, GLYCERIN, ORBIGNYA OLEIFERA SEED OIL*, GLYCERYL STEARATE, SIMMONDSIA CHINENSIS (JOJOBA) SEED OIL*, ANTHEMIS NOBILIS FLOWER WATER*, COCOS NUCIFERA (COCONUT) OIL*, HYSSOPUS OFFICINALIS EXTRACT*, TALC, ALPHA-GLUCAN OLIGOSACCHARIDE, MEL (HONEY)*, BENZYL ALCOHOL, XANTHAN GUM, PARFUM (FRAGRANCE), SODIUM STEAROYL GLUTAMATE, CITRUS AURANTIUM BERGAMIA (BERGAMOT) FRUIT OIL*, OCIMUM SANCTUM LEAF POWDER*, LEVULINIC ACID, SODIUM LEVULINATE, ALOE BARBADENSIS LEAF JUICE POWDER*, DEHYDROACETIC ACID, ILLITE, TOCOPHEROL, LITSEA CUBEBA FRUIT OIL*, BIOSACCHARIDE GUM-1, ANTHYLLIS VULNERARIA FLOWER EXTRACT*, CYMBOPOGON FLEXUOSUS HERB OIL*, CITRUS AURANTIUM AMARA (BITTER ORANGE) LEAF/TWIG OIL*, GLYCERYL CAPRYLATE, SODIUM ANISATE, FERULA GALBANIFLUA (GALBANUM) RESIN OIL*, CALENDULA OFFICINALIS FLOWER EXTRACT*, ROSA DAMASCENA FLOWER OIL, GLYCINE SOJA (SOYBEAN) OIL, BETA-CAROTENE, CITRIC ACID, LIMONENE◊, LINALOOL◊, CITRAL◊, CITRONELLOL◊, GERANIOL◊
* Ingrédients issus de l'agriculture biologique /Ingredients from organic farming
◊ Constituants naturels des huiles essentielles /Natural constituents of essential oils
Le Soin Repulpant
INGREDIENTS (U083.07) : AQUA (WATER), ROSA DAMASCENA FLOWER WATER*, GLYCERIN, SIMMONDSIA CHINENSIS (JOJOBA) SEED OIL*, DICAPRYLYL ETHER, BENTONITE, ARACHIDYL ALCOHOL, BEHENYL ALCOHOL, ARACHIDYL GLUCOSIDE, PERSEA GRATISSIMA (AVOCADO) OIL*, BENZYL ALCOHOL, MEDICAGO SATIVA (ALFALFA) EXTRACT*, CINNAMOMUM CAMPHORA (CAMPHOR) OIL, TOCOPHEROL, LEVULINIC ACID, XANTHAN GUM, ALOE BARBADENSIS LEAF JUICE POWDER*, FAGUS SYLVATICA BUD EXTRACT*, SESAMUM INDICUM (SESAME) OIL UNSAPONIFIABLES*, EQUISETUM ARVENSE EXTRACT*, EUTERPE OLERACEA PULP POWDER*, SODIUM LEVULINATE, TREMELLA FUCIFORMIS POLYSACCHARIDE, MALTODEXTRIN**, POGOSTEMON CABLIN LEAF OIL*, DEHYDROACETIC ACID, ZINGIBER OFFICINALE (GINGER) ROOT OIL, SODIUM HYDROXIDE, POTASSIUM SORBATE, SODIUM BENZOATE, CITRIC ACID, EUGENIA CARYOPHYLLUS (CLOVE) BUD OIL*, SALVIA SCLAREA (CLARY) OIL*, BENZOIC ACID, LINALOOL◊, EUGENOL◊, LIMONENE◊
* Ingrédients issus de l'agriculture biologique/Ingredients from organic farming
◊ Constituants naturels des huiles essentielles/Natural constituents of essential oils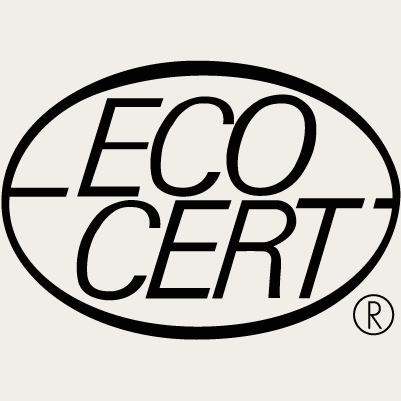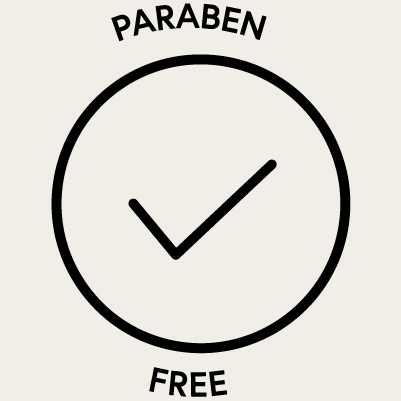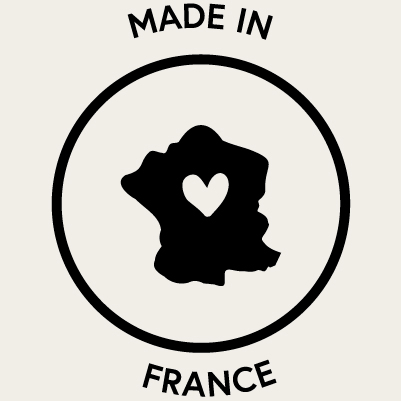 Organic and natural, Certified by Ecocert COSMOS Organic, Unisex, Made in France
0%
PEGs, Phtalates, Mineral oils, GMOs and synthetic fragrances.
Le Sérum Anti-Soif 
Well-hydrated skin is better protected against damaging elements. Le Sérum Anti-Soif replenishes your skin's moisture levels, so it feels soft and plump again, while also remaining perfectly matte and fresh!
La Crème de Santé
Moisturizes, balances and regulates. Rich in prebiotics and plants, La Crème de Santé provides your skin with ingredients that are essential for its proper functioning and radiance.
Le Soin repulpant
Ideal for skin seeking hydration and radiance, this intensive moisturizing mask works to restore density and smooth out skin. Use as often as you wish, as a mask of as a night treatment. 
Super hydrating beauty routine
1. Cleanse with Le Nettoyant Pureté, our gentle cleansing gel. It leaves your skin soft, clean and comfortable; even sensitive skin love it!
2. Apply Le Soin Repulpant — our rehydrating mask — in a medium-thick layer. Leave on for 15 minutes and rince. Le Soin Repulpant also works as a night mask to replace your cream! 
3. Mix a drop of Le Sérum Anti-Soif and La Crème de Santé to stimulate the active ingredients and create a synergy. Apply on clean fresh skin in upwards movements, from your neck to your forehead.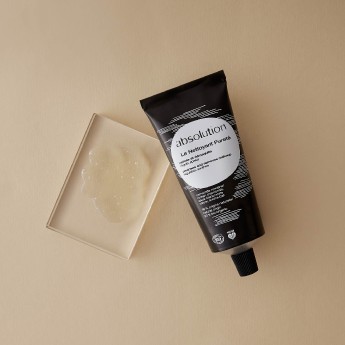 What skin type is this routine suitable for?
This routine is suitable for all skin types and will deeply moisturize, protect and soothe your skin. The perfect combo to test our products and adopt a simple and effective moisturizing routine!
In what order should you use the products?
After cleansing your skin:
1. Apply Le Soin Repulpant as a mask for 15 minutes.
2. Mix a drop of Sérum Anti-Soif and La Crème de Santé in the palm of your hands and apply all over your face. You are now fully hydrated!
Can I use this routine morning and night?
Use Le Soin Repulpant once or twice a week, or as a thin layer at night. But you can use La Crème de Santé and Le Sérum Anti-Soif in the morning and evening.
Can I use this routine if I am pregnant?
All the products in the routine contain essential oils. Even though the amount used daily is very small, each pregnancy is unique and it is best to ask your doctor for advice and the list of ingredients in the product to be on the safe side.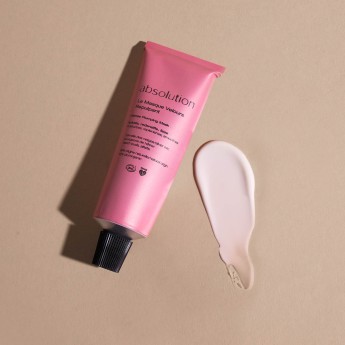 The average score of The Super Hydrating Trio is 5.0 out of 5 after the 3 experience feedbacks gathered from our clients.
Complete your ritual with
Le Masque Anti-Soif Hydratant
To deeply moisturize, apply Le Masque Anti-Soif Hydratant once or twice a week. This moisturizing mask restores your skin's comfort, increases its moisture level by 111%, plumps up fine lines and smoothes the skin's microrelief, in just 10 minutes!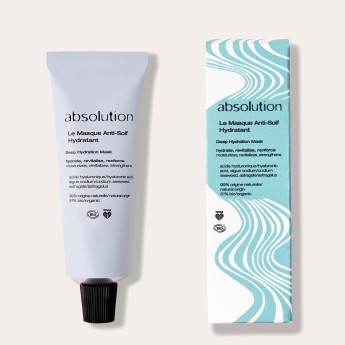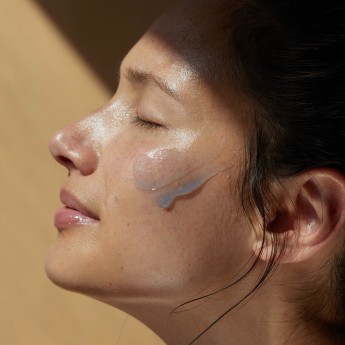 Hydrating mask for plumped skin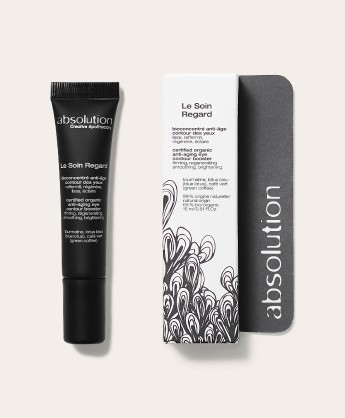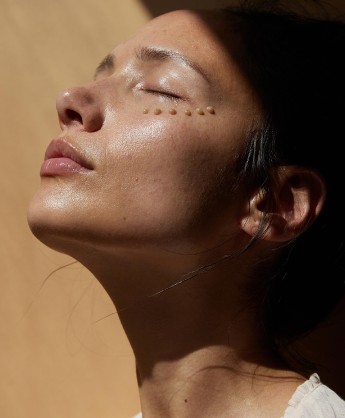 Firms
Illuminates
Moisturizes
Smoothes
Moisturizing eye contour gel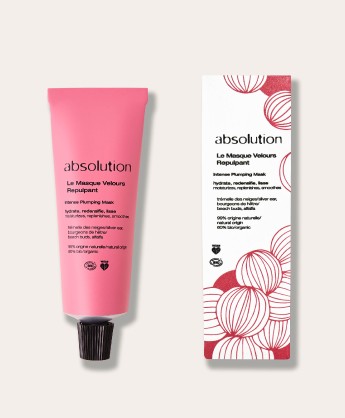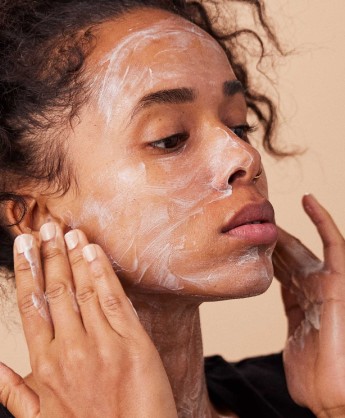 Moisturizes
Nourishes
Repairs
Intense plumping face mask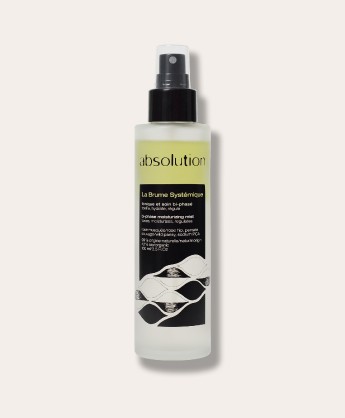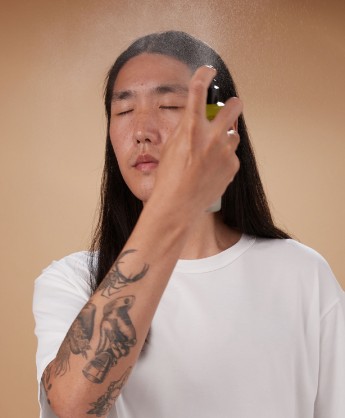 Moisturizes
Nourishes
Regulates
Tones
Two-phase moisturizing face mist