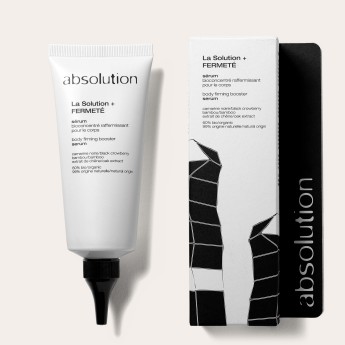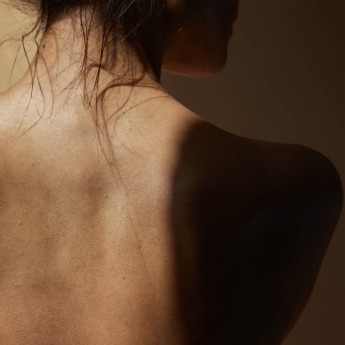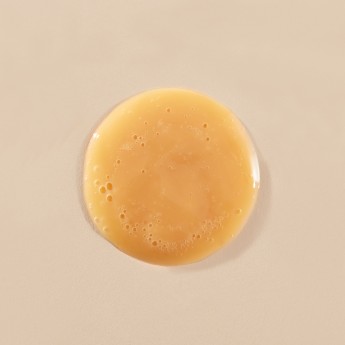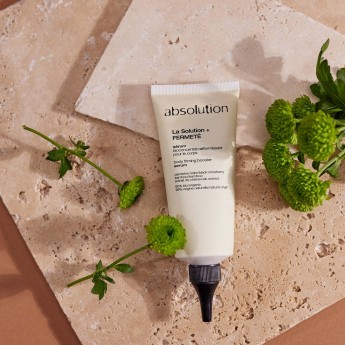 4.0
1 review
La Solution + FERMETÉ
A firming body serum that you can apply wherever you want your skin to be firmer! La Solution + FERMETÉ is the ideal product for those who'd like to tone up their body, but don't always have the time – or desire – to diet or exercise! 
See more
Firms, Tones
Suitable for Skin that lack firmness and elasticity
9 active ingredients with Aloe Vera, Bamboo Shoot, Black Crowberry, Oak Bark Extract ...
Ingredient list
INGREDIENTS(Y107.03): AQUA (WATER), ROSMARINUS OFFICINALIS (ROSEMARY) LEAF WATER*, GLYCERIN, EMPETRUM NIGRUM FRUIT JUICE*, DICAPRYLYL ETHER, HELIANTHUS ANNUUS (SUNFLOWER) SEED OIL*, LAURYL GLUCOSIDE, POLYGLYCERYL-2 DIPOLYHYDROXYSTEARATE, PYRUS MALUS (APPLE) FRUIT EXTRACT, BAMBUSA ARUNDINACEA STEM EXTRACT, SCLEROTIUM GUM, SIMMONDSIA CHINENSIS (JOJOBA) SEED OIL*, XANTHAN GUM, BENZYL ALCOHOL, LEVULINIC ACID, MALTODEXTRIN, SODIUM LEVULINATE, ALOE BARBADENSIS LEAF JUICE POWDER*, ALCOHOL**, SODIUM LACTATE, CUCUMIS SATIVUS (CUCUMBER) FRUIT EXTRACT*, MIMOSA TENUIFLORA BARK EXTRACT, PELARGONIUM GRAVEOLENS OIL*, CINNAMOMUM CAMPHORA (CAMPHOR) OIL, CITRIC ACID, BELLIS PERENNIS (DAISY) FLOWER EXTRACT*, CUPRESSUS SEMPERVIRENS LEAF/NUT/STEM OIL*, MELALEUCA VIRIDIFLORA LEAF OIL*, ZINGIBER OFFICINALE (GINGER) ROOT OIL, DEHYDROACETIC ACID, SALVIA SCLAREA (CLARY) OIL*, HUMULUS LUPULUS (HOPS) CONE EXTRACT*, GLYCINE SOJA (SOYBEAN) OIL, QUERCUS ROBUR BARK EXTRACT*, POTASSIUM SORBATE, CISTUS LADANIFERUS TWIG OIL*, PIMENTA RACEMOSA (BAY) OIL, STYRAX TONKINENSIS RESIN EXTRACT*, BETA-CAROTENE, ROSA DAMASCENA FLOWER OIL, TOCOPHEROL, SODIUM BENZOATE, LINALOOL***, CITRONELLOL***, LIMONENE***, GERANIOL***, CITRAL***, EUGENOL***
* Ingrédients issus de l'agriculture biologique/Ingredients from organic farming
** Transformés à partir d'ingrédients biologiques/Made using organic ingredients
***Constituants naturels des huiles essentielles/Natural constituents of essential oils
99% du total des ingrédients sont d'origine naturelle 60% du total des ingrédients sont issus de l'agriculture biologique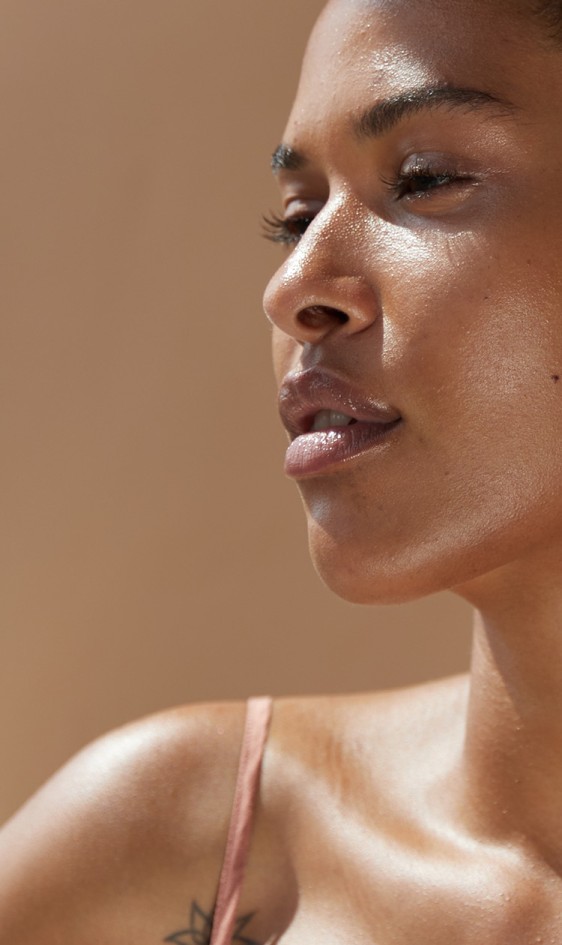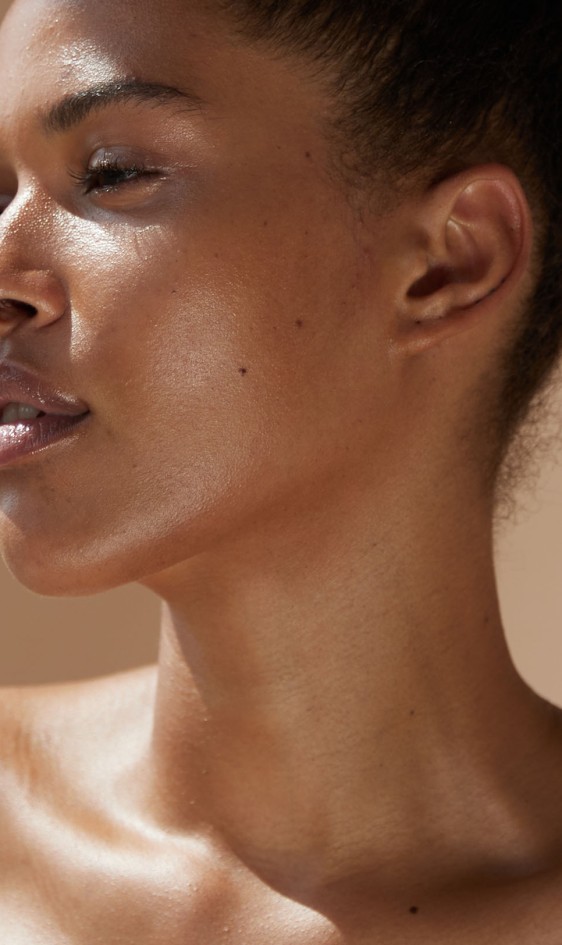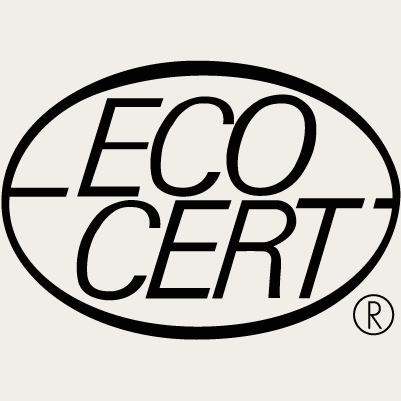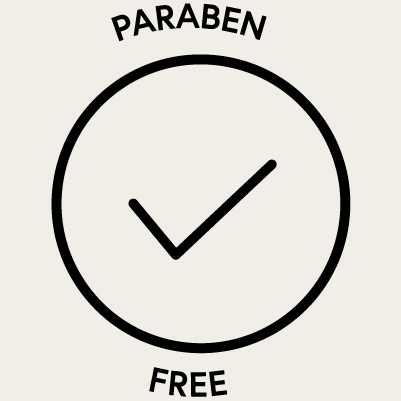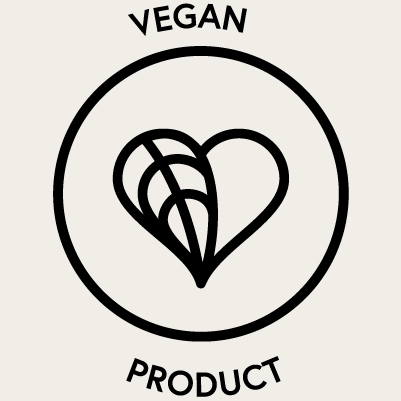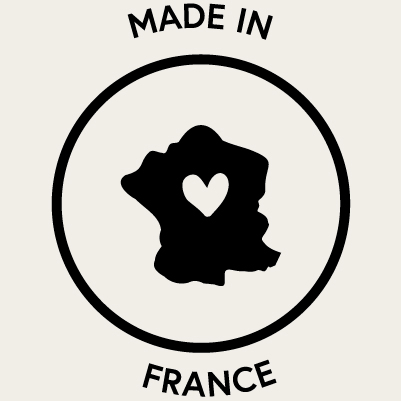 Vegan, Ecological and organic, certified by Ecocert Greenlife, Unisex, Made in France
0%
PEGs, PHTALATES, MINERAL OILS, GMOs, AND SYNTHETIC FRAGRANCES.
Every day, our skin is exposed to environmental aggressors and oxidative stress, and once we reach the age of 30, it starts to lose firmness. Why? Because this is when collagen and elastin levels start to decline. As a result, cellulite, stretch marks and scars are more likely to leave their mark on the skin, and it becomes increasingly difficult to reduce their appearance.
We created La Solution + FERMETÉ for anyone looking for a kind and gentle bodycare product designed to firm, sculpt, hydrate and tone.
Rich in active ingredients, this certified-organic body serum works to restructure, tone and firm your skin, and can be used to target any areas of concern: chest, thighs, insides of the arms, stomach, buttocks, etc. Its fresh, fluid texture is rapidly absorbed, so it can immediately start fighting cellulite and stretch marks.  
Like all our products, La Solution + FERMETÉ is certified organic. It doesn't contain any controversial ingredients, but it's packed with natural, powerful ones!
-       Black Crowberry, a wild berry from Lapland, boasts exceptional anti-free radical and antioxidant properties. It contains polyphenols, which are known to help improve skin elasticity. Crowberry is also recommended for preventing and reducing stretch marks.
-       Bamboo Shoot contains silica, which acts like an intercellular cement and stimulates collagen synthesis, for an immediate and long-lasting firming effect.  
-       Oak Bark, rich in tannins with astringent properties, is perfect for tightening and toning the skin.
The natural active ingredients in this firming body serum work in synergy with softening and restructuring Jojoba oil, hydrating and healing Aloe Vera gel, calming Neroli hydrosol, and Apple, Sage and Tepezcohuite – known for their antioxidant and regenerating benefits.
Please note: La Solution + FERMETÉ contains Sage essential oil, so it is not recommended for pregnant and breastfeeding women.  
Cosmetics certified by Ecocert Greenlife according to the Ecocert https://cosmetiques.ecocert.com.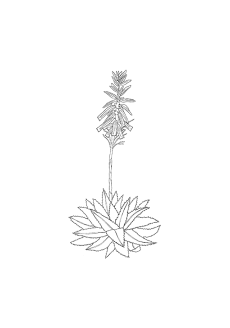 9 Active ingredients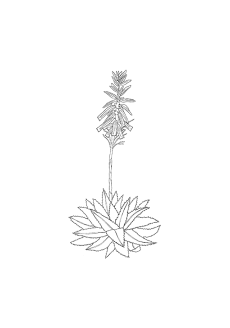 01
Aloe Vera
One of the most widely used medicinal plants, Aloe Vera is used to treat burns, including sunburn, to heal wounds and to combat cellular aging. Its composition is very interesting: like a cactus, it contains over 99% water. The remaining 1% is a very potent synergy of 12 vitamins (A, B1, B2, B3, B12, C, E...) but also numerous minerals, trace elements and amino acids.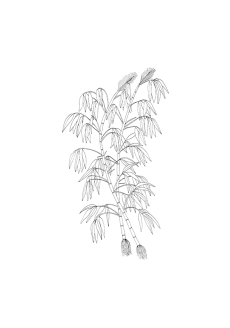 9 Active ingredients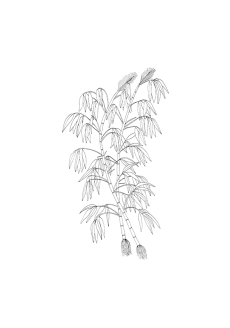 02
Bamboo Shoot
This extract contains silica, which works by mimicking the cellular cement, promotes calcium binding and stimulates the synthesis of support molecules, such as collagen. Ideal for an instant firming effect.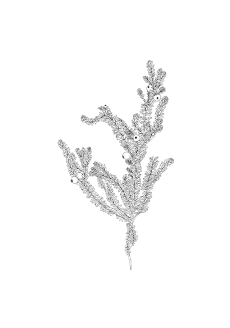 9 Active ingredients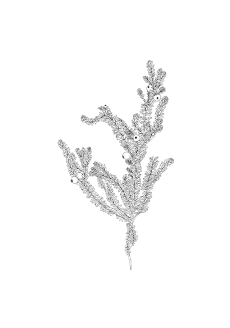 03
Black Crowberry
This wild berry from Lapland is exceptionally rich in anti-free radical polyphenols and flavonoids, which are known for their effect on skin elasticity and density. They are able to inhibit the enzyme responsible for the degradation of collagen and the development of adipose tissue. The properties of Crowberry also make it an excellent ingredient to help prevent stretch marks.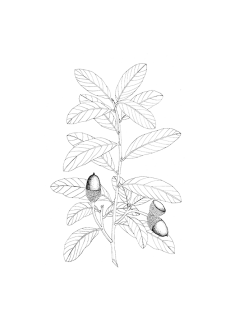 9 Active ingredients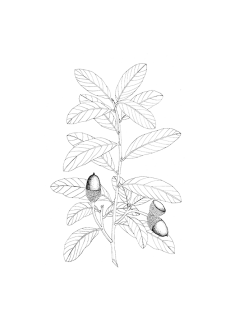 04
Oak Bark Extract
The tannins in this extract are used for their astringent properties, to help tighten skin tissues and effectively tone areas lacking firmness.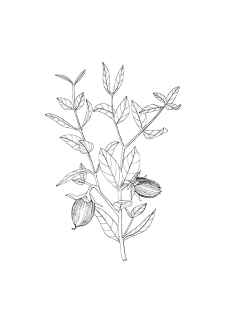 9 Active ingredients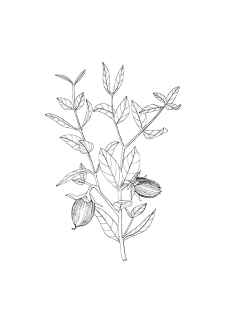 05
Jojoba
Both calming and softening, this easily absorbed oil sinks into the skin without leaving a greasy feel. It protects against dryness and wrinkles by slowing water loss from skin cells. It helps to rebalance the skin and control sebum production, protects and softens, and is suitable for sensitive skin. With regenerating and anti-aging benefits, it works to maintain skin elasticity and suppleness (activates elastin metabolism) and smooth and firm the skin.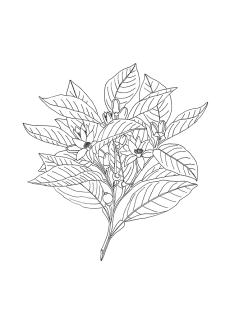 9 Active ingredients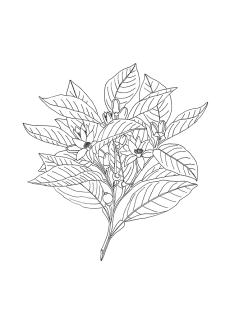 06
Neroli
Neroli hydrosol has a calming, reassuring scent that can help you to fall asleep, so it's perfect before bedtime! Ideal for dry skin, it works to improve suppleness while providing regenerating benefits. With very mild antibacterial properties, it helps to gently restore skin's balance.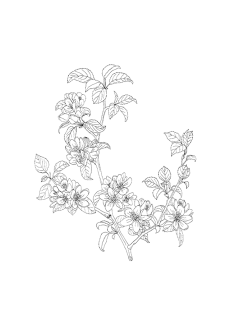 9 Active ingredients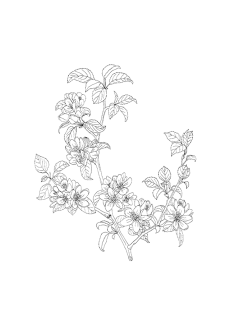 07
Apple
Rich in antioxidants and omega 3 – a combination that provides intense hydration and enables cell membranes to maintain their suppleness and vitality. Epidermal cohesion and hydration are boosted; skin feels velvety soft again.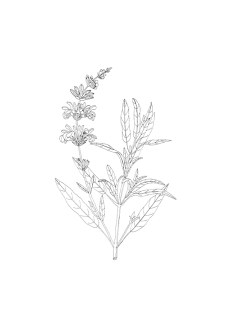 9 Active ingredients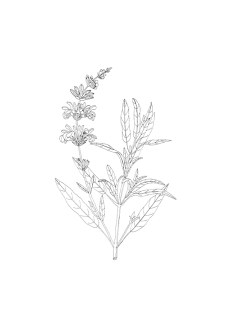 08
Sage
This antiseptic herb promotes healing and has regenerating properties: it helps to prevent premature skin aging, tightens, purifies, cleanses and refreshes without damaging the skin. It also tightens dilated pores and helps to balance the skin by controlling sebum secretions.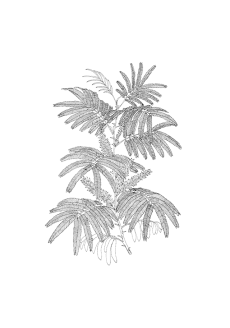 9 Active ingredients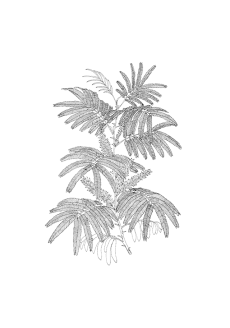 09
Tepezcohuite
Used by the Mayans and known as the "skin tree," tepezcohuite is rich in tannins and anti-free radical bioflavonoids. It helps to rebuild the skin.
Apply La Solution + FERMETÉ after showering, while your skin is still slightly damp, focusing on areas you want to lift, tone and firm. This body-firming formula reveals a subtle Neroli scent, while its texture is somewhere between a serum and a gel. It sinks in quickly, then keeps on working to help smooth away cellulite and stretch marks.
Follow with a nourishing product (lotion, cream or balm), according to your skin's needs.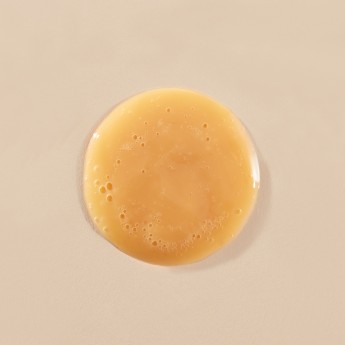 What is a solution?
A solution, like a booster, is a targeted, ultra-concentrated serum that focuses on the unique capabilities of a particular ingredient, used at a higher concentration.
What concerns does The Firming Solution+ address?
It is ideal for skin lacking in tone and firmness for a gentle and caring firming treatment.
How often should I apply it?
Like our Face Boosters, La Solution+ Fermeté can be applied daily to areas that need a little boost.
Can I use it when I am pregnant or breastfeeding?
No. La Solution+ FERMETÉ contains Sage essential oil and is therefore not recommended for pregnant and/or breastfeeding women.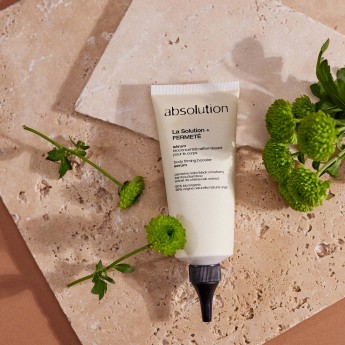 The average score of La Solution + FERMETÉ is 4.0 out of 5 after the 1 experience feedbacks gathered from our clients.
Complete your ritual with
Le Soin du Corps
After applying La Solution+ Fermeté, treat your body to its first pro-aging product with Le Soin du Corps! This antioxidant body lotion offers complete pro-aging bodycare. Wonderfully nourishing, it works to tone and firm your skin. The fluid, silky texture sinks in rapidly, giving an instant feeling of comfort, and leaves skin feeling soft and velvety for hours.