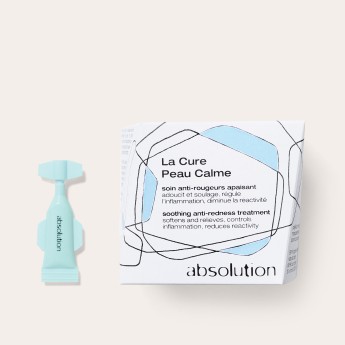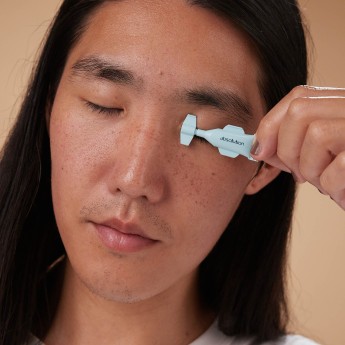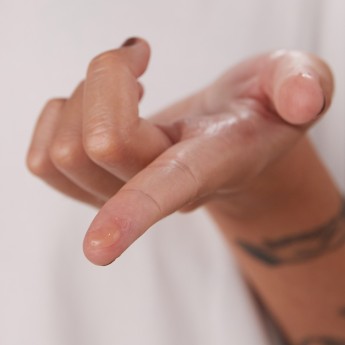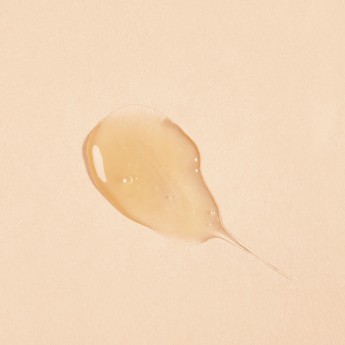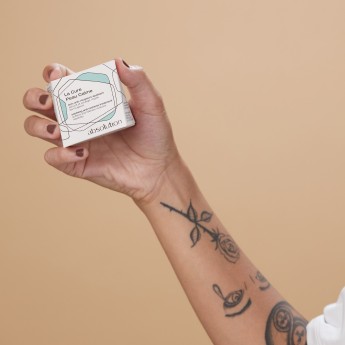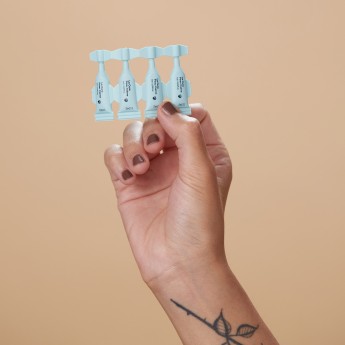 4.3
8 reviews
La Cure Peau Calme
Softens, relieves, controls inflammation and reduces reactivity. La Cure Peau Calme is aimed at reactive or sensitive skin that suffers from feelings of discomfort, such as itching, tightness, irritation, redness, etc. 83% of testers said their skin felt soothed! 
See more
Reduces skin reactivity
Suitable for Sensitive and reactive skin
7 active ingredients with Aloe Vera, Hélichryse, Blue Daisy, Lemon Balm ...
Ingredient list
INGREDIENTS (Y143.13) : AQUA (WATER), MELISSA OFFICINALIS FLOWER/LEAF/STEM WATER*, TILIA CORDATA FLOWER WATER*, GLYCERIN, TRITICUM MONOCOCCUM STEM WATER*, GLYCERYL CAPRYLATE, SODIUM LEVULINATE, XANTHAN GUM, SCLEROTIUM GUM, SODIUM ANISATE, LAVANDULA ANGUSTIFOLIA (LAVENDER) OIL*, MALTODEXTRIN, SACCHARIDE HYDROLYSATE, GLOBULARIA ALYPUM EXTRACT, CITRUS SINENSIS PEEL OIL EXPRESSED*, BIOSACCHARIDE GUM-1, ALOE BARBADENSIS LEAF JUICE POWDER*, NARDOSTACHYS JATAMANSI (SPIKENARD) OIL*, PHYTIC ACID, SODIUM CITRATE, PELARGONIUM GRAVEOLENS (GERANIUM) OIL*, BENZYL ALCOHOL, PLANTAGO OVATA SEED EXTRACT*, PHRAGMITES COMMUNIS EXTRACT, PORIA COCOS EXTRACT, CITRUS AURANTIUM AMARA (BITTER ORANGE) LEAF/TWIG OIL*, CITRIC ACID, SODIUM BENZOATE, ELETTARIA CARDAMOMUM SEED OIL*, HELICHRYSUM ITALICUM FLOWER OIL*, DEHYDROACETIC ACID, ARGININE , LIMONENE***, LINALOOL***, CITRONELLOL***, GERANIOL***, CITRAL***
* Ingredients from organic farming
*** Natural constituents of essential oil
99% of the total ingredients are from natural origin 66% of the total ingredients are from organic farming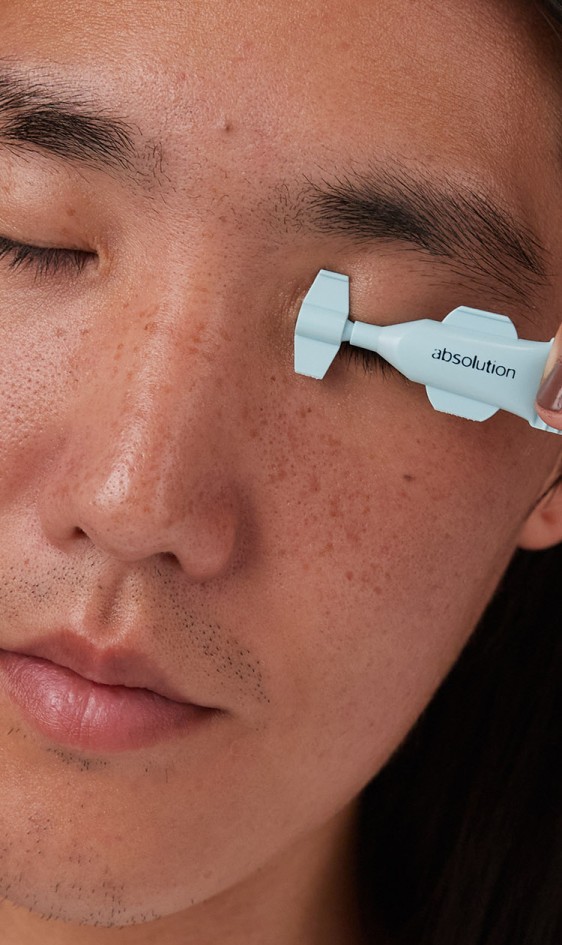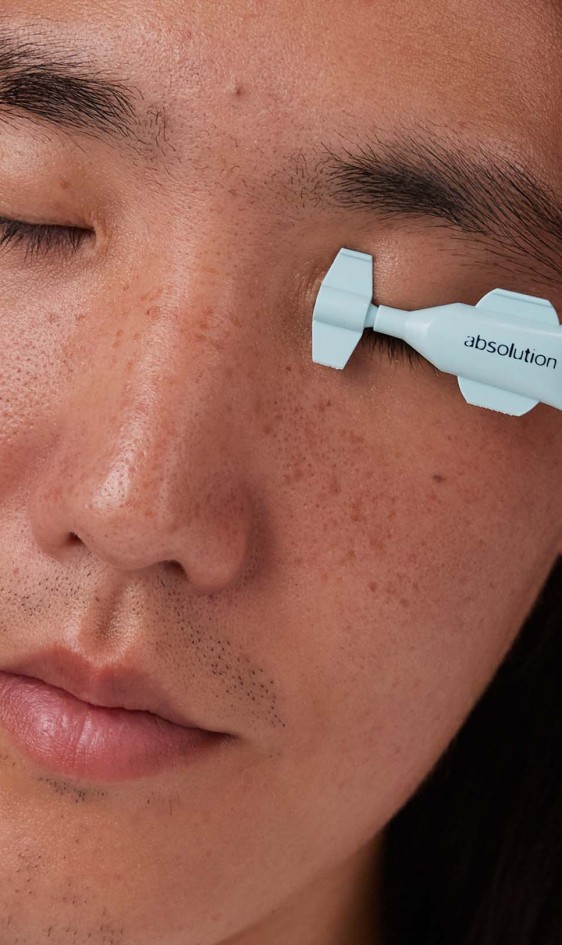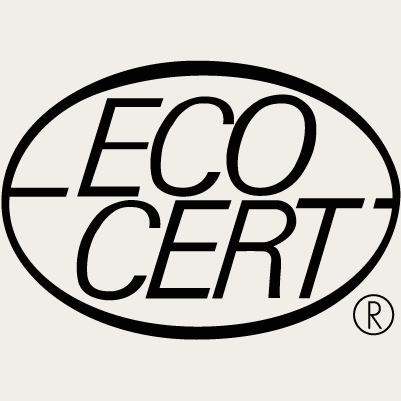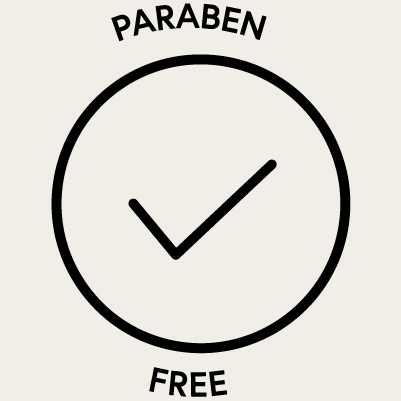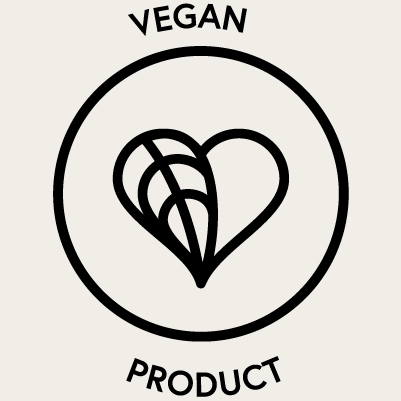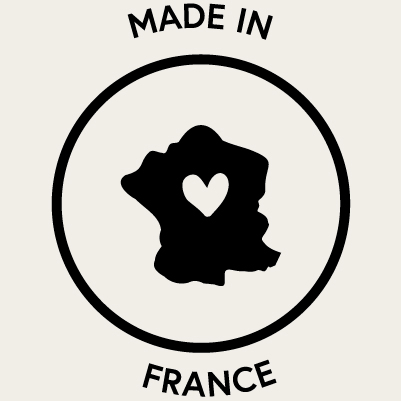 Vegan, Ecological and organic, certified by Ecocert Greenlife, Unisex, Made in France
0%
PEGs, PHTALATES, MINERAL OILS, GMOs, AND SYNTHETIC FRAGRANCES.
Dramatically soothed skin in 15 days
Pollution, stress, endocrine disruptors, an overly rich diet, toxic or unsuitable cosmetic products... Is your sensitive skin finding it difficult to cope with all the harsh elements it's exposed to on a daily basis? Does it feel tight or uncomfortable? Does it suffer from red patches? There are many factors that can disrupt the skin's ecosystem and weaken the epidermis, leading to an inflammatory state and a reduced barrier function.
La Cure Peau Calme offers an effective, rapid and pertinent solution to the problem of sensitive or reactive skin – and it's backed up by tests! Designed to relieve redness and inflammation, this intensive treatment works to restore balance to sensitive skin and strengthen its defenses. It calms the skin, fights inflammation, and also helps soothe rashes, eczema, insect bites and sunburns. The result: even the most sensitive skin feels more comfortable, and redness is reduced. The skin is less reactive and feels less itchy.
This intensive treatment is formulated with natural active ingredients that offer soothing and anti-inflammatory benefits:
- Blond Psyllium, anti-inflammatory, which creates a protective film on the skin;
- Soothing Blue Daisy extract, which relieves discomfort and helps to slow down the effects of skin aging;
- Poria Cocos, a fungus that helps control inflammation and protects skin against environmental aggressors.
Plants work together naturally, and complement and strengthen each other for optimum results. That's why we've added 12 botanical active ingredients that are beneficial to reactive skin, with softening and calming properties, to La Cure Peau Calme. These include: Reed extract, Lemon Balm and Linden hydrosols, Aloe Vera juice, and Cardamom, Helichrysum, Fine Lavender, Sweet Orange and Petitgrain essential oils.
83% of testers reported a reduction in skin reactivity.
79% of testers said that skin redness was reduceds.
83% of testers observed a significant reduction in itching.
Consumer test conducted on a panel of 24 people aged 20 to 60, with reactive skin.
The natural color and scent of this product come from botanical extracts; there may therefore be some variation in color and scent..
Natural and organic cosmetic certified by Ecocert Greenlife according to Ecocert Standard available at https://cosmetics.ecocert.com.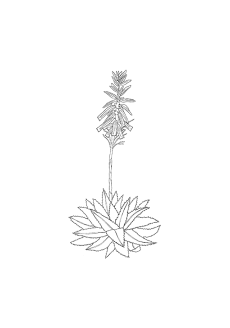 7 Active ingredients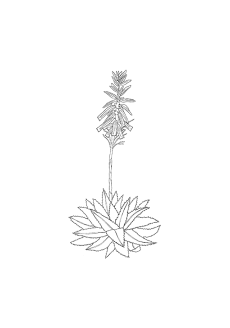 01
Aloe Vera
One of the most widely used medicinal plants, Aloe Vera is used to treat burns, including sunburn, to heal wounds and to combat cellular aging. Its composition is very interesting: like a cactus, it contains over 99% water. The remaining 1% is a very potent synergy of 12 vitamins (A, B1, B2, B3, B12, C, E...) but also numerous minerals, trace elements and amino acids.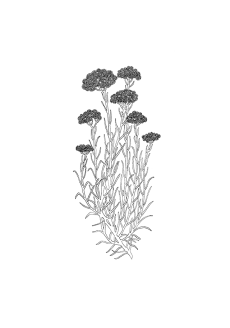 7 Active ingredients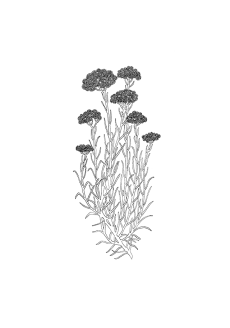 02
Hélichryse
Helichrysum hydrosol, with circulatory and healing properties, helps to even out skin tone and prevent the appearance of minor blemishes.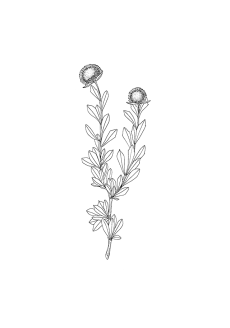 7 Active ingredients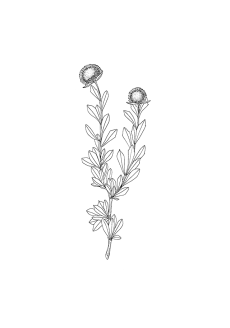 03
Blue Daisy
Used greatly in Morocco for its soothing properties, Blue Daisy, also known as alypon (which means "soothes pain") contains anti-irritant and anti-free radical agents. By inhibiting the synthesis of proinflammatory mediators, Blue Daisy extract works to reduce feelings of discomfort and make sensitive skin less reactive, while also helping to slow down skin aging.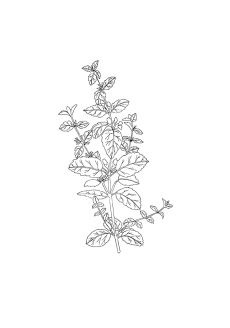 7 Active ingredients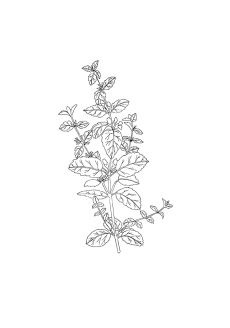 04
Lemon Balm
Lemon balm essential oil both purifies and regulates, thanks to its anti-inflammatory and purifying properties.

7 Active ingredients

05
Poria Cocos
This powerful fungus is widely used in medicine in the Far East. It's believed to be present in 10% of traditional Chinese medical preparations! Poria Cocos is credited with many immunological, anti-tumoral and anti-inflammatory properties. By soothing the central nervous system, it helps to relieve anxiety and reduce tensions. When applied to the skin, it works to control inflammation and restore the skin's barrier function, protecting it against environmental aggressions and thus helping to reduce skin reactivity.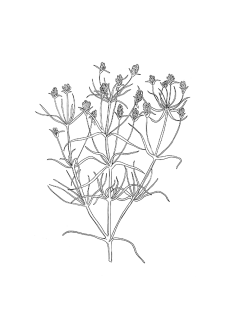 7 Active ingredients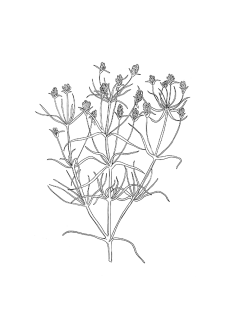 06
Blond Psyllium
Very rich in mucilage, and with excellent soothing and softening properties, this plant boasts numerous benefits. When ingested, it helps to regulate the digestive system and curb the appetite. When applied to the skin, its husks swell with moisture, creating an emollient film and providing an analgesic and anti-inflammatory action, thanks to the presence of aucubin. Psyllium also contains acetoside and plantamajoside, known to reduce edema. It's the perfect ingredient for an instant soothing effect!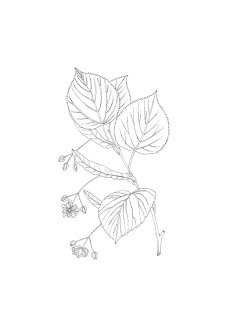 7 Active ingredients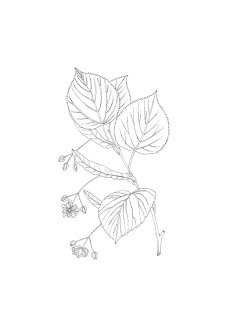 07
Linden
Both softening and soothing, it restores suppleness to very dry and sensitive skin.
What is a cure?
A facial cure is a one-off, intensive treatment. It provides a corrective treatment for a specific problem on targeted areas or on the whole face thanks to its highly concentrated formula.
A cure is a complementary treatment in your routine. It is ideal for periods when your skin is particularly tired, slack, marked or dull, especially during the change of season or during a transitional period.
For which skin type is La Cure Peau Calme best suited?
It is ideal for sensitive and reactive skin that has been attacked by external conditions.
Can it be used at the same time as a booster?
No, the treatment is already quite concentrated. We therefore advise you to apply only the Cure and a cream for 15 days and then switch to the Protection booster (sensitive and reactive skin) or the booster that suits your skin.
Can I use it on the eye area?
It is preferable to avoid the eye contour area and to favour La Crème Réparatrice Regard or Le Soin Regard to respond to the problems and sensitivity of this area.
Can I follow two treatments one after the other?
Of course, if you feel that your skin still needs support and is still tight. You should already see results after 15 days but there is nothing to stop you from multiplying the cures during the year.
Can I use it if I am pregnant or breastfeeding?
La Crème Réparatrice Regard contains essential oils. Even though the amount used daily is very small, each pregnancy is unique and it is best to ask your doctor for advice and to provide him/her with the list of ingredients of the product in order not to take any risks.
The average score of La Cure Peau Calme is 4.3 out of 5 after the 8 experience feedbacks gathered from our clients.
Complete your ritual with
Le Booster Protection
Once you've finished your intensive treatment, you can move on to Le Booster PROTECTION. This concentrated serum moisturizes the skin and helps to boost its immune system, thus helping to reduce redness.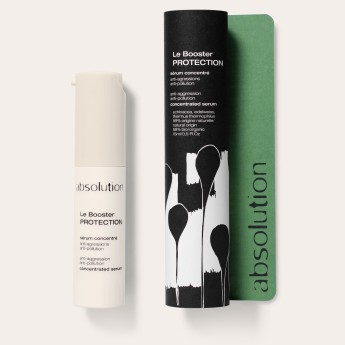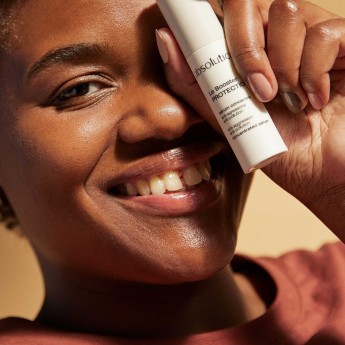 Out of stock
Moisturizes
Protects
Strengthens
Protective and strengthening serum
You might like these articles