Dehydrated skin lacks water. It may feel dry - but it's not dry skin, which lacks oil - itchy, even tight, and have large pores. It often causes a dull complexion and the appearance of fine lines. The good news is that dehydrated skin is relatively easy to treat with a few adjustments to your lifestyle and skincare routine. Absolution tells you everything you need to know about how to keep your skin hydrated and tighten enlarged pores.
Dehydrated skin: how to recognize it?
The symptoms of dehydrated skin are as follows:
Itching, tightness
Dull complexion
Darker dark circles and particularly dry eye area (as this area is thinner than the rest of the face)
Appearance of fine lines on the surface of the skin
Skin that marks easily
Dilated pores
To find out quickly if you have dehydrated skin, grab a small area of your skin near your cheeks and pinch lightly. If you notice fine lines and the skin doesn't bounce back after being loosened, it's probably dehydrated. If in doubt, you can also consult your dermatologist or beautician; they will help you determine whether your skin is dehydrated or dry. Large pores are a second disadvantage of dehydrated skin. The dilation of the pores favours the appearance of imperfections. Indeed, the pores clog more easily, and this is how blackheads appear, which give a dull and grey complexion. 
Dehydrated skin and dry skin: beware of confusion
Dehydrated skin is often confused with dry skin. However, they are two different phenomena. While dehydrated skin lacks water, dry or alipidic skin lacks sebum. This fatty substance produced naturally by our body has the role of softening and nourishing the skin and preventing the evaporation of water. Moreover, dry skin is a type of skin that is kept for life, whereas dehydration is temporary.
By definition, dehydration means that your body loses more water than it takes in. In addition to not drinking enough water, this can be related to increased urination due to excessive consumption of caffeine or diuretics. Dehydrated skin can also result from heavy sweating due to exercise.
Dehydrated skin and dilated pores: a natural solution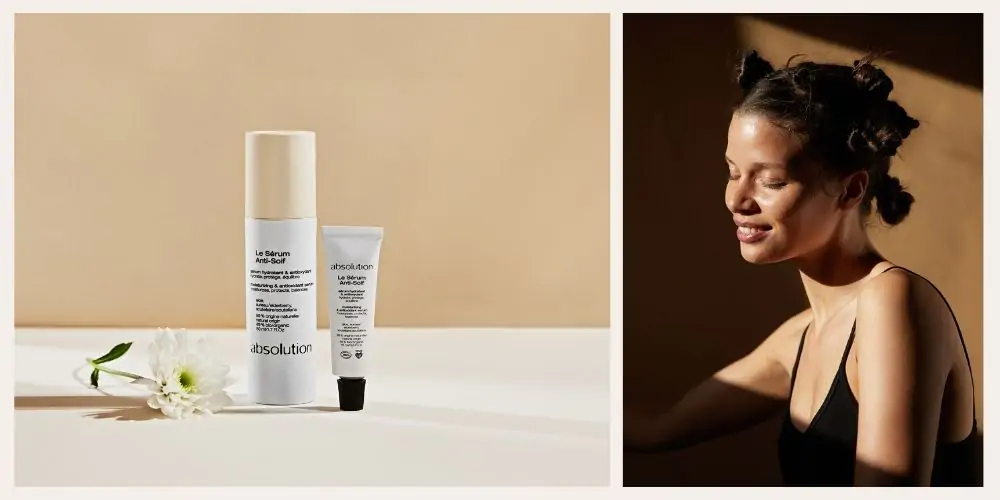 To take care of your dehydrated skin and avoid dilated pores, Isabelle Carron, the founder of Absolution, drew her inspiration from the active principles of plants. She offers a range of certified organic face care products that ensure optimal hydration and balance for your skin:
The best hydration routine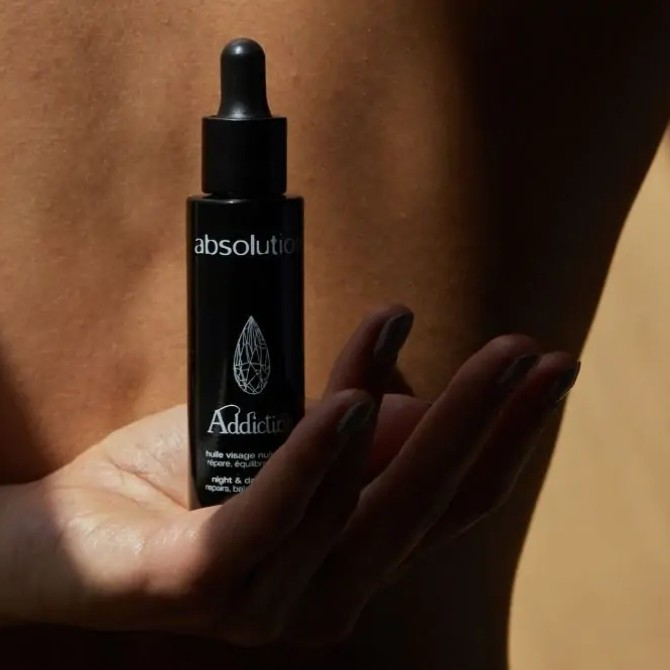 Does your skin feel tight and uncomfortable? Have you thought about using a face oil? Absolution tells you how to soften and nourish your skin with natural, certified-organic oils.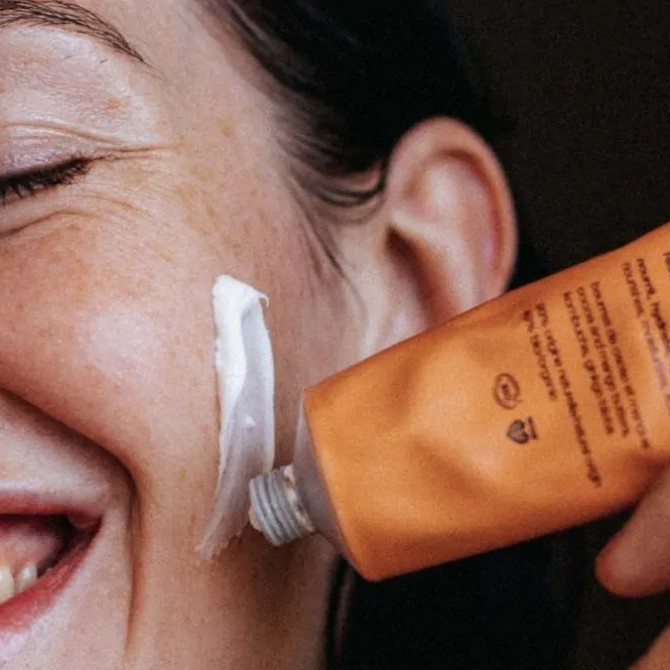 Looking for a face mask to make your face look more beautiful? Absolution helps you to choose the best active ingredients and textures, so you can find a mask to match your skin type!