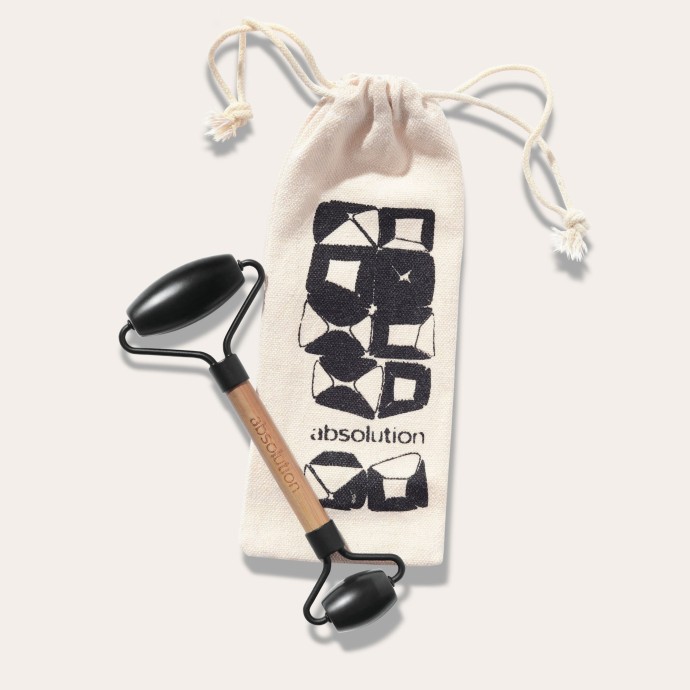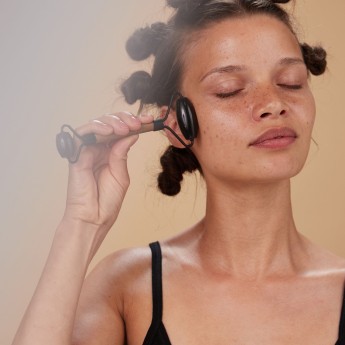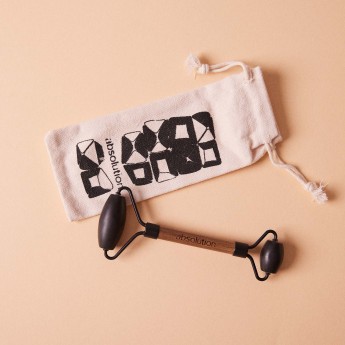 5.0
6 reviews
Le Roll-On Drainant
Lymphatic drainage face massage roller
Our Obsidian Roll-On helps to stimulate the lymphatic system and promotes healthier and younger-looking skin in just a few minutes a day!
See more
Depuffs, Promotes drainage, Soothes, Tones
Suitable for All skin moods
1 active ingredient: Obsidian
Ingredient list
Stone: 100% Obsidian
Handle: bamboo and steel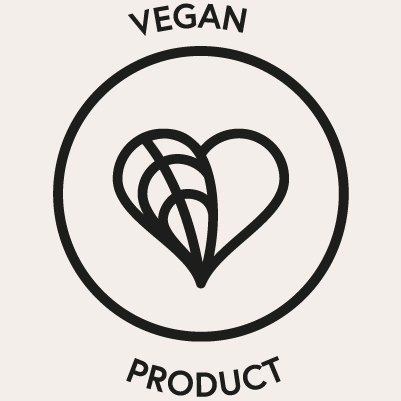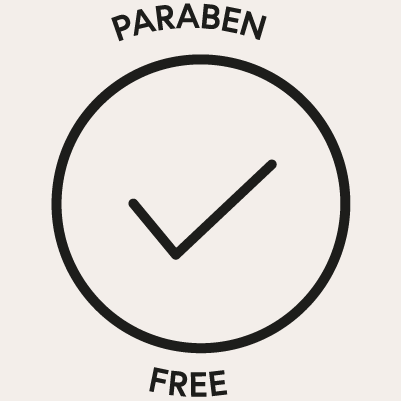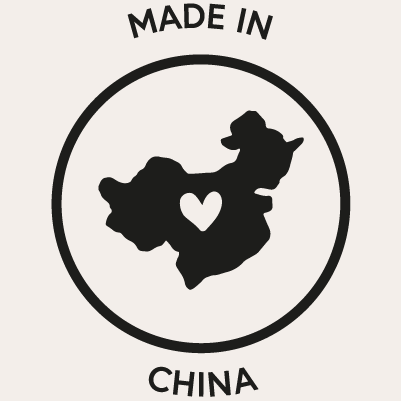 Vegan, Natural, Unisex, Made in China
Before starting your face lymphatic drainage, apply a few drops of our Addiction oil to a clean, slightly damp face.
Use soft and slow strokes and don't apply any pressure on the roller, as the lymph is located right under the skin.
Repeat each stroke 7 times:
- Neck: from the earlobes to the clavicules.
- Jawline: from the chin up to the ears and down towards the clavicules.
- Cheeks: from the sides of the nose to the ears and down towards the clavicules.
- Eye area: from the inner corner of the eyes to the temples and down towards the clavicules.
- Eyebrows: from the head of the eyebrows to the temples and down towards the clavicules.
- Forehead: from the eyebrows up to the hairline.
Your skin may redden slightly during the massage, but this is nothing to worry about! It's simply a sign of increased blood flow.
We recommend using Le Roll-On Drainant at least two or three times a week. And if you're really motivated, do it every day!
For a depuffing effect (especially for under-eye bags), keep the roller in the fridge for a few hours before using it.
Don't forget to clean the stone (but not the handle) with gentle soap after each use and pat it dry with a clean towel.
What is a face roller and why use it?
Originally from Asia, the face roller was used as a beauty tool by Chinese empresses. It was used to revive their complexion and preserve their youth, but also to bring down fever thanks to the freshness of the stone.
Combined with your facial routine, the face roller improves the general condition of your skin. Its draining action stimulates blood and lymphatic circulation, the skin is plumped and its radiance is restored.
The coolness of the stone helps to tighten pores, reduce dark circles and relieve puffiness. It soothes redness and promotes the penetration of active ingredients when used after your skincare routine.
How do I use Le Roll-On Drainant?
We have prepared a tutorial to help you get visible results. See the video on the right and read the instructions just above, in the "How to use" section.
Should I use it on dry skin?
We recommend applying 2 drops of Addiction oil on slightly damp skin before starting your massage. 
What is lithotherapy and how to recharge your Roll-On Drainant?
Lithotherapy is a method of healing with crystals. Each crystal emits its own vibrational frequency that can act on the body or the environment.
Obsidian symbolizes inner balance and protection. It is a harmonizing, tonifying and stimulating stone, which keeps negative energy and pollutants away. 
How often should I recharge the stone?
It is important to recharge the stone once a month to keep enjoying all the benefits. To do so, you can either immerse the stone (not the handle) for several hours in lightly salted water and then expose it to moonlight or simply place it onto another stone such as a geode.
Avoid putting it in the sun as it may alter its natural color.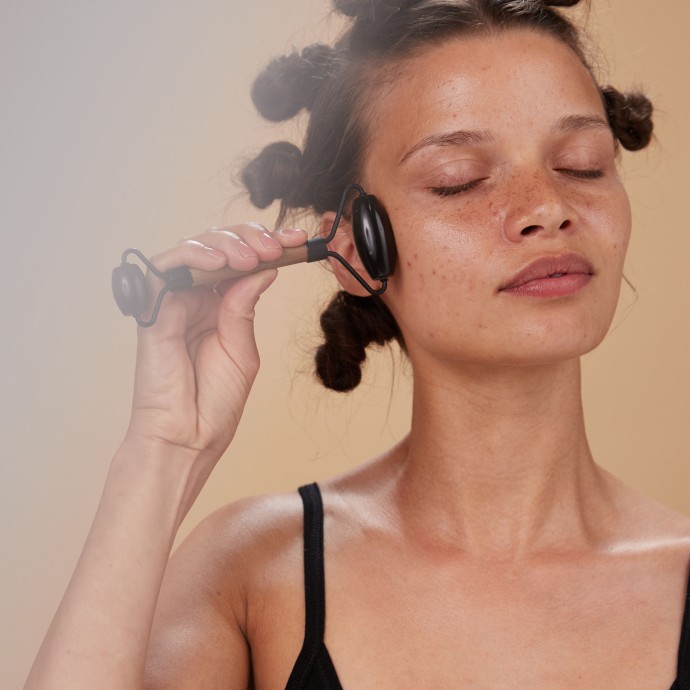 1 Active ingredient

Obsidian
Obsidian is a naturally occurring volcanic glass (like rhyolite) composed of silicon dioxide. Its natural color goes from gray to deep black, and it has a density of 2.4.
Obsidian Roll-On has been used in China for thousands of years as a massage tool, for its anti-aging properties. It appeared a lot more recently in Occident, where it is used in holistic treatments and skincare routines as a lymphatic drainage tool. 
Obsidian properties: boost blood circulation, promote healing and reduce muscular tensions. It is also said to repel bad energies and help find balance. 
The average score of Le Roll-On Drainant is 5.0 out of 5 after the 6 experience feedbacks gathered from our clients.
For each review, you will collect 20 points, which can be converted into a €1.40 voucher!
What is the lymphatic system?
The lymphatic system, which is located just below the skin, is a complex network of lymphatic vessels, lymph nodes and lymph. It acts as a drainage system for your body, transporting an aqueous liquid, called lymph, throughout the body. This lymph contains white blood cells, which are key to fighting infections, and help rid the body of toxins and other waste products.
A lymphatic system that does not function properly can lead to the appearance of blemishes, a loss of elasticity and premature skin aging. Unlike your cardiovascular system, the lymphatic system does not have a "pump" (the heart), so it needs to be stimulated manually on a regular basis.
Why should you use Le Roll-On Drainant?
Le Roll-On Drainant gives the perfect pressure to stimulate the lymphatic system. When used on a regular basis (2-3 times a week, or daily if you have time), it promotes the elimination of toxines, boosts blood circulation and helps reduce muscular tensions that create wrinkles. 
Mixing lymphatic massage with the benefits of Obsidian stone is also very interesting for the skin: it harmonizes the complexion, reduces dark circles and under-eye bags, tones the skin, stimulates the production of collagen and elastine, and also makes your skincare routine more efficient. 
The properties of Obsidian stone
Origin: Volcanic stone
Properties: Stimulates, Tones, Harmonizes
For centuries, Obsidian has been used to promote faster healing, which makes it interesting for blemish-prone skin. It is also said to have the power to relieve anxiety and stress. Its color ranges from gray to deep black, and it symbolizes inner balance and stability.
Obsidian is linked to the Root Chakra and the 3rd Eye Chakra.
Le Roll-On Drainant is made in China, in a factory that is regularly audited to ensure it complies with the work ethic standards.
Complete your ritual with
Addiction
Apply two drops of our multipurpose oil to slightly damp skin before you start your face massage. This will allow the tool to glide smoothly and easily over your skin, and the benefits of the oil will be enhanced by the massage.
You might like these articles