Skincare routine for dry skin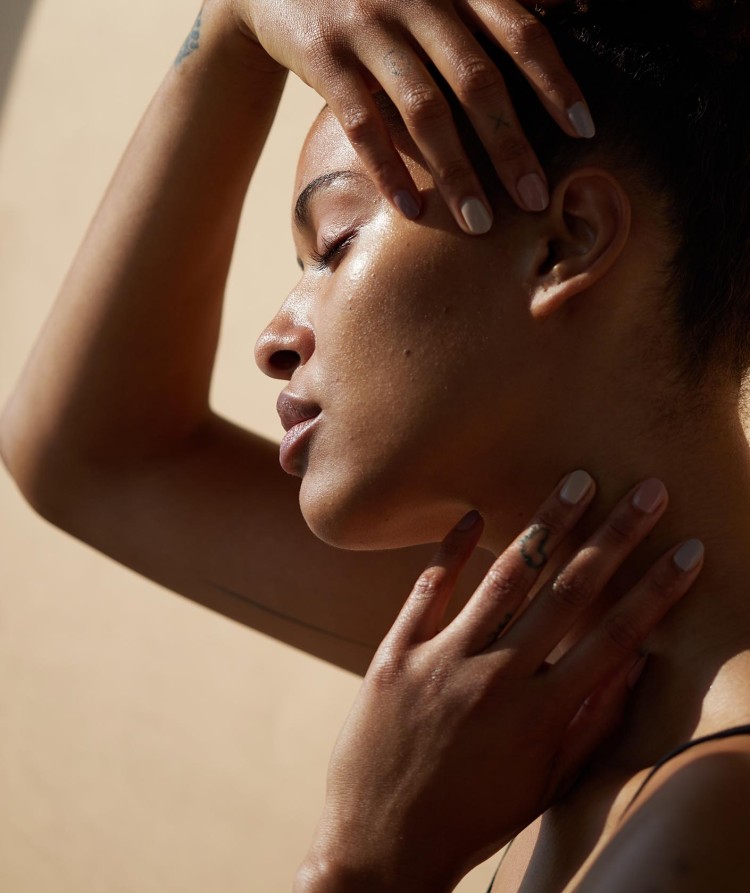 Why is your skin dehydrated?
It's important not to confuse dry skin with dehydrated skin. Dry skin is a skin type (just like oily skin or combination skin) and is usually determined by genetic factors, although it may also be caused by an acne treatment or be linked to menopause. It's characterized by a low production of sebum – the body's "natural moisturizer," which keeps skin supple and nourished.
Dehydration is a temporary skin condition that results from a lack of moisture in skin tissues. As a result, your skin feels uncomfortable, becomes crepey and lined, and may redden easily.
Factors that can cause a lack of skin hydration:
- Not drinking enough water. The biggest source of hydration for your skin is the water you drink every day, so it's really important to drink 1.5 – 2 liters daily. Some people may need more water than others (if you're pregnant, exercise a lot, etc.).
- An unbalanced skin barrier. If your skin's hydrolipidic film isn't balanced, it's no longer able to protect your skin properly and prevent moisture from evaporating.
- Using cosmetic products that are unsuitable for your skin type.
Of course, there are also external factors that can dry out your skin, such as changes in season, spending too much time in the sun, or smoking. To meet the needs of dry and dehydrated skin, Absolution has created specially formulated, certified-organic skincare products made with natural active ingredients. Each one works to maintain hydration levels in the skin by helping to prevent any loss of moisture.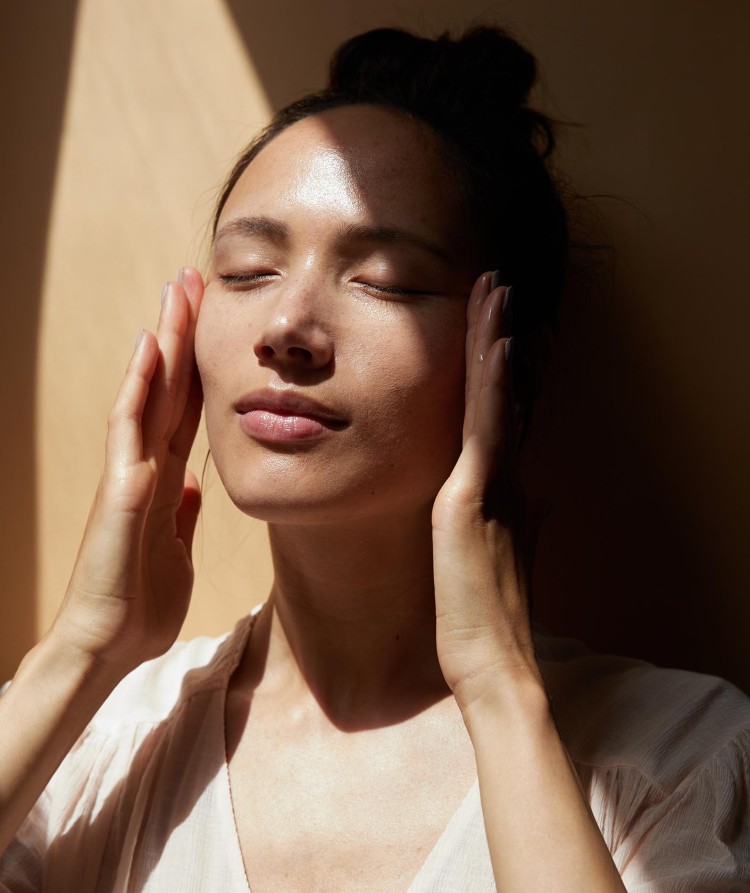 How should you care for dry skin?
If you have dry skin and want to keep it radiant and well moisturized, it's absolutely essential that you drink at least 1.5 liters of water every day (and please note, this doesn't include tea, coffee, certain diuretic herbal teas, etc.!). And make sure you eat plenty of fruits and vegetables – especially in the summer. Not only do they provide the body with vitamins and minerals; they're also naturally rich in water.
Prevent moisture evaporating from the skin
Keeping your skin hydrated also means applying moisturizing products that will act like a protective film and help prevent water from evaporating. Look for skincare products rich in humectants, such as Aloe Vera gel or plant-based Glycerin, which will retain moisture on the surface of the skin. There are even some active ingredients (Hyaluronic Acid, for example) that are able to penetrate the upper layers of the epidermis, for deeper, more effective hydration.
Strengthen the intercellular cement and the hydrolipidic film
Dry skin naturally produces little sebum, so it needs skincare products that will compensate for this lack of nourishment. Organic, cold-pressed botanical oils provide an excellent solution to nourish dry skin and help rebuild the hydrolipidic barrier.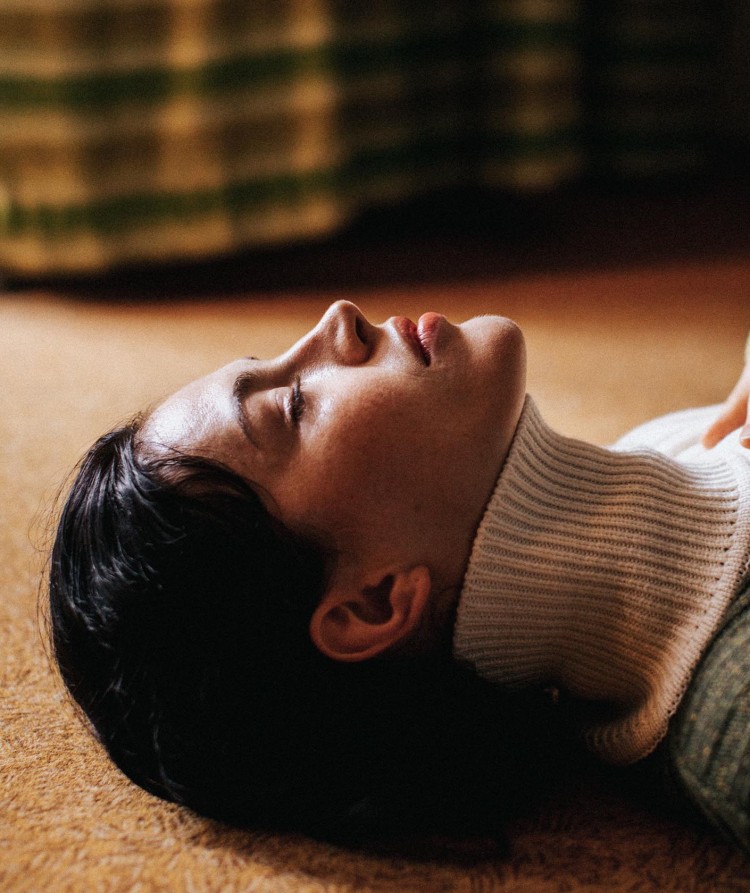 Make sure your skincare routine is tailored to dry skin
For deeply nourished, radiant skin, you can count on Absolution's dryness-fighting routine, which soothes undernourished skin and restores elasticity and comfort.
Gently cleanse without drying
La Crème Douce Démaquillante removes makeup and impurities without upsetting the balance of your skin's microbiome. Sensitive skin loves this cleansing cream, which won't leave your skin feeling tight or uncomfortable. 93.8% of our customers said their skin felt nourished and soothed after using it to remove makeup.
Regardless of your skin type, we recommend cleansing just once a day, in the evening. In the morning, you can simply apply a few sprays of La Brume Systémique. This bi-phase face mist optimizes your skin's natural ability to protect itself, while delivering nourishment and hydration.
Have a customized moisturizing skincare routine
Apply Le Sérum Anti-Soif morning and evening to clean skin. Our certified-organic moisturizing serum has been our absolute bestseller since 2009! Incredibly rich in natural soothing and hydrating active ingredients, it's ideal for all skin that's prone to dehydration, including sensitive skin types. The non-oily, fast-absorbing formula restores skin's moisture balance for 8 hours (laboratory test results). You can follow with La Crème de Santé, which contains prebiotics and botanicals to give dry or dehydrated skin the nutrients it needs to stay soft and supple.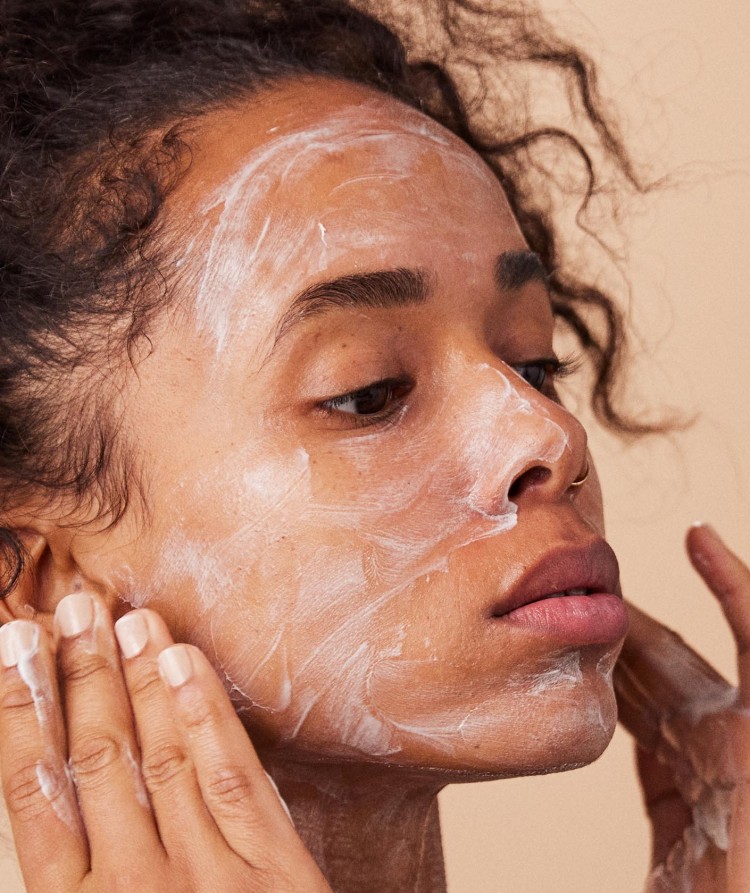 Additional products to fight dry skin
To complement your daily skincare routine, we recommend using Le Masque Velours Repulpant twice a week to give your skin an extra dose of hydration. You can use this face mask in two different ways, depending on your skin's needs. If your skin's feeling tight and you want to give it a moisture boost, simply leave the mask on for 10 minutes. For intense repairing action, you can leave it on overnight, mixing it with three drops of our Addiction face oil.
Finally, don't forget to take care of the skin around your eyes, which can be quite fragile and sensitive. La Crème Réparatrice Regard is ideal for sensitive eyes, and offers a nourishing, soothing formula that tackles fine dehydration lines and wrinkles in the eye area. It has a comforting effect and stimulates collagen production, for firmer, smoother skin.
Do you need a new tailored routine? Or simply want to make sure you are using the right skincare?
Our skin quiz only takes 3 minutes!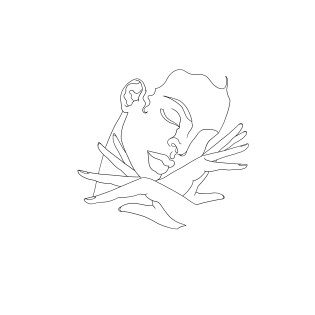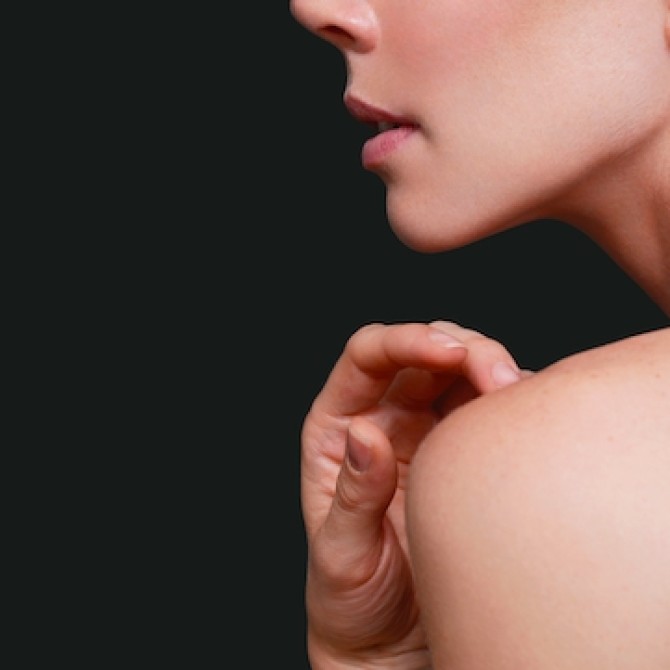 Dry skin often means discomfort, tightness and itching, especially in winter. With a little help from Absolution, learn the best ways to moisturize and restore comfort to dry skin! Is your...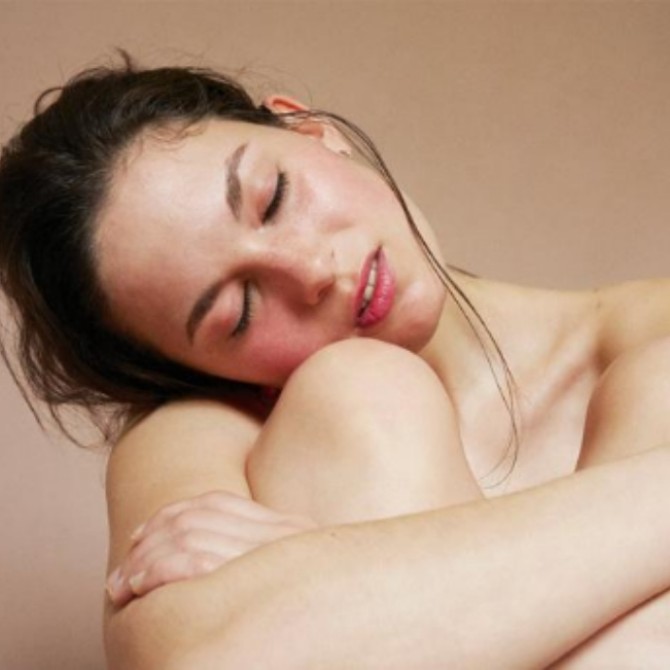 Does your dry skin often feel tight? Does it go red when it's exposed to harsh environmental conditions? By using the right products and looking after your skin the right way, you can keep it...
When your skin lacks oil, it feels tight and can lose its radiance. Take a few tips from Absolution so you can enjoy luminous, visibly moisturized skin!