The complete routine for mature skin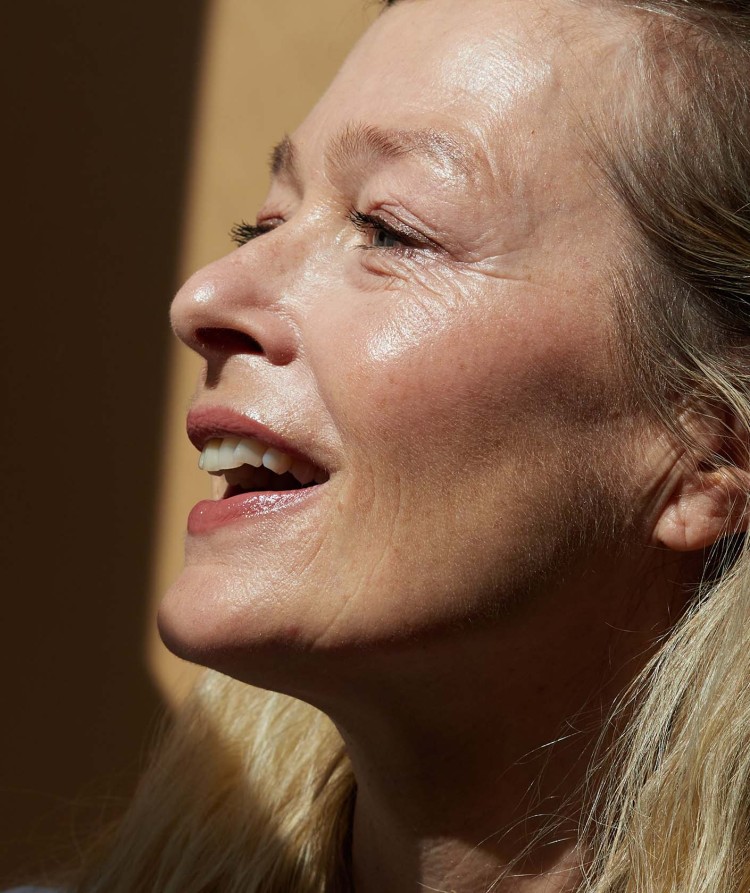 How to choose an anti-wrinkle cream
At Absolution, we prefer to use the term "pro-aging" rather than "anti-aging." Why? Because for us, the whole notion of "anti" paints a negative picture of skin aging. The way we see it, wrinkles and all those other signs of aging tell a story – your story. And there's something beautiful in that. They tell of your life, your emotions, your past. They're a part of you, so why try to hide them?
To keep your skin supple and radiant, look for pro-aging active ingredients (organic and natural if possible!) that are effective, but also safe for the environment. According to experts, collagen levels start to drop at around the age of 30, and this is what causes the skin to lose its density. So, once you're in your thirties, your skin tends to gradually lose its luminosity and is more susceptible to fatigue than it was before. That's why it makes perfect sense to start using preventative skincare at around this time, such as an anti-wrinkle cream rich in natural active ingredients to boost your skin's suppleness.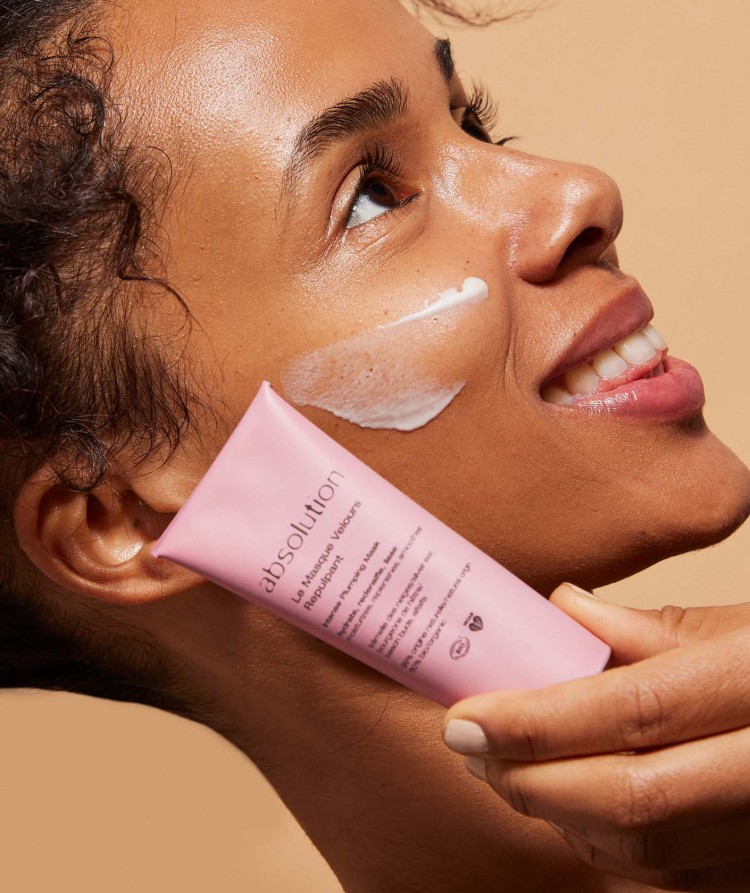 What effects does an anti-wrinkle cream have on the face?
If you want to slow down the appearance of wrinkles and help prevent your skin from drying, it's recommended that you start using pro-aging skincare products that contain antioxidants and fatty acids.
To fight premature skin aging: antioxidants
Antioxidants occur naturally in many plants, and are one of the "essentials" in firming skincare products. These active ingredients are able to neutralize free radicals – which break down cells – so they're the perfect choice to protect against premature skin aging.
Lots of plants are very rich in antioxidants. Examples include sea-buckthorn, maca (a plant native to Peru) and snow mushroom (also known as silver ear) – a Chinese fungus renowned for its pro-aging benefits. You'll find active ingredients derived from these plants in Absolution's Le Booster LIFT, Le Masque Velours Repulpant and Le Booster SUPERFOOD. These natural, vegan, certified-organic skincare products are particularly recommended for mature skin, or anyone whose skin is starting to show the first signs of aging.
To hold in moisture: fatty acids
The more the skin ages, the less it produces sebum. And one of the roles of sebum is to prevent the evaporation of moisture. So, as we get older, the skin can become dehydrated – and dehydration is one of the causes of wrinkles and fine lines… To prevent your skin from drying, every day apply a pro-aging skincare product rich in natural fatty acids. Botanical oils, such as Jojoba, Hemp, Baobab and Argan, are a good source of high-quality fatty acids, and because their structure is similar to that of sebum, they also have an excellent affinity with the skin.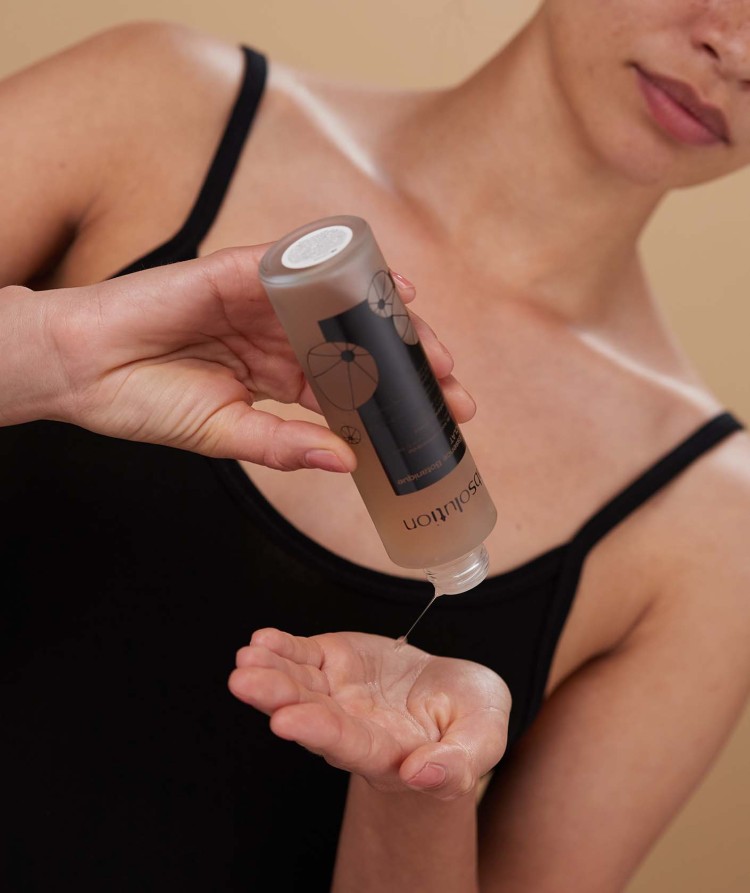 Find the right routine to reduce wrinkles
If you want to prevent the first signs of aging or correct existing signs that you feel are too visible, we have the routine for you!
Remove makeup thoroughly
Makeup removal is an essential step that should never be skipped, and it's important to do it properly! This is when you remove all traces of pore-clogging makeup and impurities, so you can oxygenate the skin and encourage better cell renewal. In addition to removing makeup, La Crème Douce Démaquillante cleanses and nourishes, and will give you a clean slate before applying your anti-wrinkle skincare.
Cleanse deeply
It's really important to deeply cleanse your skin, as this is when you remove any residue left behind by your makeup remover – residue that could prevent your pro-aging active ingredients from being fully absorbed by your skin. A really good cleanser is the key, and Le Nettoyant Pureté is certainly up to the task! Formulated with naturally derived active ingredients, it dissolves any remaining traces of makeup and impurities lingering on your skin. And because this formula is incredibly gentle and sulfate-free, it's perfect for mature skin too!
A hydrating, radiance-boosting toner
Once your skin is perfectly clean, apply a few drops of L'Essence Botanique ÉCLAT. This toner has a slightly gel-like texture and is enriched with Carrot oil, which brightens dull complexions, as well as skin-strengthening Rhodiola, and Rosehip oil – perhaps the ultimate pro-aging antioxidant oil!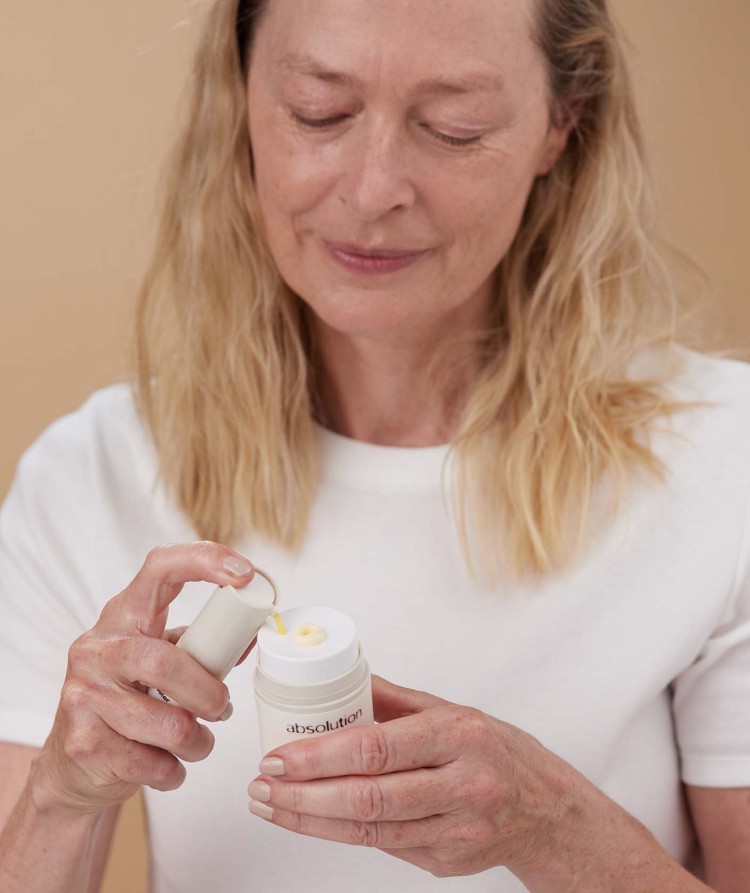 A pro-aging moisturizer
La Crème du Temps, complete restructuring care is a pro-aging face cream made with a high concentration of active ingredients. Formulated with some twenty natural, wild, or certified-organic plant extracts, it acts directly on the signs of aging, helps to diminish dark spots and restore density, and encourages cell renewal. Apply this anti-wrinkle cream in conjunction with Le Booster LIFT to deeply nourish the skin and restore suppleness and elasticity.
In the evening, combine Le Booster LIFT with La Crème du Soir. Formulated with pro-aging active ingredients, our night cream is also enriched with Magnesium – a natural ingredient with muscle-relaxing properties that reduces the muscle micro-contractions that can cause wrinkles to form. You'll wake up to skin that's visibly plumped and looks rested, more radiant.
A smoothing eye cream
The first signs of aging usually appear around the eyes. Why? Because the skin of the eye area is very fine, and collagen and elastin levels are lower here than in the rest of the face. If you want to slow down the appearance of crow's feet or under-eye dark circles, you can count on La Crème Réparatrice Regard. Not only does this organic eye cream work to smooth lines and wrinkles; it also helps to restore skin's suppleness.
A face massage
While it's obviously important to follow a good skincare routine, it's also important to get into the habit of massaging your face on a regular basis. You can do this with your hands, or use a massage tool such as our Le Gua Sha or our Obsidian Face Roller . There are lots of benefits to facial massage, including firmer skin, improved circulation, and better healing. Just a few minutes a day are enough to see visible results quickly (after 2 to 3 weeks) and even better results over the long term!
Do you need a new tailored routine? Or simply want to make sure you are using the right skincare?
Our skin quiz only takes 3 minutes!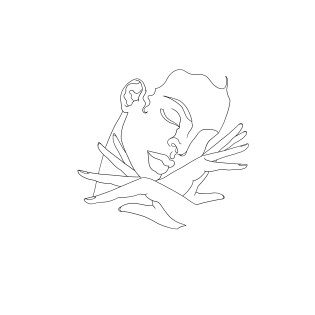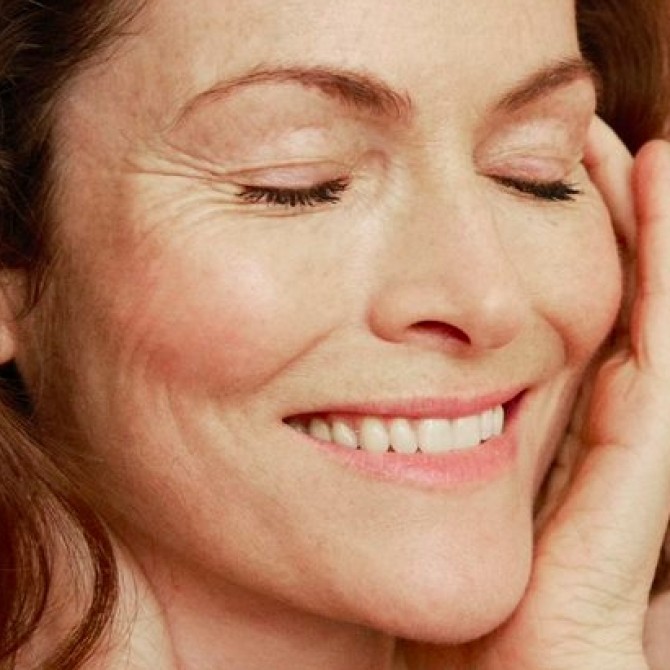 Are you looking for a really effective, organic pro-aging skincare product? Absolution helps you to choose the best natural active ingredients to fight the effects of time.
Fine lines, crow's-feet, wrinkles, dryness... Discover Absolution's products to help you fight the signs of aging after age 30!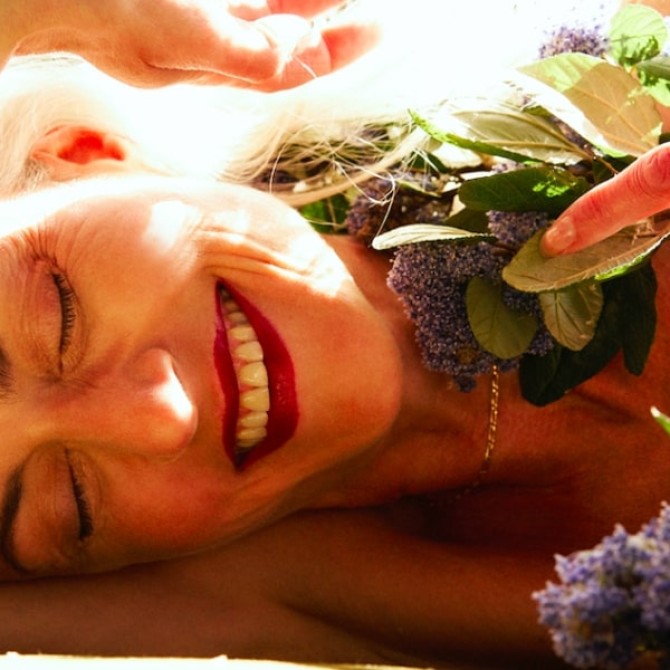 Learn how to firm facial contours with certified-organic, targeted skincare products and a few good techniques!How can you firm facial contours and fight the force of gravity? As we get older,...