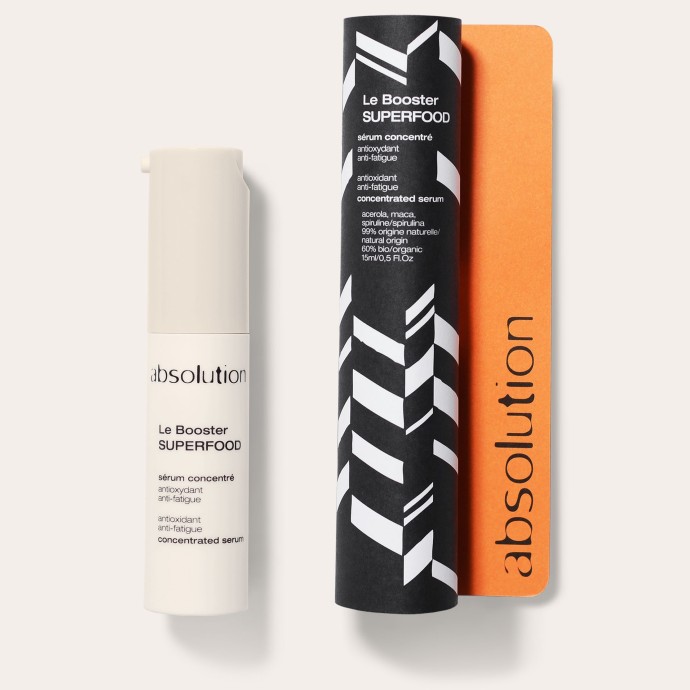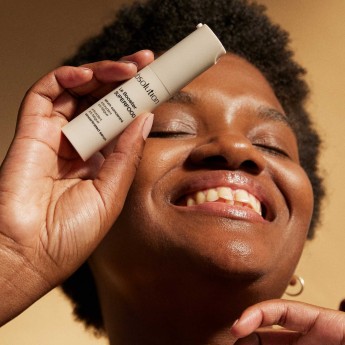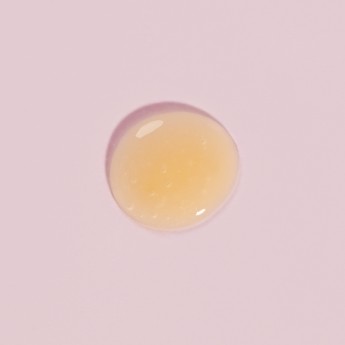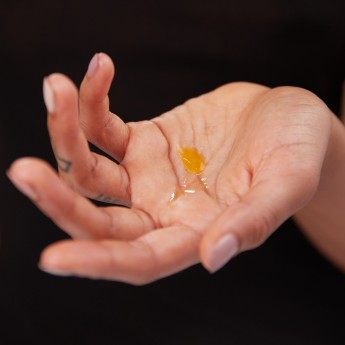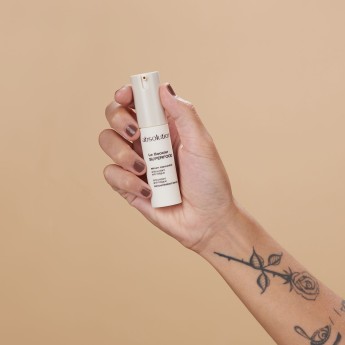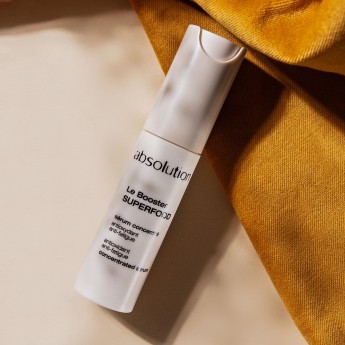 4.8
16 reviews
Le Booster SUPERFOOD
Le Booster SUPERFOOD works to plump the skin and help it to function like young skin again. With its high concentration of active ingredients, this exclusive antioxidant, nourishing and revitalizing blend gives a real boost.
See more
Moisturizes, Revitalizes
Suitable for Dull and tired-looking skin
8 active ingredients with Acerola, Hélichryse, Jojoba, Maca ...
Ingredient list
INGREDIENTS (S051E4) : AQUA (WATER), HELICHRYSUM ITALICUM FLOWER WATER*, SPIRAEA ULMARIA FLOWER EXTRACT*, LEPIDIUM MEYENII ROOT EXTRACT*, GLYCERIN, TOCOPHERYL ACETATE, ALCOHOL**, ROSA CANINA FRUIT OIL*, HELIANTHUS ANNUUS (SUNFLOWER) SEED OIL*, BENZYL ALCOHOL, SCLEROTIUM GUM, SIMMONDSIA CHINENSIS (JOJOBA) SEED OIL*, XANTHAN GUM, MALPIGHIA PUNICIFOLIA (ACEROLA) FRUIT EXTRACT*, CAPRYLOYL GLYCINE, LEVULINIC ACID, CITRUS AURANTIUM AMARA (BITTER ORANGE) FRUIT EXTRACT, CITRUS AURANTIUM BERGAMIA (BERGAMOT) PEEL OIL*, MALTODEXTRIN**, SODIUM HYDROXIDE, SODIUM LEVULINATE, SPIRULINA MAXIMA EXTRACT, CITRUS AURANTIUM AMARA (BITTER ORANGE) FLOWER OIL, CITRUS AURANTIUM AMARA (BITTER ORANGE) LEAF/TWIG OIL*, DEHYDROACETIC ACID, TOCOPHEROL, GLYCINE SOJA (SOYBEAN) OIL, BETA CAROTENE, CITRIC ACID, FARNESOL***, GERANIOL***, LINALOOL***, LIMONENE***, CITRAL***
* Ingredients from organic farming
** Made using organic ingredients
*** Natural constituents of essential oils
99% of the total ingredients are from natural origin, 77% of the total ingredients are from organic farming
What our customers think about it
4.8
16 reviews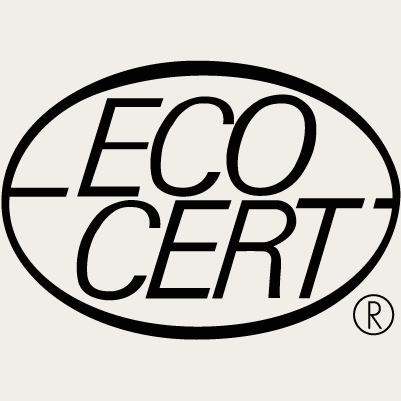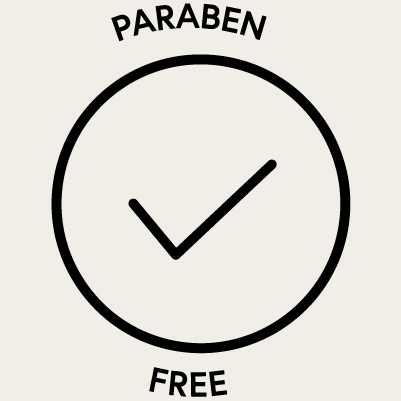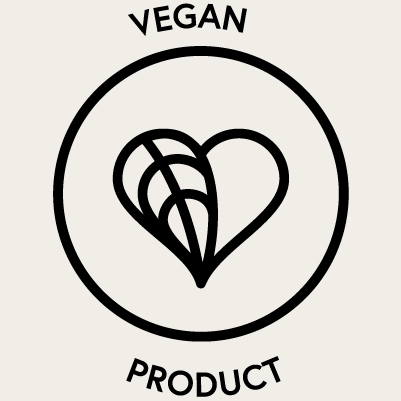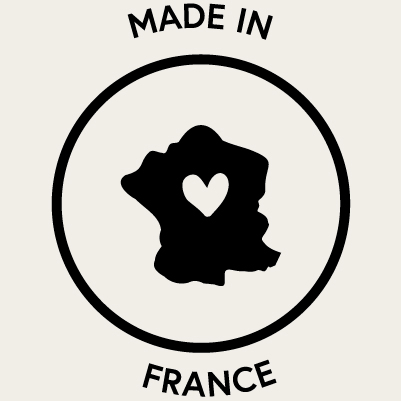 Vegan, Ecological and Natural, certified organic by Ecocert Greenlife, Unisex, Made in France.
0%
PEGs, PHTALATES, MINERAL OILS, GMOs, AND SYNTHETIC FRAGRANCES.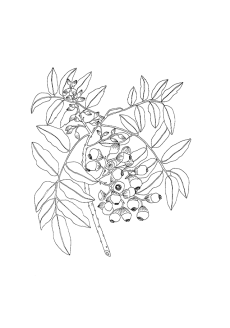 8 Active ingredients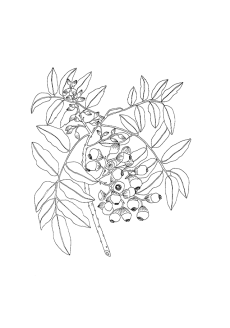 Acerola
This wild berry is packed with Vitamin C (20 times richer than an orange), so it really revitalizes! It's perfect for stimulating collagen production, to firm and smooth the skin.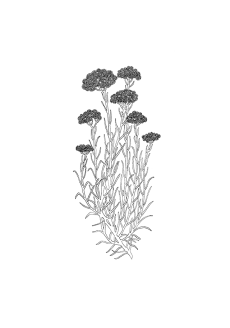 8 Active ingredients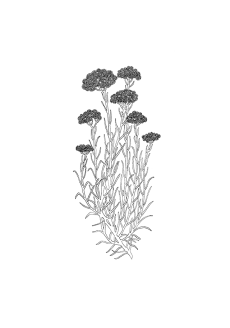 Hélichryse
Helichrysum hydrosol, with circulatory and healing properties, helps to even out skin tone and prevent the appearance of minor blemishes.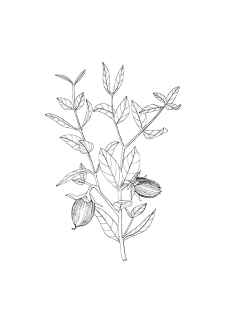 8 Active ingredients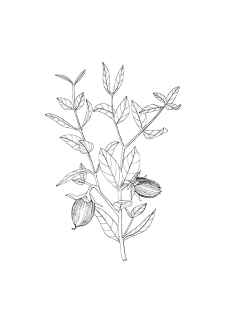 Jojoba
Both calming and softening, this easily absorbed oil sinks into the skin without leaving a greasy feel. It protects against dryness and wrinkles by slowing water loss from skin cells. It helps to rebalance the skin and control sebum production, protects and softens, and is suitable for sensitive skin. With regenerating and anti-aging benefits, it works to maintain skin elasticity and suppleness (activates elastin metabolism) and smooth and firm the skin.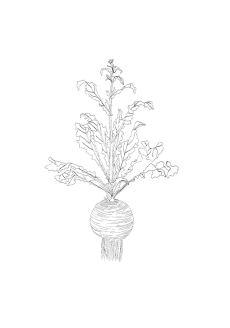 8 Active ingredients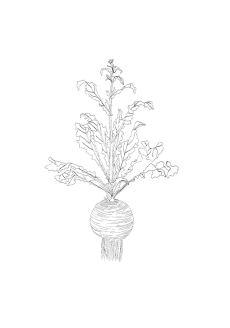 Maca
Maca boasts exceptional nourishing properties and contains vitamins, trace elements, amino acids and flavonoids. It is also known for its invigorating, revitalizing, anti-stress and aphrodisiac properties.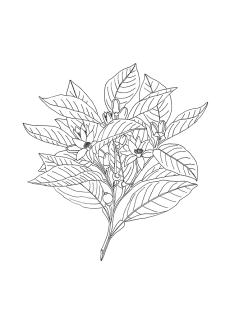 8 Active ingredients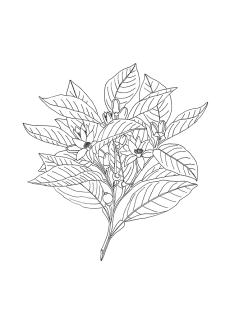 Neroli
Neroli hydrosol has a calming, reassuring scent that can help you to fall asleep, so it's perfect before bedtime! Ideal for dry skin, it works to improve suppleness while providing regenerating benefits. With very mild antibacterial properties, it helps to gently restore skin's balance.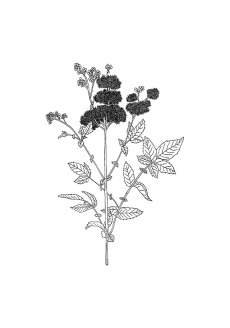 8 Active ingredients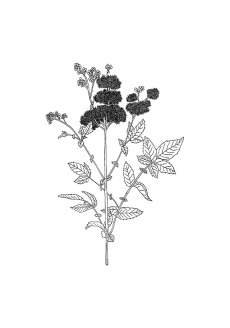 Meadowsweet
To detoxify your skin. This elegant perennial can be found in abundance near rivers and springs. It boasts excellent draining properties, which are put to use in infusions, but also in products applied to the skin. Meadowsweet contains flavonoids and Vitamin C – both of which are potent free radical scavengers – as well as iron, sulfur and calcium. It also has astringent properties, to help tighten and tone, for firmer-looking skin.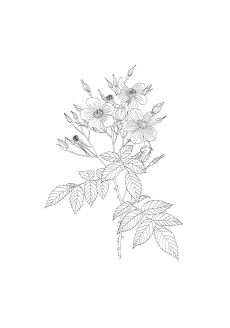 8 Active ingredients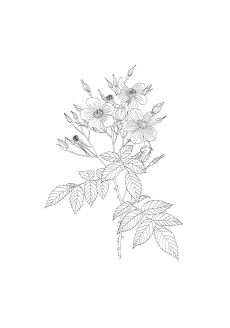 Rose Hip Oil
Rich in polyunsaturated essential fatty acids, it has a regenerating and antioxidant action.

8 Active ingredients

Spirulina
Both purifying and detoxifying, Spirulina absorbs impurities, tightens open pores, and significantly reduces the appearance of blemishes.
Basically, Spirulina contains everything your skin needs to be firm, smooth and plump! Packed with proteins, essential fatty acids, minerals and vitamins, it feeds your skin with a diet of high-performance nutrients! Spirulina owes its beautiful bluegreen color to an amazing substance called phycocyanin – a pigment that is also one of the most powerful antioxidants ever identified.
Even more effective than Vitamins A, C, D and E, it reduces free radical activity and helps to protect cells. Both purifying and detoxifying, Spirulina absorbs impurities, tightens open pores, and significantly reduces the appearance of blemishes.
Use as a serum, applying it before your cream, or mix with your Absolution cream to create your own customized skincare. Simply mix one drop of the Booster with one dose of your cream directly on the top of the dispenser, then apply!
For which skin type is Le Booster Superfood most suitable?
It is ideal for dull, tired skin and skin that needs preventive care against the first signs of ageing.
What is a Booster?
A booster is a targeted, ultra-concentrated serum that focuses on the unique capabilities of a particular ingredient used at a higher concentration. Boosters target specific skin problems such as dullness or loss of firmness. You can combine them with your other skincare products to personalize your routine to suit your skin's moods.
Why use a Booster?
Adding a booster to your day cream is a way to improve your skin care. Because boosters stimulate the skin with active ingredients that provide immediate effects, they also enhance the activity of any products that follow them. Because they can be mixed with your usual moisturizer, boosters also add value. Boosters therefore allow you to have a tailor-made skin care product every day.
Can I use it morning and night?
Of course, this serum can be used morning and/or evening. On its own as a serum or mixed with your day or evening cream to create a tailor-made treatment.
How much should I use?
Just one squeeze is enough.
Can I use it if I am pregnant or breastfeeding?
Le Booster Superfood contains essential oils. Even though the amount used daily is very small, each pregnancy is unique and it is best to ask your doctor for advice and to provide him/her with the list of ingredients of the product in order not to take any risks.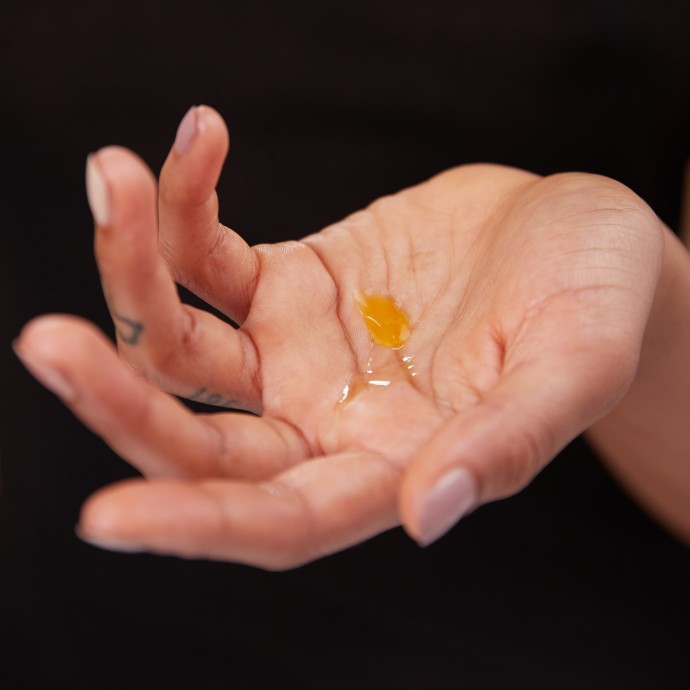 The average score of Le Booster SUPERFOOD is 4.8 out of 5 after the 16 experience feedbacks gathered from our clients.
For each review, you will receive 20 points, which can be converted into a voucher of €1.40!
Absolution Boosters are concentrated serums, each with a targeted action. They're enriched with effective, natural active ingredients that have been selected specifically to address the moods of your skin. 
Ideal for tired skin, Le Booster SUPERFOOD works to plump the skin and help it function like young skin again. Formulated with energizing Acerola, repairing Spirulina and nourishing Maca, it acts as its name suggests and revitalizes the skin like a big dose of Vitamin C!
Perfect as an intensive treatment to help nourish your skin and give it a boost when everyone says you're looking tired. Use morning or evening every day, or even morning AND evening when you're getting seriously fed up with what your mirror is telling you! Consider it your skin's superfood!
Complete your ritual with
La Crème du Soir
In the evening, mix Le Booster SUPERFOOD with La Crème du Soir to help regenerate your skin while you sleep, so it feels plumped and rested when you wake up.