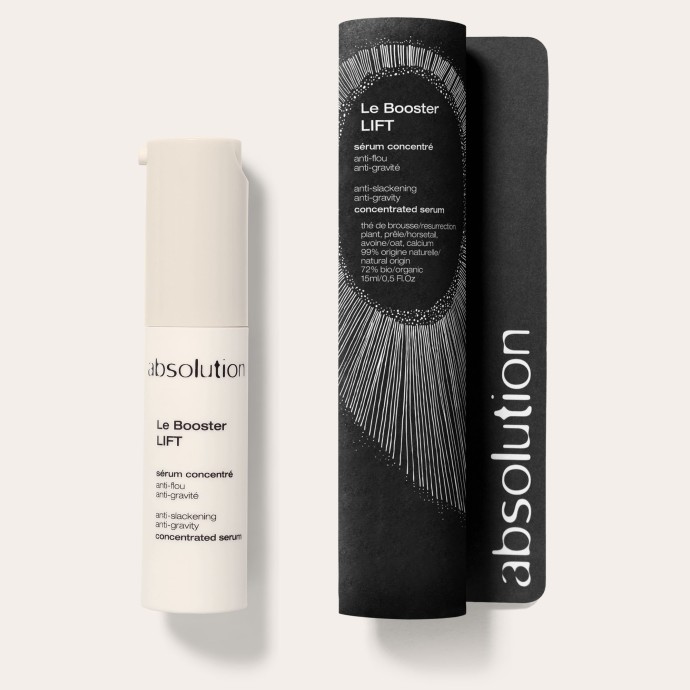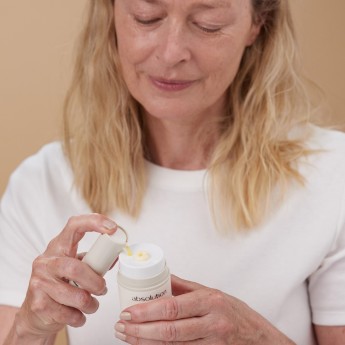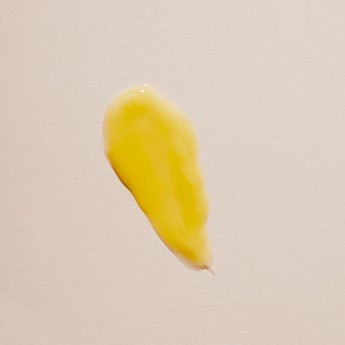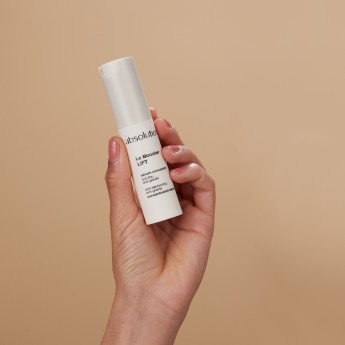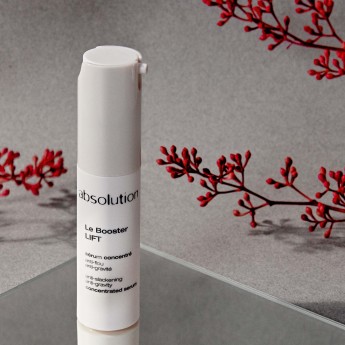 4.6
106 reviews
Le Booster LIFT
Redefine facial contours and restore skin's density. Le Booster LIFT is designed to give more definition to facial contours, improve firmness, rehydrate and smooth the skin, thanks to a blend of carefully selected anti-aging active ingredients. 
See more
Firms
Suitable for Mature skin, in need of firmness
7 active ingredients with Horsetail, Resurrection Plant, Hyaluronic Acid, Aloe Vera ...
Ingredient list
INGREDIENTS (Y145.09) : AQUA (WATER), HORDEUM VULGARE STEM WATER*, CITRUS AURANTIUM AMARA (BITTER ORANGE) FLOWER WATER*, ROSA DAMASCENA FLOWER WATER*, GLYCERIN, TRIOLEIN, POLYGLYCERYL-4 CAPRATE, XANTHAN GUM, PROPANEDIOL, CALCIUM KETOGLUCONATE, GLYCERYL DIOLEATE, RHIZOBIAN GUM, HIPPOPHAE RHAMNOIDES FRUIT EXTRACT*, BENZYL ALCOHOL, AVENA SATIVA (OAT) KERNEL EXTRACT*, BISABOLOL*, LEVULINIC ACID, PARFUM (FRAGRANCE), ALOE BARBADENSIS LEAF JUICE POWDER*, SODIUM LEVULINATE, MALTODEXTRIN**, HYDROLYZED HYALURONIC ACID, HYDROLYZED LEPIDIUM MEYENII ROOT**, SODIUM HYDROXIDE, DEHYDROACETIC ACID, MYROTHAMNUS FLABELLIFOLIA LEAF/STEM EXTRACT, PHYTIC ACID, EQUISETUM ARVENSE EXTRACT*, SODIUM BENZOATE, ASCORBIC ACID, CITRIC ACID, EUGENIA CARYOPHYLLUS (CLOVE) BUD OIL*, PIPER NIGRUM FRUIT OIL*, SALVIA SCLAREA (CLARY) OIL*, ROSMARINUS OFFICINALIS (ROSEMARY) LEAF EXTRACT*, LIMONENE***, LINALOOL***, EUGENOL***, CITRONELLOL***, GERANIOL***
* Ingredients from organic farming
** Made using organic ingredients
*** Natural constituents of essential oils
99% natural origin of total, 72% of the total ingredients are from organic farming
What our customers think about it
4.6
106 reviews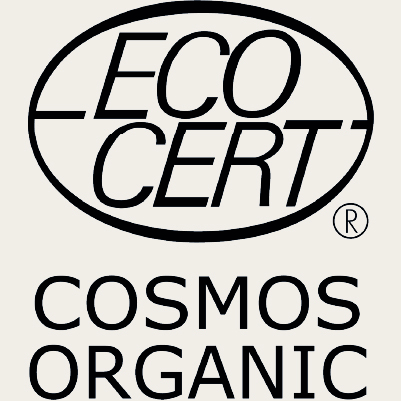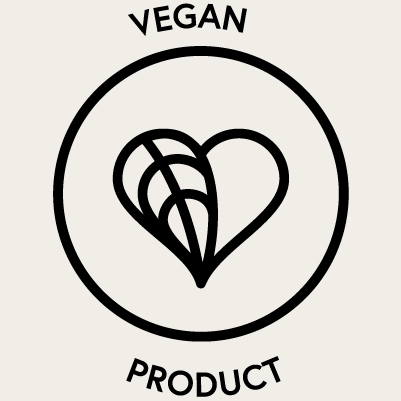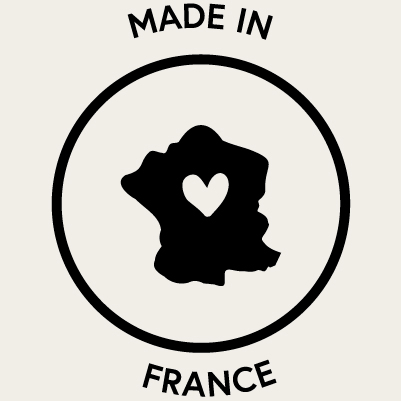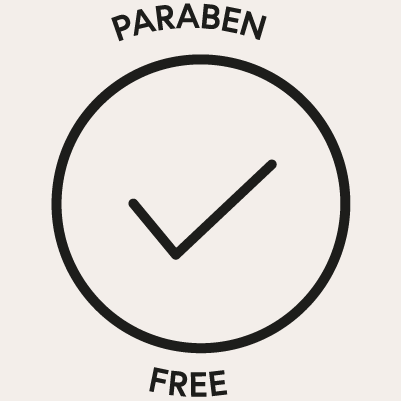 Vegan, Ecological and Natural, certified COSMOS Organic by Ecocert, Unisex, Made in France.
FREE OF
PEGs, Phtalates, Mineral oils, GMOs and synthetic fragrances.

7 Active ingredients

Horsetail
This primitive plant has a rich and complex composition, which makes it a classic ingredient in pharmacopoeia. Its richness in silicon – an element involved in the formation of collagen, which builds the skin's support tissues – gives it excellent firming properties. Both invigorating and purifying it also contains tannins and saponins – astringent molecules that tighten pores. Horsetail is therefore known to promote tissue firmness and elasticity while maintaining a good level of hydration in the upper layers of the skin.

7 Active ingredients

Resurrection Plant
Named for its ability to come back to life with the first drop of rain. Rich in polyphenols, it helps to protect against skin dryness while stabilizing moisture levels and the epidermal lipid barrier. It also helps to increase skin's resistance to irritation and improve its repair process. Its revitalizing action can still be felt 48 hours after application.

7 Active ingredients

Hyaluronic Acid
Moisturizes and helps to maintain the elasticity of the skin.
In its three forms (high, medium and low molecular weight), it hydrates, smoothes and maintains the proper functioning of cellular cohesion.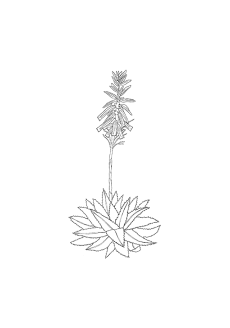 7 Active ingredients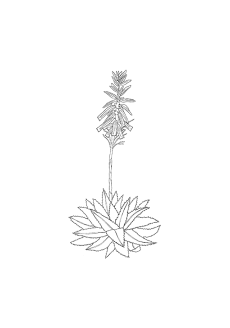 Aloe Vera
One of the most widely used medicinal plants, Aloe Vera is used to treat burns, including sunburn, to heal wounds and to combat cellular aging. Its composition is very interesting: like a cactus, it contains over 99% water. The remaining 1% is a very potent synergy of 12 vitamins (A, B1, B2, B3, B12, C, E...) but also numerous minerals, trace elements and amino acids.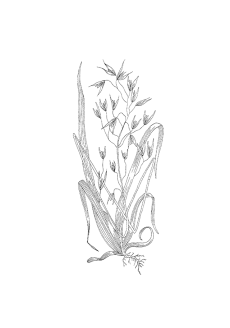 7 Active ingredients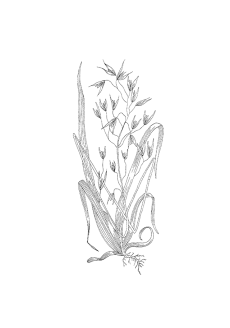 Oat
Rich in nourishing and hydrating proteins, oat is the perfect ingredient for sensitive and reactive skin. Avenanthramides – a type of antioxidants only found in oat – help to relieve irritation, redness and itching. This grain also contains phosphorus, manganese, magnesium and iron, among others.

7 Active ingredients

Calcium
Calcium helps to improve cell renewal and strengthen epidermal cohesion, so that skin regenerates effectively.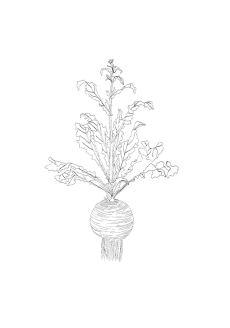 7 Active ingredients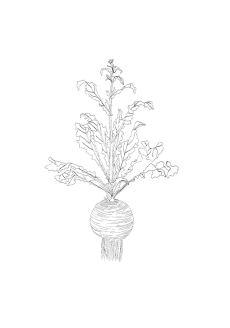 Maca
Maca boasts exceptional nourishing properties and contains vitamins, trace elements, amino acids and flavonoids. It is also known for its invigorating, revitalizing, anti-stress and aphrodisiac properties.
Morning and evening, use Le Booster LIFT alone as a serum for intensive, targeted action, or mix with your usual face cream. Simply mix one pump with your Absolution day and/or night cream to boost its regenerating effect on your skin and to personalize your beauty routine.
For which skin type is Le Booster Lift most suitable?
It is ideal for mature skin lacking firmness.
What is a Booster?
A booster is a targeted ultra-concentrated serum that focuses on the unique capabilities of a particular ingredient used at a higher concentration. Boosters target specific skin problems such as dullness or loss of firmness. You can combine them with your other skincare products to personalize your routine to suit your skin's moods.
Why use a Booster?
Adding a booster to your day cream is a way to improve your skin care. Because boosters stimulate the skin with active ingredients that provide immediate effects, they also enhance the activity of any products that follow them.
Because they can be mixed with your usual moisturizer, boosters also add value. Boosters therefore allow you to have a tailor-made skin care product every day.
Can I use it morning and night?
Of course, this serum can be used morning and/or evening. On its own as a serum or mixed with your day or evening cream to create a tailor-made treatment.
How much should I use?
Just one squeeze is enough.
Can I use it if I am pregnant or breastfeeding?
Le Booster Lift contains essential oils. Even though the amount used daily is very small, each pregnancy is unique and it is best to ask your doctor for advice and to provide him/her with the list of ingredients of the product in order not to take any risks.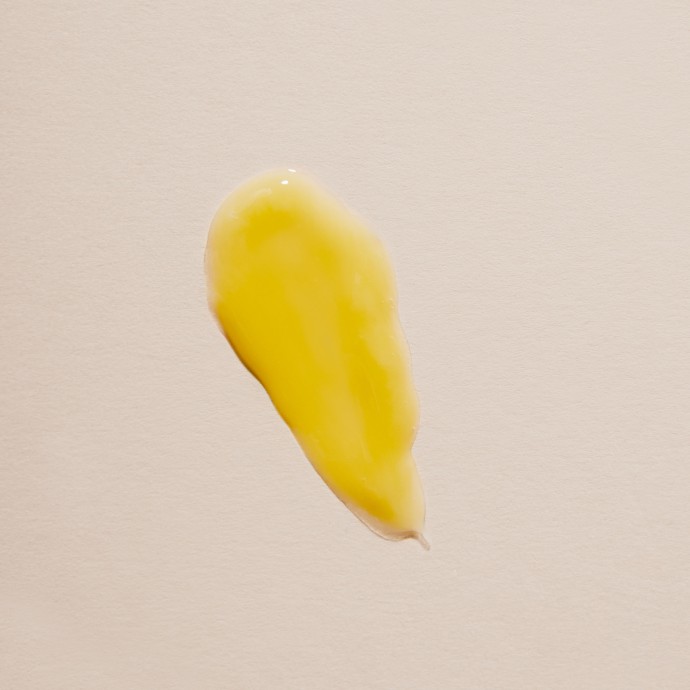 The average score of Le Booster LIFT is 4.6 out of 5 after the 106 experience feedbacks gathered from our clients.
For each review, you will receive 20 points, which can be converted into a voucher of €1.40!
After the age of 40, your skin may start to lack firmness and seem to have less energy. Gradually, it loses collagen and elastin fibers, as well as its reserves of hyaluronic acid. These days, we tend to look more kindly on the first signs of aging, but as you head into your forties, it's a good time to give your skin a little boost!
Le Booster LIFT from Absolution is a serum with superpowers! It works to redefine facial contours, firm, rehydrate and smooth your skin. And because it acts deep down, it's just as effective on pronounced wrinkles as it is on smaller, finer lines. It also helps to refine skin's texture and visibly improves elasticity.
More than twelve botanical extracts were combined to make this lifting serum. Carefully chosen for their firming and redensifying properties, they form a powerful synergy. For, as we know, plants work together naturally!
Among them, you'll find:
- Resurrection Plant, which helps to protect against skin dryness, while stabilizing moisture levels and the epidermal lipid barrier. It also helps to make skin more resistant to irritation and improve its repair process. Its revitalizing action can still be felt even 48 hours after application;
- Oat, with an instant and long-lasting tightening effect;
- Calcium, which stimulates the production of hyaluronic acid (+92.7%) and elastin (+35.8%), for skin that feels firmer and more toned. It also fights sagging and the formation of wrinkles;
- Horsetail, with firming, invigorating and purifying properties. It stimulates the formation of collagen, which is part of the skin's support structure. Because it contains astringent molecules, it acts like a natural toner, tightening pores. Horsetail promotes firmness and elasticity while helping to maintain hydration in the upper layers of the skin.
Over 80% of testers satisfied!
82%* of testers saw an overall improvement in their skin.
86%* noticed a firming effect, particularly around the jawline.
82%* of testers said their skin's texture was refined; for half of them, this was noticeable from the second week of use.
*Consumer test on a panel of 22 volunteers, aged 40 to 70 years old.
Complete your ritual with
La Crème du Temps
Apply this anti-wrinkle cream in conjunction with Le Booster LIFT to deeply nourish the skin and restore suppleness and elasticity.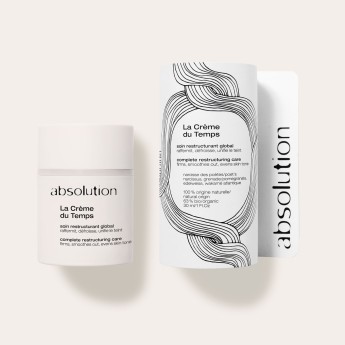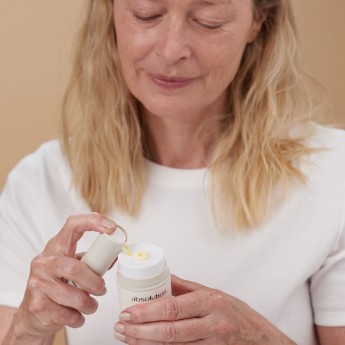 Complete pro-aging moisturizer for mature skin
4.7
117 reviews