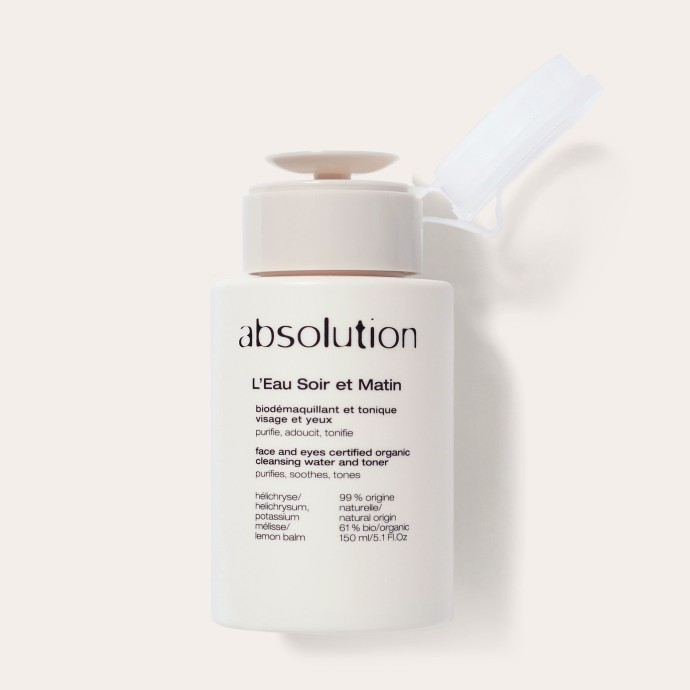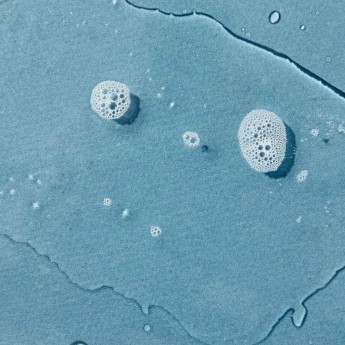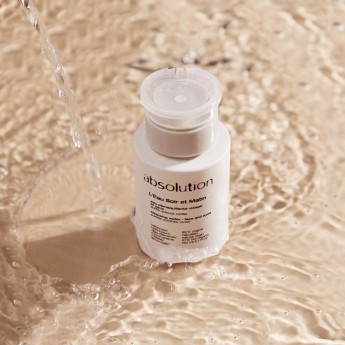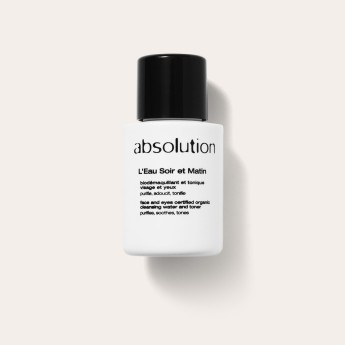 4.7
131 reviews
L'Eau Soir et Matin
Makeup remover & toner
This 3-in-1 formula cleanses, removes makeup and tones the skin in a single, simple step. L'Eau Soir et Matin lifts away makeup from the face, eyes and lips without leaving an oily residue. It leaves skin feeling fresh, soft and purified, and perfectly prepped for the next step in your skincare routine.
See more
Regulates, Removes makeup, Tones
Suitable for All skin moods
8 active ingredients with Aloe Vera, Cornflower, Witch Hazel, Hélichryse ...
Ingredient list
INGREDIENTS (A073.04) : AQUA (WATER), MELISSA OFFICINALIS FLOWER/LEAF/STEM WATER*, GLYCERIN, TILIA CORDATA FLOWER WATER*, ALCOHOL**, HAMAMELIS VIRGINIANA (WITCH HAZEL) LEAF WATER*, HELICHRYSUM ITALICUM FLOWER WATER*, COCO-GLUCOSIDE, CENTAUREA CYANUS FLOWER WATER*, CITRUS AURANTIUM AMARA (BITTER ORANGE) FLOWER WATER*, DIGLYCERIN, CITRUS LIMON PEEL EXTRACT*, SODIUM COCOYL GLUTAMATE, GLYCERYL OLEATE, LEVULINIC ACID, MARIS SAL (SEA SALT), BENZYL ALCOHOL, SODIUM LEVULINATE, CITRIC ACID, ALOE BARBADENSIS LEAF JUICE POWDER*, ZINC PCA, CINNAMOMUM CAMPHORA (CAMPHOR) OIL, CEDRUS ATLANTICA BARK OIL*, DEHYDROACETIC ACID, PELARGONIUM GRAVEOLENS OIL*, BISABOLOL*, BOSWELLIA CARTERII OIL*, CORYLUS AVELLANA (HAZEL) SEED OIL*, STYRAX TONKINENSIS RESIN EXTRACT*, ROSA DAMASCENA FLOWER OIL, SILICA, HELICHRYSUM ITALICUM FLOWER OIL*, SODIUM HYDROXIDE, LINALOOL***, CITRONELLOL***, GERANIOL***, LIMONENE***
* Ingrédients issus de l'agriculture biologique/Ingredients from organic farming
** Transformés à partir d'ingrédients biologiques/Made using organic ingredients
***Constituants naturels des huiles essentielles/Natural constituents of essential oils
99% du total des ingrédients sont d'origine naturelle 61% du total des ingrédients sont issus de l'agriculture biologique
Loved by our customers
4.7
131 reviews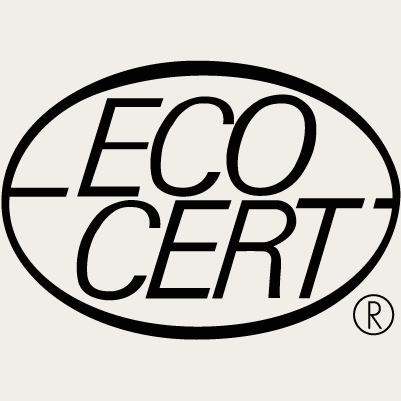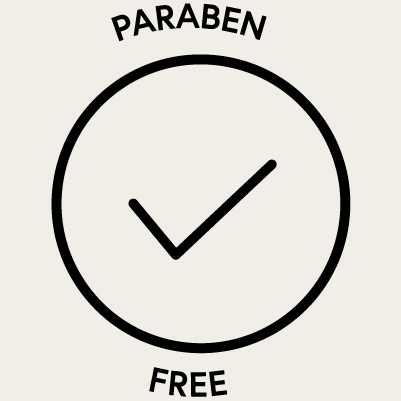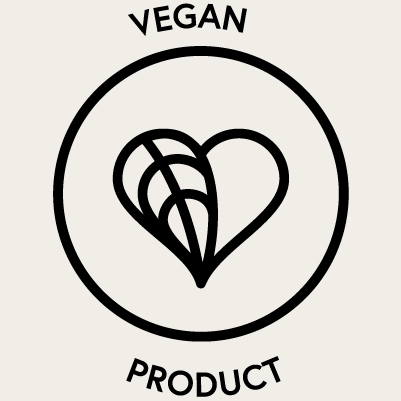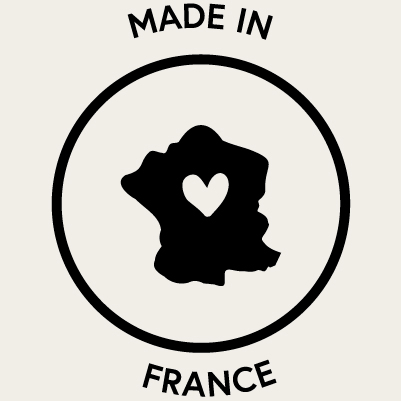 Vegan, Ecological and Natural, certified organic by Ecocert Greenlife, Unisex, Made in France.
0%
PEGs, PHTALATES, MINERAL OILS, GMOs, AND SYNTHETIC FRAGRANCES.
Before you know it, L'Eau Soir et Matin will become an essential natural skincare product in your evening beauty routine to remove makeup and purify your skin.
Hold the bottle upright and place a cotton pad or clean makeup remover pad on the top of the dispenser. Press down two or three times so the pump dispenses just the amount you need, which soaks into the pad. No product is wasted. Then simply wipe the pad over your face, massaging gently with small circular movements and working upward. It couldn't be easier!
Which skin type is the Eau Soir et Matin best suited for?
It is suitable for all skin types, especially if you are a 3-in-1 enthusiast. In 15 seconds, your skin is free of make-up, cleansed and toned.
What is a micellar water?
A micellar water is a make-up remover based on water and micelles. Micelles are circular polarised particles: in an aqueous medium, the inner part is hydrophilic (water-loving) and the outer part lipophilic (fat-loving). This particular structure enables them to attract impurities, pollution, make-up and greasy residues to the cotton like a magnet. Micellar waters allow for gentle make-up removal and cleansing of the skin.
How is it different from most micellar waters?
Eau Soir et Matin is a micellar water that does not require rinsing, and thanks to its low micelle content and our ultra-gentle surfactant will remove make-up and cleanse the skin without harming it. It is also very popular with men as a cleansing water or after shave.
Is Eau Soir et Matin effective against waterproof make-up?
No. Favour La Crème Douce Démaquillante or Baume Céleste instead, which will remove your waterproof mascara more easily.
How much should I apply?
2 or 3 squeezes of the pump.
Can I use it morning and evening?
At Absolution, we will always recommend a deep cleansing only at night. But as its name indicates, L'Eau Soir et Matin can be used both in the evening and in the morning. In the morning, apply it as a toner.
Can I use it if I am pregnant or breastfeeding?
L'Eau Soir et Matin contains essential oils. Even though the amount used daily is very small, each pregnancy is unique and it is best to ask your doctor for advice and to provide him/her with the list of ingredients of the product in order not to take any risks.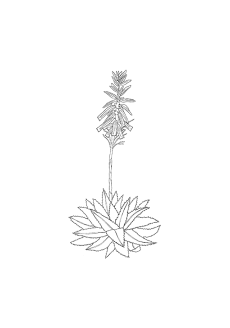 8 Active ingredients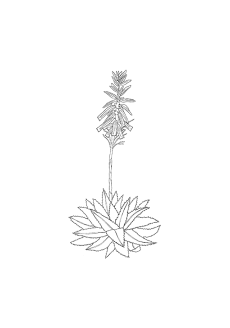 Aloe Vera
One of the most widely used medicinal plants, Aloe Vera is used to treat burns, including sunburn, to heal wounds and to combat cellular aging. Its composition is very interesting: like a cactus, it contains over 99% water. The remaining 1% is a very potent synergy of 12 vitamins (A, B1, B2, B3, B12, C, E...) but also numerous minerals, trace elements and amino acids.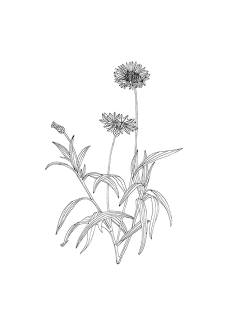 8 Active ingredients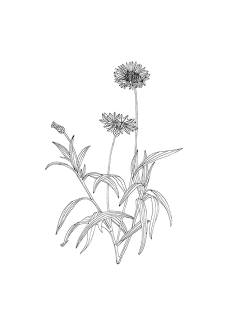 Cornflower
The hydrosol obtained from this plant with blue or mauve flowers has long been known as a cure-all. Used in eye compresses, it helps to soothe and repair tired, irritated or allergy-prone eyes. It is also known to tone the skin.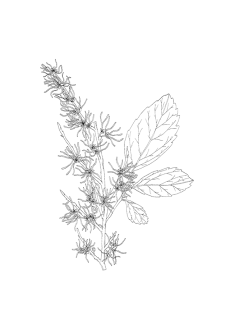 8 Active ingredients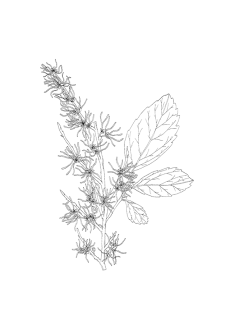 Witch Hazel
Astringent and refreshing, it tones the skin, boosts microcirculation and helps to firm tissues.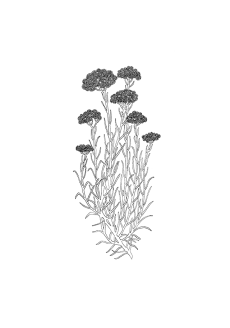 8 Active ingredients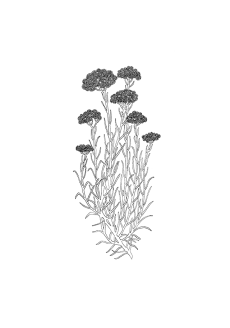 Hélichryse
Helichrysum hydrosol, with circulatory and healing properties, helps to even out skin tone and prevent the appearance of minor blemishes.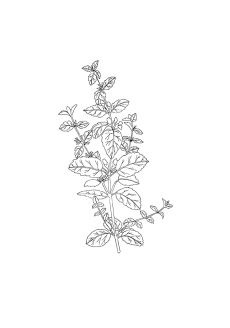 8 Active ingredients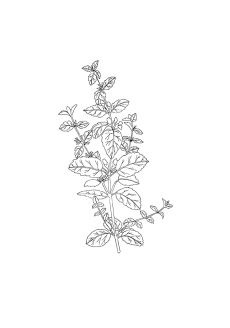 Lemon Balm
Lemon balm essential oil both purifies and regulates, thanks to its anti-inflammatory and purifying properties.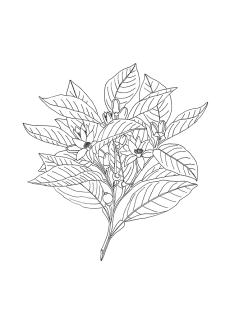 8 Active ingredients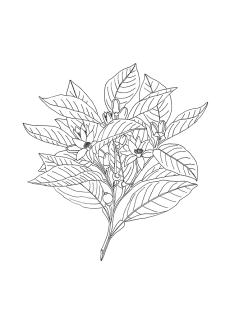 Neroli
Neroli hydrosol has a calming, reassuring scent that can help you to fall asleep, so it's perfect before bedtime! Ideal for dry skin, it works to improve suppleness while providing regenerating benefits. With very mild antibacterial properties, it helps to gently restore skin's balance.

8 Active ingredients

Potassium
A regulator of cellular exchanges, it helps to prevent puffy eyes in the morning.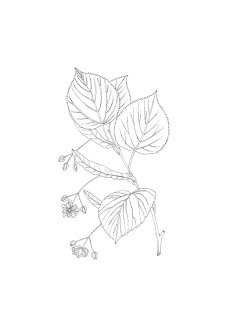 8 Active ingredients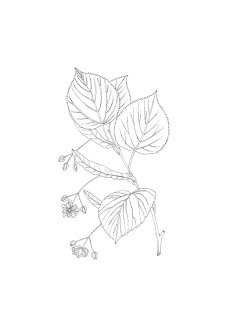 Linden
Both softening and soothing, it restores suppleness to very dry and sensitive skin.
The average score of L'Eau Soir et Matin is 4.7 out of 5 after the 131 experience feedbacks gathered from our clients.
For each review, you will collect 20 points, which can be converted into a €1.40 voucher!
Looking for a quick makeup remover that really works? L'Eau Soir et Matin is a natural formula that removes all traces of makeup from the face and eyes. It's a dream come true if you are always in a hurry... to go to bed
This organic cleansing water purifies, softens and tones the skin in one step, leaving it perfectly clean. Its skin-caring formula not only cleanses and removes makeup; it also has an instant calming effect. Makeup, pollution and impurities are swept away, leaving skin feeling fresh and velvety. Perfect if you want a cleanser that does it all!
This one-of-a-kind, ultra-gentle, natural makeup remover also cares for the skin, with natural active ingredients:
- Helichrysum hydrosol, with circulatory and healing properties, helps to even out skin tone and prevent minor blemishes.
- Potassium, which plays a role in regulating cellular exchanges, helps to prevent puffy eyes in the morning.
- Lemon Balm hydrosol with anti-inflammatory and purifying properties.
You'll also find Linden hydrosol (softens and soothes the skin), Witch Hazel hydrosol (astringent, boosts microcirculation), Neroli hydrosol (calming), Cornflower hydrosol (reduces puffiness), Geranium essential oil (promotes cell renewal), Cedar essential oil (tightens pores), Hazel Seed oil (purifying and soothing) and Olibanum resin (anti-inflammatory).
Plus, thanks to its travel-friendly packaging, you can take this product with you anywhere, without worrying about it leaking in your gym bag or suitcase!
COSMOS ORGANIC certified by Ecocert Greenlife according to COSMOS Ecocert available at https://cosmetiques.ecocert.com.
Complete your ritual with
Le Nettoyant Pureté
For deep, gentle cleansing, follow with Le Nettoyant Pureté.