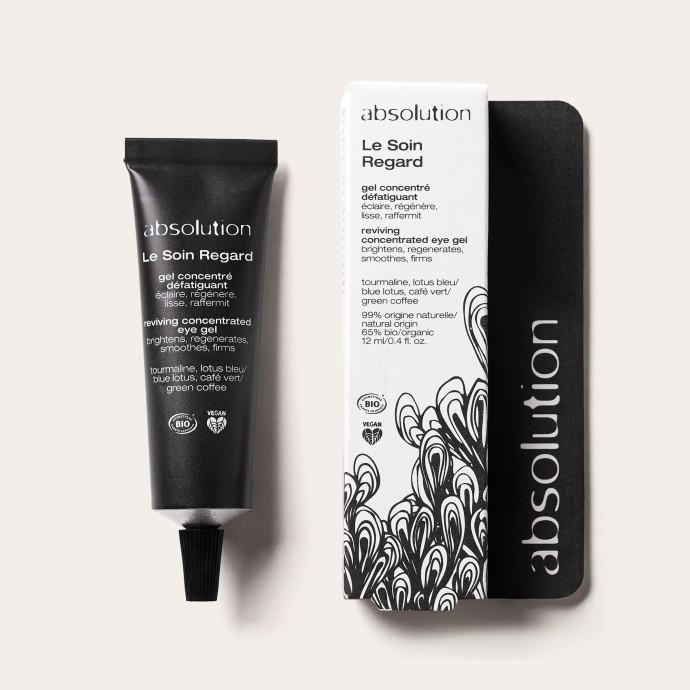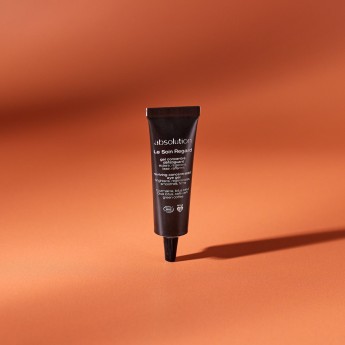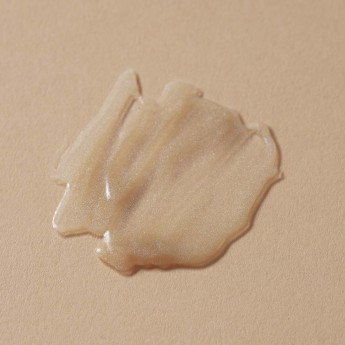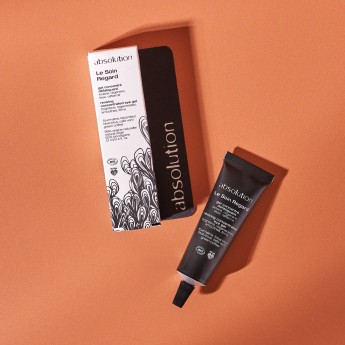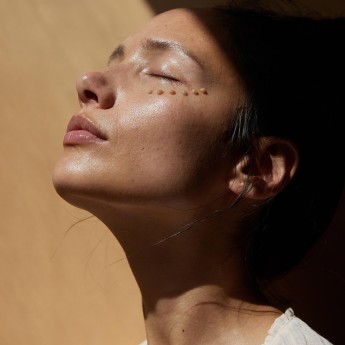 4.5
112 reviews
Le Soin Regard
Anti-puffiness, anti-dark circle eye gel
This organic eye gel works to restructure, firm, smooth out expression lines, restore radiance, and diminish dark circles and puffiness. Its gel texture sinks into the skin quickly, so you can apply makeup immediately afterwards. Slip it into your handbag to make your eyes sparkle anytime, anywhere! 
See more
Firms, Illuminates, Moisturizes, Smoothes
Suitable for Tired eyes, prone to bags and dark circles
16 active ingredients with Silica, Acerola, Hyaluronic Acid, Aloe Vera ...
Ingredient list
INGREDIENTS (T132.05bis) : AQUA (WATER), MELISSA OFFICINALIS FLOWER/LEAF/STEM/WATER*, HELICHRYSUM ITALICUM FLOWER WATER*, GLYCERIN, SIMMONDSIA CHINENSIS (JOJOBA) SEED OIL*, DIGLYCERIN, ARGANIA SPINOSA KERNEL OIL*, HELIANTHUS ANNUUS (SUNFLOWER) SEED OIL*, XANTHAN GUM, SCLEROTIUM GUM, CAFFEINE, ALCOHOL**, SESAMUM INDICUM (SESAME) OIL UNSAPONIFIABLES*, TOURMALINE, LEVULINIC ACID, COFFEA ARABICA (COFFEE) SEED EXTRACT, PHENETHYL ALCOHOL, MICA, CALCIUM PCA, TITANIUM DIOXIDE, SODIUM LEVULINATE, BENZYL ALCOHOL, PELARGONIUM GRAVEOLENS OIL*, ALOE BARBADENSIS LEAF JUICE POWDER*, BORAGO OFFICINALIS SEED OIL*, NYMPHAEA COERULEA LEAF CELL EXTRACT, SILICA, SODIUM HYDROXIDE, ALTHAEA OFFICINALIS ROOT EXTRACT*, CALENDULA OFFICINALIS FLOWER EXTRACT*, LECITHIN, TOCOPHEROL, HIBISCUS SABDARIFFA FLOWER EXTRACT*, ORMENIS MULTICAULIS OIL, MALPIGHIA PUNICIFOLIA (ACEROLA) FRUIT EXTRACT*, SODIUM HYALURONATE, DEHYDROACETIC ACID, MALTODEXTRIN*, CHLORELLA VULGARIS EXTRACT, CITRONELLOL***, GERANIOL***, LINALOOL***, CITRAL*** LIMONENE***
* Ingredients from organic farming
** Made using organic ingredients
*** Natural constituents of essential oils
99% of the total ingredients are from natural origin, 65% of the total ingredients are from organic farming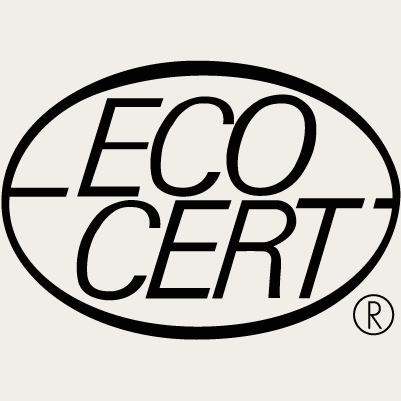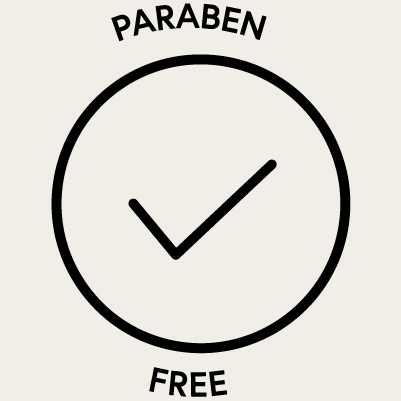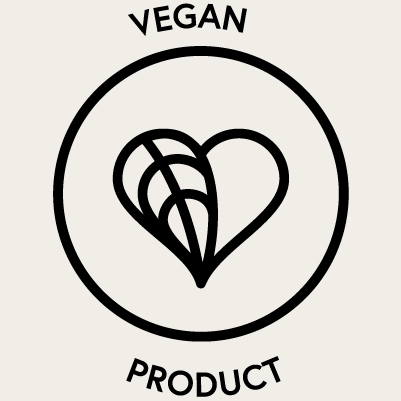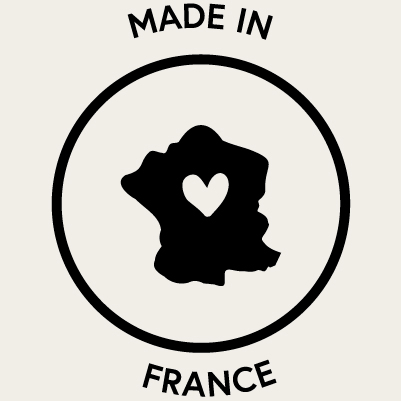 Vegan, Ecological and Natural, certified organic by Ecocert Greenlife, Unisex, Made in France.
0%
PEGs, PHTALATES, MINERAL OILS, GMOs, AND SYNTHETIC FRAGRANCES.
Le Soin Regard should always be applied to clean skin. Using the pad of your index finger, apply the gel under each eye with light patting motions to help stimulate circulation. Start at the inner corner of the eye and work outward. We also have a special tip if you've had a short night: put Le Soin Regard in the fridge before using it, for an instant de-puffing effect!
For which skin type is Le Soin Regard best suited?
It is ideal for people with tired eyes and who are prone to dark circles and puffiness.
Why is it important to use eye care?
The eye area is one of the most fragile areas of the face. The skin around the eyes is very thin and has few sebaceous glands that produce sebum. Sebum protects the skin from dryness and external aggressions. Without it, the skin is prone to dryness and irritation. This area is also particularly sensitive to UV radiation and therefore to skin ageing. This is why wrinkles are often the first to appear around the eyes, although facial expressions also play a role in their appearance. An eye contour care product therefore helps to combat dryness and irritation of the skin, as well as wrinkles.
Can I use it morning and evening?
Absolutely! 
How much should I use?
A tiny drop is enough for each eye. 
What is the difference between Le Soin Regard and La Crème Réparatrice Regard?
Le Soin Regard relieves puffiness and boosts microcirculation, so if you are prone to bags and dark circles, choose this one! 
La Crème Réparatrice Regard has targeted action on wrinkles and fine lines and it's more suitable if you need to smoothe out the eye contour and firm it, or if you have very dry skin. 
Can I use it if I am pregnant or breastfeeding?
Le Soin Regard contains essential oils. Even though the daily amount you will use is very small, each pregnancy is unique and we recommend consulting your doctor and provide them with the list of ingredients.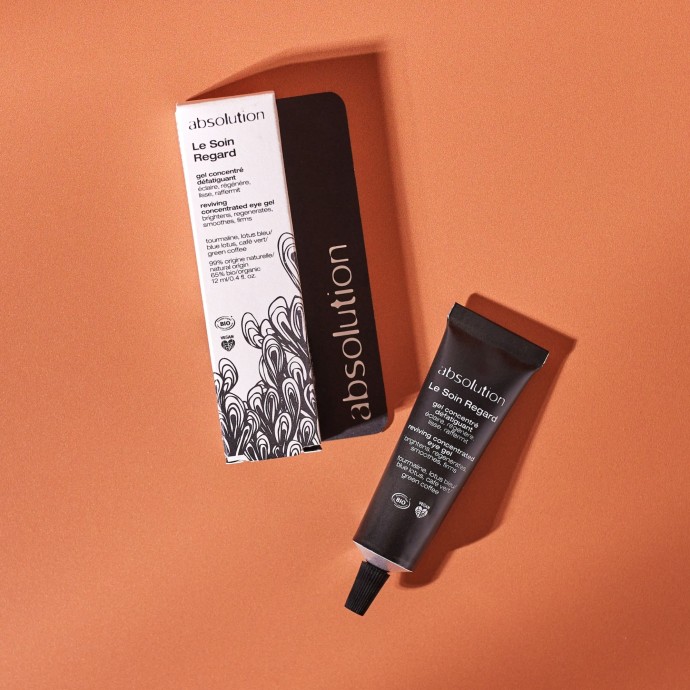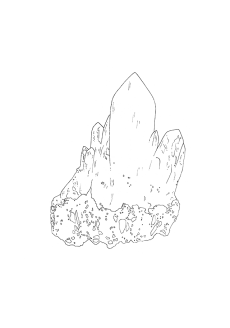 16 Active ingredients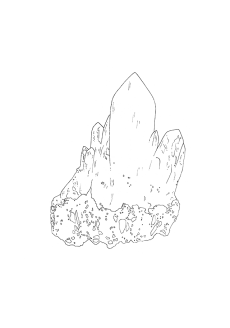 Silica
Silica is perfect for minimizing the appearance of pores and setting makeup.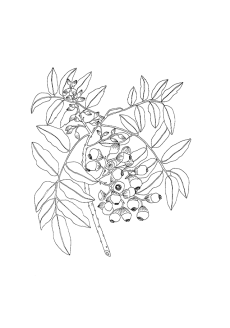 16 Active ingredients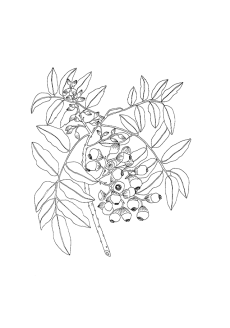 Acerola
This wild berry is packed with Vitamin C (20 times richer than an orange), so it really revitalizes! It's perfect for stimulating collagen production, to firm and smooth the skin.

16 Active ingredients

Hyaluronic Acid
Moisturizes and helps to maintain the elasticity of the skin.
In its three forms (high, medium and low molecular weight), it hydrates, smoothes and maintains the proper functioning of cellular cohesion.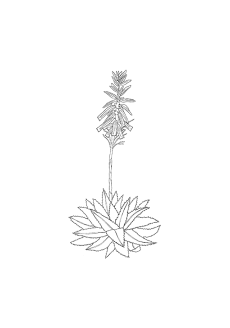 16 Active ingredients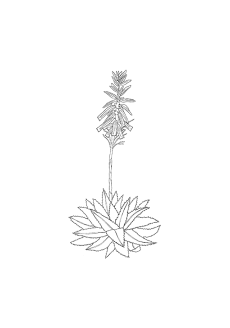 Aloe Vera
One of the most widely used medicinal plants, Aloe Vera is used to treat burns, including sunburn, to heal wounds and to combat cellular aging. Its composition is very interesting: like a cactus, it contains over 99% water. The remaining 1% is a very potent synergy of 12 vitamins (A, B1, B2, B3, B12, C, E...) but also numerous minerals, trace elements and amino acids.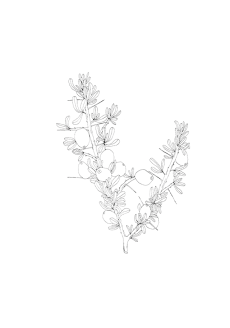 16 Active ingredients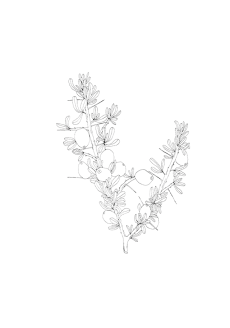 Argan Oil
Rich in Vitamin E and omega 3 fatty acids, its oil helps to restore the skin's hydrolipidic film and increases the supply of nutrients to skin cells, to slow down the effects of aging.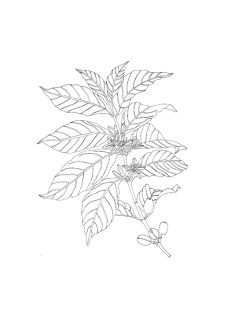 16 Active ingredients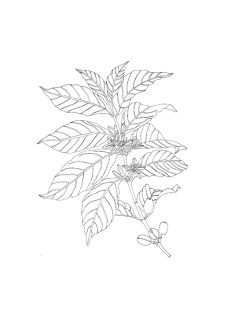 Green Coffee
With its draining and lipolytic action, it helps to prevent puffiness and swelling below the eyes.

16 Active ingredients

Calcium
Calcium helps to improve cell renewal and strengthen epidermal cohesion, so that skin regenerates effectively.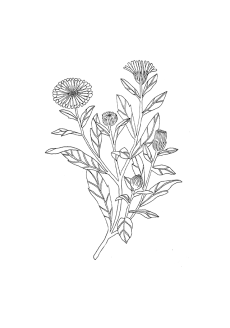 16 Active ingredients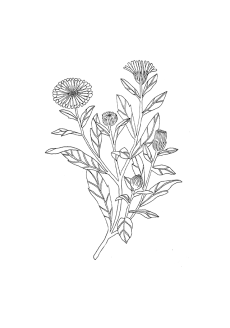 Calendula
The extract taken from this medicinal flower is known for its softening and healing properties.

16 Active ingredients

Chlorella
This freshwater microalga works to rebuild collagen and restore density to connective tissues. It also helps to firm the eye area and combat redness and dark circles.
16 Active ingredients
Marshmallow
Rich in mucilage, which traps moisture, this emollient ingredient is incredibly softening and perfect for improving skin hydration.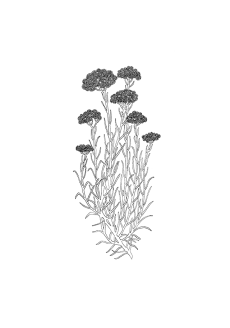 16 Active ingredients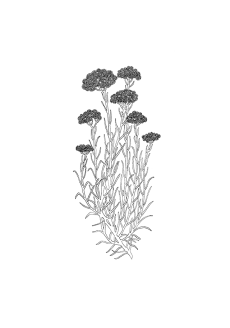 Hélichryse
Helichrysum hydrosol, with circulatory and healing properties, helps to even out skin tone and prevent the appearance of minor blemishes.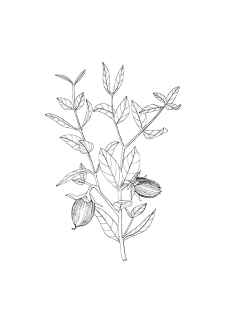 16 Active ingredients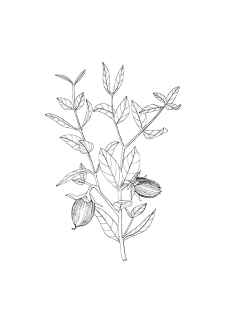 Jojoba
Both calming and softening, this easily absorbed oil sinks into the skin without leaving a greasy feel. It protects against dryness and wrinkles by slowing water loss from skin cells. It helps to rebalance the skin and control sebum production, protects and softens, and is suitable for sensitive skin. With regenerating and anti-aging benefits, it works to maintain skin elasticity and suppleness (activates elastin metabolism) and smooth and firm the skin.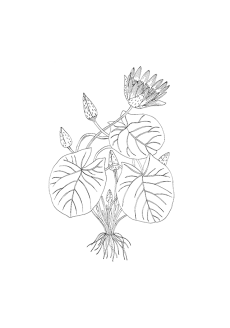 16 Active ingredients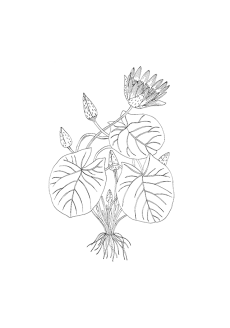 Blue Lotus
The stem cells of this plant fight glycation (a phenomenon that prevents the renewal of collagen fibers), thus promoting cellular balance while helping to tighten tissues.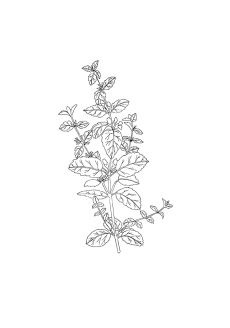 16 Active ingredients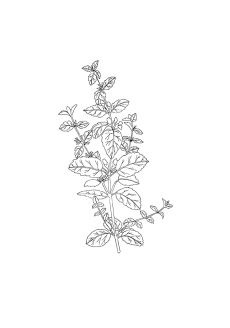 Lemon Balm
Lemon balm essential oil both purifies and regulates, thanks to its anti-inflammatory and purifying properties.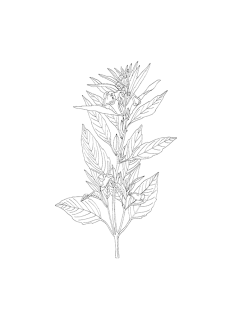 16 Active ingredients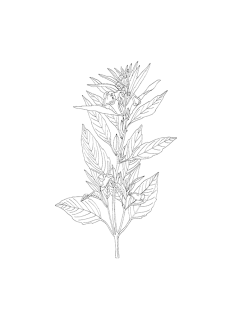 Sesame
Rich in fatty acids, this oil helps to regenerate skin and soothe irritations. It contains many natural antioxidants (vitamin E, lecithin and sesamolin), which help to protect cells from oxydation, therefore preventing the early signs of skin aging. It's also an excellent oil for sensitive and reactive skin that seek comfort.

16 Active ingredients

Tourmaline
A gemstone from metamorphic rock, full of energy, it fights dark circles by improving microcirculation.
The average score of Le Soin Regard is 4.5 out of 5 after the 112 experience feedbacks gathered from our clients.
For each review, you will collect 20 points, which can be converted into a €1.40 voucher!
The eye area is the most sensitive area of your face. The skin just below the eyes contains less collagen and elastin, and on top of that, it isn't protected by a hydrolipidic film. It's more exposed to environmental aggressors and more susceptible to the effects of aging. We tend to imagine that we can use a single product on the entire face to keep our skin beautiful, and it's so easy to forget the eye contour – but so important not to!
The skin around the eyes is three to five times thinner than that of the rest of the face, so it needs very gentle, targeted products. Blinking (around 10,000 times a day), stress, pollution... They all take their toll on the skin and, over time, can cause it to sag. Puffiness, wrinkles and fine lines also appear. That's why we've included Aloe Vera and Argan oil in this natural, organic, effective formula designed to wake up and brighten your eyes!
If you want to prevent the appearance of dark circles and fine lines while giving your eye area the hydration it needs, look no further than Le Soin Regard. It can be used for both preventive and corrective action. With its instant revitalizing effect, it immediately brightens dull-looking eyes. Enriched with Caffeine, it also helps to de-puff the eye area and improve drainage, to give your eyes an instant boost.
Le Soin Regard is an exclusive blend of ingredients that's designed to firm, regenerate, smooth and brighten the eye area. Its gel texture has an instant reviving effect, while the natural, certified-organic formula combines the benefits of the very best active ingredients with Absolution expertise. It's sure to become your must-have age-fighting eye product!
Complete your ritual with
Le Multicorrecteur
If you want a concealer that's perfect for the eye area, look no further than Le Multicorrecteur Christophe Danchaud. This multi-action formula offers both makeup and skincare benefits, and works to brighten the eye contour and reduce the appearance of dark circles. It's also incredibly gentle – making it perfect for this extra-sensitive part of the face.