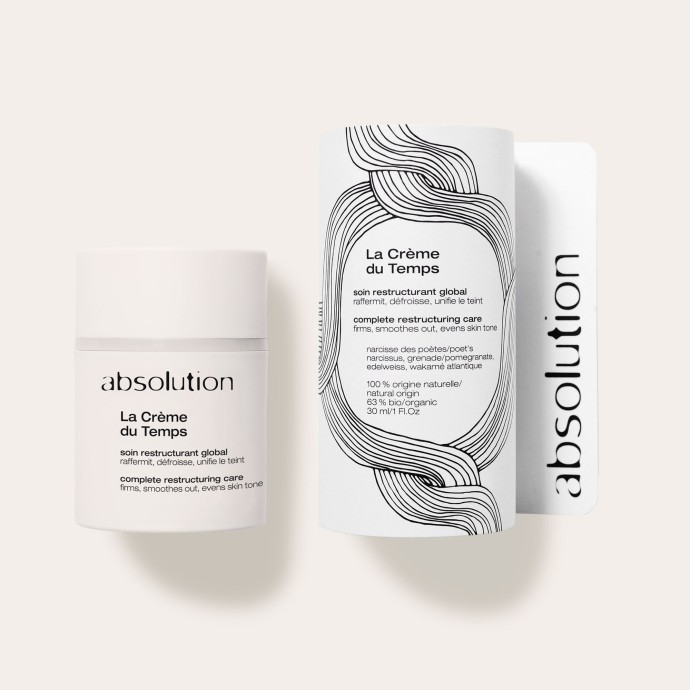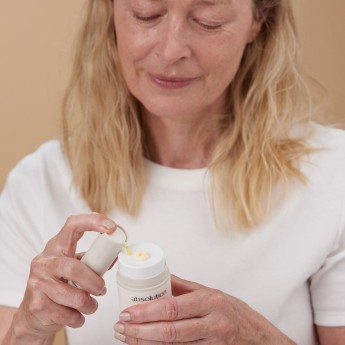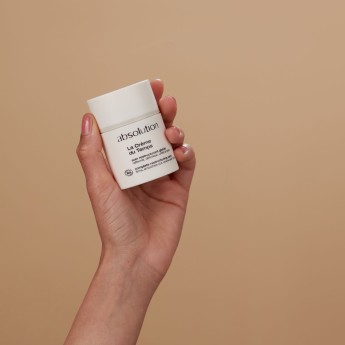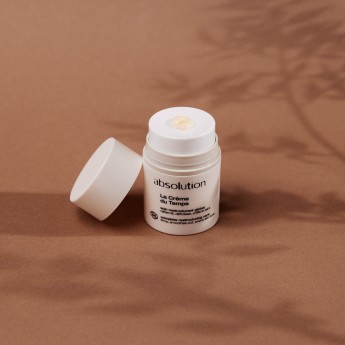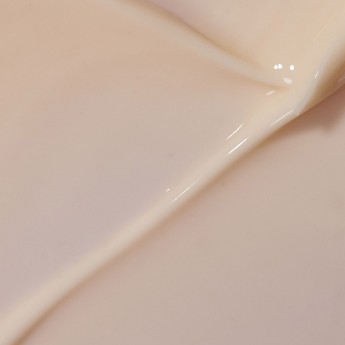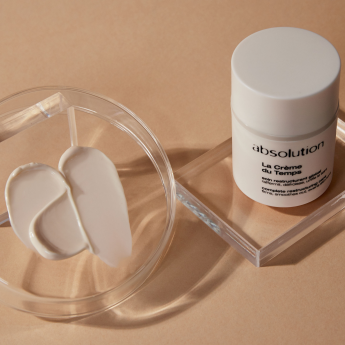 4.7
161 reviews
La Crème du Temps
Firming, pro-aging face cream
Formulated with a high concentration of active ingredients, La Crème du Temps is a pro-aging face cream that works to firm, smooth out and repair the skin. 
See more
Firms, Smoothes
Suitable for Mature skin, in need of firmness
12 active ingredients with Atlantic Wakame, Pomegranate, Poet's Narcissus, Apricot Oil ...
Ingredient list
INGREDIENTS (B014.12) : AQUA (WATER), GLYCERIN, PRUNUS ARMENIACA (APRICOT) KERNEL OIL*, SIMMONDSIA CHINEN- SIS (JOJOBA) SEED OIL*, CETEARYL ALCOHOL, SQUALANE, ACACIA DECURRENS/JOJOBA/SUNFLOWER SEED WAX POLYGLYCERYL-3 ESTERS, BUTYROSPERMUM PARKII (SHEA) BUTTER*, GLYCERYL STEARATE, LEUCONOSTOC/RADISH ROOT FERMENT FILTRATE, BORAGO OFFICINALIS SEED OIL*, CERA ALBA (BEESWAX)*, OENOTHERA BIENNIS (EVENING PRIMROSE) OIL*, ROSA CANINA SEED EXTRACT*, CAPRYLIC/- CAPRIC TRIGLYCERIDE, HELIANTHUS ANNUUS (SUNFLOWER) SEED OIL*, CETEARYL GLUCOSIDE, XANTHAN GUM, CALCIUM KETOGLUCONATE, PUNICA GRANATUM STEROLS, LEVULINIC ACID, MARIS SAL (SEA SALT), LINUM USITATISSIMUM (LINSEED) SEED EXTRACT*, ALOE BARBADENSIS LEAF JUICE POWDER*, ARGININE, LEONTOPODIUM ALPINUM CALLUS CULTURE EXTRACT, PELARGONIUM GRAVEOLENS OIL*, SODIUM LEVULINATE, TOCOPHEROL, NARCISSUS POETICUS CALLUS EXTRACT, PHENETHYL ALCOHOL, ZINC PCA, PANAX GINSENG ROOT EXTRACT*, PICEA MARIANA LEAF OIL*, ALARIA ESCULENTA EXTRACT, ORMENIS MULTICAULIS OIL, BOSWELLIA CARTERII OIL*, CITRIC ACID, ROSMARINUS OFFICINALIS (ROSEMARY) LEAF EXTRACT*, SILICA, CITRONEL- LOL***, GERANIOL***, LINALOOL***, LIMONENE***, CITRAL***
* Ingredients from organic farming
** Made using organic ingredients
*** Natural constituents of essential oils
100% natural origin of total, 63% of the total ingredients are from organic farming
What our customers think about it
4.7
161 reviews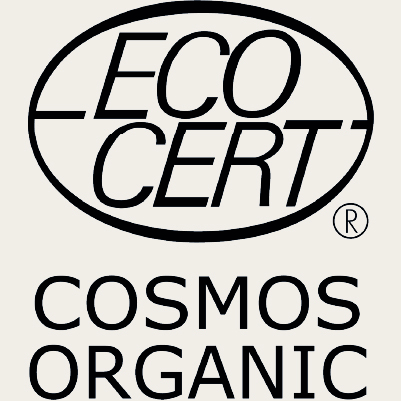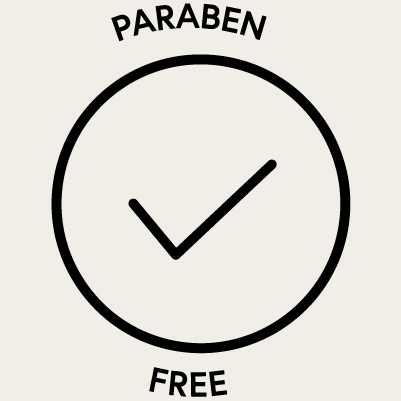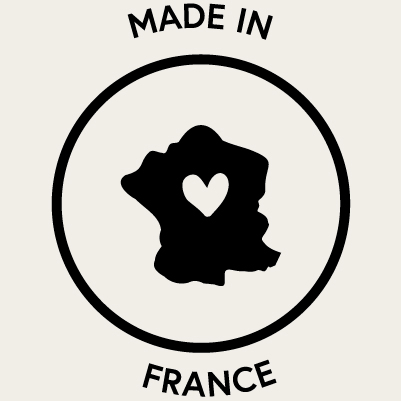 Ecological and Natural, certified by Ecocert COSMOS Organic, Unisex, Made in France.
0%
PEGs, PHTALATES, MINERAL OILS, GMOs, AND SYNTHETIC FRAGRANCES.
To maximize the effectiveness of the La Crème du Temps pro-aging cream, we recommend applying it with upward movements from the collar bones to the chin, then from the chin toward the temples, and finally over the forehead, from the eyebrows to the hairline. Don't forget the neck and the ears – which are also prone to the signs of aging and wrinkles!
For which skin type is La Crème du Temps best suited?
It is ideal for mature skin lacking firmness.
At what age should I start using it?
You can use it at the first signs of ageing but La Crème du Temps is more recommended for mature skin. For skin that is not yet ready to use a pro-ageing skin care product, opt for La Crème Beau Jour which is a preventive global care product.
Can I use it morning and night?
Of course and couple it with the booster that corresponds to your skin's mood, for a more targeted result.
How much should I use?
Just one press on the dispenser of the pot will deliver the ideal amount of cream.
Can I apply it to the eye area?
Even if it is safe to use around the eyes, it is not a treatment that will address the problems and sensitivity of this area. Instead, opt for La Crème Réparatrice Regard, which will smooth out the wrinkles around the eyes.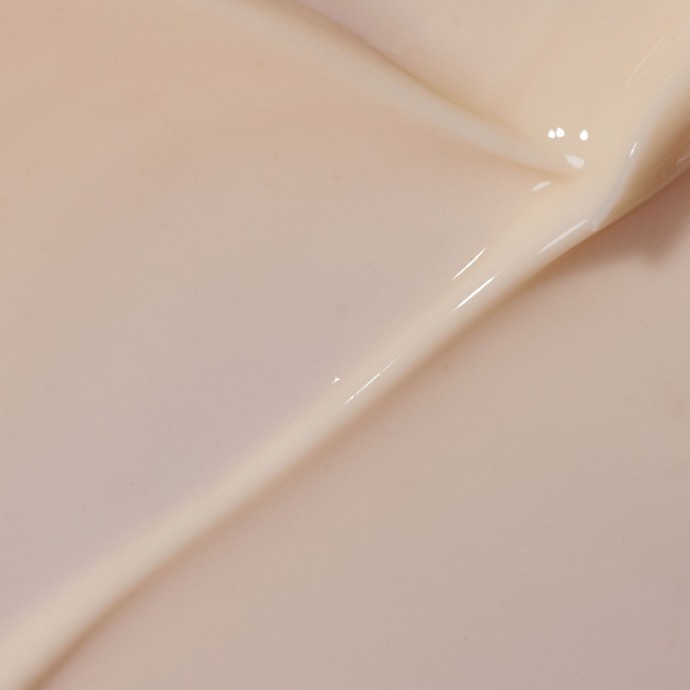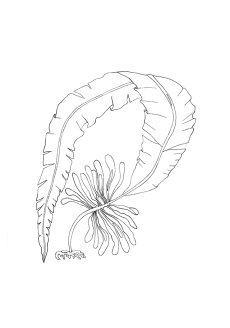 12 Active ingredients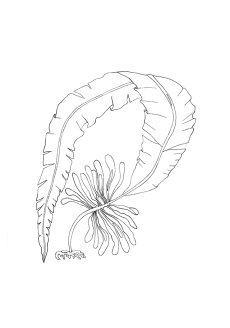 Atlantic Wakame
Works to restore skin's density, with Atlantic Wakame, or Alaria esculenta – a brown seaweed found in the cold waters of the Atlantic. Its fat composition gives it numerous benefits: it is rich in sterols and fatty acids, which help to slow dehydration. It has an antioxidant activity, which helps to maintain cellular communication in the skin. Atlantic Wakame also helps to protect collagen and elastin against enzymatic attacks, and to maintain skin's suppleness and elasticity. Skin feels firmer, better hydrated, smoother and more toned.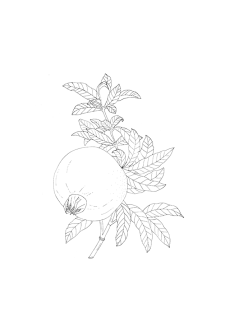 12 Active ingredients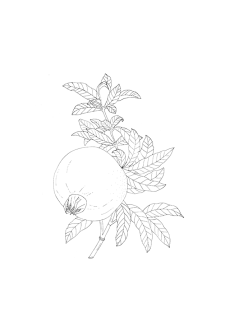 Pomegranate
Smoothes out wrinkles and fine lines, with Pomegranate seed oil. Rich in antioxidants, Vitamins B and C, polyphenols and fatty acids (punicic, oleic and linoleic), this oil promotes skin regeneration and helps skin to effectively fight free radicals. It also improves hydration and strengthens the skin's protective barrier function.

12 Active ingredients

Poet's Narcissus
Evens out skin tone, with Poet's Narcissus. Known for its medicinal properties since ancient times, Poet's Narcissus helps to prevent and reduce the appearance of dark spots by working to reduce melanin production, for a more even complexion.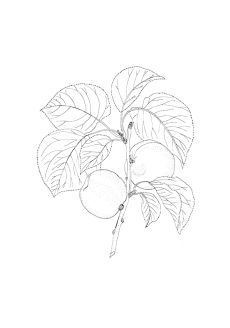 12 Active ingredients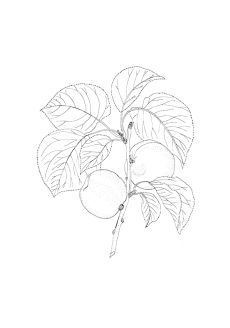 Apricot Oil
Rich in Vitamins A and E and omega 3, Apricot oil is known for its anti-aging properties. An excellent emollient, it deeply nourishes and protects your lips.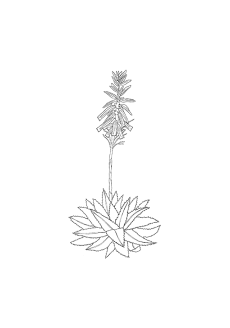 12 Active ingredients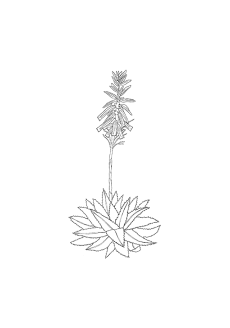 Aloe Vera
One of the most widely used medicinal plants, Aloe Vera is used to treat burns, including sunburn, to heal wounds and to combat cellular aging. Its composition is very interesting: like a cactus, it contains over 99% water. The remaining 1% is a very potent synergy of 12 vitamins (A, B1, B2, B3, B12, C, E...) but also numerous minerals, trace elements and amino acids.

12 Active ingredients

Calcium
Calcium helps to improve cell renewal and strengthen epidermal cohesion, so that skin regenerates effectively.

12 Active ingredients

Beeswax
Beeswax contains Vitamin A, which gives it natural moisturizing, soothing and nourishing properties. It envelops the skin in softness and protection and is particularly effective in protecting against environmental damage.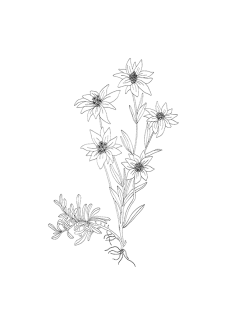 12 Active ingredients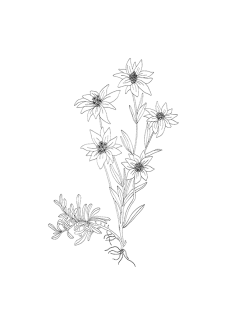 Edelweiss
Rich in antioxidants and chlorogenic acid, Edelweiss is a plant from cold regions that boasts many skincare benefits.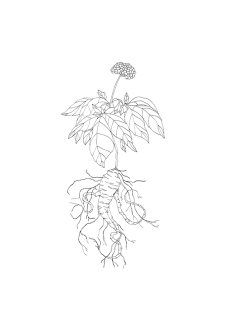 12 Active ingredients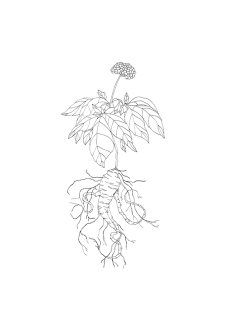 Ginseng
Its invigorating properties are dramatically enhanced when it's combined with remineralizing and firming Bamboo.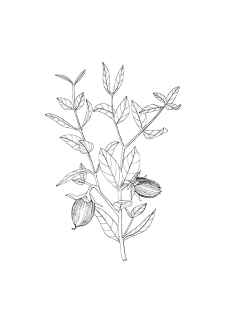 12 Active ingredients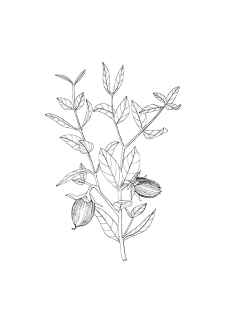 Jojoba
Both calming and softening, this easily absorbed oil sinks into the skin without leaving a greasy feel. It protects against dryness and wrinkles by slowing water loss from skin cells. It helps to rebalance the skin and control sebum production, protects and softens, and is suitable for sensitive skin. With regenerating and anti-aging benefits, it works to maintain skin elasticity and suppleness (activates elastin metabolism) and smooth and firm the skin.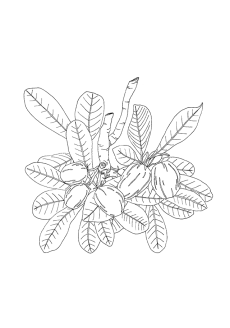 12 Active ingredients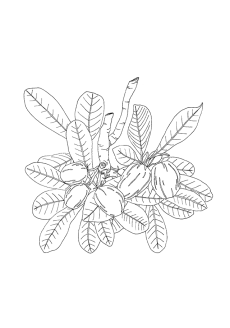 Shea Butter
With moisturizing and repairing properties, shea butter helps to combat skin aging, prevent stretch marks and protect the skin. It softens all skin types, even the most sensitive, relieves itching and irritation, helps to diminish stretch marks and promotes healing. It even protects against sun damage!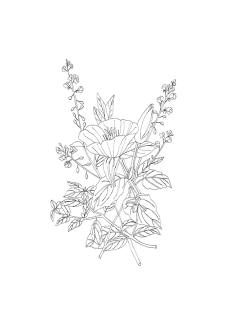 12 Active ingredients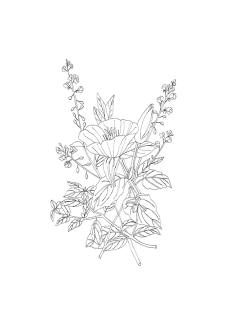 Evening Primrose Oil
Rich in linoleic acid and gamma-linolenic acid, this oil helps to rebuild the skin barrier, support skin cell regeneration and slow down the effects of aging.
The average score of La Crème du Temps is 4.7 out of 5 after the 161 experience feedbacks gathered from our clients.
For each review, you will collect 20 points, which can be converted into a €1.40 voucher!
A complete pro-aging cream
Time is on your side… and we've never been able to say that before! La Crème du Temps is a pro-aging cream that may not promise eternal youth, but does let you stay true to yourself, comfortable with who you are, and happy in your own skin at every stage in your life.
Our skincare formulas are not meant to turn back time. We know that the fountain of youth is a fantasy – much like the promises of "anti-aging" products! That's why we call our products "pro-aging." They work with and support your skin throughout your lifetime, for beautiful skin at any age, with a little help from nature!
Natural and highly effective ingredients
At Absolution, we put our trust in nature and harness its benefits in high-performance skincare products made with natural, powerful active ingredients. La Crème du Temps is specially formulated for mature skin, and for anyone who wants to boost their skin's radiance and vitality. A complete restructuring, pro-aging cream, it boasts multiple benefits.
- Restores density. This complete pro-aging cream helps to tighten pores, tone the skin, firm the face, and restore beauty and radiance.
- Smoothes out. La Crème du Temps prevents and reduces the appearance of wrinkles and fine lines, for visibly smoother skin.
- Repairs. Deeply hydrating and nourishing, it stimulates skin cell renewal, for a radiant complexion.
- Evens. La Crème du Temps contains Poet's Narcissus, which acts on dark spots, for a more even-toned complexion.
Natural active ingredients with complementary benefits work together in synergy in this formula.
- Poet's Narcissus. This flower has been used since ancient times for its medicinal properties. Poet's Narcissus helps to prevent and reduce the appearance of dark spots by reducing melanin synthesis.
- Pomegranate Seed oil. Rich in antioxidants, this oil promotes epidermal regeneration and effectively fights free radicals, which are partly responsible for premature skin aging.
- Alpine Edelweiss. With exceptional anti-free radical and remineralizing properties, this wild flower acts on skin firmness by helping to maintain elasticity. Rich in natural antioxidants and polyphenols, Edelweiss helps skin to fight the effects of aging and the appearance of wrinkles. This ingredient is highly effective on sagging (especially in the neck area) and on crow's feet. It also has protective and softening properties.
- Atlantic Wakame. This brown seaweed is a treasure from the sea – for your skin! It has antioxidant properties, and helps to maintain skin's suppleness and elasticity by stimulating its natural production of collagen, elastin and hyaluronic acid. It leaves skin feeling firmer, smoother and more toned, while its powerful hydrating properties enable it to revitalize the skin and help it hold moisture in cells.
In addition to these active ingredients, La Crème du Temps is also enriched with nourishing Apricot oil, energizing Ginseng, regenerating Calcium, and Shea Butter and Evening Primrose oil for their repairing properties. It treats your skin to a blend of natural active ingredients to provide pro-aging action – in a certified-organic formula!
You'll find all our hydrating and nourishing skincare products in our certified-organic moisturizers category.
COSMOS ORGANIC certified by Ecocert Greenlife according to COSMOS standard available at http://COSMOS.ecocert.com
Complete your ritual with
Le Booster Lift
Le Booster LIFT is designed to give more definition to facial contours, improve firmness, rehydrate and smooth the skin, thanks to a blend of carefully selected anti-aging active ingredients.