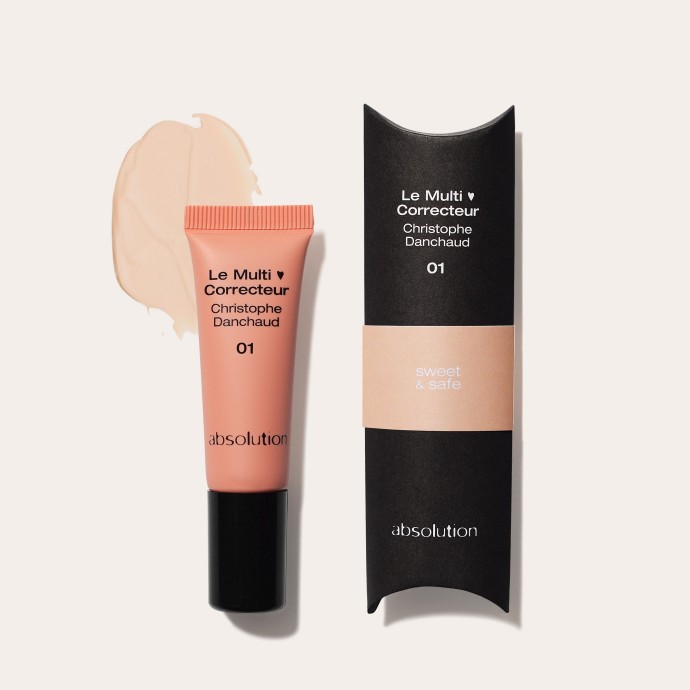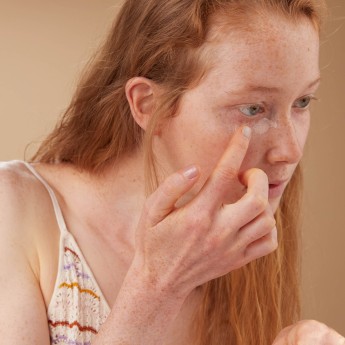 4.5
125 reviews
Le Multicorrecteur Christophe Danchaud
Concealer
It erases dark circles, diminishes redness, reduces the appearance of blemishes and imperfections, and brightens the complexion with its natural pigments. Rich in nourishing and antioxidant ingredients, Le Multicorrecteur illuminates your complexion while caring for your skin. 
See more
Evens out skin tone
Suitable for All skin moods
7 active ingredients with Honokiol, Silica, Cornflower, Green Coffee ...
Ingredient list
INGREDIENTS: AQUA/ WATER, GLYCERIN, ZINC OXIDE, DICAPRYLYL ETHER, POLYGLYCERYL-2 DIPOLYHYDROXYSTEARATE, DICAPRYLYL CARBONATE, CAPRYLIC/CAPRIC TRIGLYCERIDE, SILICA, POLYGLYCERYL-3 DIISOSTEARATE, COCOGLYCERIDES, HYDROGENATED CASTOR OIL, JOJOBA ESTERS, ORYZA SATIVA STARCH / ORYZA SATIVA (RICE) STARCH*, CENTAUREA CYANUS FLOWER WATER*, MAGNESIUM SULFATE, SIMMONDSIA CHINENSIS SEED OIL / SIMMONDSIA CHINENSIS (JOJOBA) SEED OIL*, HELIANTHUS ANNUUS SEED CERA / HELIANTHUS ANNUUS (SUNFLOWER) SEED WAX, PROPANEDIOL, PENTYLENE GLYCOL, ALUMINUM HYDROXIDE, COFFEA ARABICA SEED OIL / COFFEA ARABICA (COFFEE) SEED OIL*, SODIUM LAUROYL GLUTAMATE, TOCOPHEROL, POLYGLYCERIN-3, ACACIA DECURRENS FLOWER CERA / ACACIA DECURRENS FLOWER WAX, SODIUM PHYTATE, LYSINE, HONOKIOL, MAGNESIUM CHLORIDE, HELIANTHUS ANNUUS SEED OIL / HELIANTHUS ANNUUS (SUNFLOWER) SEED OIL, EUPHRASIA OFFICINALIS EXTRACT*, CHLORELLA VULGARIS EXTRACT, ALCOHOL MAY CONTAIN (+/-): CI 77891/ TITANIUM DIOXIDE, CI 77492/ IRON OXIDES, CI 77491/ IRON OXIDES, CI 77499/ IRON OXIDES"
*Ingrédients issus de l'agriculture biologique/Ingredients from organic farming
99% du total est d'origine naturelle 20% du total des ingrédients sont issus de l'agriculture biologique
Loved by our customers
4.5
125 reviews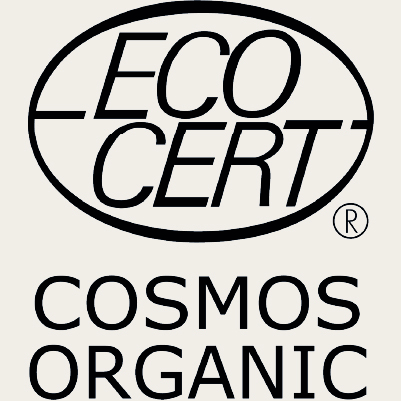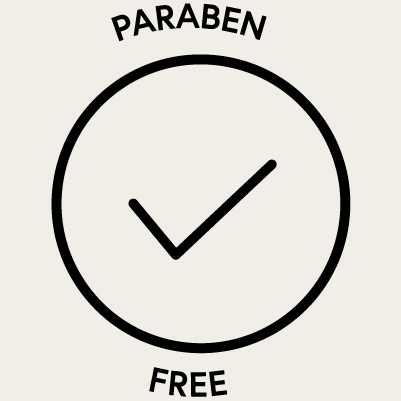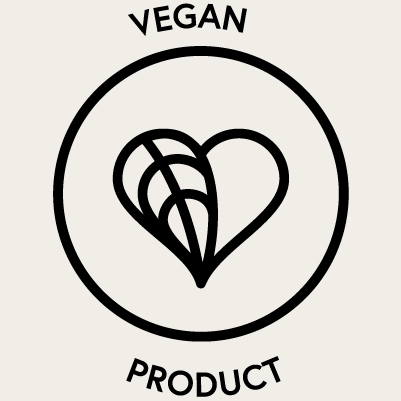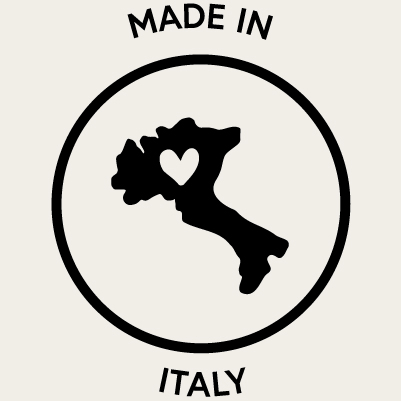 Vegan, Ecological and Natural, certified by Ecocert COSMOS Organic, Unisex, Made in Italy.
FREE OF
PEGs, Phtalates, Mineral oils, GMOs and synthetic fragrances.
Le Multicorrecteur is easy to apply with your fingertips, for adjustable coverage and a natural-looking finish. Take a rice grain-sized amount and warm it between your ring fingers, then pat onto areas that need coverage. Its smooth, creamy, nourishing formula can even be used instead of foundation if you just want a subtle touch of makeup.
The apricot shade of Le Multicorrecteur N°10 is ideal for hiding pigmented dark circles and dark spots, and for counteracting blue undertones. To add radiance to the complexion, Christophe Danchaud likes to apply it with a fingertip to the bridge of the nose, cheekbones, and middle of the forehead.
Follow with Le Multicorrecteur in the shade that matches your skin tone, or La Crème du Teint, depending on how much coverage you want. To set your makeup, finish with a dusting of La Poudre Christophe Danchaud, for a beautiful, velvety finish.
What is a concealer?
A concealer is a high coverage make-up product, which aims to conceal small imperfections on the face. It can be used with a foundation or on its own to provide coverage only in the desired areas, in order to keep a natural complexion.
How can I hide my dark circles using colorimetry?
In order to better conceal your imperfections, you can use colorimetry. This technique allows you to cancel out the colour of the imperfection by applying its complementary colour.
For example, for blue circles, we have created Le Multicorrecteur 10 in apricot tones, because orange is complementary to blue and will therefore erase your dark circles.
Are there any samples of Le Multicorrecteur available?
Unfortunately, we do not have samples of the different shades of Le Multicorrecteur but you can always come and see us in our shop in the 10th arrondissement of Paris or visit one of our retailers to find the shade that suits you. Can I use it if I am pregnant? Yes, there are no concerns about Le Multicorrecteur because it does not contain essential oils.
Can I use it if I am pregnant or breastfeeding?
Yes, absolutely. Le Multicorrecteur does not contain any essential oils.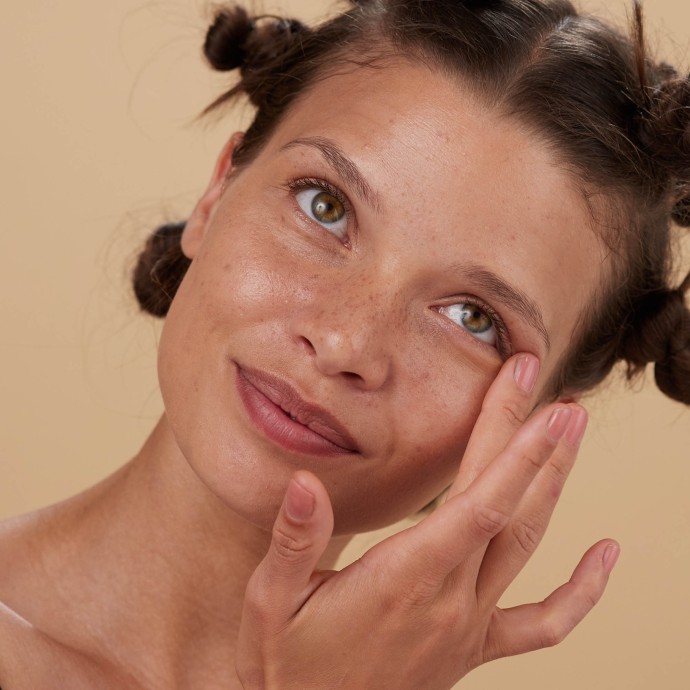 7 Active ingredients

Honokiol
Honokiol is an active ingredient derived from Magnolia and is famous in Eastern medicine for its antioxidant properties.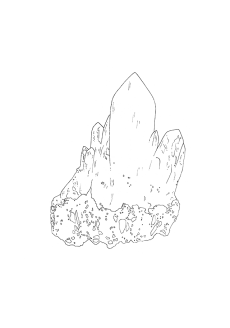 7 Active ingredients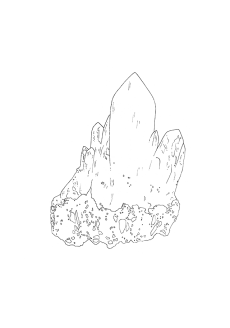 Silica
Silica is perfect for minimizing the appearance of pores and setting makeup.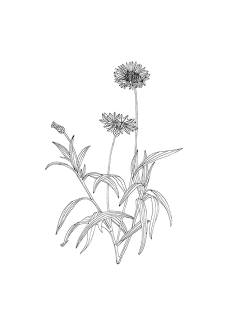 7 Active ingredients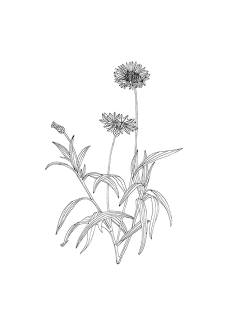 Cornflower
The hydrosol obtained from this plant with blue or mauve flowers has long been known as a cure-all. Used in eye compresses, it helps to soothe and repair tired, irritated or allergy-prone eyes. It is also known to tone the skin.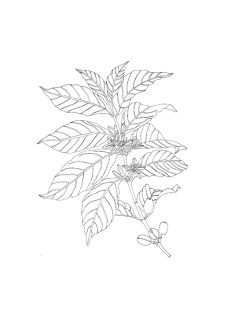 7 Active ingredients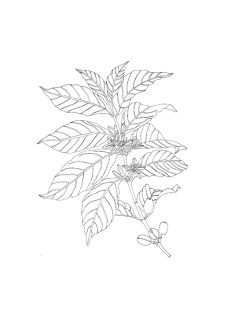 Green Coffee
With its draining and lipolytic action, it helps to prevent puffiness and swelling below the eyes.

7 Active ingredients

Chlorella
This freshwater microalga works to rebuild collagen and restore density to connective tissues. It also helps to firm the eye area and combat redness and dark circles.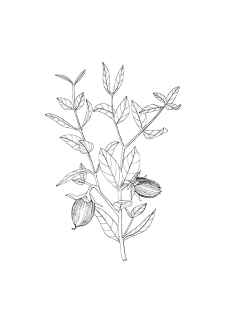 7 Active ingredients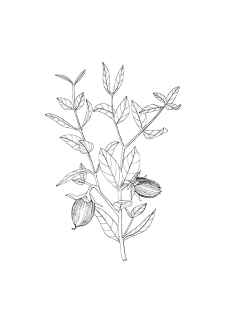 Jojoba
Both calming and softening, this easily absorbed oil sinks into the skin without leaving a greasy feel. It protects against dryness and wrinkles by slowing water loss from skin cells. It helps to rebalance the skin and control sebum production, protects and softens, and is suitable for sensitive skin. With regenerating and anti-aging benefits, it works to maintain skin elasticity and suppleness (activates elastin metabolism) and smooth and firm the skin.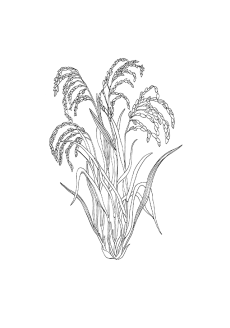 7 Active ingredients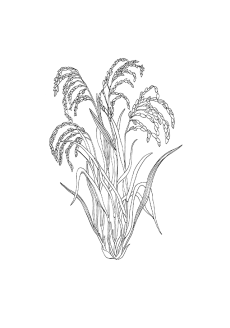 Rice Bran oil
This oil contains a multitude of antioxidant molecules and is known to help protect skin against aging and environmental aggressions, thanks to its high concentration of Vitamin E and essential fatty acids. Both calming and soothing, it leaves skin feeling supple, comfortable and elastic. It is also known to promote microcirculation.
The average score of Le Multicorrecteur Christophe Danchaud is 4.5 out of 5 after the 125 experience feedbacks gathered from our clients.
For each review, you will collect 20 points, which can be converted into a €1.40 voucher!
Now you can wear makeup and care for your skin at the same time! Absolution's Sweet & Safe makeup range was co-created by Absolution and celebrity makeup artist Christophe Danchaud. It comprises products for the face, lips and eyes designed not just to beautify, but to protect too! Perfect for all skin types, this collection combines color and care in natural, organic formulas that are free from controversial ingredients and deliver professional-looking results.
Rich in natural and certified-organic ingredients, Le Multicorrecteur is a concealer that visibly diminishes the appearance of dark circles, minor blemishes and redness, while caring for your skin. It evens, illuminates, and helps to protect your skin all day long!
And we have even more reasons to be proud of this addition to our Sweet & Safe range as Le Multicorrecteur won an Elle International Beauty Award in the "Coups de Cœur France" (France's beauty crush) category !
A natural effect on the skin
Le Multicorrecteur doesn't make your skin feel tight, and it doesn't have a cakey effect either! All it leaves on your skin is an ultra-natural finish. The natural, certified-organic, vegan formula was designed to work with all skin types and moods – and that includes skin that's feeling sensitive! A tiny amount is all you need to conceal redness, dark circles and imperfections, and to lighten shadowed areas. The texture is easy to blend, and helps your makeup to last longer.
Le Multicorrecteur is available in six shades, to enhance and even out all different skin tones. The beautifying apricot shade (N°10) is ideal for counteracting blue tones in dark circles, and can be used before applying the shade that matches your skin tone.
Rich, natural active ingredients
Both makeup and skincare, Le Multicorrecteur offers adjustable coverage, so it can be tailored to your needs and desires. And because it boasts nourishing, hydrating and soothing properties, it cares for your skin too. At the heart of the formula, you'll find:
- Chlorella, a freshwater microalga that works to combat redness and dark circles. A true collagen booster, it helps to restore skin density and firm the skin around the eyes.
- Jojoba oil, which has so many benefits, you could almost call it a miracle oil! It protects, improves suppleness, regenerates, regulates, and so much more... Plus, it's compatible with all skin types, even the most sensitive.
- Cornflower hydrosol, to soothe and repair tired, irritated, and allergy-prone eyes. This floral water has long been famed for its benefits for the eyes, and enables Le Multicorrecteur to fight dark circles by providing both skincare and makeup benefits.
- Silica, of 100% natural mineral origin, perfect for minimizing the appearance of pores and setting makeup. Silica has a mattifying effect and gives a velvety finish.
- Honokiol, an active molecule derived from the magnolia plant and used for centuries in Oriental medicine. It acts as an antioxidant, protecting skin cells against environmental aggressors and oxidative stress.
- Green Coffee, with draining properties, to reduce puffiness in the eye area.
- Rice Bran oil, rich in Vitamin E and essential fatty acids, to improve skin suppleness, comfort and elasticity.
These natural active ingredients are known for their exceptional properties, and work together in synergy to provide both skincare and makeup benefits.
Complete your ritual with
La Poudre
After applying Le Multicorrecteur, remember to set your makeup with a loose setting powder. La Poudre is an essential step in any face makeup routine. It mattifies, illuminates and evens out the complexion, while helping your face makeup stay put all day.