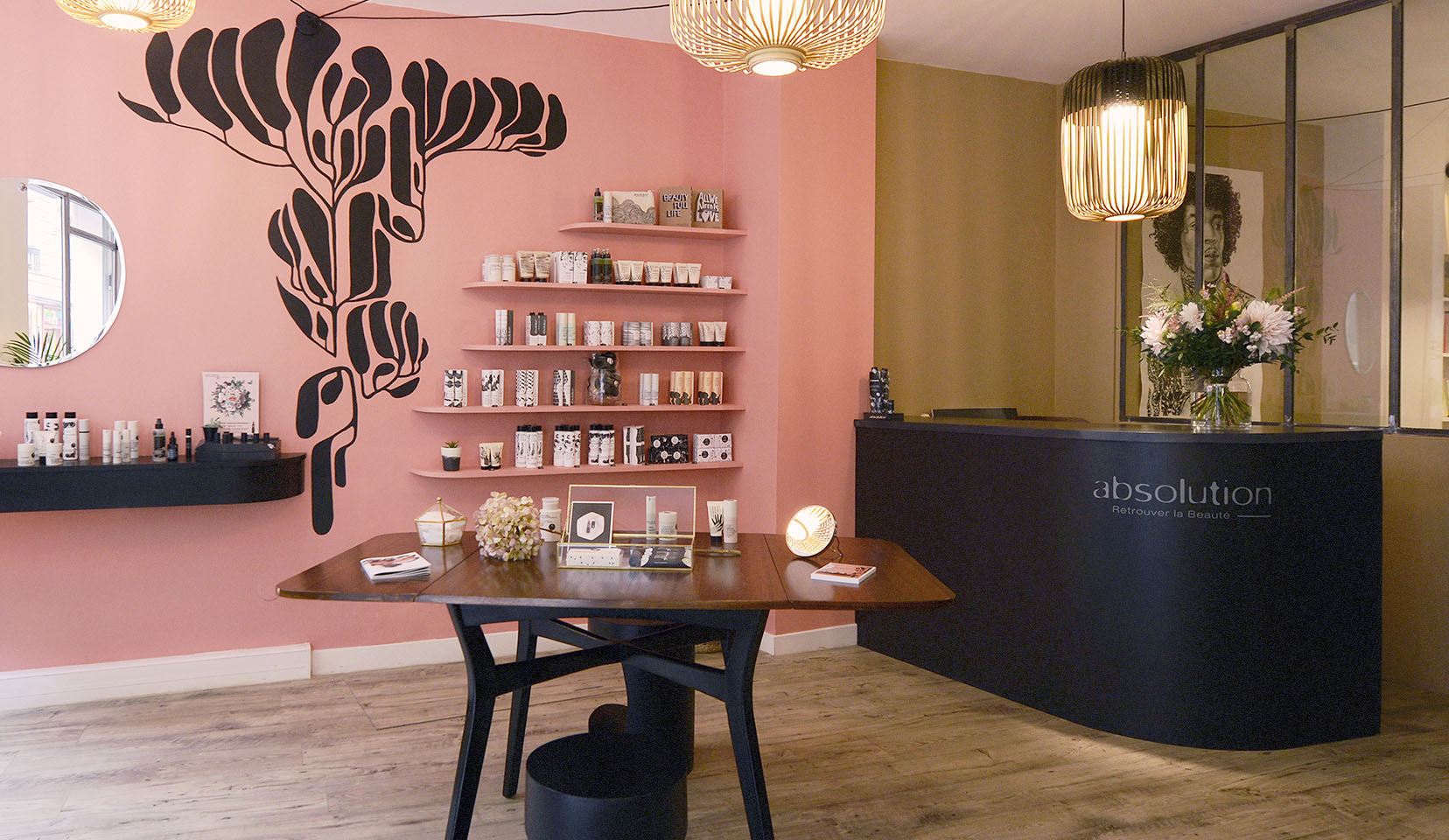 The Shop
Absolution welcomes you to its Maison in the heart of Paris, near the Canal Saint-Martin. Here you'll find our boutique, treatment room, workshop area and offices. You can (re)discover our range of certified-organic skincare and bodycare, take a look at our Sweet & Safe makeup range, developed in partnership with Christophe Danchaud, learn about our Mix & Match method, or entrust your skin to the expert hands of Elodie, Julia and Kateline. Beauty is such a beautiful thing to share…
Absolution offers a different approach to beauty, aimed at all those for whom Effectiveness, Honesty, Ecology and Creativity are not simply marketing concepts. We love to meet our customers, and we want the Maison Absolution to be a place where people like to pop in – and maybe even stay for a chat! Helping you to achieve and maintain beautiful, healthy skin is our small contribution to making the world a better place. Welcome to chez nous!
Opening hours:
Monday to Saturday: 10:30 am to 7 pm
Wednesday: 11 am to 7 pm
Tel: +33 (0)1 40 18 36 94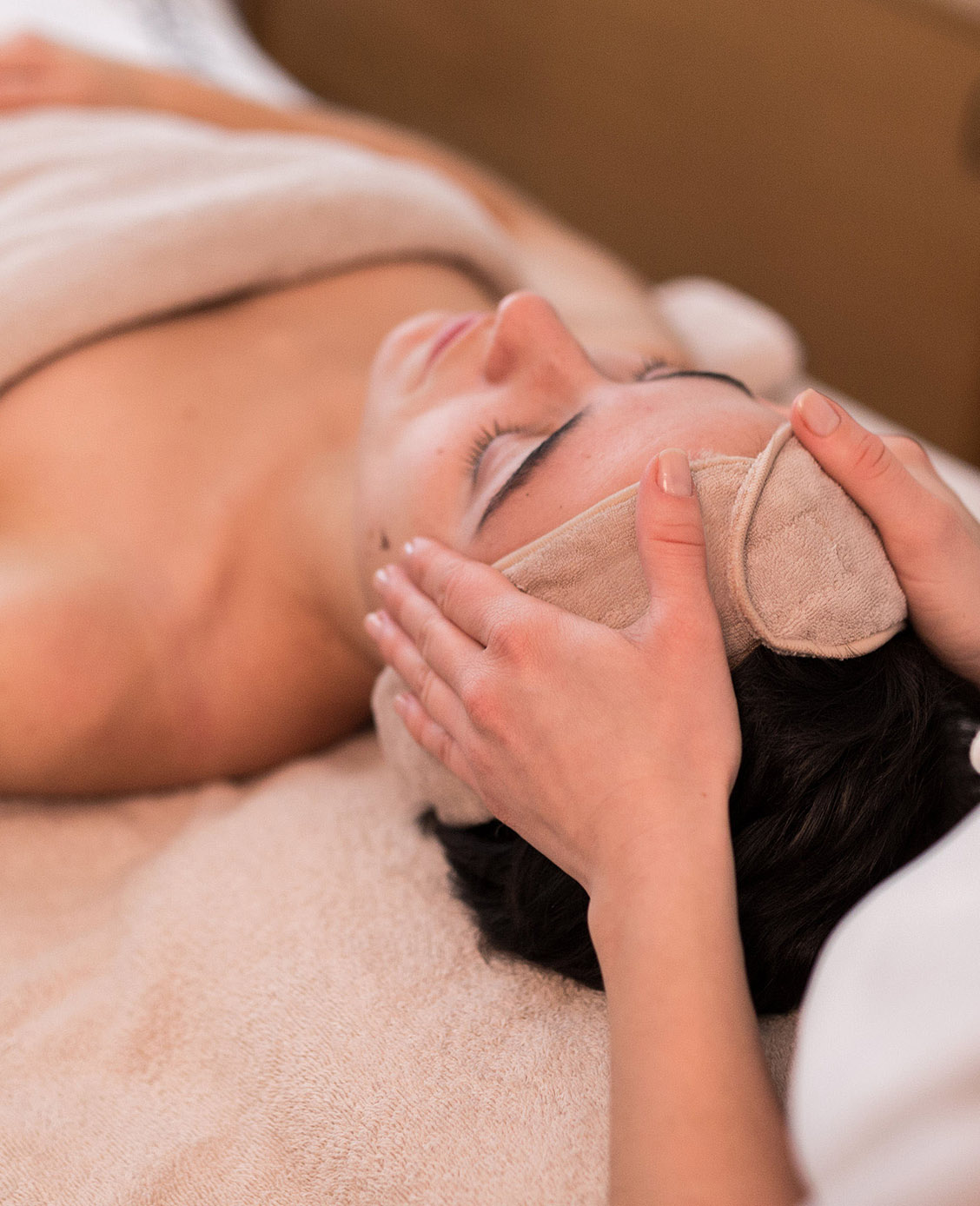 Le Soin Re-Start (Energizing Body Treatment)
75 min • €110
Ideal every 28 days or when there's a change in season, the Re-Start treatment works to cleanse cells, boost lymphatic circulation, detoxify the skin, harmonize energies and reenergize the mind. The unique treatment protocol combines relaxing manual techniques (stretching, foot reflexology and lymphatic drainage) with breathing techniques and enveloping movements, for a feeling of complete well-being.
The first phase of this treatment involves using a soft silk brush to stimulate the movement of fluids (lymph and blood). The second phase consists mainly of active manual techniques, to energize and firm. After the treatment, the client feels relaxed. Their skin feels soft, moisturized and firmer. Their mind feels lighter, their body energized.
Le Soin Re-Lax (Relaxing Body Treatment)
75 min • €110
The Re-Lax body treatment stimulates key energy points for a moment of deep relaxation for both the body and mind. The treatment protocol includes relaxing manual techniques, a foot massage (an effective way to combat stress, as pressing on certain areas of the arch of the foot can release stress and have a deeply relaxing effect on the mind), and a scalp massage (without using oils) inspired by traditional Japanese medicine, which aims to harmonize the body's energy and deeply soothe the mind. 75 minutes of pure relaxation to let the body unwind, and leave it feeling light and absolutely relaxed.
Le Soin Re-Sculpt (Resculpting Body Treatment)
75 min • €110
The Re-Sculpt treatment consists of two parts. First, the therapist uses a suction cup to reproduce the "pinch and roll" manual technique, which breaks up adipocyte (fat) cells so that they become less visible. This technique is inspired by cupping therapy – an ancient technique that goes back over 3,000 years, and was used in the past to relieve rheumatism.
Next, the therapist performs a lymphatic drainage massage, applying pressure gently and slowly on the front and back of the body to improve lymphatic circulation, support lymphatic renewal, optimize the elimination of waste, and improve the drainage of tissues.
The combination of these two techniques leaves the body feeling lighter, detoxified, and sculpted, and releases all the excesses and heaviness that have built up over time so that the body feels completely "together." This treatment promotes drainage, and offers refining and pro-aging benefits.
The Sweet & Safe Looks
45 min • €20 or €40
Do you want to learn new makeup techniques? Our Sweet & Safe Looks are just what you need! You will get to try our organic makeup range, created with French makeup artist Christophe Danchaud, and learn new makeup techniques. Two options: €20 for a quick makeup look after your facial, or €45 for a complete makeup, perfect for an important event!