Our founder, Isabelle Carron
"For several years, I have worked as a Creative Director, and continued in this role within my own agency. This experience enabled me to work for various cosmetic and fragrance brands. But each time, I felt there was something missing… They seemed to lack sensitivity and sincerity. They needed to be more demanding, to have an aesthetic that would break with conventional codes. Maybe they just needed more freedom? But I was also never really satisfied with the products I bought – and neither was my skin. I knew it was possible to create skincare products that offered all I wanted from a brand I could love: one that was effective, natural and honest, with a soul… "

And so, drawing on my experience and my passion for botany, I decided to create this brand (and a new life!) myself. That's how, in September 2009, surrounded by wonderful, talented people and working with a small but cutting-edge laboratory, Absolution was born. Since then, Absolution has offered a different approach to beauty, aimed at all those for whom Quality, Effectiveness, Honesty, Ecology and Creativity are not simply marketing concepts. We love to create effective, attractive products that bring a little beauty into our lives. Helping you to achieve and maintain beautiful, healthy skin is our small contribution to making the world a better place."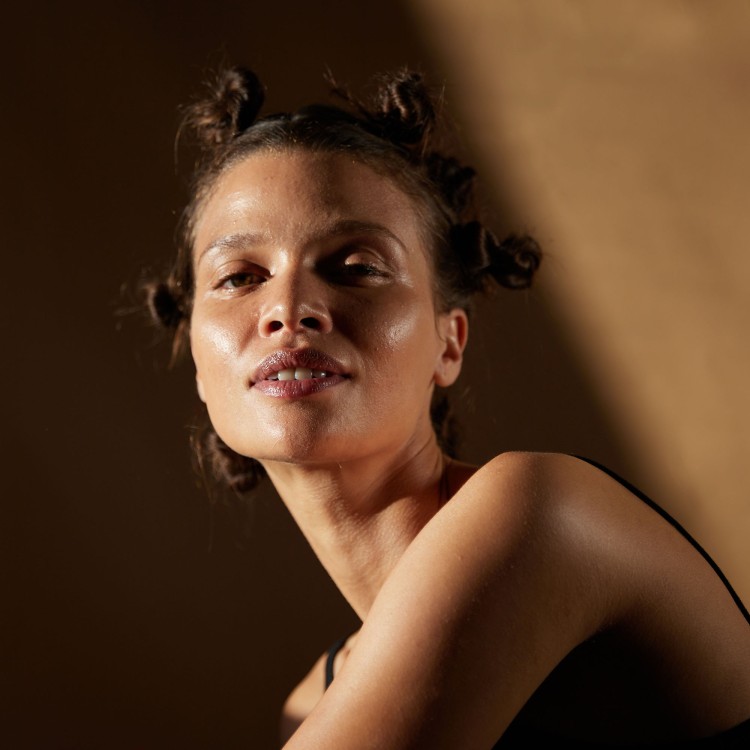 About us
The certified-organic Absolution range is designed to restore, maintain and protect the skin's natural ecosystem, to help keep it in optimum condition. Our formulas work to rebalance stressed skin and provide the most effective nutrients and antioxidants to slow the effects of time. Working in bio-affinity with the skin, they deliver visible results from the very first applications. Absolution products work to erase the dirt and grime of our urban lifestyles. They let you rediscover your skin's original beauty by helping to restore its natural ecosystem and bring it back to its optimum condition.
Developed from certified-organic or wild plant extracts, minerals and vitamins, Absolution's formulas combine delicate textures with subtle scents, ease of use and pure performance.
Chemicals may try to imitate nature, but never quite succeed… That's why Absolution has always focused on natural ingredients, to offer even better results than conventional products while respecting your skin, your health and the planet.
Our mission
The objective of Absolution is both simple and wonderfully complex: to Regain Beauty! It's about rediscovering beauty in the world around us, deep within us, and even in your reflection in the morning.
Beauty is everywhere: it's in the flower placed in a vase on your mantelpiece, in the morning light that flickers on the surface of your tea, in the hand placed gently on your shoulder and, of course, in the texture of your skin – that intimate interface between you and the world. And so we set ourselves a mission: to help you rebuild your skin when it's damaged, enhance your skin when it loses its glow, or simply to let you look at the world – and your beauty – with new eyes.
« Do what you say
and say what you do. »
Our commitment
It may sound easy, but few brands set themselves such constraints. We do everything to keep the promises we make. The products we create are formulated to do more than just satisfy you; we want them to amaze you! Creating a brand is a huge responsibility. There are already so many out there! And if you're going to create what already exists, that's just copying. Our products are unique, just like our identity. And yet we think in the same way as many of you. We want to make products without damaging our ecosystem, to protect the living world, and to seize the day, every day. So we're doing our bit, one step at a time. Our products contain over 99% naturally derived ingredients and over 50% certified-organic ingredients. We use airless packaging to protect the formulas and avoid using preservatives. Our packaging is made with recycled paper and printed with vegetable inks. Nearly all our products are made in France. We're not perfect, but we're getting better every year.