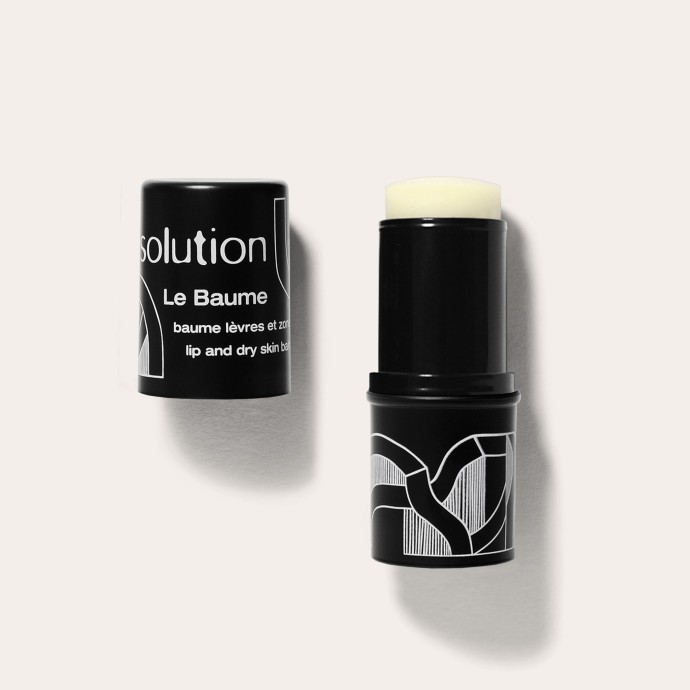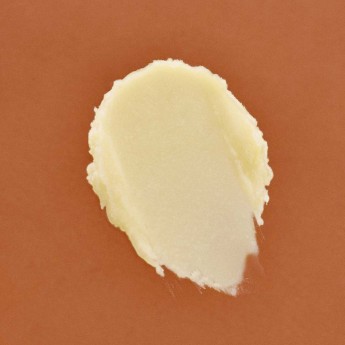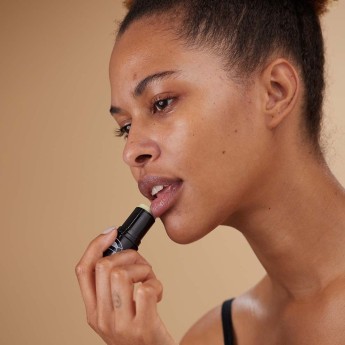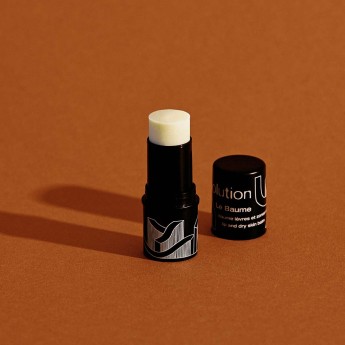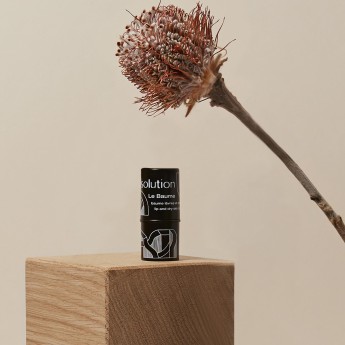 4.7
56 reviews
Le Baume
Repairing balm for lips & dry patches on the face
A balm for your lips and dry patches on the face. Le Baume nourishes and repairs, to keep your skin feeling beautifully comfortable. New: vegan formula!
See more
Nourishes, Repairs, Soothes
Suitable for All skin moods
15 active ingredients with Sesame, Carnauba wax, Shea Butter, Castor Oil ...
Ingredient list
INGREDIENTS (6756-1.16) : SESAMUM INDICUM (SESAME) SEED OIL*, BEHENYL ALCOHOL, COPERNICIA CERIFERA CERA (COPERNICIA CERIFERA (CARNAUBA) WAX)*, SQUALANE, BUTYROSPERMUM PARKII (SHEA) BUTTER*, RICINUS COMMUNIS (CASTOR) SEED OIL*, C10-18 TRIGLYCERIDES, PERILLA OCYMOIDES SEED OIL*, JOJOBA ESTERS, ARGANIA SPINOSA KERNEL OIL*, MACADAMIA INTEGRIFOLIA SEED OIL*, RUBUS IDAEUS (RASPBERRY) SEED OIL*, SIMMONDSIA CHINENSIS (JOJOBA) SEED OIL*, TOCOPHEROL, POLYGLYCERIN-3, BISABOLOL*, CITRUS AURANTIUM DULCIS (ORANGE) PEEL OIL*, CITRUS LIMON (LEMON) PEEL OIL*, HELIANTHUS ANNUUS (SUNFLOWER) SEED OIL, ACACIA DECURRENS FLOWER CERA (ACACIA DECURRENS FLOWER WAX), HELIANTHUS ANNUUS SEED CERA (HELIANTHUS ANNUUS (SUNFLOWER) SEED WAX), CITRUS AURANTIUM AMARA (BITTER ORANGE) LEAF/TWIG OIL*, CORIANDRUM SATIVUM (CORIANDER) FRUIT OIL*, ZINGIBER OFFICINALE (GINGER) ROOT OIL*, PELARGONIUM GRAVEOLENS OIL*, CALENDULA OFFICINALIS FLOWER EXTRACT*, EUGENIA CARYOPHYLLUS (CLOVE) BUD OIL*, LIMONENE***, LINALOOL***, CITRAL***, EUGENOL***, GERANIOL***, CITRONELLOL***    
* Ingredients from organic farming
*** Natural constituents of essential oils
100% of the total ingredients are from natural origin
67% of the total ingredients are from organic farming
Loved by our customers
4.7
56 reviews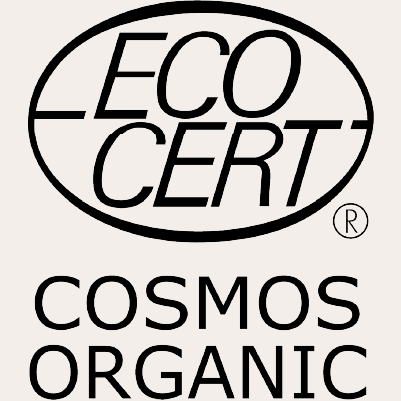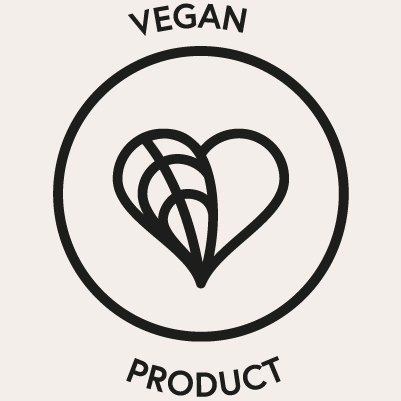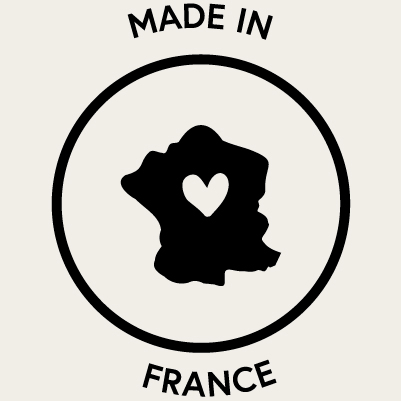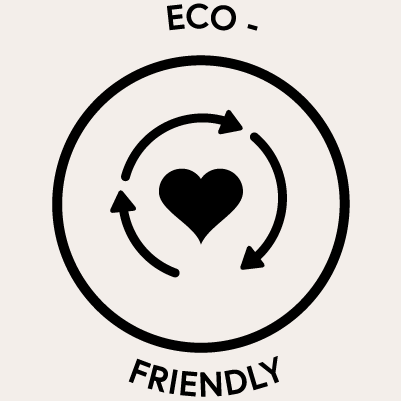 Ecological and Natural, certified organic by Ecocert Greenlife, Unisex, Made in France.
0%
PEGs, PHTALATES, MINERAL OILS, GMOs, AND SYNTHETIC FRAGRANCES.
Apply to your lips as often as you like, all year round. Use it on the sides and tip of your nose to relieve dry skin. You can even dab it onto your cheekbones – it will give your cheeks a glow!
Le Baume can be used to prevent dryness, or as soon as the first signs of dryness appear.
Why use a lip balm?
A delicate area sensitive to temperature changes, the skin of the lips is thin and sensitive. It is particularly fragile because it does not produce melanin and does not contain sebaceous glands or sweat glands to protect itself from external aggressions such as the cold, wind or sun. In order to avoid chapping and tightness of the lips, a balm should be applied to protect and repair them.
What justifies the price?
In addition to its natural active ingredients, Le Baume contains 7.9 grams of product, twice as much as the average lip balm. So you're guaranteed to enjoy it for the longest time!
Can I use it if I am pregnant or breastfeeding?
Le Baume contains essential oils. Even though the amount used daily is very small, each pregnancy is unique and it is best to ask your doctor for advice and to provide him/her with the list of ingredients of the product in order not to take any risks.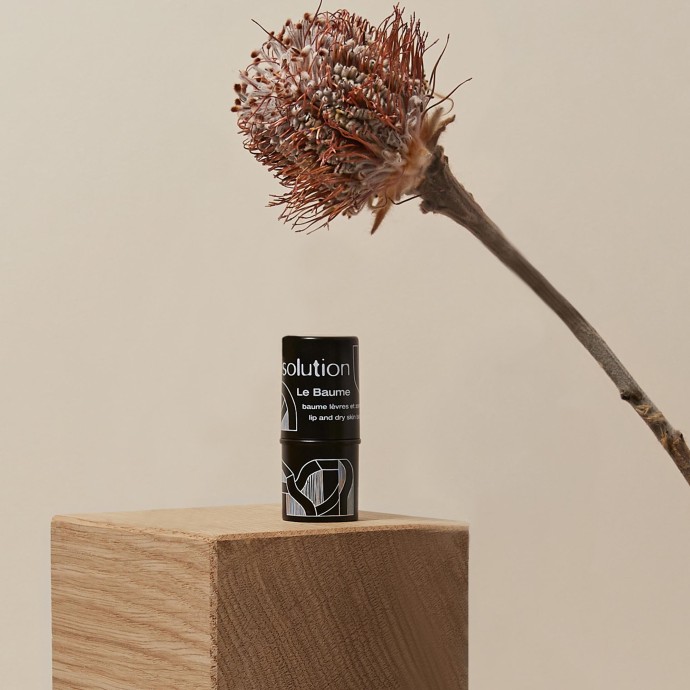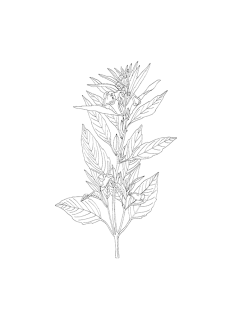 15 Active ingredients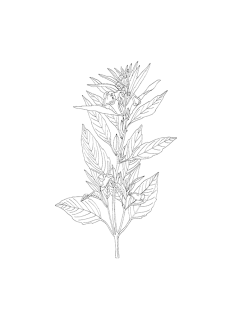 Sesame
Rich in fatty acids, this oil helps to regenerate skin and soothe irritations. It contains many natural antioxidants (vitamin E, lecithin and sesamolin), which help to protect cells from oxydation, therefore preventing the early signs of skin aging. It's also an excellent oil for sensitive and reactive skin that seek comfort.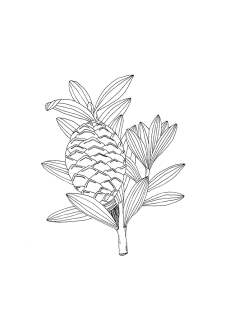 15 Active ingredients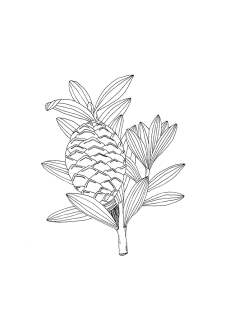 Carnauba wax
Carnauba wax (Copernica Cerifera) is entirely natural and comes from Brazil.
It has filmogenic properties and is mainly used in makeup products, especially in lipsticks and mascara, because it stiffens the formula without hardening it, and makes it more resistant to heat.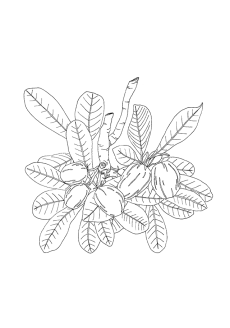 15 Active ingredients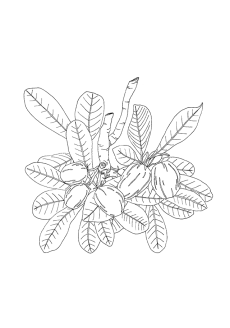 Shea Butter
With moisturizing and repairing properties, shea butter helps to combat skin aging, prevent stretch marks and protect the skin. It softens all skin types, even the most sensitive, relieves itching and irritation, helps to diminish stretch marks and promotes healing. It even protects against sun damage!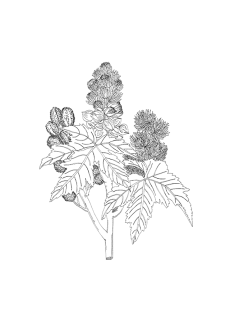 15 Active ingredients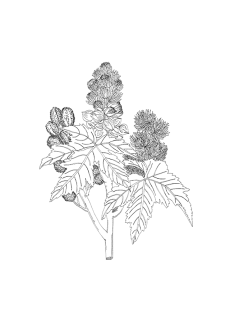 Castor Oil
Extracted from castor seeds (Ricinus Communis), it is fortifying and does wonders on the nails, lashes, eyebrows and hair (when applied onto the scalp).
It is also mainly used in makeup products because it gives a natural glossy finish and enables pigments dispersion. Castor seed oil also has nourishing and repairing properties, which makes it a great ingredient for the lipcare products!

15 Active ingredients

Sunflower oil
Rich in omega-6, Sunflower oil is perfect to fight dryness and skin dehydration. It slows down water loss,  plumps the skin and helps to maintain its elasticity and suppleness.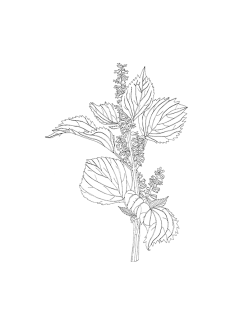 15 Active ingredients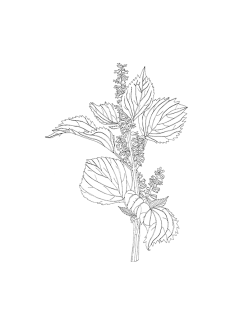 Perilla
Native to the Middle East, this medicinal plant yields an oil with incredible nourishing properties, rich in omega 3 and 6. It moisturizes, repairs, and rapidly soothes irritated skin and lips.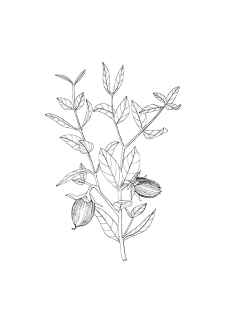 15 Active ingredients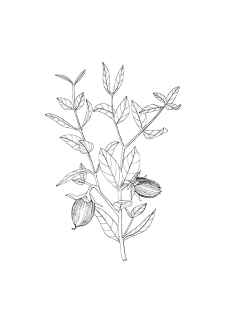 Jojoba
Both calming and softening, this easily absorbed oil sinks into the skin without leaving a greasy feel. It protects against dryness and wrinkles by slowing water loss from skin cells. It helps to rebalance the skin and control sebum production, protects and softens, and is suitable for sensitive skin. With regenerating and anti-aging benefits, it works to maintain skin elasticity and suppleness (activates elastin metabolism) and smooth and firm the skin.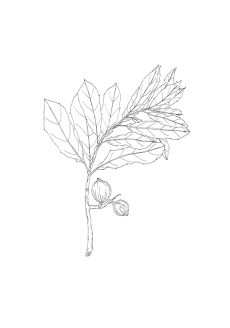 15 Active ingredients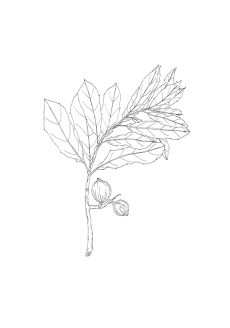 Macadamia
Restructures, nourishes, protects and soothes skin and lips.
Macadamia oil is extracted from cold-pressed macadamia nuts and highly recommended for fragile and dry skin and lips. It's also a great preventive treatment to avoid stretch marks during pregnancy.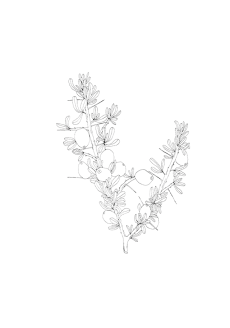 15 Active ingredients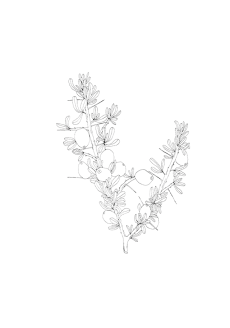 Argan Oil
Rich in Vitamin E and omega 3 fatty acids, its oil helps to restore the skin's hydrolipidic film and increases the supply of nutrients to skin cells, to slow down the effects of aging.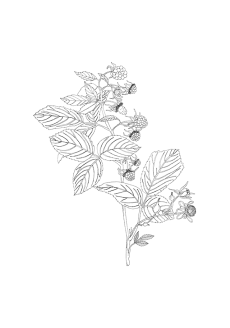 15 Active ingredients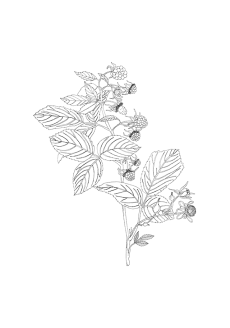 Raspberry Seed Oil
Rich in omega 3, omega 6 and Vitamin E, it helps to fight the effects of aging and keep skin supple and radiant.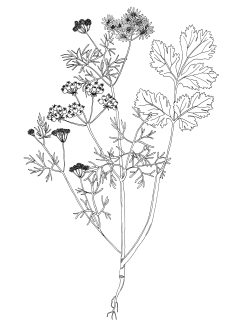 15 Active ingredients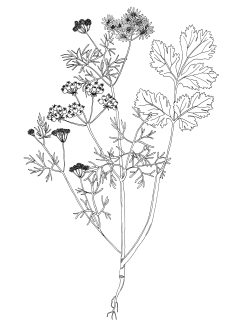 Coriander (essential oil)
Extracted from coriander seeds, it is known to promote a healthy digestion. It is also a toning and purifying active ingredient ideal for blemish-prone skin.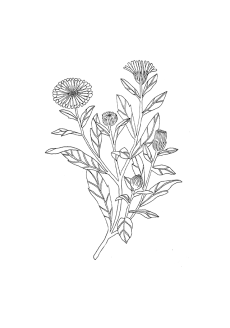 15 Active ingredients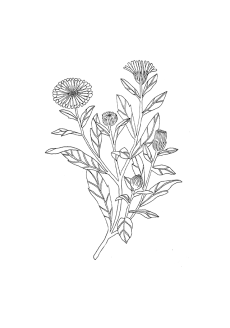 Calendula
The extract taken from this medicinal flower is known for its softening and healing properties.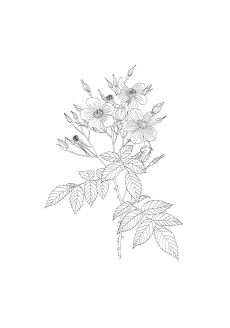 15 Active ingredients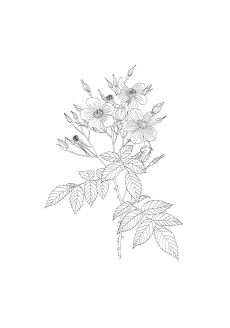 Rosehip extract
Rich in polyunsaturated essential fatty acids, it has a regenerating and antioxidant action.

15 Active ingredients

Ginger
Ginger is a medicinal plant that has been used for thousands of years. One of its main benefits in cosmetics is its anti-inflammatory effect, which helps to reduce the appearance of acne, eczema, and other inflammatory skin conditions.
Ginger can also help soothe irritated skin and reduce redness. Its powerful antioxidant properties help prevent damage caused by free radicals, which damage skin cells and accelerate the appearance of premature aging signs such as wrinkles and age spots. Ginger is also an excellent natural exfoliant. Regular use of skincare products containing ginger can help remove dead skin cells, improve skin texture, and reduce the appearance of enlarged pores.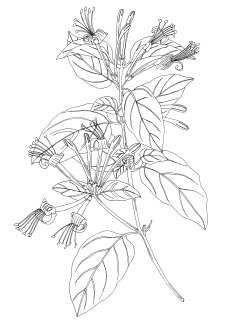 15 Active ingredients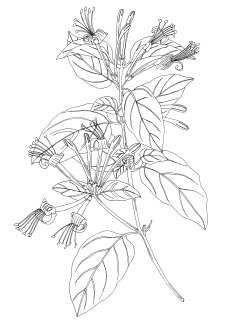 Petit Grain Bigarade (EO)
The essential oil of Petit Grain Bigarade is obtained from the leaves and branches of Citrus aurantium, also known as bitter orange. This essential oil is used in aromatherapy for its calming and relaxing properties on the nervous system, as well as its regulating properties on the skin, making it useful for oily and acne-prone skin. It can also help reduce the appearance of scars and stretch marks.
The average score of Le Baume is 4.7 out of 5 after the 56 experience feedbacks gathered from our clients.
For each review, you will collect 20 points, which can be converted into a €1.40 voucher!
Your lips and face are the parts of your body most exposed to environmental aggressors. The sun, wind and cold can dry out your skin, and sometimes you need a little extra help, in addition to your usual skincare routine. Some areas of the face, such as the lips, cheekbones and nose, are particularly fragile, and the skin there tends to dry out faster. That's when you need a targeted solution for chapped, sensitive lips and dry patches.
At Absolution, we know that it's not enough to just hydrate these fragile areas. They need long-lasting, deep-acting nourishing and repairing care. That's why we developed Le Baume – a balm rich in natural active ingredients with excellent repairing and protective properties, which leave an "anti-dryness" film on the skin. This nourishing and repairing formula delivers supreme, long-lasting comfort, thanks to a blend of natural ingredients.
- Perilla Oil, derived from a medicinal plant, is rich in omega-3 and omega-6 fatty acids. Ideal for lips and irritated skin in need of a fast-acting calming solution, it nourishes deep down, repairs, and soothes.
- Raspberry Seed Oil is rich in omega 3, omega 6 and Vitamin E. It helps to fight the effects of aging and keep skin supple and radiant.
- Calendula Extract is known for its softening and healing properties.
These three nourishing and repairing ingredients are combined with carefully selected botanicals to complete this dryness-fighting blend: Sesame, Jojoba, Sunflower, Macadamia, Argan and Castor oils; Shea Butter, soothing Bisabolol, Carnauba and Acacia waxes, olive-derived Squalane and essential oils of Lemon, Sweet Orange, Smallgrain Bigarade, Coriander, Ginger and Clove.
Le Baume is one of those products that soon becomes a beauty essential. It deeply nourishes the lips and dry patches, protects your skin.
COSMOS ORGANIC certified by Ecocert Greenlife according to COSMOS standard available at https://cosmetiques.ecocert.com.
Adults and teenagers use only.
Complete your ritual with
Le Mat
To make the application of your lipstick even more pleasant, apply Le Baume before your Mat lipstick or anyone of your choice.
You might like these articles