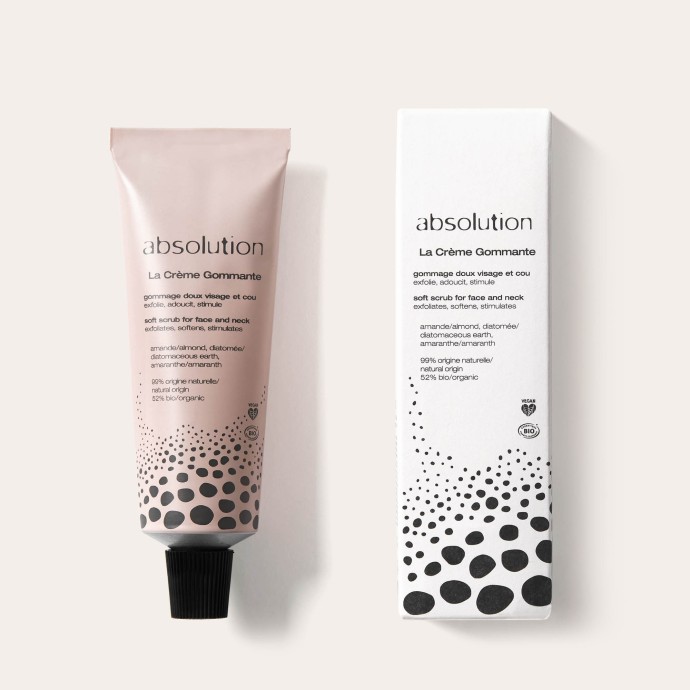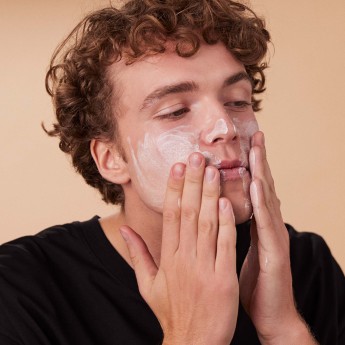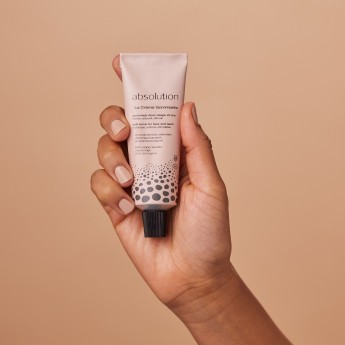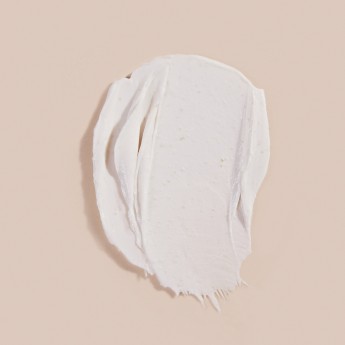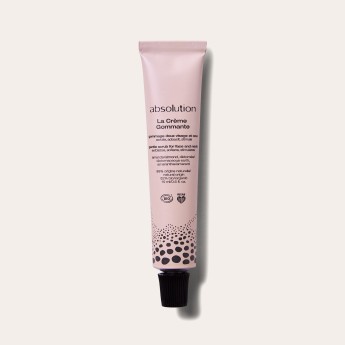 4.8
146 reviews
La Crème Gommante
Gentle face and neck scrub
Lack of radiance, blemishes, dull skin, loss of firmness... Your skin needs some exercise! The microgranules in La Crème Gommante work to stimulate your skin and help boost its elimination and repair mechanisms.
See more
Exfoliates, Illuminates
Suitable for All skin moods
7 active ingredients with AHAs, Aloe Vera, Almond, Amaranth ...
Ingredient list
INGREDIENTS (W090.06) : AQUA (WATER), HELIANTHUS ANNUUS HYBRID OIL*, GLYCERIN, GLYCERYL STEARATE, DIATOMACEOUS EARTH, BENTONITE, PRUNUS AMYGDALUS DULCIS FRUIT EXTRACT*, ALCOHOL**, CITRUS AURANTIUM AMARA (BITTER ORANGE) FLOWER WATER*, BENZYL ALCOHOL, CORYLUS AVELLANA (HAZEL) SEED OIL*, SODIUM STEAROYL GLUTAMATE, PARFUM (FRAGRANCE), AMARANTHUS CAUDATUS SEED EXTRACT*, ROSA CANINA SEED EXTRACT*, ALOE BARBADENSIS LEAF JUICE POWDER*, LEVULINIC ACID, VACCINIUM MYRTILLUS FRUIT EXTRACT, CITRUS LIMON PEEL OIL*, TOCOPHEROL, HIBISCUS SABDARIFFA FLOWER EXTRACT*, SODIUM LEVULINATE, LITSEA CUBEBA FRUIT OIL*, SACCHARUM OFFICINARIUM (SUGAR CANE) EXTRACT, DEHYDROACETIC ACID, CORIANDRUM SATIVUM (CORIANDER) SEED OIL, CITRUS AURANTIUM DULCIS (ORANGE) FRUIT EXTRACT, CITRUS LIMON (LEMON) FRUIT EXTRACT, ZINC PCA, ACER SACCHARUM (SUGAR MAPLE) EXTRACT, ROSMARINUS OFFICINALIS (ROSEMARY) LEAF EXTRACT*, SODIUM HYDROXIDE, LIMONENE***, LINALOOL***, CITRAL***, CITRONELLOL***, GERANIOL***
* Ingredients from organic farming
** Made using organic ingredients
*** Natural constituents of essential oils
99% of the total ingredients are from natural origin, 52% of the total ingredients are from organic farming
Loved by our customers
4.8
146 reviews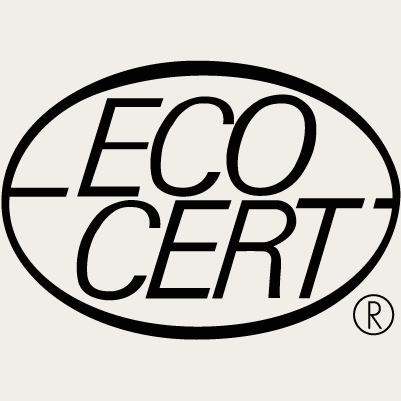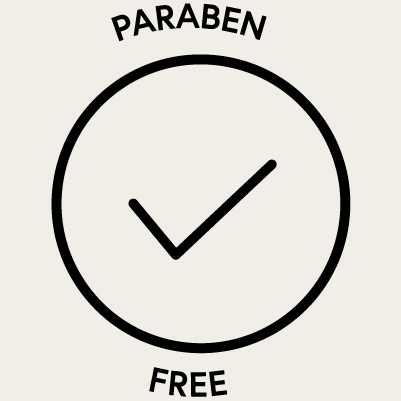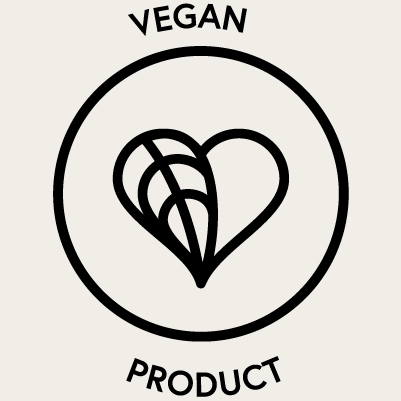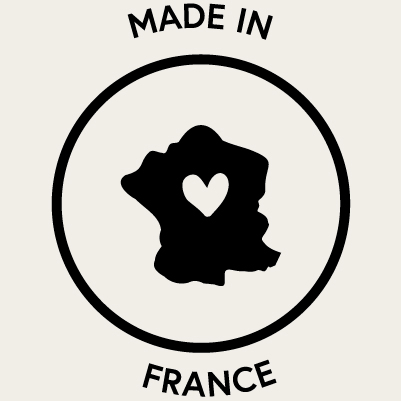 Vegan, Ecological and Natural, certified organic by Ecocert Greenlife, Unisex, Made in France.
0%
PEGs, PHTALATES, MINERAL OILS, GMOs, AND SYNTHETIC FRAGRANCES.
Apply La Crème Gommante to clean, wet face and neck.
Leave on the skin for a few minutes to let the fruit acids eliminate any dead cells. Then massage gently with circular movements over the sides of the nose, chin, cheeks, forehead and neck. If your skin is sensitive, there's no need to massage the cream over your face. Rinse well with clean water.
For normal, combination and oily skin, use once a fortnight. For sensitive, reactive and mature skin, use once a month.
La Crème Gommante is suitable for all skin types, and ideal for prepping skin before applying Le Soin Repulpant or Le Soin Purifiant. Parfaite en étape préalable au Masque Velours Repulpant ou au Masque Pureté Détoxifiant.
For which skin type is La Crème Gommante most suitable?
It is ideal for all skin types, even the most sensitive, due to its micro-grains that will gently exfoliate your skin. You can also use it if you find that your complexion is dull and lacks radiance.
How often should I use it?
Once every 7-10 days for normal, combination or oily skin is enough; twice a month for sensitive, reactive and mature skin.
Why should I exfoliate my skin?
A scrub eliminates the dead cells present on the surface of the skin. It refines the texture of the skin, stimulates cell renewal and allows a better effectiveness of the skincare applied afterwards, such as a mask for example.
Can I use it if I am pregnant or breastfeeding?
La Crème Gommante contains essential oils. Even though the amount used daily is very small, each pregnancy is unique and it is best to ask your doctor for advice and to provide them with the list of ingredients of the product in order not avoid any risk.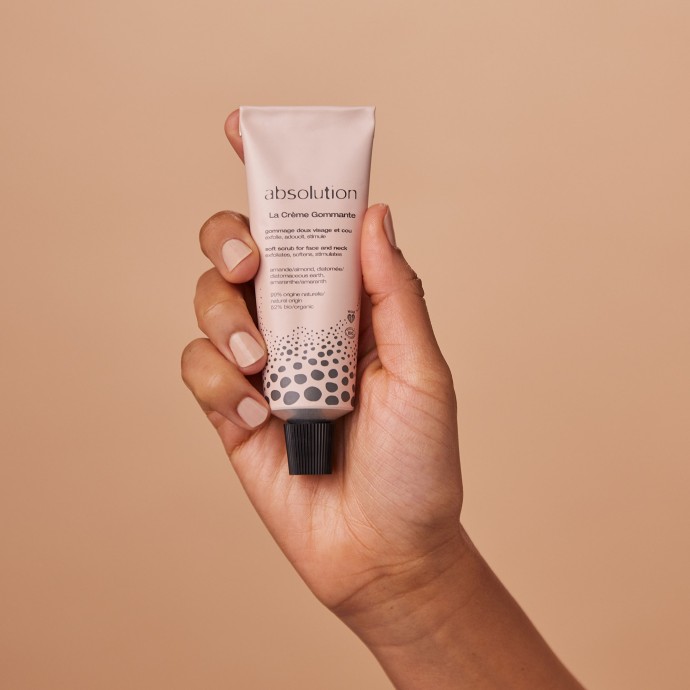 7 Active ingredients

AHAs
The gentle action of AHAs, extracted from Blueberry, Lemon, Orange, Cane Sugar and Maple Sugar, stimulates epidermal renewal, acts on dark spots and energizes the skin, for a radiant complexion.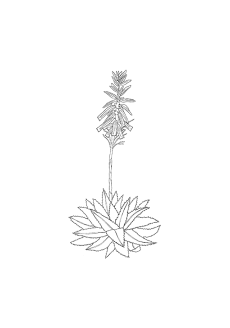 7 Active ingredients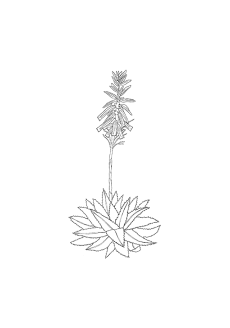 Aloe Vera
One of the most widely used medicinal plants, Aloe Vera is used to treat burns, including sunburn, to heal wounds and to combat cellular aging. Its composition is very interesting: like a cactus, it contains over 99% water. The remaining 1% is a very potent synergy of 12 vitamins (A, B1, B2, B3, B12, C, E...) but also numerous minerals, trace elements and amino acids.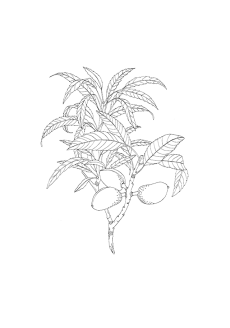 7 Active ingredients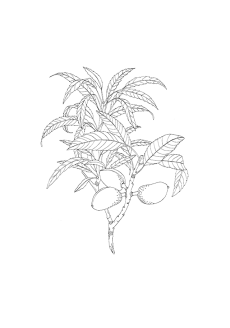 Almond
This ultra-gentle oil is very pleasant to apply and leaves skin looking velvety and feeling soft. It has emollient properties, nourishes the skin and protects against drying. It softens, strengthens, promotes skin repair and also soothes itching and irritation.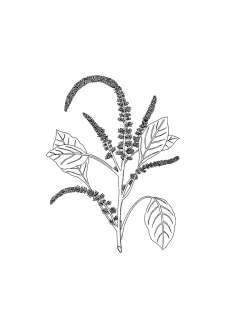 7 Active ingredients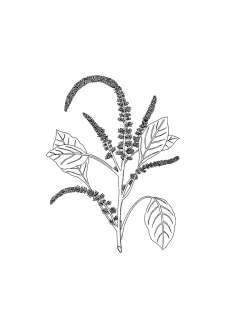 Amaranth
Rich in lipid components, including nourishing and softening squalane and sterols, it helps to protect the skin and nourishes it when it is particularly receptive.

7 Active ingredients

Diatoms
This microorganism found in the oceans provides mechanical exfoliation. The fine granules, with their rounded form, lift away dead cells without damaging the skin.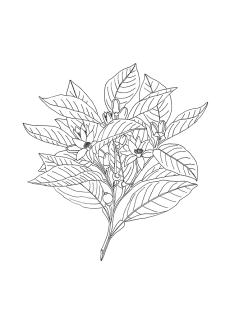 7 Active ingredients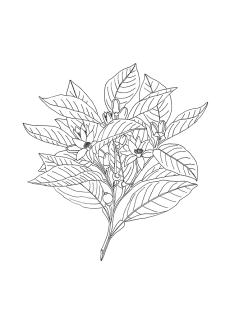 Neroli
Neroli hydrosol has a calming, reassuring scent that can help you to fall asleep, so it's perfect before bedtime! Ideal for dry skin, it works to improve suppleness while providing regenerating benefits. With very mild antibacterial properties, it helps to gently restore skin's balance.

7 Active ingredients

Zinc
This purifying trace element helps to prevent the growth of bacteria on the skin and neutralize free radicals. It also helps to strengthen keratin (nails, hair).
The average score of La Crème Gommante is 4.8 out of 5 after the 146 experience feedbacks gathered from our clients.
For each review, you will collect 20 points, which can be converted into a €1.40 voucher!
Acne scars, dullness, dark spots, blemishes. Just like your body, your skin changes throughout your life – and it doesn't always have an easy time... But don't worry! There are ways to deal with dull skin and stubborn scars. If you want a gentle solution to combat these skin concerns, there's nothing quite like a good facial scrub. You just have to choose the right one – and incorporate it into the right skincare routine!
If your complexion's looking dull and lackluster, it's often due to internal or external factors such as pollution, stress, UV rays or poor sleep, which have a negative effect on the upper layers of your skin. Gradually, dead cells build up on your face and your skin loses its glow. While it's not absolutely essential to exfoliate, there are some skin types that definitely need it. 
An exfoliant doesn't have to be abrasive in order to be effective. Exfoliating gently and not too often will help your skin to look smooth and velvety again. 
Regardless of whether your skin is dry, sensitive or oily, it still needs to be cleansed, stimulated and nourished. Exfoliation helps to boost microcirculation and gently rids skin of dead cells that build up and clog pores. A scrub will slough away dead cells, to leave skin feeling more supple and visibly more radiant. 
If your skin is sensitive and you're worried that an exfoliant will be too harsh, focus on finding one tailored to your skin type. For those with more resilient skin, a mechanical exfoliant (often simply called a scrub) is ideal for making it look like new. Sensitive skin, on the other hand, will prefer enzymatic exfoliants, which use exfoliating active ingredients derived from fruit enzymes, and are very gentle – even on delicate skin.
La Crème Gommante is formulated with granules derived from the fossil shells of diatom microalgae, and is ideal for very fragile skin that lacks vitality. It helps to boost the elimination and repair mechanisms of epidermal cells, and leaves skin visibly softer.
Enriched with extracts of Blueberry, Lemon, Orange, Cane Sugar and Maple extract, La Crème Gommante is a 3-in-1 formula. Our complex of AHAs works to renew the skin by activating skin cells. It also acts on dark spots and has an instant energizing effect.
The granules are so fine and gentle, they exfoliate without damaging the skin. We've combined them with Amaranth extracts, which nourish and soften, to ensure gentle and soothing exfoliation for all skin types.
Natural and organic cosmetic certified by Ecocert Greenlife according to Ecocert Standard available at https://cosmetics.ecocert.com.
Complete your ritual with
Le Masque Velours Repulpant
If we had to keep only one, it would be this one! After exfoliating your skin, apply Le Masque Velours Repulpant, a highly moisturizing, repairing, soothing mask...
You might like these articles