Calms, regulates, regenerates
Soothing face oil with CBD and 14 natural, certified-organic extracts
Is your skin exposed to pollution and suffers from stress? Is it prone to acne, irritations, dermatosis, redness, or seems to have lost its radiance? Then, PAX will be your best ally on the path to making peace with your skin. Formulated with a high concentration of calming, skin-regulating plants and CBD, it gradually helps the skin to become more balanced, more settled, more serene!
Comforting sensitive and complicated skin
The beautiful orange color of our new PAX oil is due to Sea-buckthorn oil (very rich in carotenoids) and its 14 other botanical extratcs, carefully chosen for there ability to soothe and regenerate skin prone to inflammation.
Among its amazing ingredients, you will find:
- CBD oil 
- Hemp seed oil
- Rosehip oil
- Sea-buckthorn oil
- Tamanu oil
- Hazelnut oil
- extracts of Baloon Vine, Purslane, Rosemary, Amyris...
Make peace with your skin!
2 skin moods, one solution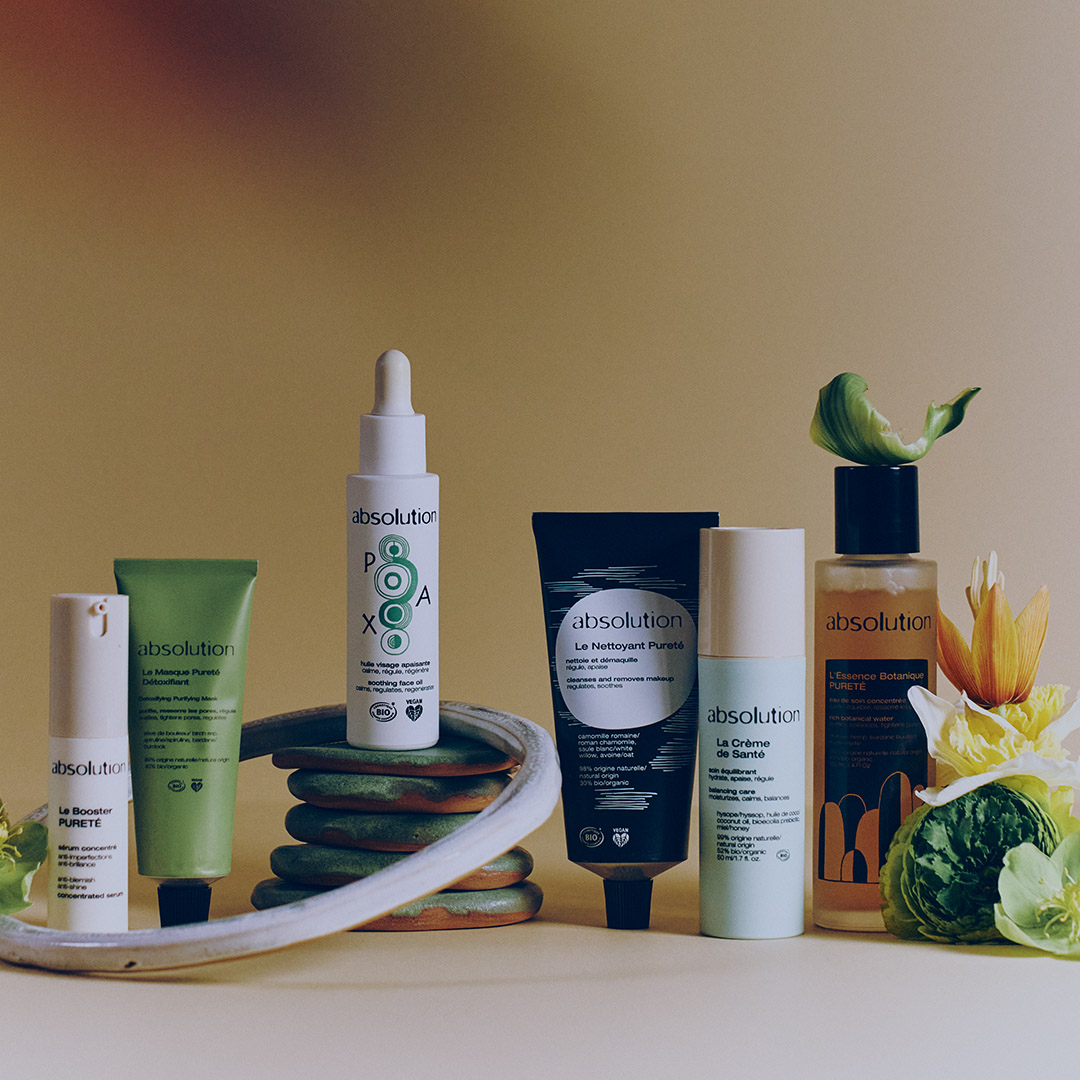 Acne / Blemishes
The promise of smoother skin
There are many factors responsible for acne: hormones, birth control, the environnement, food, pollution, stress, harsh cosmetics... You name it! But there are also many ways to (peacefully) fight back, such as treating your skin to a good facial oil, like PAX. But also, and most importantly, a healthy lifestyle: eat well and in season, get plenty of exercise - the ones you really enjoy, learn how to REALLY breathe, get into the habit of going to bed before midnight, and cleanse your skin thoroughly but gently every evening. In the morning, simply wake up your skin with fresh water or our purifying botanical essence before applying your PAX oil. This will help preserve your skin's natural barrier and promote healthier, happier skin.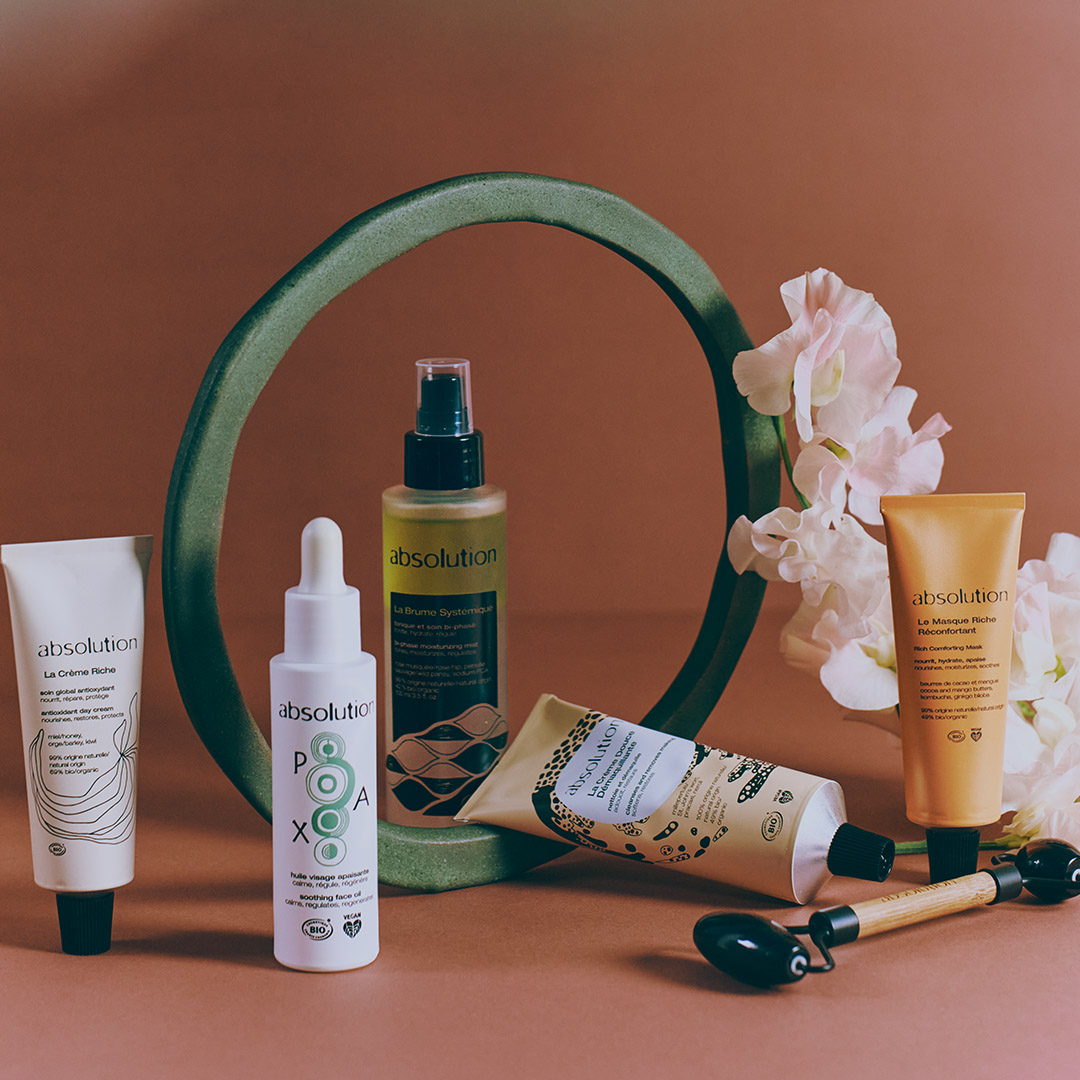 Redness / Irritations
Offering peace to your skin
Sensitive and reactive skin is the second reason why we seek help from dermatologists. In the past 30 years, the number of people diagnosed with reactive and irritated skin simply doubled! Why? Pollution, stress, endocrine disruptors, junk food, harsh cosmetics, over-cleansing… It is time to treat your skin with kindness! Reducing inflammation starts with the right skincare routine, and the first step is cleansing your skin with a gentle cream, but only in the evening. Then, PAX oil will be here to help you rebalance your skin's ecosystem, naturally. We know well enough that dermatosis can take a big toll on mental health; this makes another great reason to help you feel better in your own skin.
100% natural / 95% organic
PAX, Hemp seed oil and CBD: before/after 
We know our PAX CBD face oil is a true gift, but don't take our word for it. Five women suffering with irritations, rosacea or acne used PAX oil for a month, along with a simple skincare routine according to their needs. Was it worth it? We like to think an image is worth a thousand words! 

What are the benefits of CBD on the skin?
This small lipidic molecule belongs to the cannabinoid family and can help significantly with many ailments. It is able to interact with the endocannabinoid system, which helps to regulate the cells in our immune system and is present in the skin. When CBD is applied to the skin, this mechanism is enhanced and the skin is de-stressed. CBD helps to control sebum production, which tends to increase when levels of the stress hormone, cortisol, go up. It's also an excellent antioxidant, and provides many skin-support nutrients. The CBD that we chose to use is obtained by supercritical CO2 extraction, and guaranteed to contain at least 98% cannabidiol.
In 2020, the COSING (the European Commission database for information on cosmetic substances and ingredients) rated CBD as an antioxydant, moisturizing, emollient, soothing and anti-seborrheic ingredient. This is why we chose to add this Nature's gift to our magical PAX oil. 
A human-sized collaboration with the ceramist Marion Graux
Ceramics is a return to the earth and simplicity.
For the launch of our new soothing and purifying PAX oil, we partnered with ceramicist Marion Graux. She designed unique, non-utilitarian pieces for us that accompanied us on our PAX campaign shoot.
A pleasure for the heart to reconnect with the earth material we love so much, and a pleasure for the eyes to see our two worlds dancing together so harmoniously. We had the joy of meeting Marion and asking her a few questions about her background, her inspirations, what makes her tick.