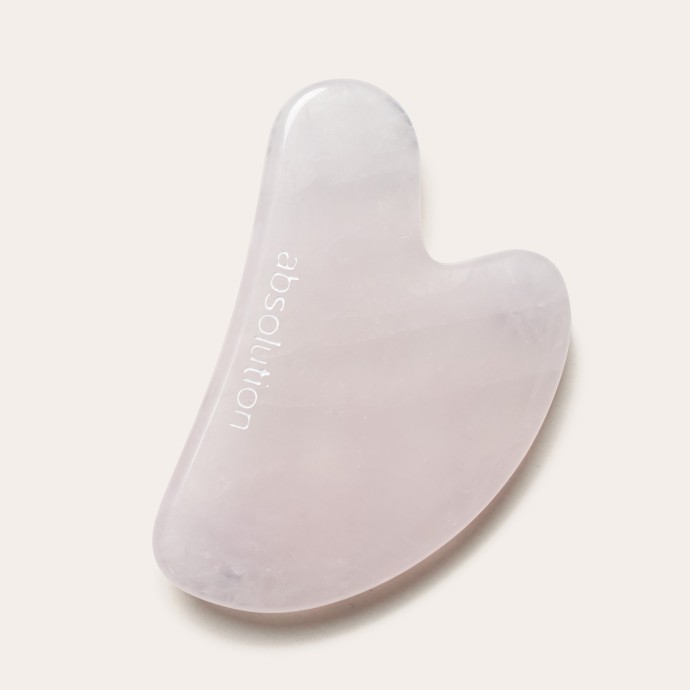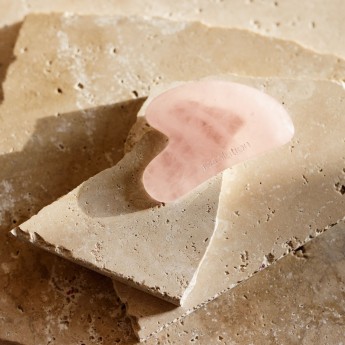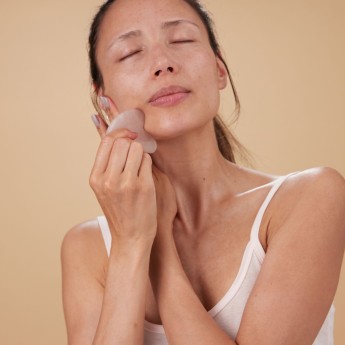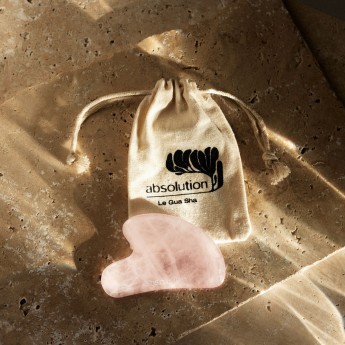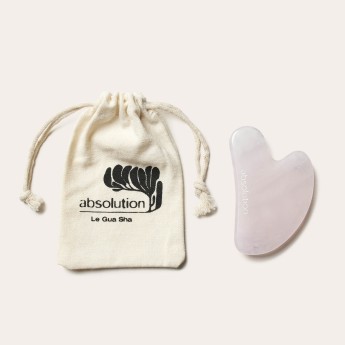 4.7
14 reviews
Le Gua Sha
Made from Rose Quartz, with soothing properties, our Le Gua Sha is a massage tool that's ideal for boosting circulation, stimulating skin cell renewal, and bringing back your glow!
See more
Firms
Suitable for All skin moods
Ingredient list
100% Rose Quartz
Made in China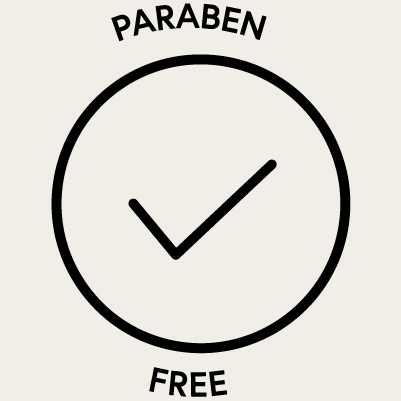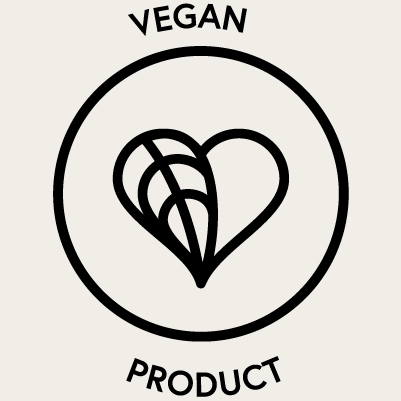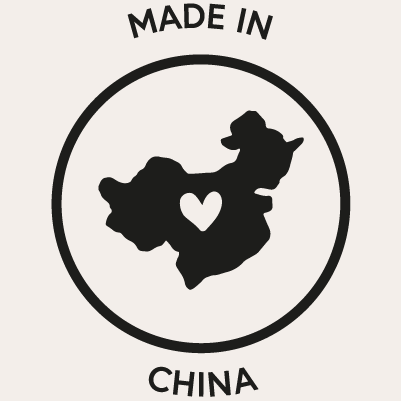 Vegan, Natural, Unisex, Made in China
0%
PEGs, Phtalates, Mineral oils, GMOs and synthetic fragrances.
For a Gua Sha face massage to be effective, you should use deep, slow, firm strokes. Always apply an oil to the skin first, to avoid any friction.
Start by applying a few drops of our Addiction oil to a clean, slightly damp face, then massage with the Gua Sha tool. Use slow, upward motions, repeating each movement several times and adjusting the pressure according to the sensitivity of the area you're working on.
- Neck: from bottom to top.
- Jawline: from the chin up to the ears.
- Cheeks: from the sides of the nose to the temples.
- Eye area: from the inner corner of the eyes to the temples.
- Eyebrows: from the start of the eyebrows to the temples.
- Forehead: from the eyebrows to the hairline.
Your skin may redden slightly during the massage, but this is nothing to worry about! It's simply a sign of increased blood flow.
We recommend a Gua Sha massage at least two or three times a week. And if you're really motivated, do it every day!
For a de-puffing effect (especially for under-eye bags), keep the Le Gua Sha in the fridge for a few hours before using it.
Don't forget to clean your Gua Sha after each use, and pat it dry with a clean towel.
What is a Gua Sha?
Originating in China, gua sha has long been used in Chinese medicine to free the skin from toxins. It is made up of the words "gua" meaning scratch and ""sha"" meaning disease. Its purpose was to free the skin from stagnant energy called "chi" which, in Chinese medicine, causes inflammation.
Its modern use aims to promote the regeneration of skin cells, stimulate deep circulation, give the skin a real detox, reduce the appearance of dark circles and wrinkles, restore vitality to the skin, reduce puffiness, relieve tension and brighten the complexion.
Why use a Gua Sha?
An ideal accessory to your facial massage to boost circulation, restore radiance and activate cell renewal. Perfect for fighting wrinkles and sagging skin.
Used around the eyes, Gua Sha boosts microcirculation and harmonises energy flows. The appearance of dark circles and eye bags is reduced.
How do I use my Gua Sha?
We have prepared a tutorial to help you use your Gua Sha correctly for visible results. Video available just above.
Should I use it on dry skin or apply a skin care product first?
Le Gua Sha must be used onto oiled skin, to avoid any friction. Apply 2-3 drops of Addiction oil or your favorite face oil before using it. 
How often do I have to use Le Gua Sha?
We recommend a Gua Sha massage at least two or three times a week. And if you're really motivated, do it every day! 
How do I clean my Gua Sha?
Don't forget to clean your Gua Sha after each use, and pat it dry with a clean towel.
What is lithotherapy and how do you recharge your Gua Sha?
Lithotherapy is a method of healing with crystals. Each crystal emits its own vibrational frequency, which has the ability to influence the body and the environment.
Rose quartz is associated with love, peace and friendship. According to lithotherapy, it calms, relieves stress and promotes physical and/or emotional healing.
It is important to purify and recharge your rose quartz Gua Sha regularly to enjoy all its benefits. There are 2 ways to recharge it:
- Put the stone into slightly salty water for a few hours and expose it to the moon rays for a full night
- Place it on another stone such as a geode.
Whichever the method you use to recharge it, avoid direct sun exposure so that the stone doesn't lose its colors.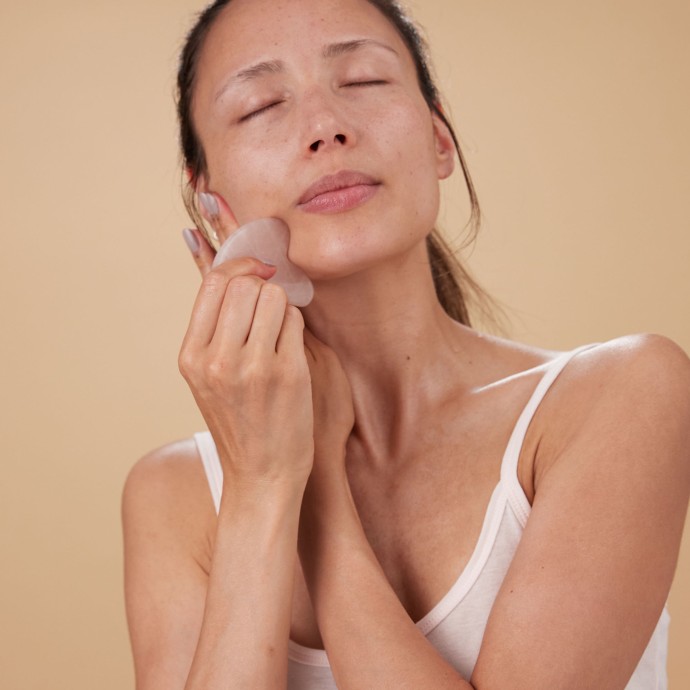 The average score of Le Gua Sha is 4.7 out of 5 after the 14 experience feedbacks gathered from our clients.
For each review, you will receive 20 points, which can be converted into a voucher of €1.40!
What is Gua Sha?
In Chinese, the word "Gua" means to scrape or stroke, while "Sha" refers to a rash or redness. When these two words are used together, the meaning is to "scrape away illness." Gua Sha has its origins in China, where it has long been traditionally used to vigorously massage the face and body, cleansing them of negative energies as well as physical and psychological pains (muscle and joint pain, fatigue, stress, etc.). So, when we talk about Gua Sha, we could be referring to the stimulating massage or the massage tool itself, which is usually made from jade, quartz or buffalo horn.
The Gua Sha facial massage technique consists of applying beneficial pressure on the skin to eliminate toxins and bad energies, relieve muscles, and release tensions that have built up during the day. When used regularly, Gua Sha can bring a feeling of deep relaxation, and restore radiance and youthfulness to the face.
Our Gua Sha tool is made from Rose Quartz, which we chose for its calming properties. Considered the stone of love and peace, it helps to calm and soothe, reduce stress, and relieve physical tensions.
Rose Quartz has been used since the Bronze Age for its crystal healing properties. This gemstone is linked to the 4th chakra – the heart chakra. It brings love and tenderness, but also plays a role in soothing and healing. In ancient times, Rose Quartz was associated with Aphrodite – the Greek goddess of love and beauty.
As for the shape of the Gua Sha tool, it was designed to hug the contours and angles of the face, thus dramatically enhancing its benefits. A face massage using the Gua Sha technique will deeply stimulate the meridians of the face and improve blood flow. Its benefits can also be felt in the body, as each part of the face that is massaged corresponds to an organ.
When practiced regularly, Gua Sha face massage helps to:
- tone and firm the muscles of the face and neck;
- promote blood flow and oxygenate tissues, for a radiant complexion;
- reduce under-eye puffiness, dark circles, and signs of fatigue;
- drain away and help eliminate toxins and negative energies, for healthy skin;
- prevent and reduce wrinkles and the first signs of aging;
- fade dark spots and even out skin tone;
- relieve the face of tensions that have built up during the day.
If you'd like to know more about the power of Gua Sha, can read our article about the benefits of Gua Sha massage!
Le Gua Sha is made in China, in a factory that is regularly audited to ensure it complies with the work ethic standards.
Complete your ritual with
Addiction oil
Apply some oil to your face before you start, such as the Addiction oil. This will allow the tool to glide smoothly and easily over your skin, plus the benefits of the oil will be enhanced by the massage.