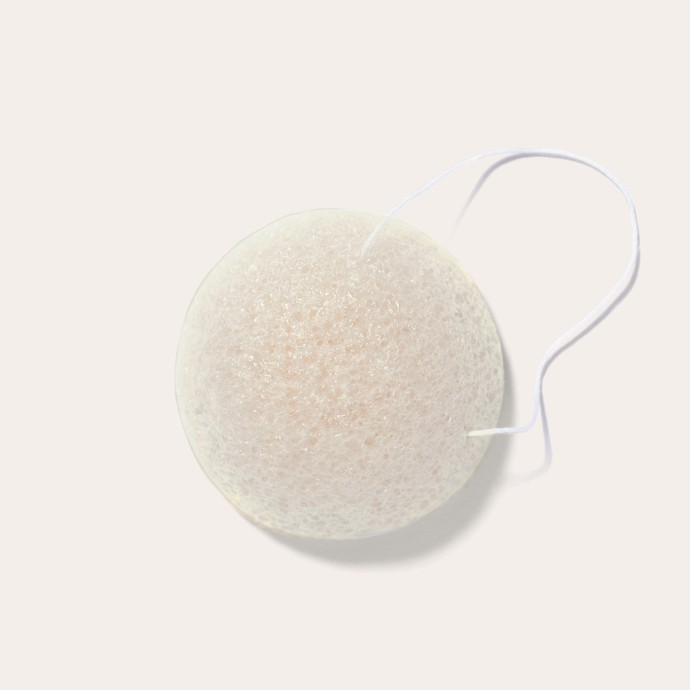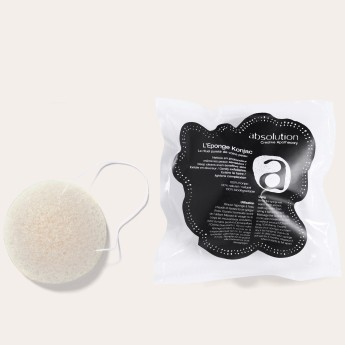 4.9
7 reviews
L'Eponge Konjac
Natural facial sponge
This incredible, all-natural sponge has exfoliating and softening properties and can be used every day with your favorite cleanser!
See more
Exfoliates
Suitable for All skin moods
1 active ingredient: Cotton Oil
Ingredient list
INGREDIENTS : AMORPHOPHALLUS KONJAC
100% from natural origin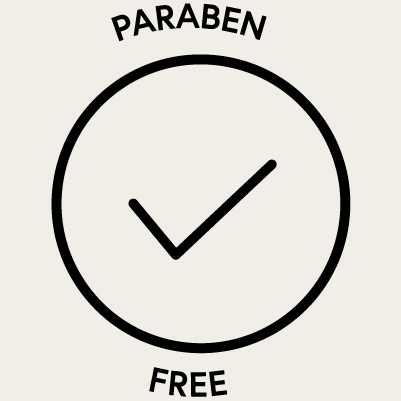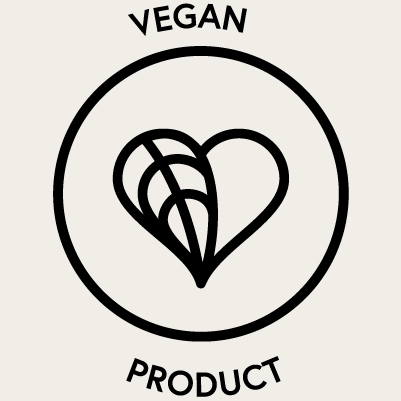 Vegan, Natural and Biodegradable
0%
PEGs, PHTALATES, MINERAL OILS, GMOs, AND SYNTHETIC FRAGRANCES.
You can use the Konjac sponge morning and evening on the face and body to remove makeup, cleanse, and gently exfoliate the skin.
When using the sponge for the first time, make sure you rehydrate it well by placing it in a bowl of warm water for a few minutes.
Before each use, always soak the sponge with warm water. Once it's filled with water, gently squeeze out any excess, then massage the sponge over your face or body with circular motions. The Konjac sponge can be used with clean water alone, or with a gentle cleanser or makeup remover.
Looking after your Konjac sponge
To make your sponge last as long as possible, always rinse it with warm water after use, then squeeze it gently to remove any excess. Don't twist or wring it, or you'll damage the fibers. Leave the sponge to air dry; it should be dry within a few hours.
Depending on how often you use your Konjac sponge, it should last for at least one or two months before it gradually starts to crumble. The sponge is 100% natural, so this is perfectly normal! Then it's time to think about getting a new one...
Can I use the Konjac Sponge if I have sensitive skin?
Yes of course you can! It is ideal for all skin types, even the most delicate, without aggression, better than any normal washing cloth. Initially designed for babies, which says a lot about its gentleness, this sponge gently exfoliates the skin and revives its radiance.
Should I use it alone or with a cleanser?
The Konjac Sponge can be used with plain water or combined with a gentle cleanser or make-up remover such as Le Nettoyant Pureté. 
What is a Konjac sponge?
Konjac is a Japanese plant. Konjac sponges are made from its roots. It is therefore 100% natural and 100% biodegradable. Once moistened, it swells and becomes very soft and fluffy to gently clean the skin.

1 Active ingredient

Cotton Oil
Cotton oil has deeply nourishing, regenerating and healing properties.
Cotton oil is rich in both essential and monounsaturated fatty acids, which give it deeply nourishing, regenerating and healing properties. It helps to re-form the hydrolipidic film, while softening the skin. This oil has a dry and silky feel, and absorbs quite quickly without leaving a greasy residue.
The average score of L'Eponge Konjac is 4.9 out of 5 after the 7 experience feedbacks gathered from our clients.
For each review, you will collect 20 points, which can be converted into a €1.40 voucher!
What is the Konjac sponge?
The Konjac sponge is made from the roots of the konjac plant, which is a perennial plant native to Asia. It's been used as a beauty treatment by the Japanese for over a century. Ideal for all skin types, even the most delicate, the Konjac sponge deeply and gently cleanses the skin, removing makeup and impurities, and is much more effective than a regular face cloth. Konjac sponges were originally designed for babies – which speaks volumes about how gentle they are! They exfoliate the skin very gently and bring out its radiance.
Konjac root fibers give this sponge its natural micro-exfoliating properties. It gently scrubs the upper layers of the skin, leaving it deeply cleansed, invigorates and free of impurities.
One of the most amazing things about the Konjac sponge is its versatility. It can be used by all skin types, with or without a cleansing product. Whether you have acne-prone, combination, sensitive or dry, easily irritated atopic skin, this sponge will fit perfectly into your skincare routine!
A very, very natural sponge
With its cleansing, purifying and antibacterial properties, the Konjac sponge offers a natural alternative to conventional cleansing products. Made from 100% natural plant fibers, it's both biodegradable and vegan. Little processing is involved in its manufacture, which means the composition of the sponge is very similar to that of the plant from which it is made. There are no parabens, colorants, preservatives, additives or pollutants.
After one or two months of use, when your sponge starts to crumble, do the green thing and add it to your compost!
Complete your ritual with
Le Nettoyant Pureté
The Konjac Sponge can be used with plain water or combined with a gentle cleanser or make-up remover such as Le Nettoyant Pureté. The Konjac Sponge will serve as a natural exfoliant that will activate micro circulation and soften the skin.