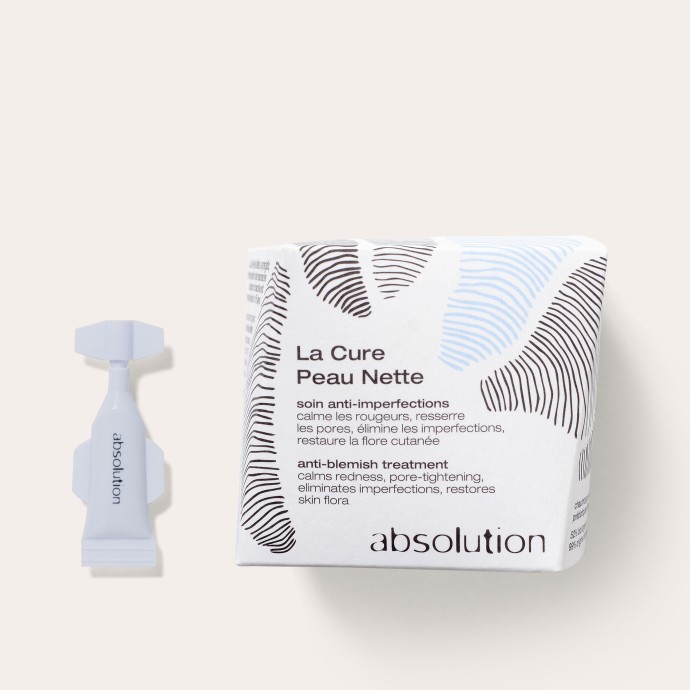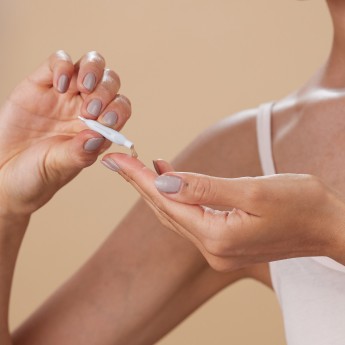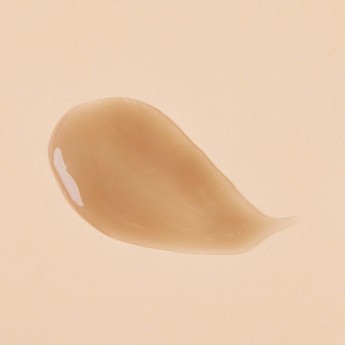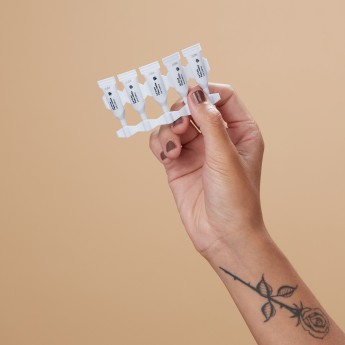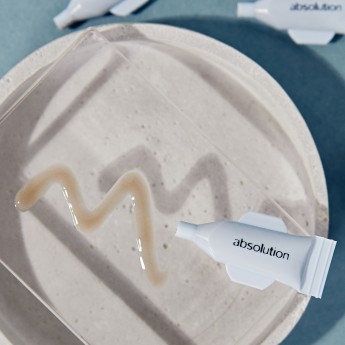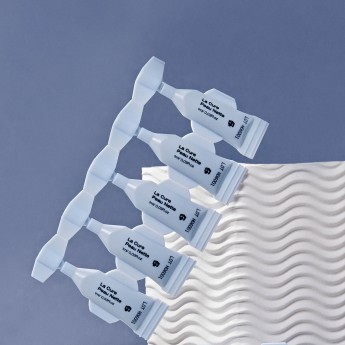 4.1
74 reviews
La Cure Peau Nette
A synergy of active ingredients to restore balance to blemish-prone, temperamental skin in 15 days. La Cure Peau Nette works to calm redness, tighten pores, purify, balance, and restore skin's microbiome. 90% of those who tried it loved it! 
See more
Purifies, Regulates, Tightens pores
Suitable for Combination, oily and blemish-prone skin
16 active ingredients with Burdock, Chaulmoogra Oil, Silica, BioEcolia® ...
Ingredient list
INGREDIENTS (Y104.08) : AQUA (WATER) , THYMUS VULGARIS (THYME) FLOWER/LEAF/STEM WATER*, ALPHA-GLUCAN OLIGOSACCHARIDE, DIGLYCERIN, ARCTIUM LAPPA ROOT EXTRACT*, TARAKTOGENOS KURZII SEED OIL, GLYCERIN, SILICA, CANDIDA BOMBICOLA/GLUCOSE/METHYL RAPESEEDATE FERMENT, COCO-CAPRYLATE/CAPRATE, LAURYL GLUCOSIDE, POLYGLYCERYL-2 DIPOLYHYDROXYSTEARATE, BISABOLOL*, XANTHAN GUM, ROSA CANINA SEED EXTRACT*, BENZYL ALCOHOL, BAMBUSA ARUNDINACEA STEM EXTRACT, LEVULINIC ACID, ALCOHOL**, OCIMUM SANCTUM LEAF POWDER*, CI 77820 (SILVER), SCLEROTIUM GUM, ZINC PCA, LITSEA CUBEBA FRUIT OIL*, SODIUM LEVULINATE, ALOE BARBADENSIS LEAF JUICE POWDER*, CITRUS LIMON PEEL OIL*, MELALEUCA ALTERNIFOLIA (TEA TREE) LEAF OIL*, MENTHA PIPERITA (PEPPERMINT) OIL*, PHYTIC ACID, ROSMARINUS OFFICINALIS (ROSEMARY) LEAF OIL*, CENTELLA ASIATICA EXTRACT*, DEHYDROACETIC ACID, SODIUM HYDROXIDE, TOCOPHEROL, FERULA GALBANIFLUA (GALBANUM) RESIN OIL*, SALVIA SCLAREA (CLARY) OIL* , POTASSIUM SORBATE, CITRIC ACID , MIMOSA TENUIFLORA BARK EXTRACT , MYRTUS COMMUNIS OIL* , ROSMARINUS OFFICINALIS (ROSEMARY) LEAF EXTRACT*, CITRAL***, LIMONENE***, LINALOOL***, GERANIOL***, CITRONELLOL***

* Ingredients from organic farming

** Made using organic ingredients

*** Natural constituents of essential oils

99% of the total ingredients are from natural origin, 52% of the total ingredients are from organic farming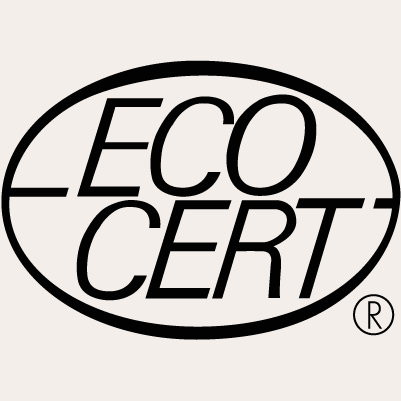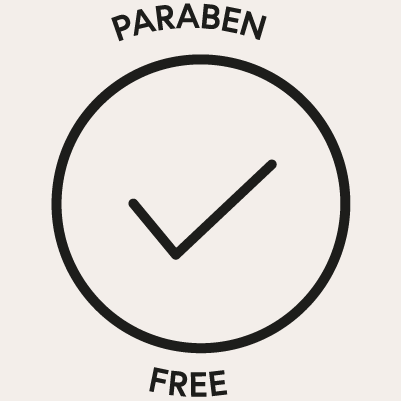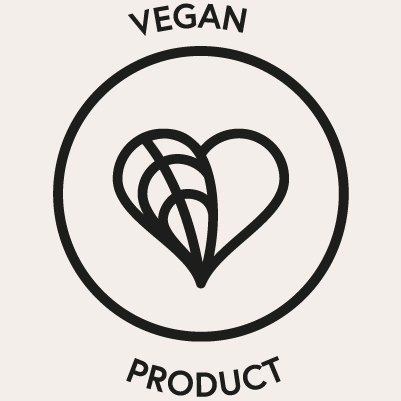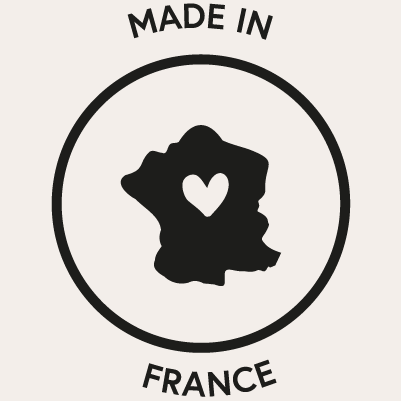 Vegan, Ecological and Natural, certified organic by Ecocert Greenlife, Unisex, Made in France.
0%
PEGs, PHTALATES, MINERAL OILS, GMOs, AND SYNTHETIC FRAGRANCES.
Apply half an ampoule of La Cure Peau Nette onto clean skin, and follow with your moisturizer. Use morning and evening for 15 days.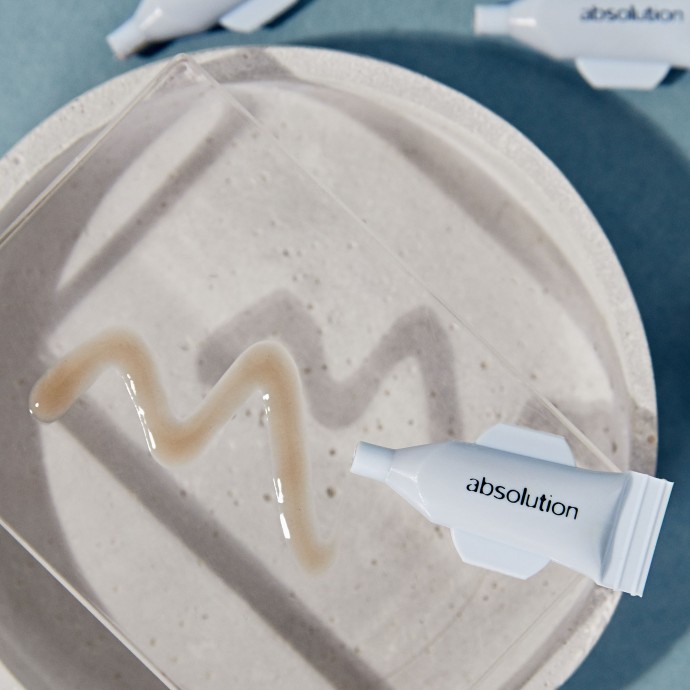 What is a cure?
A Cure is a one-off, intensive treatment. It provides a corrective treatment for a specific problem on targeted areas or on the whole face thanks to its highly concentrated formula.
A cure is a complementary treatment in your routine. It is ideal for periods when your skin is particularly challenged, during the change of season or during a transitional period.
For which skin type is La Cure Peau Nette best suited?
It is ideal for oily, blemish-prone skin.
Which moisturizer do your recommend with La Cure Peau Nette?
La Crème de Santé is the most popular to treat blemish-prone skin, but if you need a bit more confort and antioxidant skincare (from 30 and onwards), you can use La Crème Beau Jour.
Can it be used with a Booster?
The Cure Peau Nette is already very concentrated. We recommend only using the Cure and your moisturizer for 15 days, then switch to the Booster PURETÉ (purifying serum) mixed with your moisturizer, if needed. 
Can I use it on the eye contour?
It is preferable to avoid the eye contour area. Opt for La Crème Réparatrice Regard (anti-wrinkles) or Le Soin Regard (dark circles and puffiness) to take care of this sensitive area.
Can I follow two treatments one after the other?
You should already see results after 15 days, but of course, if you feel that your skin still needs to be purified, you can start a second Cure to complete the treatment.
Can I use it if I am pregnant or breastfeeding?
La Cure Peau Nette contains essential oils. Even though the amount used daily is very small, each pregnancy is unique and it is best to ask your doctor for advice and to provide them with the list of ingredients in order to avoid any risk.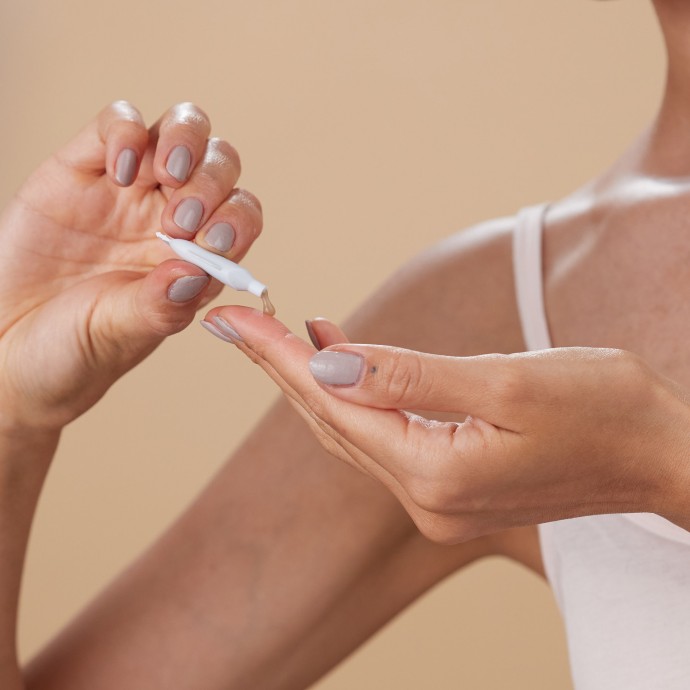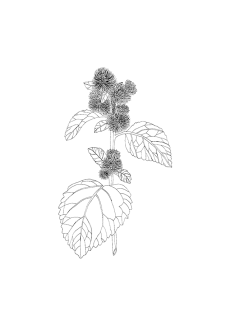 16 Active ingredients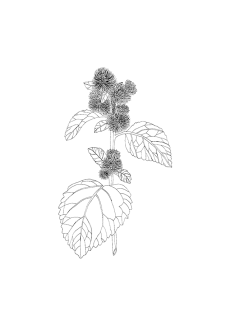 Burdock
Burdock root is perfect for fighting impurities. Its tannins have an astringent effect and help to tighten pores and regulate sebum production.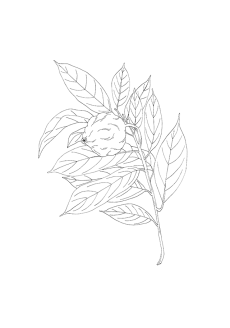 16 Active ingredients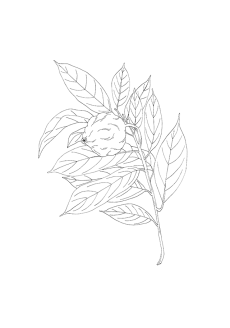 Chaulmoogra Oil
Commonly used in Asian medicine, it contains rare fatty acids that are known to soothe irritated and damaged skin. It also helps to even out skin tone, which makes it very useful when spots have left their mark…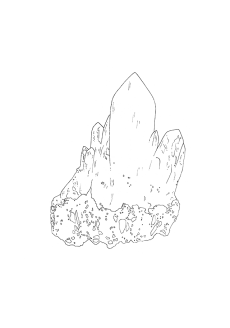 16 Active ingredients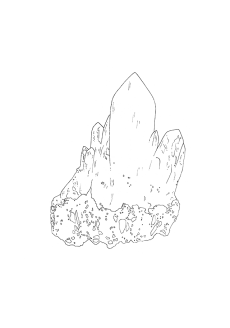 Silica
Silica is perfect for minimizing the appearance of pores and setting makeup.

16 Active ingredients

BioEcolia®
This prebiotic helps to rebalance, maintain and stimulate the skin's ecoflora – the body's first line of defense against environmental aggressions. By helping good bacteria to grow, to the detriment of "bad" bacteria, it helps keep skin healthy while regulating its pH balance.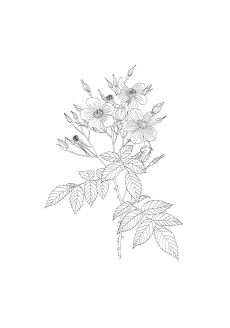 16 Active ingredients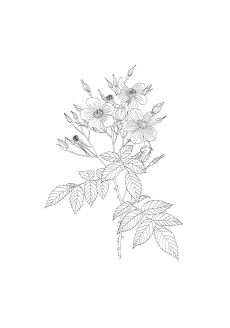 Rose Hip Oil
Rich in polyunsaturated essential fatty acids, it has a regenerating and antioxidant action.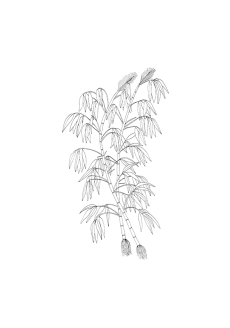 16 Active ingredients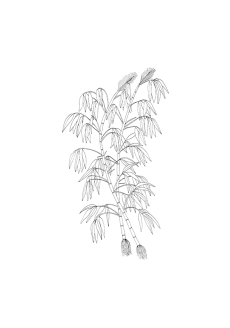 Bamboo Shoot
This extract contains silica, which works by mimicking the cellular cement, promotes calcium binding and stimulates the synthesis of support molecules, such as collagen. Ideal for an instant firming effect.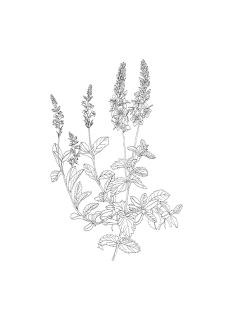 16 Active ingredients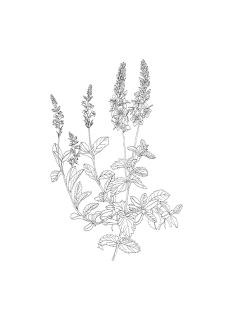 Tulsi
Native to India, Tulsi is known for its purifying, antibacterial and antiseptic properties. Its detoxifying action makes it ideal to deeply purify, diminish redness and control sebum production, to leave skin matte.

16 Active ingredients

Micronized Silver
This natural shield works to regulate and stabilize skin microflora and prevent the development of undesirable bacteria. With anti-inflammatory properties, it helps to re-establish the skin's optimal physiological balance.

16 Active ingredients

Poria Cocos
This powerful fungus is widely used in medicine in the Far East. It's believed to be present in 10% of traditional Chinese medical preparations! Poria Cocos is credited with many immunological, anti-tumoral and anti-inflammatory properties. By soothing the central nervous system, it helps to relieve anxiety and reduce tensions. When applied to the skin, it works to control inflammation and restore the skin's barrier function, protecting it against environmental aggressions and thus helping to reduce skin reactivity.

16 Active ingredients

Zinc
This purifying trace element helps to prevent the growth of bacteria on the skin and neutralize free radicals. It also helps to strengthen keratin (nails, hair).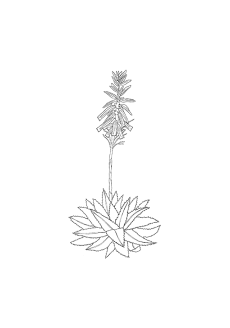 16 Active ingredients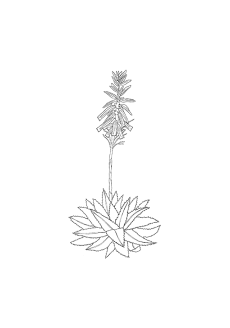 Aloe Vera
One of the most widely used medicinal plants, Aloe Vera is used to treat burns, including sunburn, to heal wounds and to combat cellular aging. Its composition is very interesting: like a cactus, it contains over 99% water. The remaining 1% is a very potent synergy of 12 vitamins (A, B1, B2, B3, B12, C, E...) but also numerous minerals, trace elements and amino acids.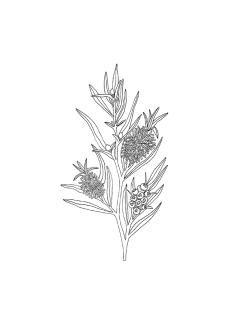 16 Active ingredients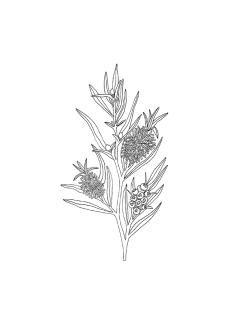 Tea Tree
This natural essence comes from the land of Australia and its benefits are indisputable! Gentle on the skin, Tea Tree oil is known for its antiseptic and antibacterial properties. It helps to keep impurities away and purify the skin without drying it out.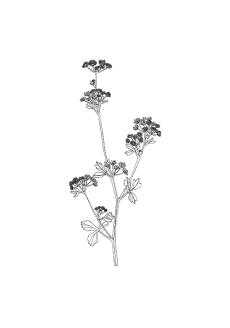 16 Active ingredients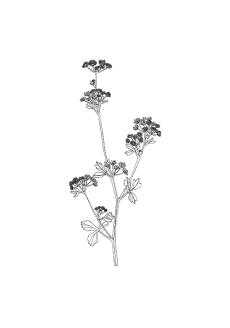 Centella Asiatica
This plant has been used in traditional medicine for over 2,000 years, to improve the healing process. This ability is directly linked to its two main constituents: saponosides (madecassoside, asiaticoside) and triterpenes (asiatic acid, madecassic acid). These molecules are involved in the production of collagen and fibroblasts – cells that play an important role in tissue regeneration.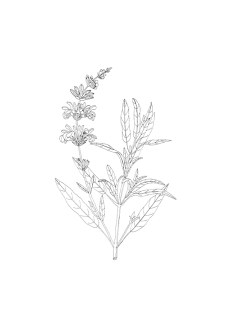 16 Active ingredients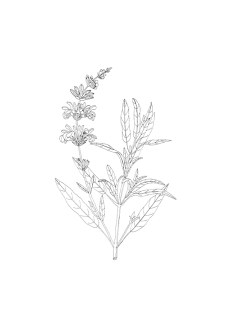 Sage
This antiseptic herb promotes healing and has regenerating properties: it helps to prevent premature skin aging, tightens, purifies, cleanses and refreshes without damaging the skin. It also tightens dilated pores and helps to balance the skin by controlling sebum secretions.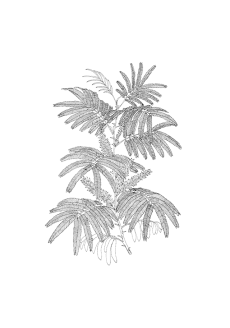 16 Active ingredients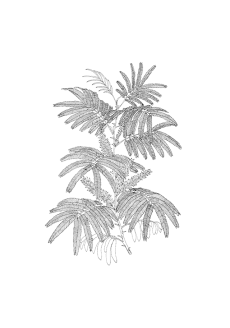 Tepezcohuite
Used by the Mayans and known as the "skin tree," tepezcohuite is rich in tannins and anti-free radical bioflavonoids. It helps to rebuild the skin.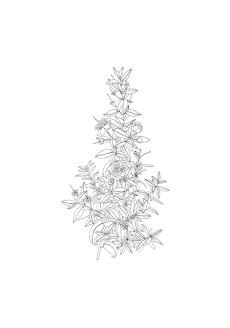 16 Active ingredients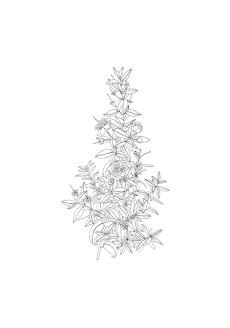 Myrtle
Myrtle has purifying, astringent and softening properties. It helps to rid skin of impurities, keep it balanced, tighten pores and invigorate skin that lacks vitality.
The average score of La Cure Peau Nette is 4.1 out of 5 after the 74 experience feedbacks gathered from our clients.
For each review, you will receive 20 points, which can be converted into a voucher of €1.40!
(Dramatically) clearer skin in 15 days
La Cure Peau Nette restores balance to reactive and blemish-prone skin in 15 days. This blend of natural and organic ingredients works to calm redness, tighten pores, reduce blemishes (9 out of 10 people* found their skin was clearer) while restoring the skin's natural flora. Like all Absolution products, La Cure Peau Nette is formulated with a high concentration of active ingredients, either natural or organic, that work in synergy with each other for optimum and visible results.
Main actions
Purify with Tulsi
Native of India, Tulsi is known for its purifying, antibacterial and antiseptic virtues. its detoxifying action is perfect to cleanse your skin thoroughly, decrease redness and regulate the flow of sebum, giving you a matte skin for longer.
Harmonize with Chaulmoogra oil
Widely used in Asian medicine, it contains rare fatty acids known to calm irritated and damaged skin. It also harmonizes the pigmentation of the skin, which comes in handy when spots leave scars.
Anti-inflammatory Micronized Silver
This natural shield helps regulate and stabilize the skin microflora and prevents the development of unwanted bacteria. Its anti-inflammatory properties contribute to restoring the physiological balance of the skin.
Balance with Prebiotics
Your skin microbiota is composed of micro-organisms which live in harmony with your skin and protect it from infections and inflammations. By adding prebiotics to La Cure Peau Nette, we help feed the good bacteria of your skin's microbiota, allowing them outnumber the "bad" ones.
La Cure Peau Nette also contains Thyme, Verbena and essential oils of Lemon, Mint, Rosemary and Galbanum.
90% of testers found their skin was clearer and less prone to shine. 
70% of testers noticed their pores were less visible after finishing the treatment. 
*Consumers test conducted on a panel of 20 people aged from 20 to 50, with blemish-prone skin.
Natural and organic cosmetic certified by Ecocert Greenlife according to Ecocert Standard available at https://cosmetics.ecocert.com.