Exfoliate your body, for softer, smoother skin!
You've heard it time and time again: it's important to exfoliate your skin regularly! Whether it's to prevent ingrown hairs, prolong your tan or improve the effectiveness of products applied afterwards, exfoliating your body should be a part of your beauty routine. But how much do you really know about exfoliation? We tell you how and why you should exfoliate your body, for softer-feeling, beautiful-looking skin!
What is a body scrub?
Exfoliating consists of removing dead cells that have built up on the epidermis – the surface of your skin. If you don't remove these dead cells and they end up forming a thick layer, this can have several consequences:
       Skin becomes duller and lacks radiance
       Skin is less oxygenated and feels devitalized
       Skin feels rougher
       Skin is drier
       Ingrown hairs form, as the pilosebaceous glands at the root of hairs become blocked more easily   
       Clogged pores and spots appear, because the skin can't breathe!
Most of the time, nature gets things right. And most of the time, your body looks radiant. However, there are times when your body needs a little extra help, with some deep-cleansing, detoxifying, nourishing care!
Scrub or peel? 
There are two types of exfoliation:
-       Mechanical exfoliation (using an exfoliator, scrub, etc.)
Exfoliators and scrubs contain abrasive granules, which can be gentle or rough on the skin, depending on their size and shape. The finer the granules, the more gentle and effective they will be. When you massage a scrub over the skin, the granules it contains will slough away dead cells and impurities.
-       Chemical exfoliation (using a peel)
Typically made with fruit acids, chemical peels loosen the bonds between dead cells, which then peel off naturally, without needing to massage the skin. You simply apply the peel and leave on for the recommended time. This action also stimulates skin cell renewal.
It's worth noting that some acids are stronger than others, and can be highly irritating if they're used in excessive concentrations. They should therefore be used with great care, especially if you have sensitive skin. We call these acids AHA and BHA, and they come mainly from fruits or the willow tree (for salicylic acid), but they can also be synthesized. Whether you opt for mechanical or chemical exfoliation, the results will be the same: afterwards, skin feels purer and softer, and looks more radiant.
The benefits of body scrub
When you exfoliate your body regularly, you encourage natural cell renewal by removing a part of the stratum corneum, which is made up of dead cells. Your skin is better oxygenated, and renews itself better and faster, which makes it more radiant and luminous. There's another benefit too... Because exfoliation refines the stratum corneum, this protective layer becomes more permeable. And this means that products can penetrate better and deeper. A body scrub also reduces the appearance of fine lines and wrinkles, and leaves skin feeling velvety soft.
What natural ingredients should you look for in the perfect body scrub? 
The perfect body scrub contains different active ingredients, which we talk about below. Always opt for natural and organic ingredients when you can, so you know that the product will not only be effective; it will also be safe for your health and the environment.
Fine exfoliating powders
As we've already mentioned, a scrub contains granules to mechanically exfoliate the skin and rid it of dead cells. The ideal body scrub should contain the finest granules possible, for several reasons:
-       Because they're less abrasive, they exfoliate the skin more gently.
-       Because they're finer, they exfoliate more evenly and precisely, making them more effective.
-       They're more gentle and pleasant to use, as they slough away dead cells without damaging the skin.  
Natural micro-granules are the perfect choice!
Aloe Vera
Aloe Vera is a star natural beauty ingredient. It's one of the most widely used medicinal plants and boasts incredible properties. Interestingly, it's made up of over 99% water – like a cactus. The remaining one percent is a powerful synergy of twelve vitamins (A, B1, B2, B3, B12, C, E...), and numerous minerals, trace elements and amino acids. Aloe Vera gel naturally contains a certain amount of Salicylic Acid – the acid usually obtained from willow bark, whose exfoliating and anti-inflammatory action make it a great ingredient for blemish-prone skin.
Emollient botanical oils
Botanical oils are essential in a body scrub, as they help to restructure and nourish the skin immediately after it's been exfoliated. In fact, we recommend that you gently massage your scrub over the body then leave it on for 3 to 4 minutes. In this way, your skin can soak up the nourishing and soothing properties of the botanical oils. This is an excellent way to restore the skin's moisture balance, especially if your skin is very sensitive.  
Active ingredients that promote drainage 
The perfect body scrub won't just exfoliate your skin; it will care for it too. Look for active ingredients that improve the condition of your skin and help to tone your body. They might boost drainage or circulation, have astringent properties (to tighten pores), antioxidant benefits (to prevent skin aging and protect against daily environmental aggressors), or even have a relaxing effect, to help your muscles unwind.
What's in Le Gommage Corps Éclat?
At Absolution, we wanted to bring all these elements together to create the ultimate body scrub that really meets your skin's needs. Our Le Gommage Corps Éclat is made with 100% naturally derived ingredients, 64% of which are organic. In it, you'll find:
-       Aloe Vera, to fight cellular aging and deliver this plant's synergistic blend of 12 vitamins, numerous minerals, trace elements and amino acids to the skin.
-       Diatomaceous earth, derived from diatom microalgae, for effective mechanical exfoliation. The fine granules, with their rounded form, lift away dead cells without damaging the skin.
-       Volcanic Rhyolite, an exfoliating lava powderthat both remineralizes and detoxifies. Its fine particles slough away dead cells without damaging the skin – which can happen with more abrasive salt or sugar scrubs. 
-       Safflower oil, which protects against irritation and leaves a nourishing film on the skin. Rich in Vitamin K, which plays an important role in blood clotting, Safflower oil is known for treating sensitive and reactive skin, as well as rosacea. It contains serotonin derivatives and Vitamin E, which give it restructuring and repairing properties, helping to maintain skin's elasticity.
-       Coconut oil, with soothing and softening properties, excellent for nourishing and repairing the skin.
-       Meadowsweet, with detoxifying, astringent and draining properties. This plant also contains flavonoids and Vitamin C – both of which are potent free radical scavengers – along with iron, sulfur and calcium.
-       Arnica extract, which helps to stimulate circulation and also has a relaxing effect, making it an excellent remedy for muscle cramps.
Our body scrub also contains ultra-nourishing Avocado oil and calming Petitgrain oil. So, Le Gommage Corps Eclat contains all the ingredients you need to rid your skin of dead cells and impurities, and leave it deeply cleansed, detoxified and nourished!
How to use
Before showering, apply Le Gommage Corps Eclat to dry skin and massage with circular motions, paying particular attention to rough, dry areas such as elbows, knees and heels, as that's where the stratum corneum is the thickest. On contact with water, the oily texture transforms into a milky lotion that leaves a protective, satiny film on the skin.
Our advice: Never exfoliate your skin if you intend to go out in the sun the same day, or even the next day. Give your skin time to regenerate, so it can protect itself.
Find the ideal certified-organic body moisturizer in five steps, with a little help from Absolution.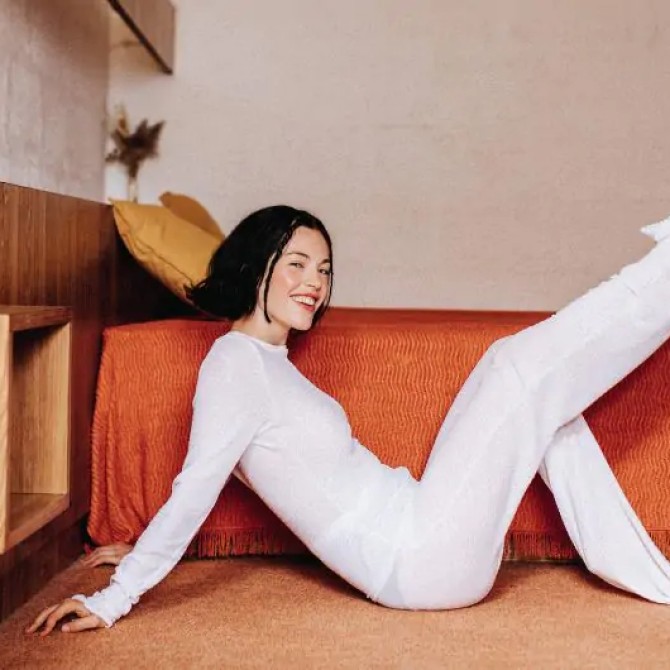 Have you had enough of heavy legs? Would you love them to feel light again? Lymphatic drainage massage could definitely help! We take a closer look at its many benefits.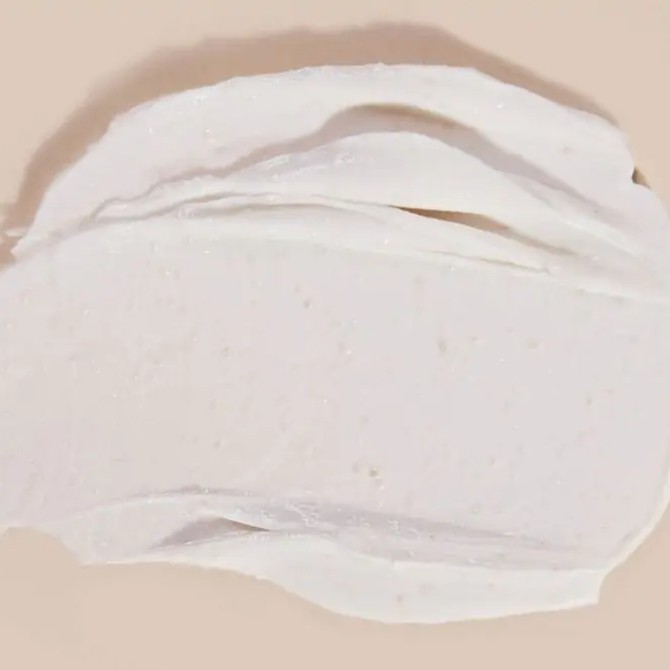 Oily T-zone? Dry cheeks? Sensitive eye area? Learn all about multi-masking and how to care for your skin with masks that target specific concerns and needs.