The complete routine for blemish-prone skin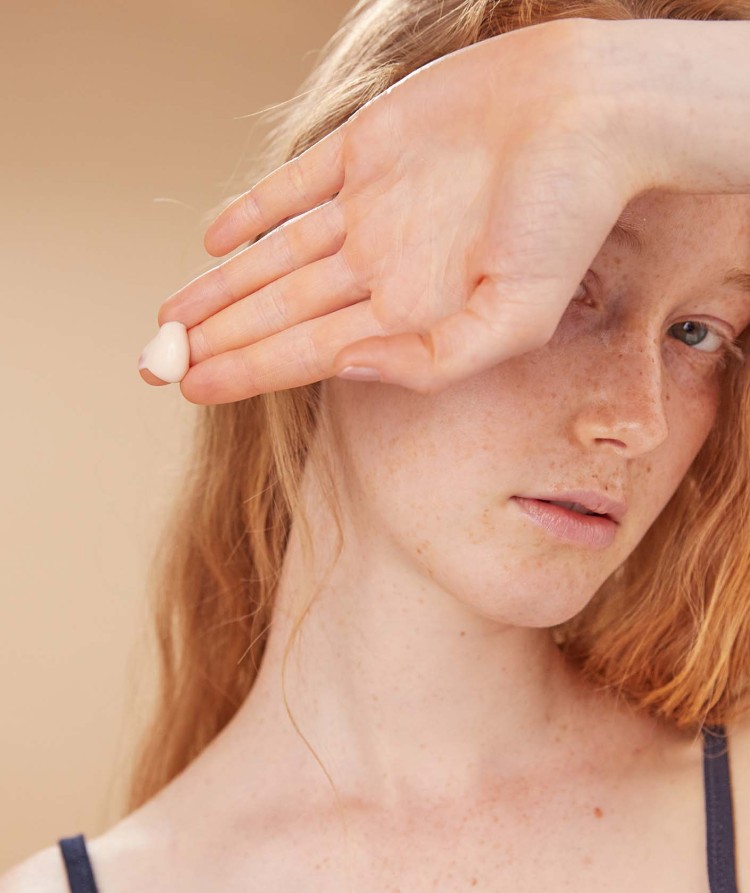 What exactly is an anti-blemish product?
When facial blemishes appear on the surface of the skin, they're usually due to an imbalance in the skin's microbiome. There are many factors that can cause spots, blackheads and pimples to appear, and these include pollution, stress, hormonal changes, a poor, limited or overly rich diet, and hereditary tendencies. If you're prone to blemishes and want to achieve a smoother and more even skin surface, adopting a complete anti-blemish skincare routine is a good idea.
This means using skincare products that are different from more "conventional" ones, as they provide targeted action to address your specific skin concerns. Anti-blemish products work in different ways. Some help to purify the skin by cleansing deep down, while others aim to control sebum production.
Textures are important too. The best textures to help blemish-prone skin are light and fluid, and formulas should be as gentle as possible.
Absolution offers several products that are ideal for blemish-prone skin, with textures that go from an oil-in-gel makeup remover to a cleansing gel, an aqueous serum, and a light-as-air moisturizing lotion.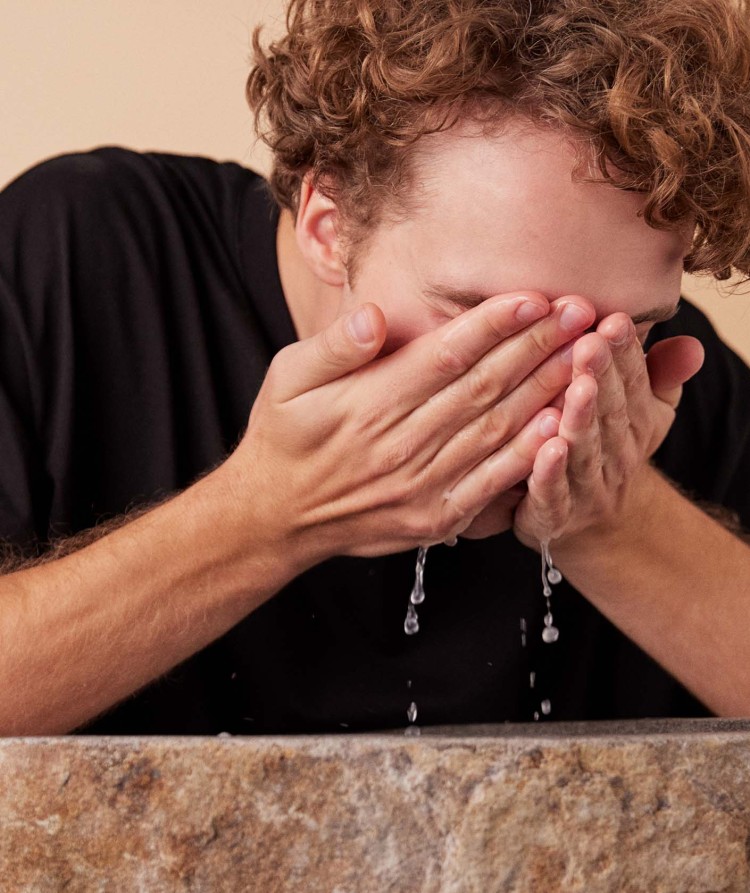 A good skincare routine to fight blemishes
Anti-blemish products should match your skin's mood
If you want to change your current skincare routine so that it better addresses the concerns of your blemish-prone skin, you need to start by determining your skin type. Does it tend to be oily? Dry? Or a mixture of both – and therefore combination? The answer to this question will help you to choose the products best formulated for your skin. A skincare routine for blemish-prone combination skin may be slightly different from one for blemish-prone oily skin.
To help you work out your skin's mood, take a look at its characteristics. If it's shiny all over and pores are quite visible, you have oily skin. On the other hand, if it tends to feel tight on a daily basis and isn't shiny at all, not even at the end of the day, you have dry skin. If you have combination skin, you'll find that your T-zone (forehead, nose and chin) is usually shiny from the middle of the day, but the rest of your face is a little drier or just "normal" – i.e., it doesn't feel uncomfortable and it isn't shiny either.
Now that you've determined your skin type, let's take a look at the different steps in your anti-blemish skincare routine.
Removing makeup is crucial, to prepare your skin for anti-blemish products
The first step in your routine is makeup removal – and this is a step you must never skip! By removing all traces of makeup, skincare products, sun cream, pollution, and impurities, you'll help to oxygenate cells and unclog pores, thus reducing the risk of blemishes.
The best product for this is Le Baume Céleste – our oil-in-gel makeup remover formulated with purifying Chaulmoogra oil, anti-inflammatory Blue Tansy essential oil, and antibacterial Rosemary.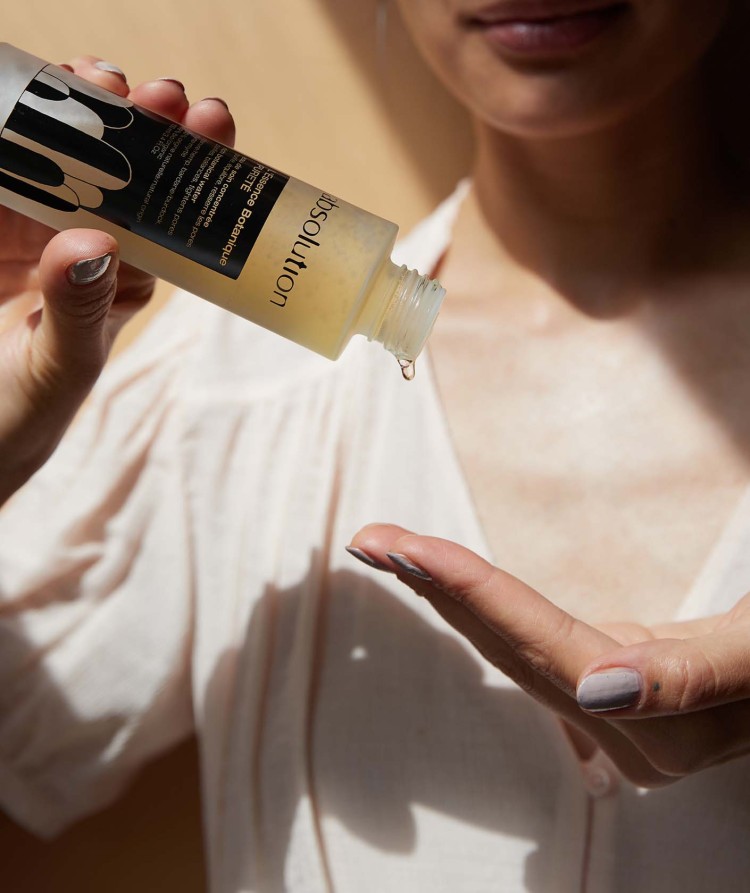 Gently purify
Purify with a cleanser designed for blemish-prone skin
Regardless of whether you wear makeup, your skin needs to be deeply cleansed. This will remove any remaining traces of makeup (if you wore any!), your day cream, dust, dirt, etc.
We recommend using Le Nettoyant Pureté – a cleansing gel formulated with naturally derived active ingredients. It effectively dissolves any lingering traces of makeup and impurities, helps to purify the skin, and leaves it feeling supple and comfortable. And of course, you can use it after Le Baume Céleste if you want to practice the double cleansing method.
Apply a blemish-fighting serum
Now that you've removed makeup and cleansed, it's time to apply a serum that will help keep blemishes at bay! Rich in deep-cleansing and purifying active ingredients, Le Booster PURETÉ works to restore skin's balance and gently rid it of blemishes.
If your skin is young and you don't feel ready to use a concentrated serum yet, then L'Essence Botanique PURETÉ could be just the product for you! This rich botanical water has a gel-like, watery texture, and contains a higher concentration of active ingredients than a toner, but less than a serum. When used after cleansing and before your other skincare products, it helps to purify the skin and control sebum production, while its astringent ingredients reduce the appearance of pores.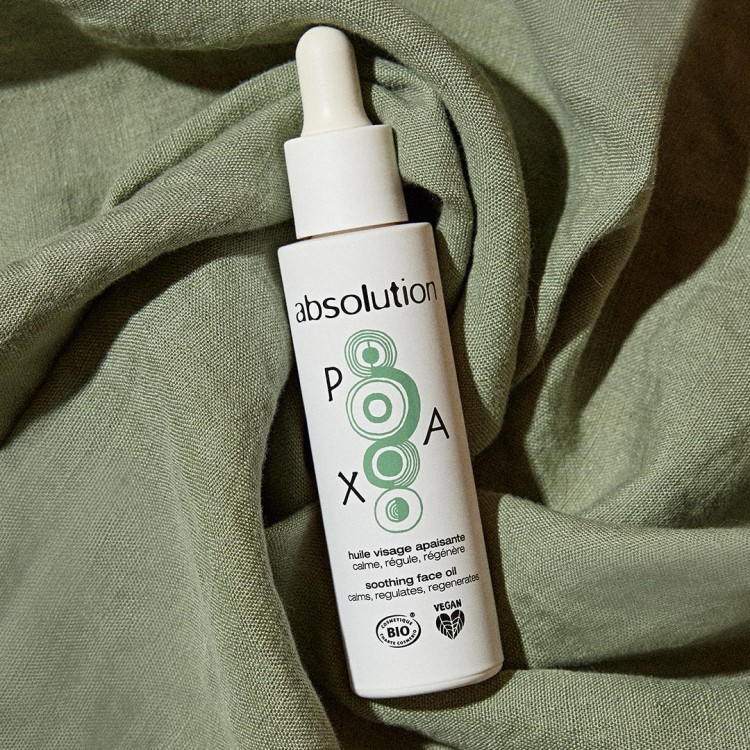 Anti-blemish skincare routine
Choose a moisturizer that suits your skin type
La Crème de Santé hydrates and rebalances, and contains prebiotics that work to restore the balance of the skin microbiome. Suitable for all skin types, it's particularly good for combination and oily skin. If your skin craves comfort, La Crème Beau Jour is perfect. This antioxidant cream, with its exquisite soft, souple texture, leaves skin nourished, hydrated, and shine-free.
In the evening, mix Le Booster Pureté (purifying serum) with 4 drops of PAX oil, a night and day face oil formulated with a high concentration of calming, skin-regulating plants and CBD. It gradually helps the skin to become more balanced, reduce acne and fade acne scars. Results after 4 weeks are very encouraging!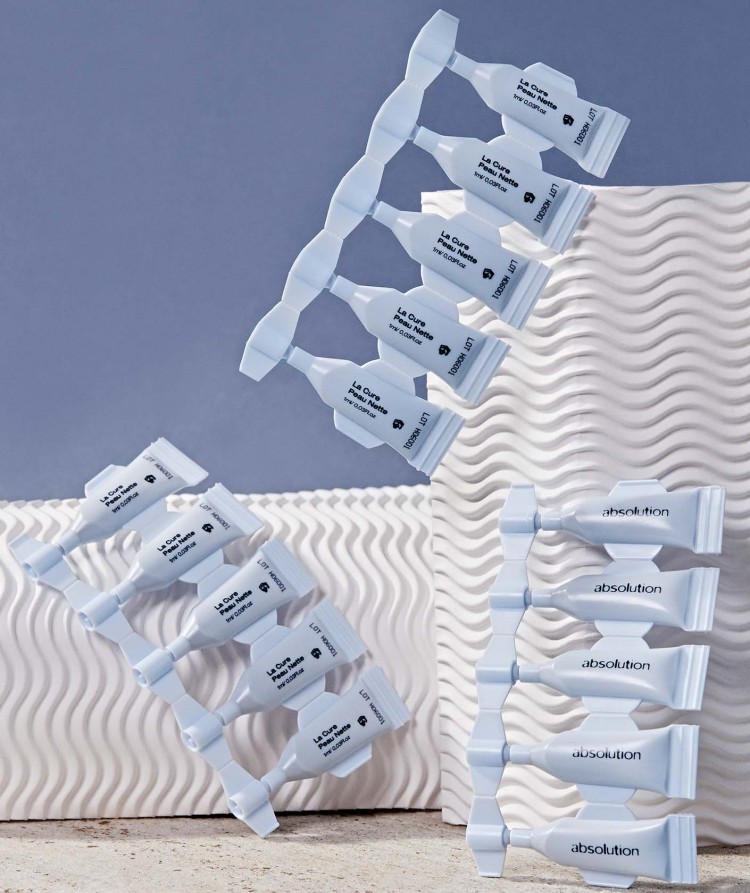 Use additional, complementary blemish fighters
When the balance of your skin's ecosystem is disrupted, it can lead to minor "flaws" such as redness, acne, or blackheads. When this happens, it's important to incorporate specific products into your existing routine that will complement the daily skincare products you already use, while fighting redness or acne.
Reduce redness
Le Sérum Anti-Soif – our absolute bestseller – is excellent for replenishing moisture levels and diminishing redness. Made with carefully blended active ingredients, this facial serum works to restore radiance and hydrate the skin for up to eight hours. Its key ingredients include Aloe Vera, known for its repairing properties; Elderberry Flower, which soothes and repairs; and Hemp oil, which helps to reduce inflammation and calm redness.
Fight acne
If your skin is really playing up, try La Cure Peau Nette, which we developed specially for difficult skin! In just 15 days, this anti-blemish treatment helps to restore radiance, smooth the skin's surface texture, and purify your skin.
Last but not least, if you need a solution to cover up minor blemishes or persistent redness, you can count on Le Multicorrecteur. Created in partnership with celebrity makeup artist Christophe Danchaud, this product won an Elle International Beauty Award in the "Coups de Cœur France" category in 2019. It hides imperfections while giving a natural finish, and cares and conceals at the same time. Perfect if you want the effects of makeup along with the benefits of skincare!
Do you need a new tailored routine? Or simply want to make sure you are using the right skincare?
Our skin quiz only takes 3 minutes!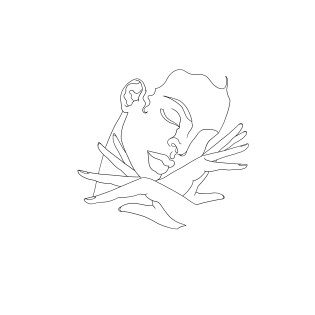 Does PAX oil really work? We put it to the test for 4 weeks, on 5 people with complicated skin. Discover the results!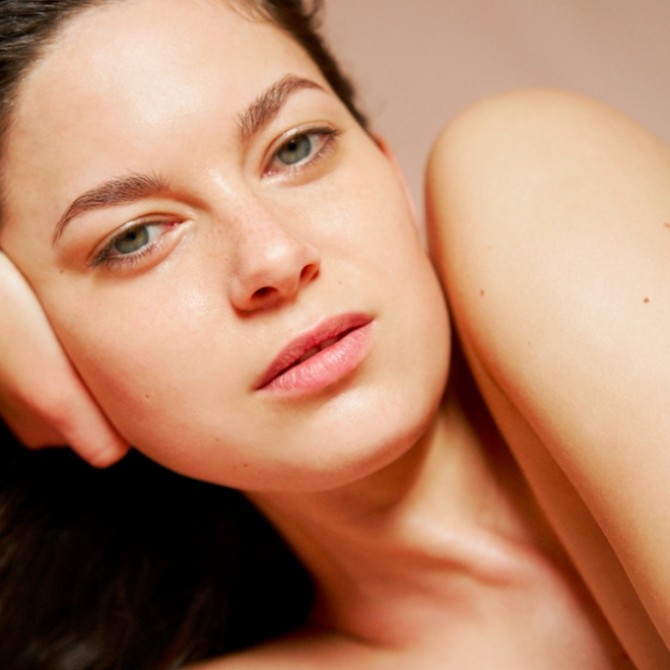 Blackheads, spots, microcysts... Does your skin have to deal with these problems every day? Find out more about ways to prevent them.
Blackheads, spots, acne, excess sebum... If you have to deal with these problems every day, maybe it's time you tried the Absolution anti-blemish routine!