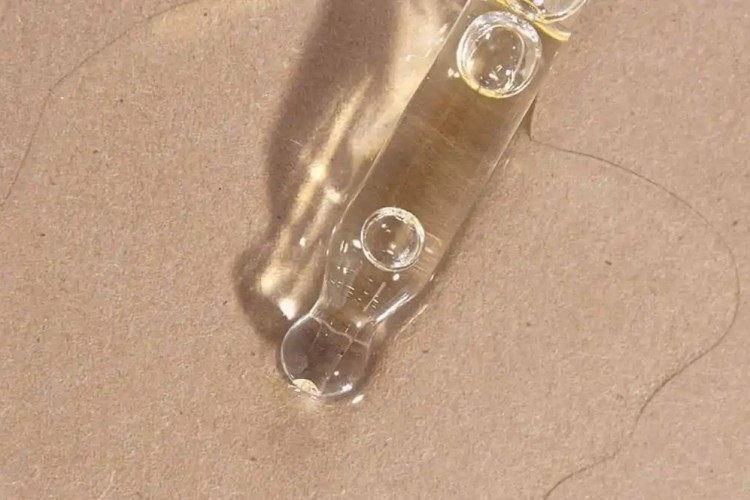 Which facial oils should you choose if you want to improve skin hydration?
Are the first signs of aging visible on your face? Does your skin feel uncomfortable? It could be because it's suffering from dehydration. How about using botanical oils to give your skin the comfort it deserves? Rich in Vitamins A, C and E, as well as fatty acids, botanical oils offer many benefits – including promoting skin hydration.
Find out which face oils are best to help keep your skin moisturized.
The benefits of botanical oils for your skin
Our skin is protected against environmental aggressors by its hydrolipidic film, which is made up mostly of water and sebum. The skin needs both lipids and water to ensure that this protection remains effective. When the skin is dehydrated, it can feel uncomfortable, itchy or tight. The complexion can become dull, and the skin can age faster.
It goes without saying that it's incredibly important to nourish and hydrate your skin. To do this, you can incorporate a combination of botanical oils and moisturizing ingredients into your beauty routine. Every day, use a moisturizing serum, like Le Sérum Anti-Soif. With its lightweight texture, it sinks into the skin quickly and easily, delivering instant hydration. This face serum contains Aloe Vera and Tea Tree essential oil, which work to keep skin moisturized and purified. To really drench your skin in moisture, treat it to our ultimate moisturizing must-have: Le Masque Anti-Soif Hydratant. This deep skin hydrator contains hyaluronic acid, which plumps the skin and reduces the appearance of lines and wrinkles.
Help skin hold in moisture with oils
Rich in antioxidants and Vitamins A, C and E, facial oils for combination skin, mature skin and dry skin are easily absorbed, nourish the skin, and help to prevent dehydration. But while facial oils have many advantages, and are definitely worth including in your moisturizing routine, they must be combined with some good, skin-friendly lifestyle habits!
Drinking water regularly is one of the best things you can do to keep your skin healthy and beautiful. Absolution's Le BeauTea Anti-Soif Harmonisant works to hydrate and energize your skin and body from within. This herbal tea is made with 10 natural, certified-organic ingredients, and you can count on it to help keep your skin radiant and glowing.
If you're looking for cosmetic products that are as natural as possible, and as kind to the planet as they are to your skin, you can't do much better than plant oils! While oils don't actually "hydrate" the skin, they do play a major role in keeping moisture in the skin by forming a protective film that helps to prevent the evaporation of water.
Not all botanical oils have the same properties, so when you're choosing one, make sure you take into account the specific needs of your skin. If you suffer from dry skin, for example, oils that are rich in omega-3 fatty acids will be particularly beneficial.
Olive oil: a natural pro-aging oil
You've probably already heard of Argan oil and Evening Primrose oil, which are known to help regenerate the skin and slow down the effects of skin aging. But did you know that Olive oil is also an excellent pro-aging oil? It can be used to remove makeup, or you can combine it with your day cream. Olive oil helps to protect the skin from UV damage (but please note, it isn't a sunscreen!) and helps to prevent the appearance of wrinkles. But that's not all… Rich in omega-3, Olive oil improves the skin's texture and suppleness, making it ideal for mature or very dry skin.
Which facial oil is best for you?
Just like essential oils, botanical oils all have different properties. Some are more suitable for one skin type than another. It all depends on their composition and the active ingredients they contain. So, when you're trying to decide which oil to incorporate into your beauty routine, it's essential that you not only know about its benefits, but also its drawbacks.
Rosehip oil – one of the ingredients in our L'Essence Botanique ÉCLAT – is an excellent anti-wrinkle face oil that helps to diminish dark spots and scars. Hazelnut, Nigella and Jojoba oils, meanwhile, are more appropriate for young or blemish-prone skin. Avocado oil intensely nourishes the skin and helps to relieve discomfort. Argan and Borage oils are great for mature skin as, in addition to maintaining good skin hydration, they also have pro-aging properties.
Dry skin shouldn't be confused with dehydrated skin, even if it can experience both dryness and dehydration at the same time. Find out the best ways to care for dry skin, with a little advice...