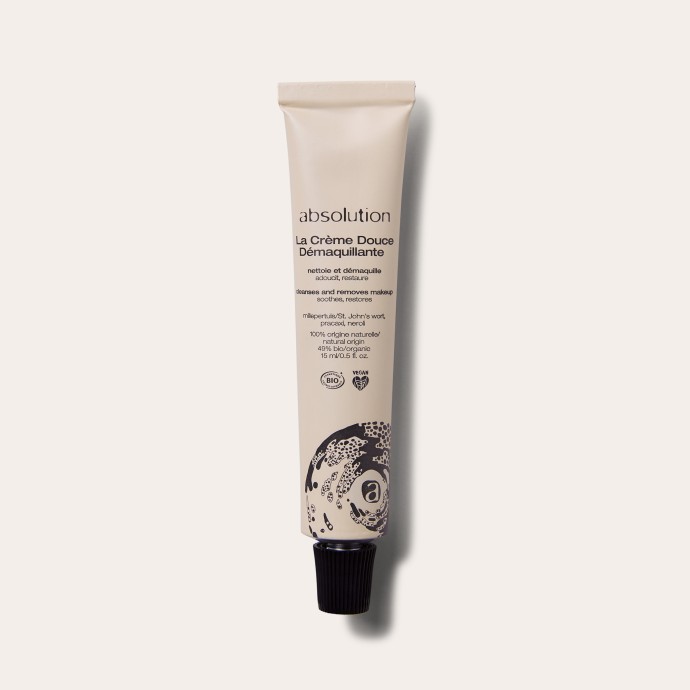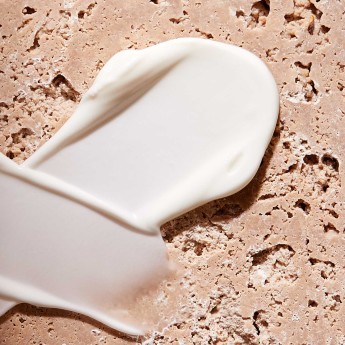 5.0
6 reviews
La Crème Douce Démaquillante — travel-size
Makeup-removing cleansing cream
La Crème Douce Démaquillante cleanses, removes makeup, softens and restores... ever so gently and effectively! Suitable for all skin types, even sensitive, it promises a moment of soothing softness.
See more
Cleanses, Removes makeup, Soothes
Suitable for All skin moods, especially dry and sensitive skin
9 active ingredients with Aloe Vera, Coconut Oil, Witch Hazel, St John's Wort ...
Ingredient list
INGREDIENTS (D012.02) : AQUA (WATER) SESAMUM INDICUM (SESAME) SEED OIL*, GLYCERIN, CETEARYL ALCOHOL, BEHENYL ALCOHOL, LAVANDULA ANGUSTIFOLIA (LAVENDER) WATER*, PROPANEDIOL, CITRUS AURANTIUM AMARA (BITTER ORANGE) FLOWER WATER*, CETEARYL GLUCOSIDE, COCOS NUCIFERA (COCONUT) OIL*, THEOBROMA CACAO (COCOA) SEED BUTTER*, XANTHAN GUM, GLYCERYL CAPRYLATE, GLYCERYL UNDECYLENATE, PENTACLETHRA MACROLOBA SEED OIL*, HELIANTHUS ANNUUS (SUNFLOWER) SEED OIL*, LEVULINIC ACID, DECYL GLUCOSIDE, HYDROLYZED WHEAT PROTEIN, SODIUM LEVULINATE, COCO-GLUCOSIDE, GLYCERYL OLEATE, ALOE BARBADENSIS LEAF JUICE POWDER*, TOCOPHEROL, CITRUS AURANTIUM AMARA (BITTER ORANGE) LEAF/TWIG OIL*, EUCALYPTUS GLOBULUS LEAF OIL*, LAVANDULA HYBRIDA GROSSO HERB OIL*, SODIUM HYDROXIDE, DAUCUS CAROTA SATIVA ROOT POWDER*, ORIGANUM MAJORANA FLOWER OIL, PELARGONIUM GRAVEOLENS OIL*, ZINC PCA, HYPERICUM PERFORATUM FLOWER EXTRACT*, FUSANUS SPICATUS WOOD OIL*, CITRIC ACID, CITRUS AURANTIUM AMARA (BITTER ORANGE) FLOWER OIL, HYDROGENATED VEGETABLE GLYCERIDES CITRATE, LINALOOL***, LIMONENE***, CITRONELLOL***, GERANIOL***
* Ingredients from organic farming
*** Natural constituents of essential oils
100% natural origin of total, 49% of the total ingredients are from organic farming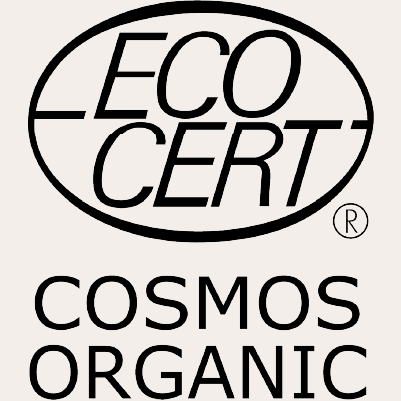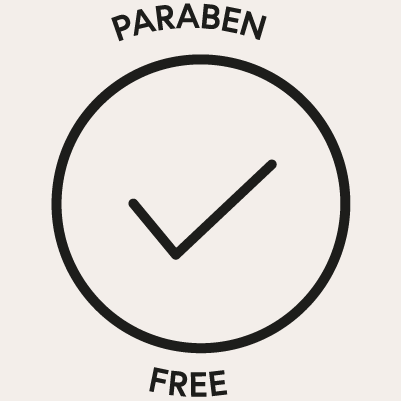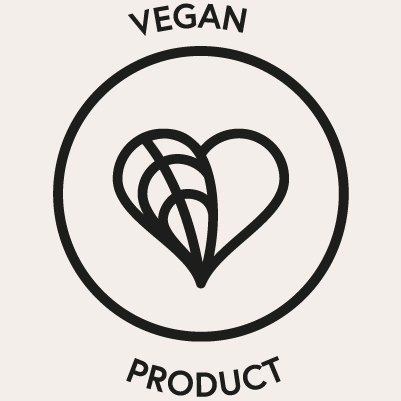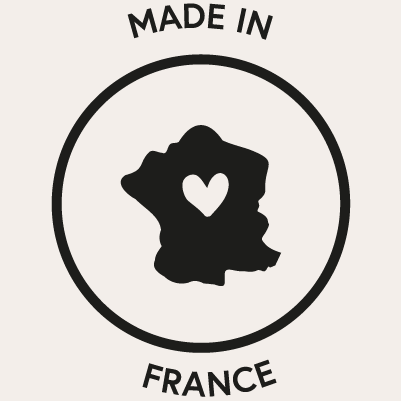 Vegan, Ecological and Natural, certified by Ecocert COSMOS Organic, Unisex, Made in France.
0%
PEGs, PHTALATES, MINERAL OILS, GMOs, AND SYNTHETIC FRAGRANCES.
Moisten your face, then apply La Crème Douce Démaquillante either with your hands or the konjac sponge. Leave on for two minutes to let your skin soak up all its benefits, then massage gently to work it into a lather. Rinse off with water or remove any excess with a washable cleansing pad or a clean towel. Finally, mist your face with La Brume Systémique as your final cleansing step.   
For which skin type is la Crème Douce Démaquillante most suitable?
La Crème Douce Démaquillante is suitable for all skin types and ideal for sensitive skin with its soft and creamy texture, rich in softening active ingredients.
Is it effective against waterproof make-up?
Yes, it is gentle but still particularly effective on waterproof products.
How much should I apply?
A small amount is enough.
Should I use a cotton pad to apply La Crème Douce Démaquillante?
You can apply it by hand or on the Konjac sponge. Then rinse your face with water or remove the excess with a washable cotton pad or a clean towel.
Can I use it morning and evening?
At Absolution, we will always recommend a deep cleansing only in the evening. In the morning, simply rinse your face with clean water and apply a toner such as Eau Soir et Matin and/or spray la Brume Systémique.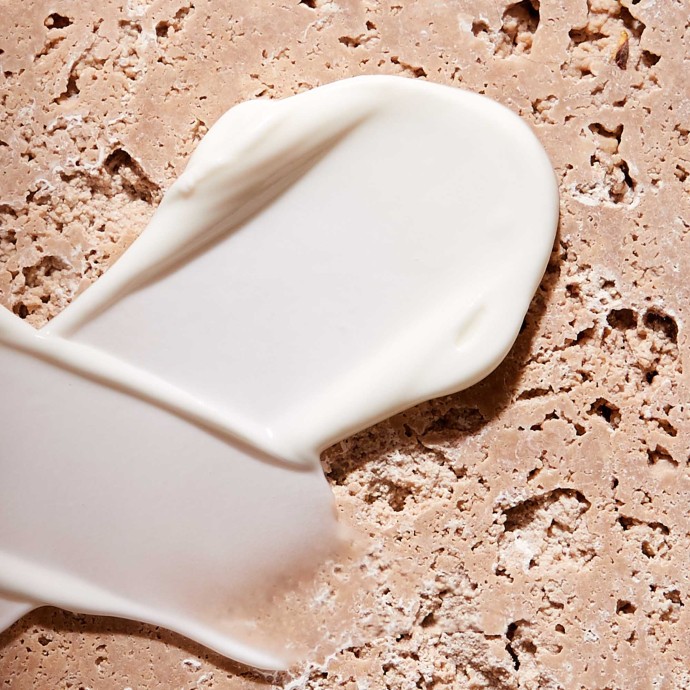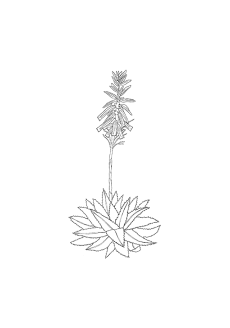 9 Active ingredients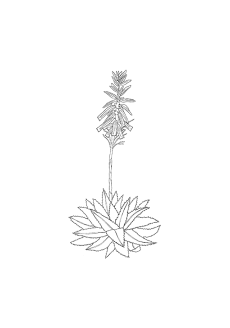 Aloe Vera
One of the most widely used medicinal plants, Aloe Vera is used to treat burns, including sunburn, to heal wounds and to combat cellular aging. Its composition is very interesting: like a cactus, it contains over 99% water. The remaining 1% is a very potent synergy of 12 vitamins (A, B1, B2, B3, B12, C, E...) but also numerous minerals, trace elements and amino acids.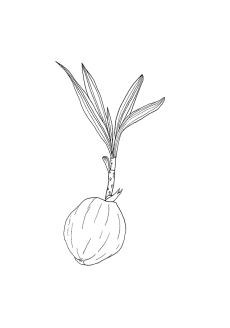 9 Active ingredients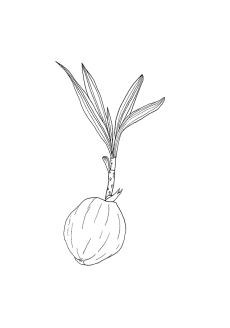 Coconut Oil
The oil that keeps on giving! Coconut oil is a marvel of nature that not only delights with its delicious scent, but also works hard to nourish and repair sensitive skin. The texture of coconut oil is easily absorbed, enabling it to deeply moisturize, soothe irritations and soften the skin.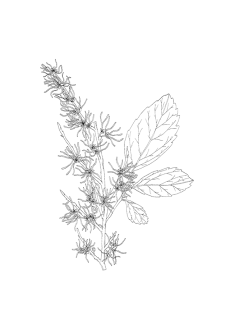 9 Active ingredients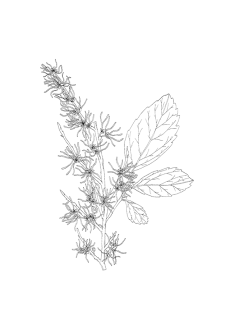 Witch Hazel
Astringent and refreshing, it tones the skin, boosts microcirculation and helps to firm tissues.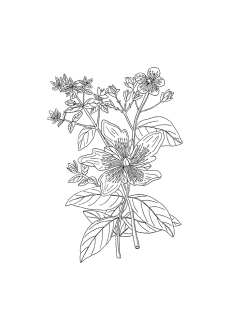 9 Active ingredients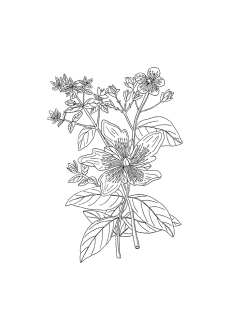 St John's Wort
St John's Wort extract is traditionally used for its anti-inflammatory and healing properties. This skin softener helps to strengthen the skin and soothe irritations.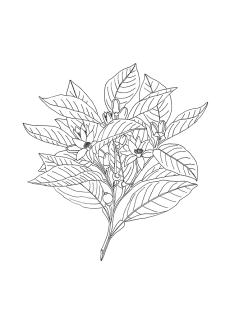 9 Active ingredients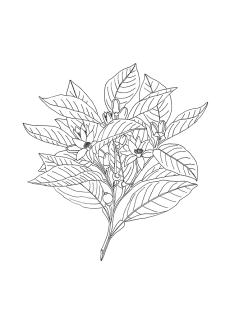 Neroli
Neroli hydrosol has a calming, reassuring scent that can help you to fall asleep, so it's perfect before bedtime! Ideal for dry skin, it works to improve suppleness while providing regenerating benefits. With very mild antibacterial properties, it helps to gently restore skin's balance.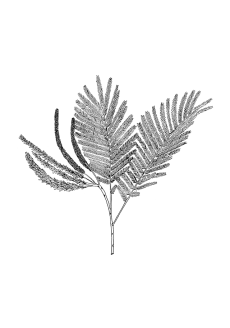 9 Active ingredients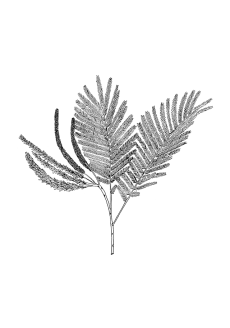 Pracaxi
Pracaxi oil is simply bursting with benefits! It nourishes without leaving an oily film on the face, helps to improve the condition of the skin and stimulates cell renewal. It contains behenic acid – a saturated fatty acid that helps to protect skin against environmental aggressions.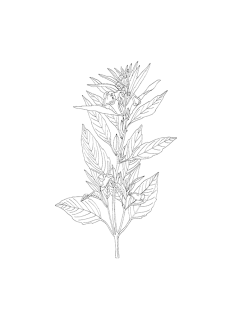 9 Active ingredients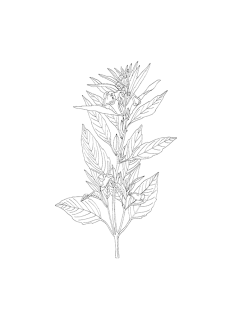 Sesame
Rich in fatty acids, this oil helps to regenerate skin and soothe irritations. It contains many natural antioxidants (vitamin E, lecithin and sesamolin), which help to protect cells from oxydation, therefore preventing the early signs of skin aging. It's also an excellent oil for sensitive and reactive skin that seek comfort.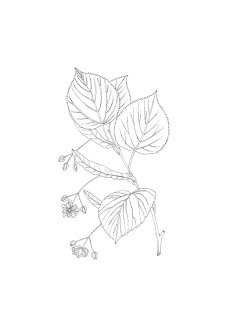 9 Active ingredients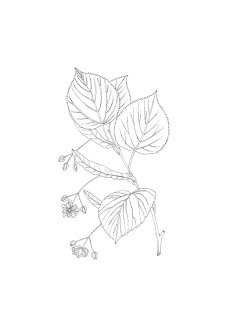 Linden
Both softening and soothing, it restores suppleness to very dry and sensitive skin.

9 Active ingredients

Zinc
This purifying trace element helps to prevent the growth of bacteria on the skin and neutralize free radicals. It also helps to strengthen keratin (nails, hair).
The average score of La Crème Douce Démaquillante — travel-size is 5.0 out of 5 after the 6 experience feedbacks gathered from our clients.
For each review, you will collect 20 points, which can be converted into a €1.40 voucher!
Formulated to work in perfect harmony with the skin and care for even the most sensitive skin types, La Crème Douce Démaquillante is a true all-in-one cleanser that removes makeup from the face, eyes and lips.
Beautiful skin is something you have to work at. To keep your skin soft, fresh and healthy, you have to give it some of your time! That includes taking the time to rid it of all those impurities that have accumulated on its surface during the day. Pollution, sebum, UV rays, our hectic lifestyles... There are many internal and external factors that can cause toxins and residue to build up on your skin, affecting its natural beauty. If you want to enjoy radiant, healthy-looking skin, there's one skincare step you really mustn't skip – and that's cleansing!
Within minutes, La Crème Douce Démaquillante removes all makeup from the face, eyes and lips, along with any toxins and traces of pollution. Made with gentle, natural, antioxidant active ingredients, it traps impurities on the skin's surface (makeup, sebum, sweat, etc.) and gently dissolves them. More effective than a micellar water, La Crème Douce Démaquillante is particularly tough on waterproof makeup but gentle on the hydrolipidic film. It lets your skin breathe while helping to slow down the effects of aging. Immediately, skin feels protected, nourished and hydrated.
This ultra-mild cleanser is a pleasure to use and helps to restore your skin's natural balance with gentle active ingredients:
- Pracaxi oil: regenerates, protects and nourishes, without leaving a greasy residue;
- St John's Wort extract: with healing, anti-inflammatory, softening and soothing properties;
- Neroli Hydrosol: calms, regenerates and improves suppleness. It has gentle antibcterial properties and helps to balance the skin, while its soft scent promotes sleep.
- Lavender Hydrosol: purifying, soothing and refreshing;
- Cocoa Butter: nourishing, softening and antioxidant.
La Crème Douce Démaquillante also contains Aloe Vera, Coconut Oil and Essential Oils. It's the perfect combination of beneficial ingredients to cleanse, soften, restore and soothe your skin overnight.
Suitable for all skin types, even the most sensitive.
Complete your ritual with
La Brume Systémique
To avoid any risk of irritation, we recommend using a gentle cleanser in the evening only, to remove all traces of makeup and impurities. In the morning, wake up your skin with La Brume Systémique – our certified-organic, bi-phase moisturizing mist. Just a few sprays are enough to hydrate the skin and help regulate its ecosystem.