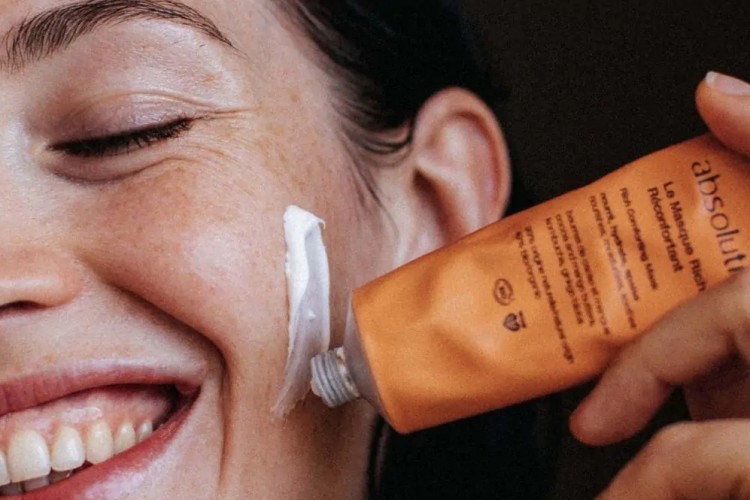 A face mask tailored to your skin's needs, to make it look more beautiful
A face mask is one of those products that we love to include in our skincare routine. Face masks are fun to use, deliver rapidly visible results, and they only take about 15 minutes to deep cleanse, deeply hydrate andrepair the skin. But to really reap the benefits of your face mask, it's important to choose the right one – and to use it the right way. We tell you all you need to know about incorporating a face mask into your beauty routine.
What are the benefits of a face mask?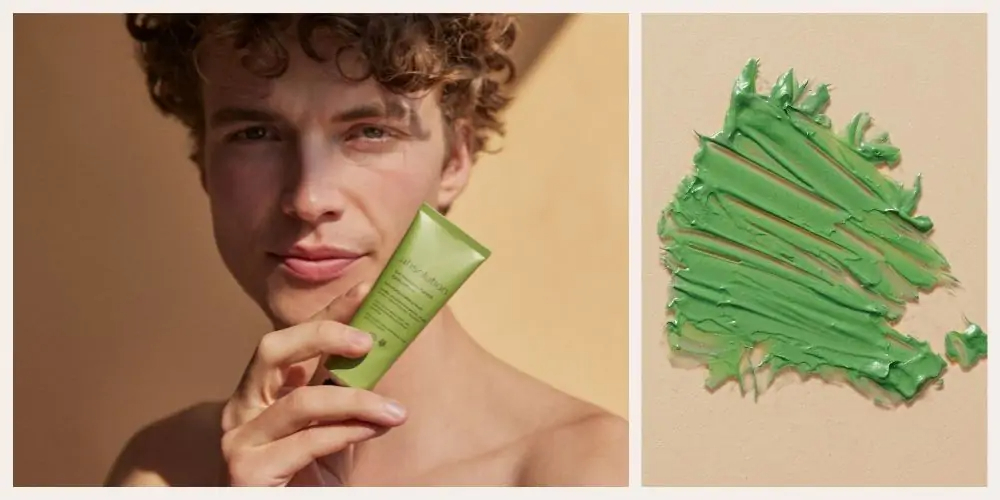 Taking care of your face is not just about looking after your skin and your beauty. It's also about carving out moments of wellness, doing something that's good for both your body and mind. Face masks are one of those beauty products that we all love to (and should!) use, and they boast many benefits. Pollution, sun exposure, cold weather, stress and poor diet are just some of the many factors that can take a toll on your skin, leaving it weaker and more vulnerable. To give your skin a boost and help it fight off aggressors, it's essential to include a good face mask in your beauty routine. There are masks for different purposes, made with different ingredients. For example, you might want one that deep cleanses pores, nourishes, tackles blemishes, controls excess sebum, or maintains the skin barrier. While a face mask certainly cares for the skin and offers real beauty benefits, there's another, less obvious, dimension to this kind of product. Because when you apply a face mask, you're giving yourself a moment of well-being and relaxation. Maybe you've had a difficult day? Maybe you want to end the week on a positive note? There's always a good reason to treat your skin to a good face mask! Just make sure you choose one with a formula to match your skin's mood, then enjoy this moment of calm and self-care.
When and how often should you apply a face mask?
Whether you're using a DIY face mask or one from an expert beauty brand, its effectiveness is not just dependent on the mask itself, but also on how often you apply it. Once or twice a week is good. Any more often could be counterproductive, especially if you're using a purifying mask. Remember, these products can contain a high concentration of active ingredients as they're designed to be used for a short period of time. You can apply your face mask any time of the day, but it's best to apply it in the evening, as this is when your skin will be most receptive. There are even some face masks that can be used instead of your night cream once or twice a week, such as our Le Masque Velours Repulpant or Le Masque Riche Réconfortant. If you have an important meeting or event coming up and you want your complexion to glow for the occasion, you could opt for a fast-acting mask that you apply just before your makeup or before you get ready. If you just want to use a face mask at home at the weekend, why not make the most of this time to sip on a delicious herbal tea, read a good book, or simply relax while the mask works its magic?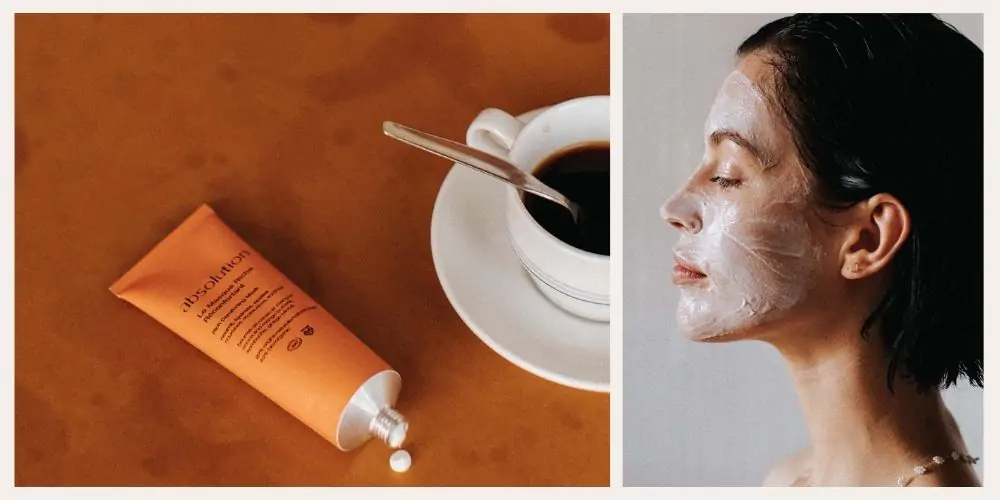 Lips, eye contour, neck: are there different masks for different areas?
Most masks can be applied on the entire face, but each area of the face has its own needs and concerns. Plus, your skin is constantly changing – throughout the day and with the seasons, but also at different stages in your menstrual cycle. Multi-masking has been getting a lot of buzz lately. And while it may be the latest trend, it's actually a really effective way to provide a customized solution to treat each area of your face. The idea is to apply more than one mask on the face, so you can target specific needs. For example, you could apply a moisturizing mask on your dry lips, cheeks, and eye area, along with a purifying mask on your forehead, nose and chin. We recommend using a natural face mask and always looking for safe, gentle formulas. And don't forget: face masks aren't just for women! Absolution's skincare products (and that includes our masks) are unisex!
How do you apply a face mask?
Always apply your face mask to perfectly clean skin, ideally after steaming the face, as this will open pores. It's also good to exfoliate your skin beforehand, using a face scrub such as La Crème Gommante.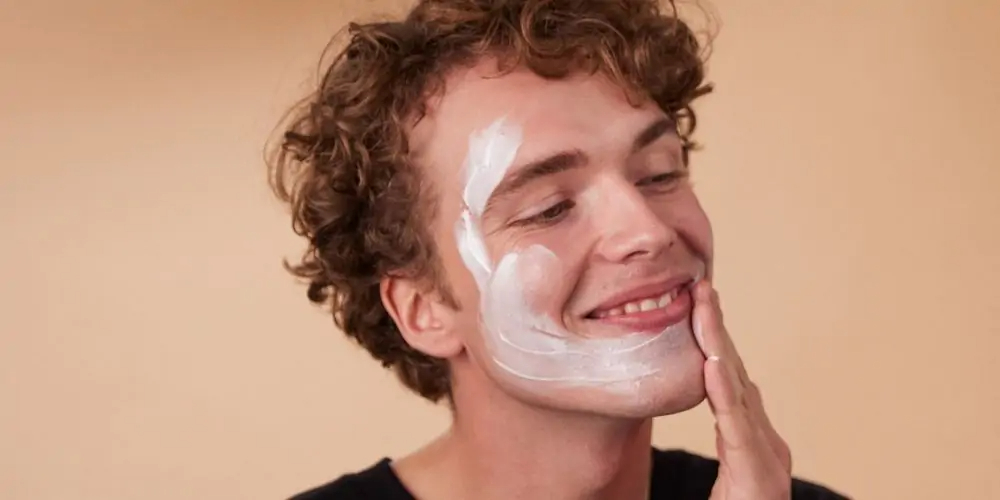 However, do bear in mind that you shouldn't exfoliate your skin more than once a week. Apply your face mask generously, not forgetting the neck and décolleté. Most masks should be left on for 5 to 15 minutes, but it can vary from one to another. Some masks can be left on overnight, for maximum results. When it's time to remove your mask, rinse your face with warm water, then follow with your usual beauty routine.
How do you choose the right mask for your skin type?
As with any skincare product, a face mask should be chosen according to skin type. If you have sensitive or acne-prone skin, the last thing you want to do is use a harsh skincare product – like some of the peel-off masks on the market. And if your skin has undergone some big changes (acne, eczema, rosacea, dark spots, etc.), you need to adapt your beauty habits accordingly. At Absolution, there's a face mask for every skin type. Do you have combination, oily or blemish-prone skin? Le Masque Pureté Détoxifiant, with Spirulina, Yerba Maté, Burdock and 10 other purifying and deep-cleansing active ingredients, tightens pores and revitalizes the skin in just 10 minutes. If you have sensitive or reactive skin, opt for Le Masque Velours Repulpant (previously called "Le Soin Repulpant") or Le Masque Riche Réconfortant, to soothe irritation.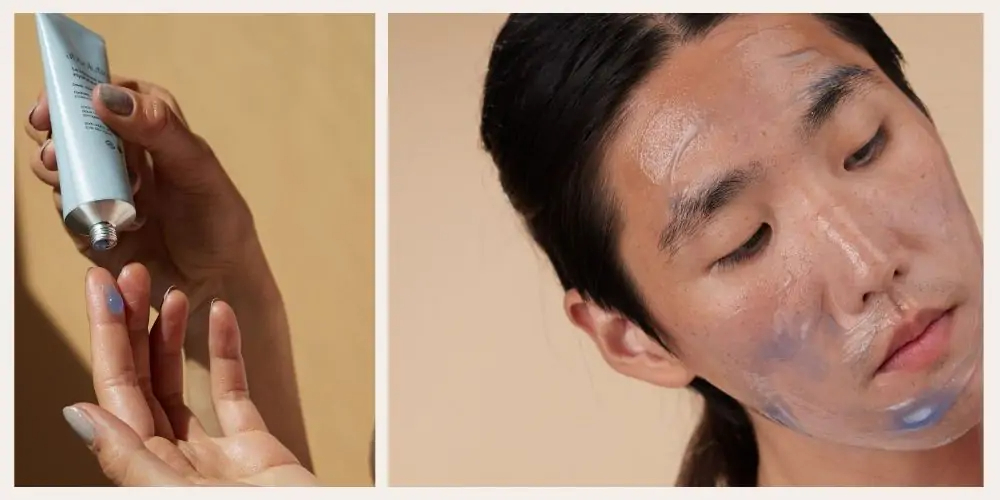 And finally, if you feel your skin is dehydrated, quench its thirst with Le Masque Anti-Soif Hydratant. Formulated with Hyaluronic Acid, Codium Seaweed and Astragalus, it plumps fine lines, smoothes out the skin surface, and increases skin hydration levels by up to 111% in one hour!
What kind of textures should you look for?
Face masks come in all sorts of different formulas and textures, depending on the effect you want and your skin's mood. Masks for dehydrated skin often come in gel form, while purifying masks tend to have a creamy texture.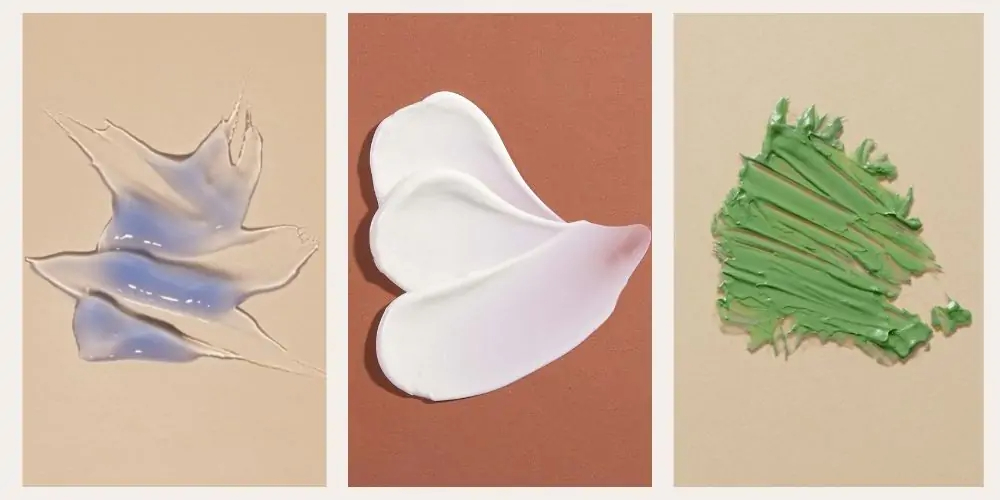 Nourishing masks, meanwhile, will usually have quite a thick, rich, almost buttery texture. For the past few years, peel-off masks have been a big trend, especially with people who have oily skin. Once applied, a peel-off mask "clings" to the face, then when you peel it off, it takes all the impurities with it. But these kinds of face masks should not be used too often, and you should always make sure you use masks that aren't too harsh on your skin. Whatever mask you choose, don't forget that applying a mask is also all about enjoying a moment of me-time. You're giving your skin – and yourself – a little bit of love!
Our line of Absolution masks
You have blackheads and you want to get rid of them? Absolution gives you all the tips you need to get rid of them with a green tea mask!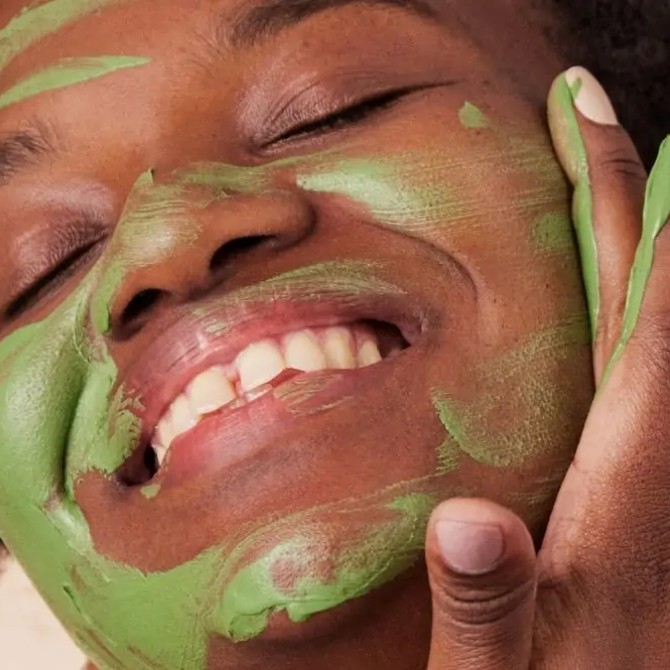 Do you need to get rid of a spot (or spots) on your face? Absolution tells you about the causes of different types of spots and how to help make them go away!