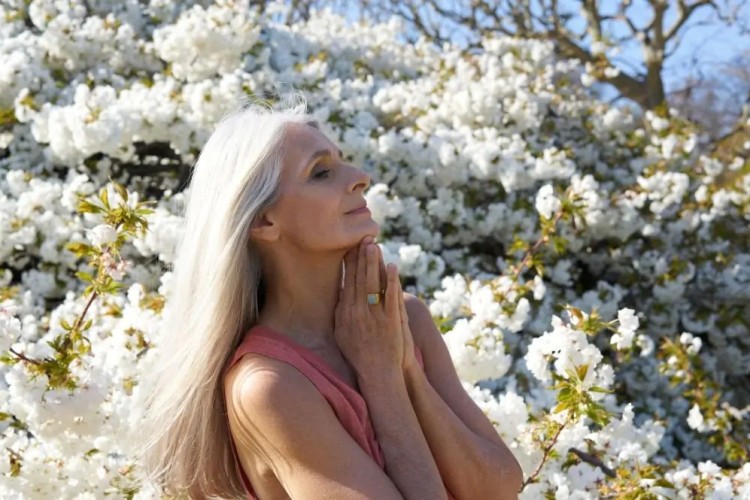 All you need to know about "anti-aging" skincare
Skin aging is, of course, a natural, inevitable, physiological process. But you can still control and slow down its effects by using skincare products rich in pro-aging, hydrating and antioxidant active ingredients. At Absolution, we prefer to talk about "pro-aging" skincare rather than "anti-aging" skincare. Why? Because we consider aging to be a natural process, so it makes perfect sense to support it rather than fight it!
Why should you use an "anti-aging" skincare product?




As we get older, skin cell renewal slows down, and the hydrolipidic film – which provides natural protection for the skin – becomes less and less effective. External factors, such as pollution, UV rays, stress and dehydration, can also aggravate the aging process. They generate free radicals, and this affects the production of collagen and elastin – two molecules that give the skin its suppleness.
If you want to reduce the signs of skin aging, it's recommended that you use complete anti-aging skincare products, which will support your skin as it changes.
At what age should you start using "anti-aging" skincare?


From the age of 30, cell renewal in the skin of the face starts to slow down. This doesn't mean that you should start using anti-aging skincare as soon as you hit 30, but you should keep in mind that this normal physiological process has begun, and it will gradually cause the skin to become drier and thinner.
The first signs of skin aging that appear are usually fine lines and dark spots – especially if you tend to expose your skin to the sun, or if your lifestyle isn't as healthy as it could be (if you smoke a lot, consume too much alcohol, etc.). Natural collagen and elastin production also starts to slow down, causing skin tissues to sag.
To help you keep your skin beautiful and supple for as long as possible, Absolution has developed a range of anti-aging skincare products. Each one is formulated with natural and organic active ingredients, known for their ability to help slow down and soften the first signs of skin aging.
How to choose the right anti-aging product
As soon as the first signs of aging start to appear, you can adapt your beauty routine by incorporating one (or even several) pro-aging and antioxidant skincare products. Your skin's needs change regularly, and it's essential that you give it nutrients and active ingredients to keep it radiant.
Isabelle Carron, founder of Absolution, put a lot of thought and time into developing skincare products that would hydrate, revitalize and repair the skin. As a result, you can now choose from several Absolution pro-aging products.
How should you apply an anti-aging product?


Regardless of the anti-aging skincare product you decide to use, it's essential that you apply it after removing makeup and thoroughly cleansing your skin. If you want to use a pro-aging serum, apply it after cleansing and before your anti-aging cream.
For best results, we suggest that you warm your cream between your hands before spreading it over your face. Press your skin lightly when you apply it, to stimulate circulation. Remember to gently stretch and pinch areas prone to wrinkles and fine lines, as this will stimulate collagen production.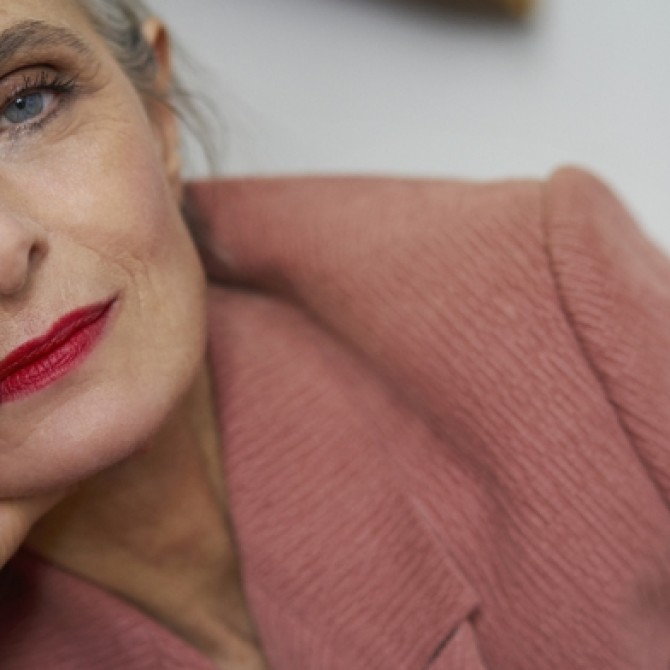 From the age of 60, your mature skin has specific needs. Provide an effective response with a natural beauty ritual and organic pro-aging skincare from Absolution.
Fine lines, crow's-feet, wrinkles, dryness... Discover Absolution's products to help you fight the signs of aging after age 30!