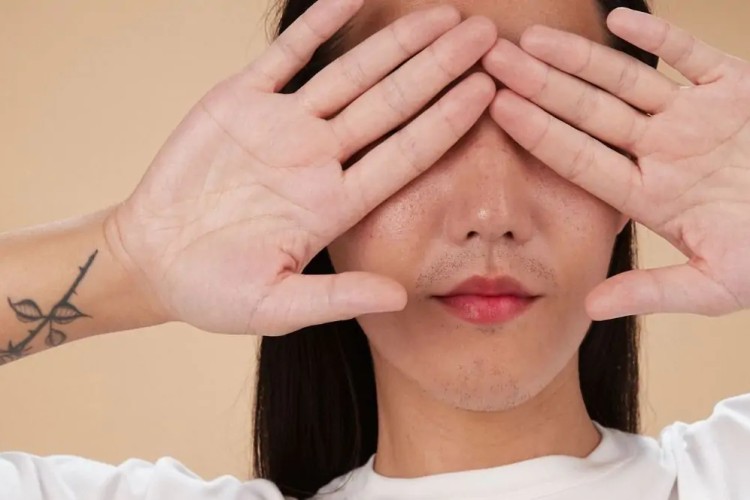 What skincare products should you use on the eye area?
The skin around the eyes is particularly sensitive and delicate, so it's important that you use specific skincare products to care for it. Absolution tells you how to protect and look after this fragile area.
Why should you use a specific skincare product on the eye area?
The skin around the eyes is much finer than that of the rest of the face – three to five times finer in fact! This makes it naturally fragile, more vulnerable to damage from environmental aggressors, and more prone to dehydration. There are also fewer elastin and collagen fibers in the skin around the eyes, making it susceptible to premature skin aging. Increased sensitivity, poor microcirculation and constant movements (we blink, on average, 15,000 times a day!) are behind the dark circles, puffiness, fine lines and wrinkles you can often see in the eye area. So it's essential to give the skin here extra protection by using a skincare product tailored to its needs. With this in mind, Absolution has developedtwo certified-organic eye care products for both men and women, formulated with natural active ingredients and powerful botanicals.
What kind of eye contour product is the most effective?
Gels, serums, creams… Skincare products for the eye contour come in different formulas and textures, but they're all designed specifically to address eye area concerns. Gel textures are light and fresh, so they're ideal if you're prone to dark circles and puffiness, and need a product that de-puffs! Absolution's Le Soin Regard can be applied morning and evening. Made with a blend of natural, certified-organic active ingredients with firming, smoothing and brightening properties, it helps to prevent the appearance of dark circles and fine lines while leaving skin perfectly hydrated. It also contains Caffeine, which is known to stimulate drainage and help reduce puffiness.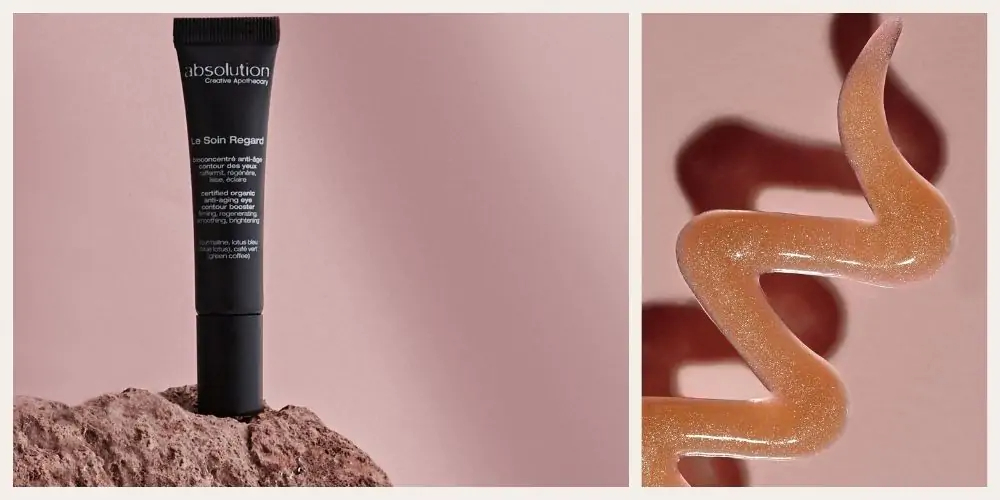 If you'd like a deeper nourishing effect, look for thicker, creamy textures, which are great for fragile, dull and/or dehydrated skin around the eyes. If these are the concerns you want to address, La Crème Réparatrice Regard is perfect for you! The natural active ingredients in this eye cream provide a high level of protection all day long. Acmella works to smooth out lines, Mamaku has a lifting effect, and Hyaluronic Acid plumps. Together, they work to repair and hydrate the skin, and give your eye area the attention it deserves.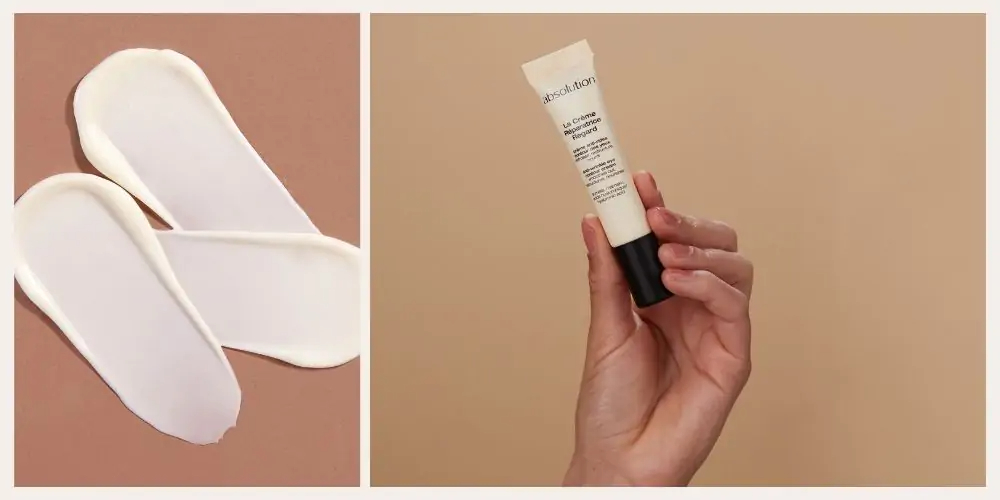 How should you apply an eye cream?
Whatever eye contour product you choose to use, it's essential that you apply it to clean skin. Absolution's product range includes different cleansers, with solutions for all skin types. Formulated to work with all skin moods, Le Nettoyant Pureté removes impurities and traces of makeup while also helping to regulate the skin. Once your skin is clean, it's time to apply your eye cream or gel. You only need a tiny amount for each eye – and this is why eye care products usually come in a small jar or tube containing 8-15 ml of product. Apply the product under your eyes, but also on the eyelids and up to the eyebrows. When you're applying it, use movements that will smooth the skin and stimulate drainage. This will boost microcirculation and help to diminish puffiness and dark circles. And if you want to add to the de-puffing effect, keep your product in the fridge!
Are there any natural ways to "rejuvenate" the eye area?
The eye area is highly vascularized (i.e., there are lots of blood vessels and capillaries), so it needs regular stimulation! If you want to diminish dark circles and slow down the appearance of the signs of aging, try some self-massage. This will help to boost circulation and "unblock" tissues. You could even use a Gua Sha to help. Made from rose quartz, with soothing properties, our Gua Sha is a highly effective face massage tool – and it can be used on the eye area. A lymphatic drainage eye massage is also one of the most effective massage techniques for the eye area. Not only does it help to smooth the skin; it also improves absorption of your pro-aging or anti-dark circle eye cream.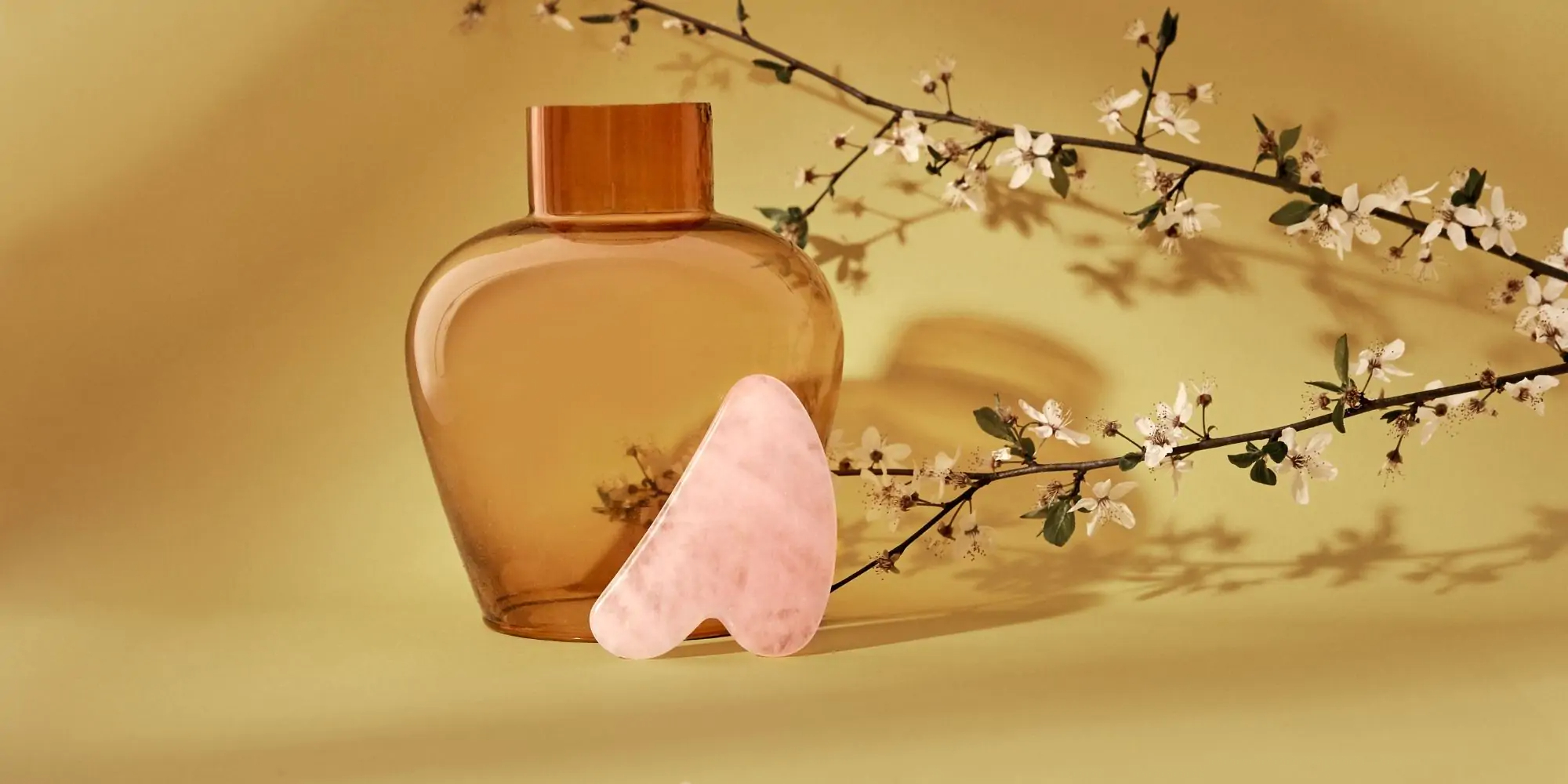 You can do a lymphatic drainage massage at home, using the Absolution Black Obsidian face roller. In crystal healing, Obsidian is considered a protective and regenerating stone that helps speed up the healing process.