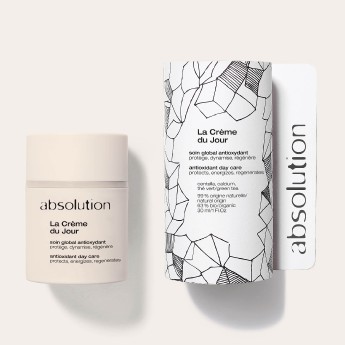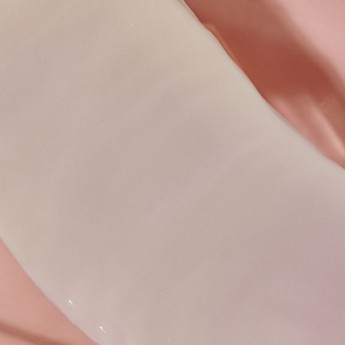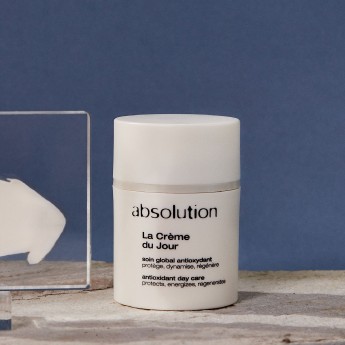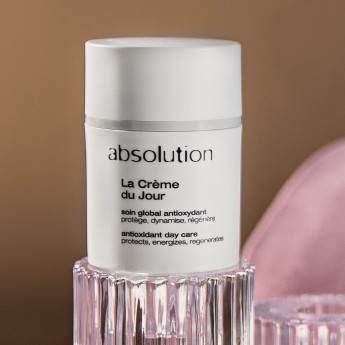 4.9
8 reviews
La Crème du Jour
It works to protect, energize and regenerate. Offering both preventive and corrective action, this complete anti-aging cream contains antioxidant, anti-free radical and hydrating active ingredients.
See more
Moisturizes, Nourishes, Protects, Regenerates
Suitable for All skin moods, ideal after 35 as a preventive skincare
9 active ingredients with Hyaluronic Acid, Aloe Vera, Calcium, Centella asiatica ...
Ingredient list
INGREDIENTS: AQUA/ WATER, GLYCERIN, ZINC OXIDE, DICAPRYLYL ETHER, POLYGLYCERYL-2 DIPOLYHYDROXYSTEARATE, DICAPRYLYL CARBONATE, CAPRYLIC/CAPRIC TRIGLYCERIDE, SILICA, POLYGLYCERYL-3 DIISOSTEARATE, COCOGLYCERIDES, HYDROGENATED CASTOR OIL, JOJOBA ESTERS, ORYZA SATIVA STARCH / ORYZA SATIVA (RICE) STARCH*, CENTAUREA CYANUS FLOWER WATER*, MAGNESIUM SULFATE, SIMMONDSIA CHINENSIS SEED OIL / SIMMONDSIA CHINENSIS (JOJOBA) SEED OIL*, HELIANTHUS ANNUUS SEED CERA / HELIANTHUS ANNUUS (SUNFLOWER) SEED WAX, PROPANEDIOL, PENTYLENE GLYCOL, ALUMINUM HYDROXIDE, COFFEA ARABICA SEED OIL / COFFEA ARABICA (COFFEE) SEED OIL*, SODIUM LAUROYL GLUTAMATE, TOCOPHEROL, POLYGLYCERIN-3, ACACIA DECURRENS FLOWER CERA / ACACIA DECURRENS FLOWER WAX, SODIUM PHYTATE, LYSINE, HONOKIOL, MAGNESIUM CHLORIDE, HELIANTHUS ANNUUS SEED OIL / HELIANTHUS ANNUUS (SUNFLOWER) SEED OIL, EUPHRASIA OFFICINALIS EXTRACT*, CHLORELLA VULGARIS EXTRACT, ALCOHOL MAY CONTAIN (+/-): CI 77891/ TITANIUM DIOXIDE, CI 77492/ IRON OXIDES, CI 77491/ IRON OXIDES, CI 77499/ IRON OXIDES
*Ingrédients issus de l'agriculture biologique/Ingredients from organic farming
**Transformés à partir d'ingrédients biologiques/Made using organic ingredients
***Constituants naturels des huiles essentielles/Natural constituents of essential oils
99% du total est d'origine naturelle 20% du total des ingrédients sont issus de l'agriculture biologique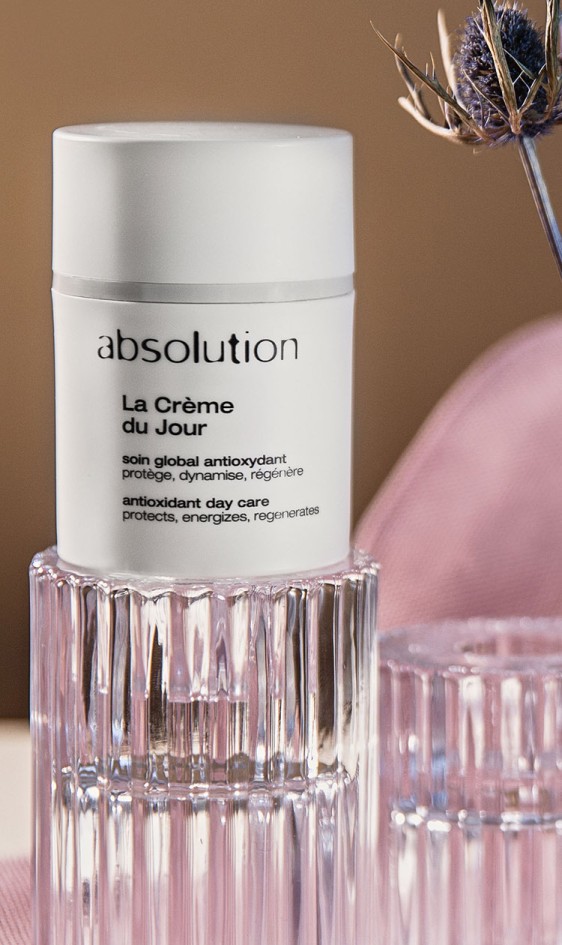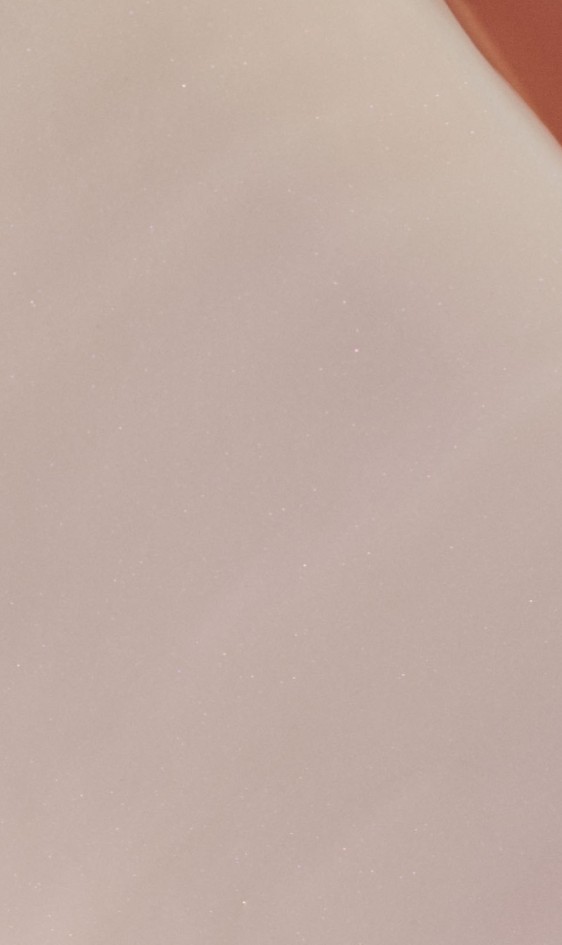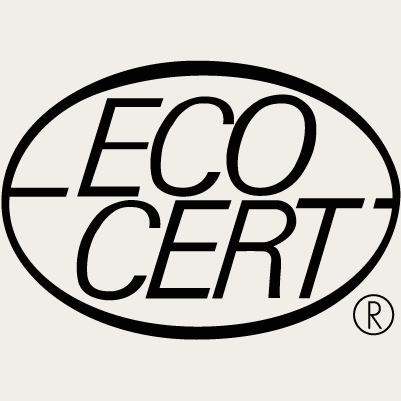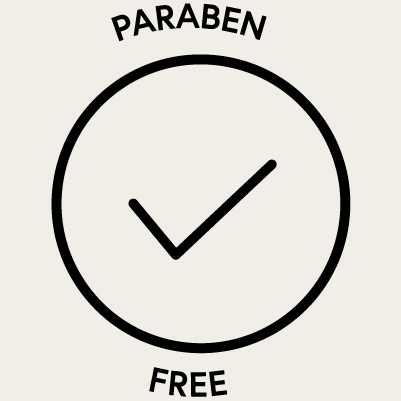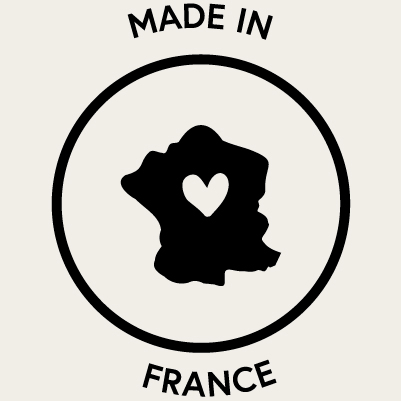 Ecological and organic, certified by Ecocert Greenlife, Unisex, Made in France
0%
PEGs, PHTALATES, MINERAL OILS, GMOs, AND SYNTHETIC FRAGRANCES.
It fights the effects of aging, protects, energizes and regenerates. La Crème du Jour is a complete anti-aging cream that works to protect your skin every day while looking after it for the future. Suitable for all skin types, it helps to regulate skin's metabolism. It leaves a matte finish and makes an excellent makeup base.
Immediately after application, skin feels soft and supple, and looks more radiant. At a deeper level, it's protected, energized and regenerates more easily.
La Crème du Jour contains
- Green Tea extract, with powerful antioxidant properties;
- Centella asiatica, which works to energize and firm the skin thanks to two molecules – asiaticoside and madecassoside – that are known for their ability to increase collagen synthesis;
- Calcium Ketogluconate, a true cell renewal booster. It stimulates the production of hyaluronic acid (+ 92.7%) and elastin (+ 35.8%), for skin that feels firmer and more toned. It also fights sagging and the formation of wrinkles.
La Crème du Jour also contains:
- Anti-free radical Olive Tree flavonoids;
- Aloe Vera, with excellent hydrating properties and healing benefits;
- Natural hyaluronic acid, which smoothes the skin and helps to maintain its elasticity;
- Cucumber extract, which delivers intense hydration, helps to regulate and stimulate the skin, and brightens dull complexions;
- Highly nourishing borage oil, with anti-aging and regenerating benefits;
- Sesame oil, which is rich in antioxidants and helps to soothe skin irritations;
- Essential oils of Mandarin (relaxing), Petitgrain (regulating) and Neroli (regenerating).
This cream's anti-aging action is complemented by the presence of a mineral ingredient, Mica, which has a "soft-focus" effect and visibly reduces the appearance of wrinkles and fine lines.
Natural and organic cosmetic certified by Ecocert Greenlife according to Ecocert Standard available at https://cosmetics.ecocert.com.

9 Active ingredients

01
Hyaluronic Acid
Moisturizes and helps to maintain the elasticity of the skin.
In its three forms (high, medium and low molecular weight), it hydrates, smoothes and maintains the proper functioning of cellular cohesion.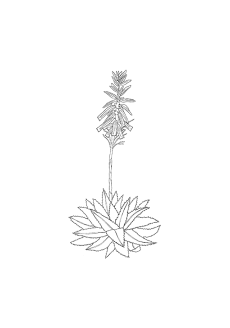 9 Active ingredients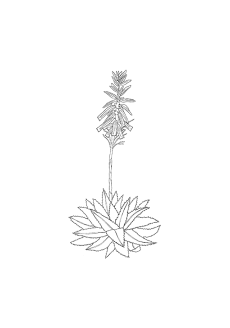 02
Aloe Vera
One of the most widely used medicinal plants, Aloe Vera is used to treat burns, including sunburn, to heal wounds and to combat cellular aging. Its composition is very interesting: like a cactus, it contains over 99% water. The remaining 1% is a very potent synergy of 12 vitamins (A, B1, B2, B3, B12, C, E...) but also numerous minerals, trace elements and amino acids.

9 Active ingredients

03
Calcium
Calcium helps to improve cell renewal and strengthen epidermal cohesion, so that skin regenerates effectively.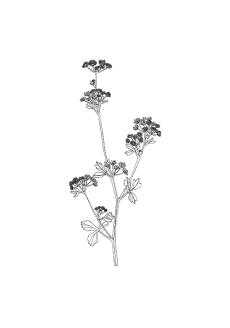 9 Active ingredients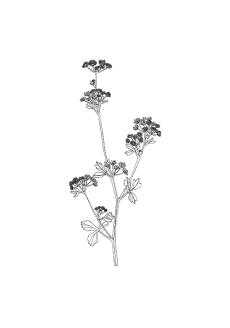 04
Centella asiatica
This plant has been used in traditional medicine for over 2,000 years, to improve the healing process.
This ability is directly linked to its two main constituents: saponosides (madecassoside, asiaticoside) and triterpenes (asiatic acid, madecassic acid). These molecules are involved in the production of collagen and fibroblasts – cells that play an important role in tissue regeneration.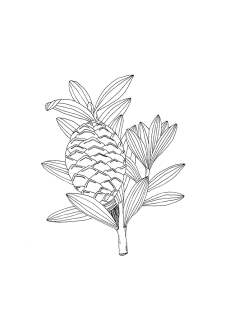 9 Active ingredients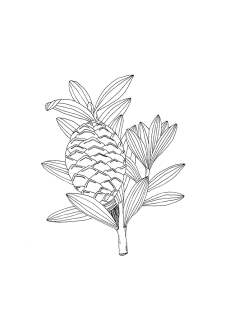 05
Carnauba wax
Carnauba wax (Copernica Cerifera) is entirely natural and comes from Brazil.
It has filmogenic properties and is mainly used in makeup products, especially in lipsticks and mascara, because it stiffens the formula without hardening it, and makes it more resistant to heat.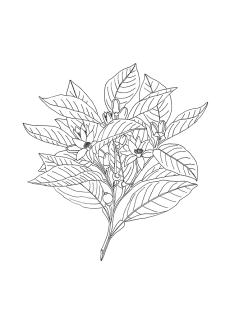 9 Active ingredients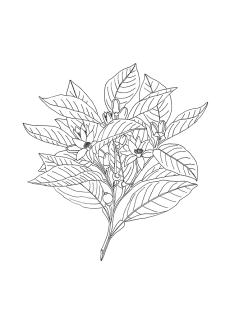 06
Neroli
Neroli hydrosol has a calming, reassuring scent that can help you to fall asleep, so it's perfect before bedtime! Ideal for dry skin, it works to improve suppleness while providing regenerating benefits. With very mild antibacterial properties, it helps to gently restore skin's balance.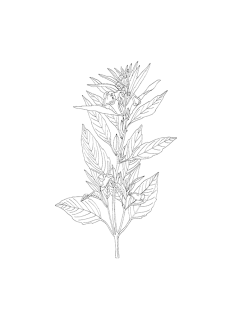 9 Active ingredients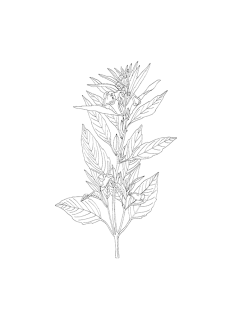 07
Sesame
Rich in fatty acids, this oil helps to regenerate skin and soothe irritations.
It contains many natural antioxidants (vitamin E, lecithin and sesamolin), which help to protect cells from oxydation, therefore preventing the early signs of skin aging. It's also an excellent oil for sensitive and reactive skin that seek comfort.

9 Active ingredients

08
Sodium PCA
This humectant occurs naturally in the skin and increases epidermal hydration by trapping moisture in cells.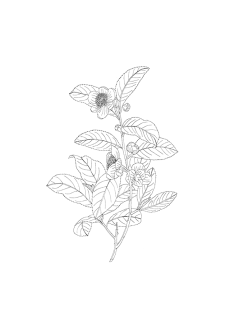 9 Active ingredients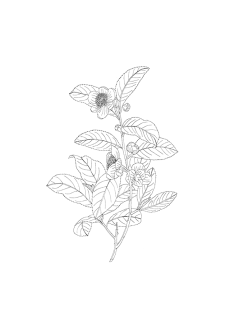 09
Green tea
A powerful antioxidant, it protects skin against free radicals, which destroy collagen and elastin.
La Crème du Jour is the final step in your skincare routine.
Press once on the top of the pot so it dispenses just the right amount of cream, then apply to clean, dry skin. Smooth over the cheeks, forehead, sides of the nose and neck with light upward strokes.
If you want to personalize your skincare and tailor it your skin's mood, you can use our Mix & Match method. Simply mix the Booster of your choice with your cream, directly on the top of the dispenser, for more targeted results and even greater effectiveness.
This cream makes an excellent makeup base. If you wish, you can apply makeup immediately afterwards, with a product such as our La Crème du Teint (light-weight foundation) and/or Le Multicorrecteur concealer.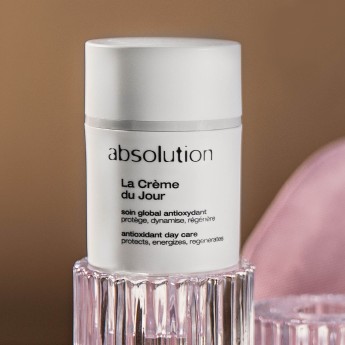 For which skin type is La Crème du Jour best suited?
It is ideal for all skin types and especially for preventive action.
At what age should I start using it?
You can use it at the first signs of ageing from 35 years onwards. If you have more mature skin, you should use La Crème du Temps.
Can I use it morning and night?
Of course and pair it with the serum or booster that matches your skin's mood for a more targeted result.
How much should I use?
Just one press on the dispenser of the pot will deliver the ideal dose of cream.
Can I apply it to the eye area?
Even if it is safe to use around the eyes, it is not a treatment that will address the problems and sensitivity of this area. Opt instead for La Crème Réparatrice Regard or Le Soin Regard.
Can I use it if I am pregnant or breastfeeding?
La Crème du Jour contains essential oils. Even though the amount used daily is very small, each pregnancy is unique and it is best to ask your doctor for advice and to provide him/her with the list of ingredients of the product in order not to take any risks.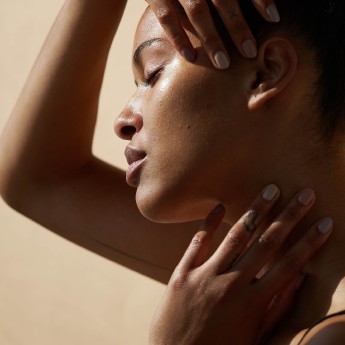 The average score of La Crème du Jour is 4.9 out of 5 after the 8 experience feedbacks gathered from our clients.
Complete your ritual with
Le Booster Superfood
In the morning, mix Le Booster SUPERFOOD (like a glass of fresh orange juice for your skin!) with our antioxidant La Crème de Jour day cream. In the evening, combine Le Booster SUPERFOOD with our multi-purpose face oil, Addiction. This blend of 27 organic botanical and essential oils will meet all your skin's needs.
You might like these articles